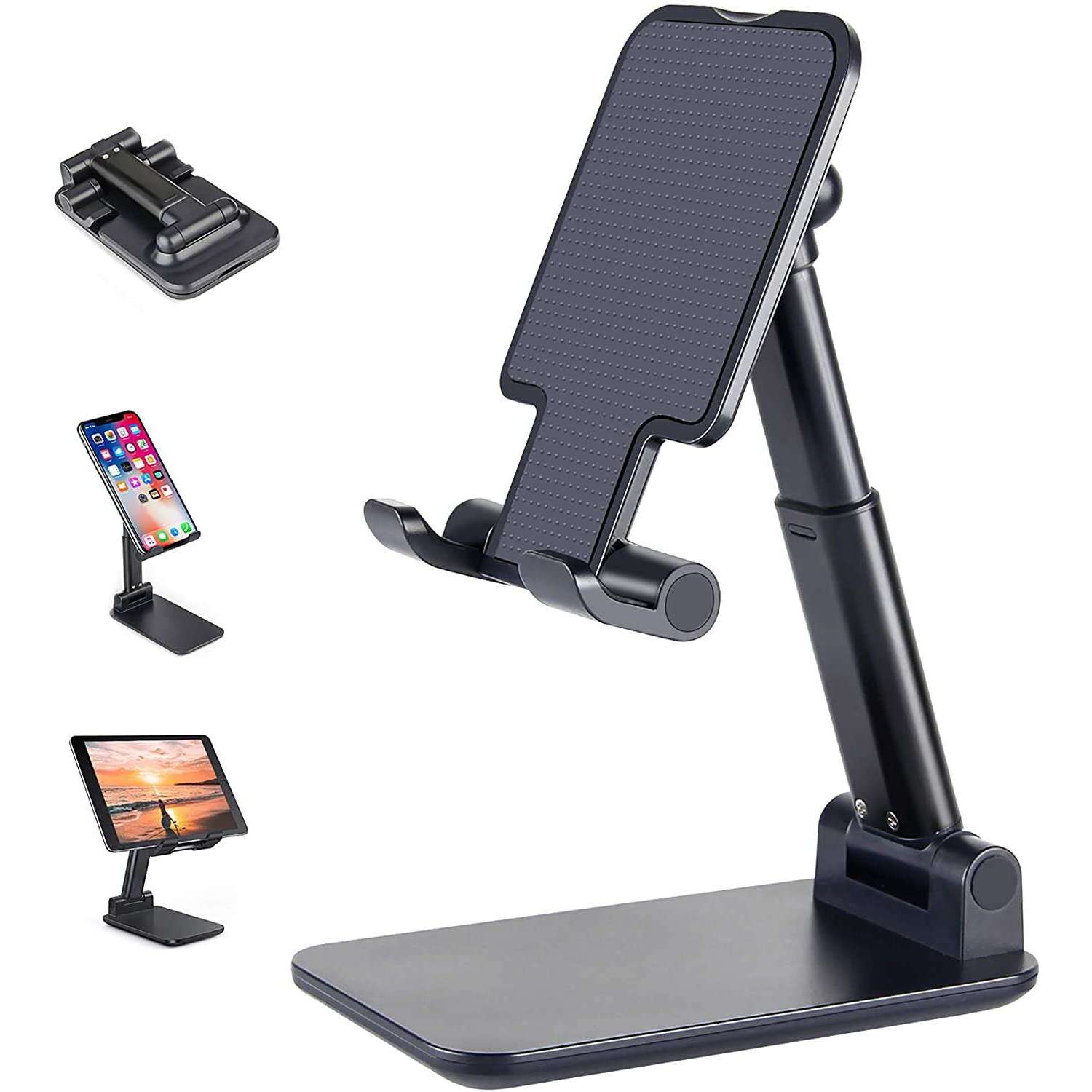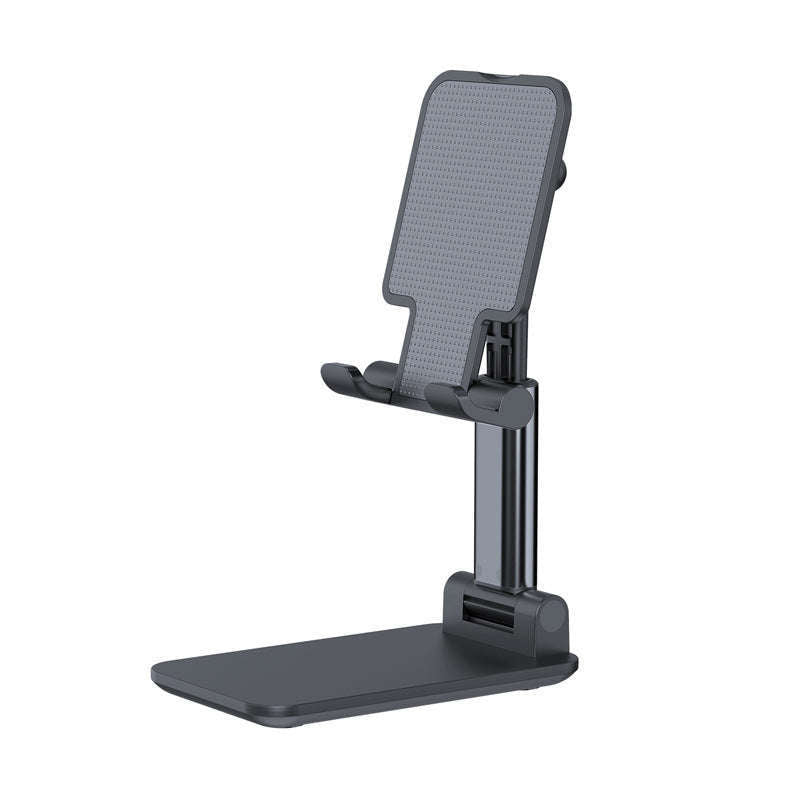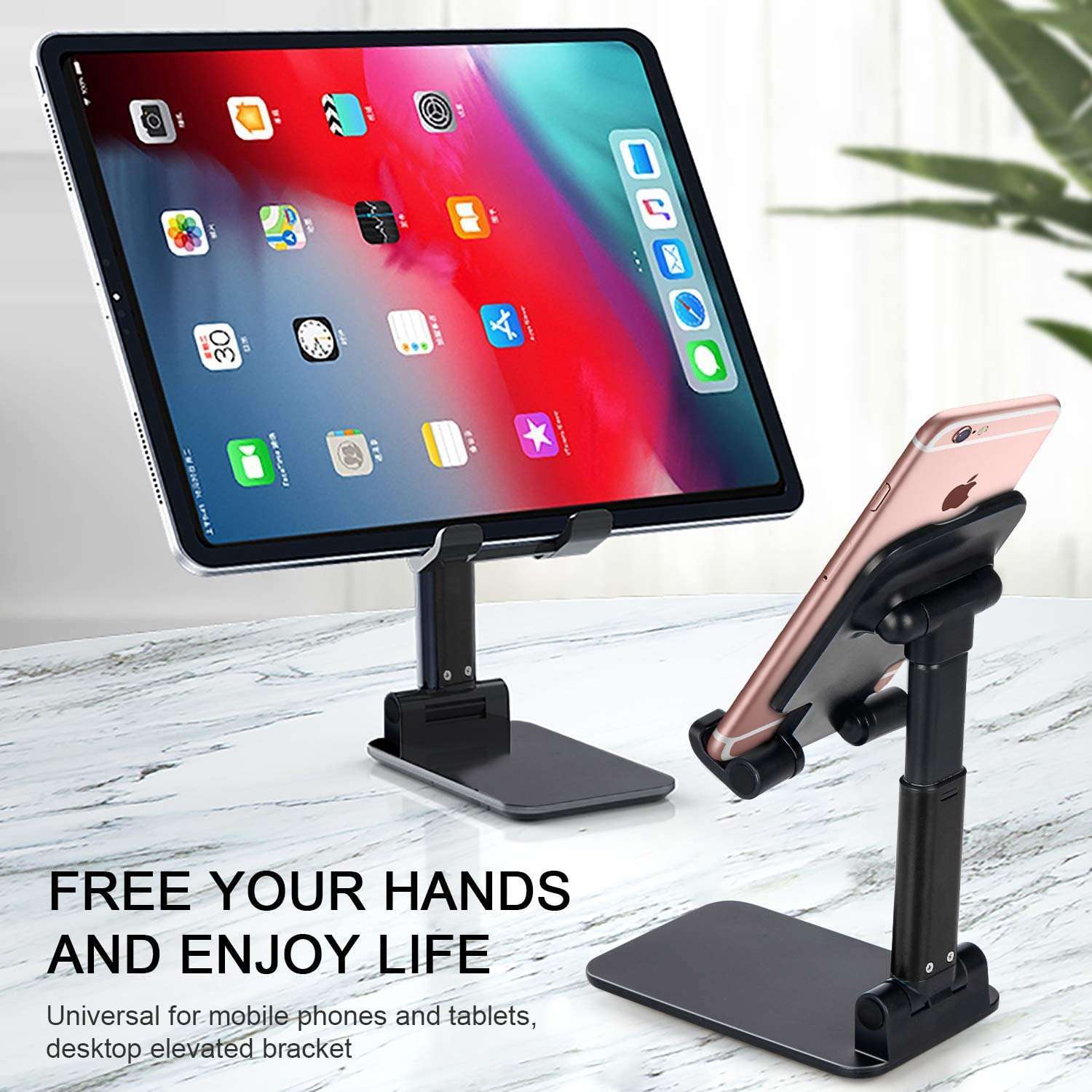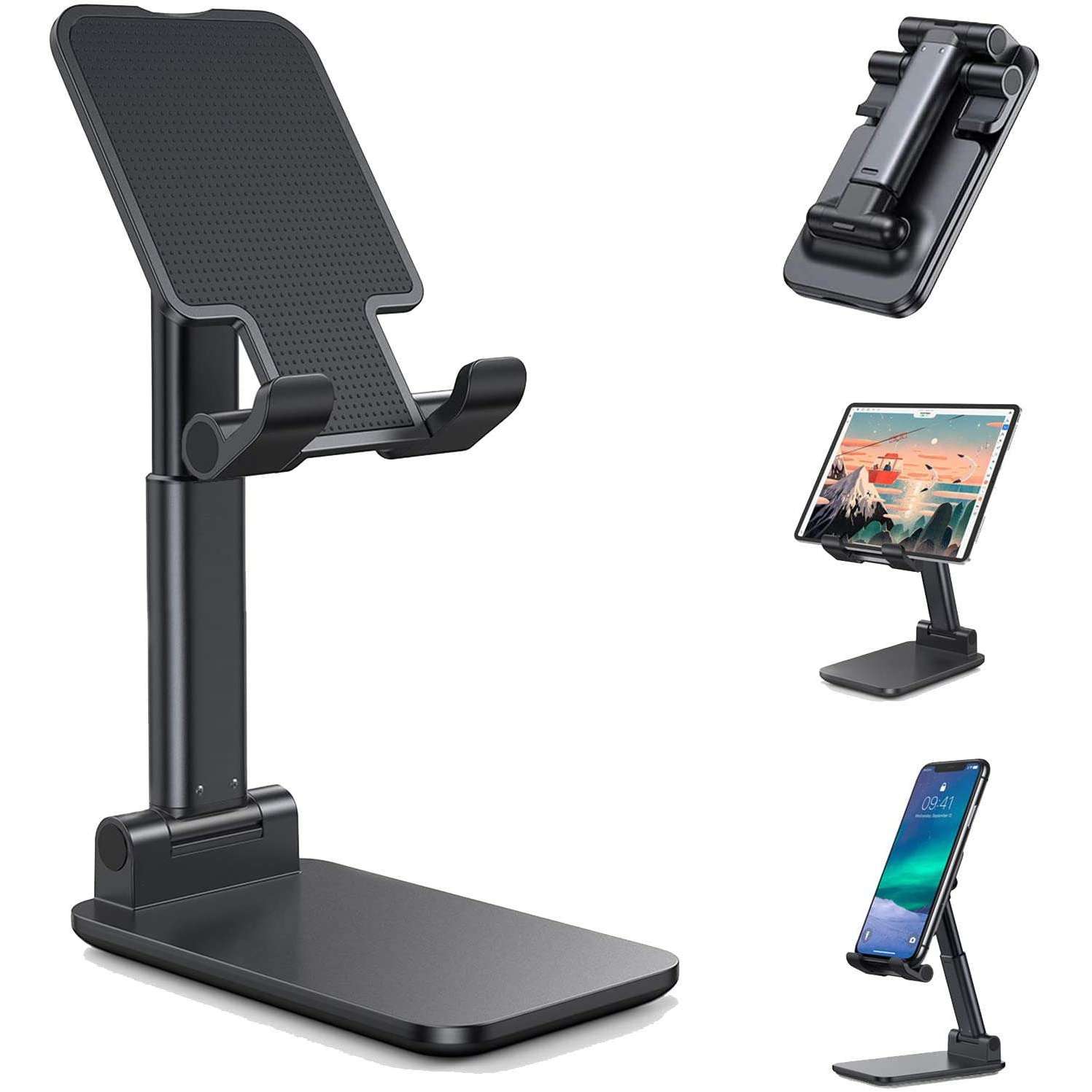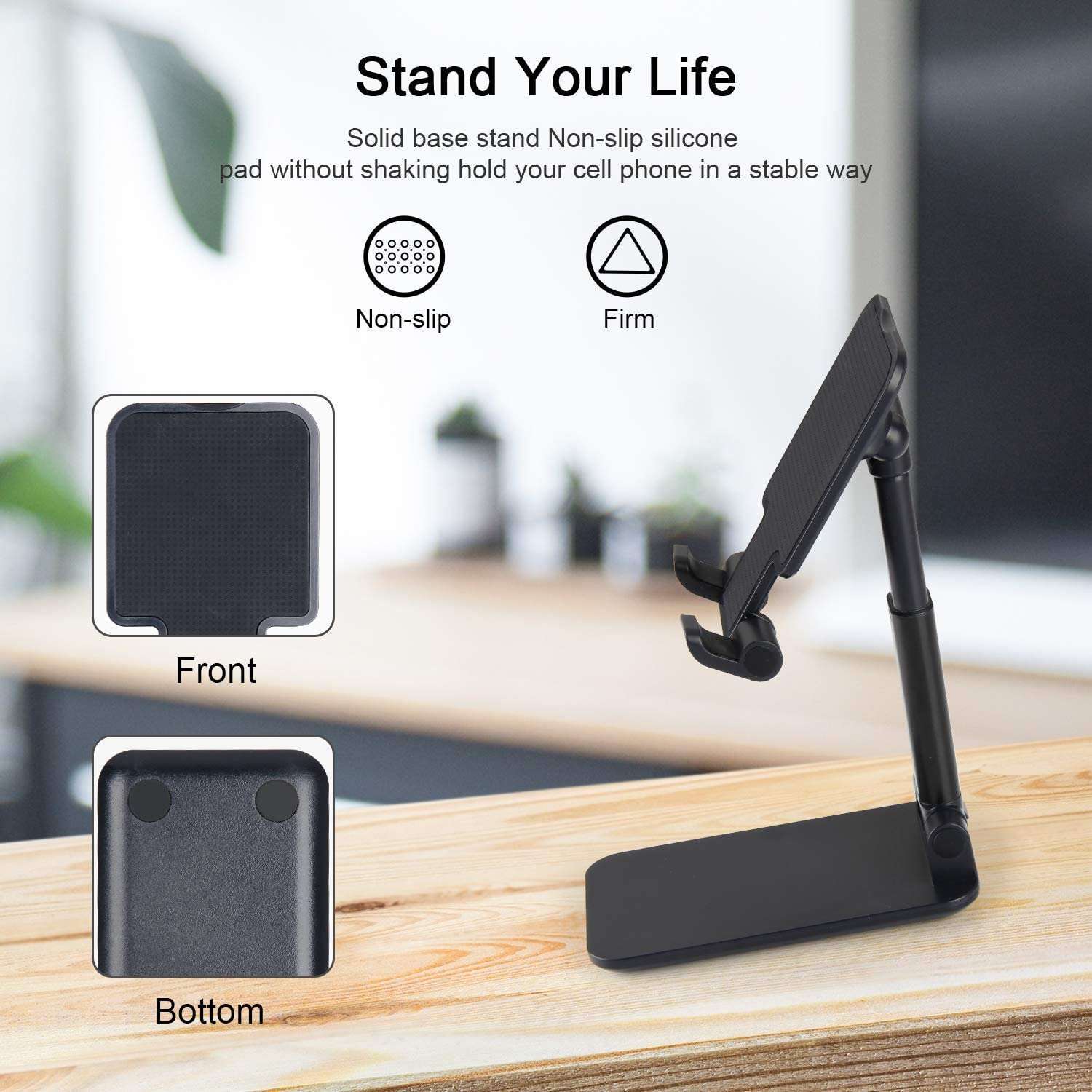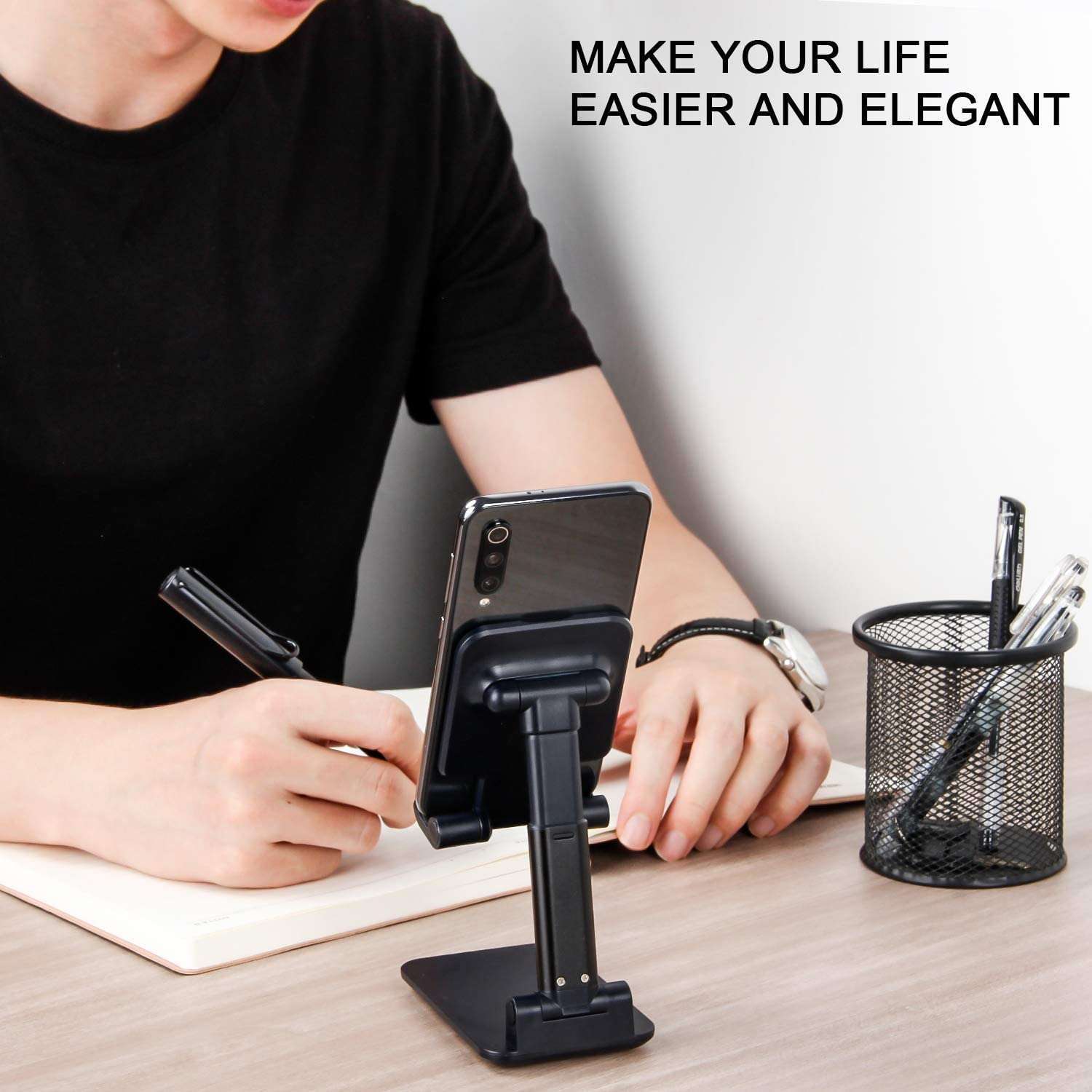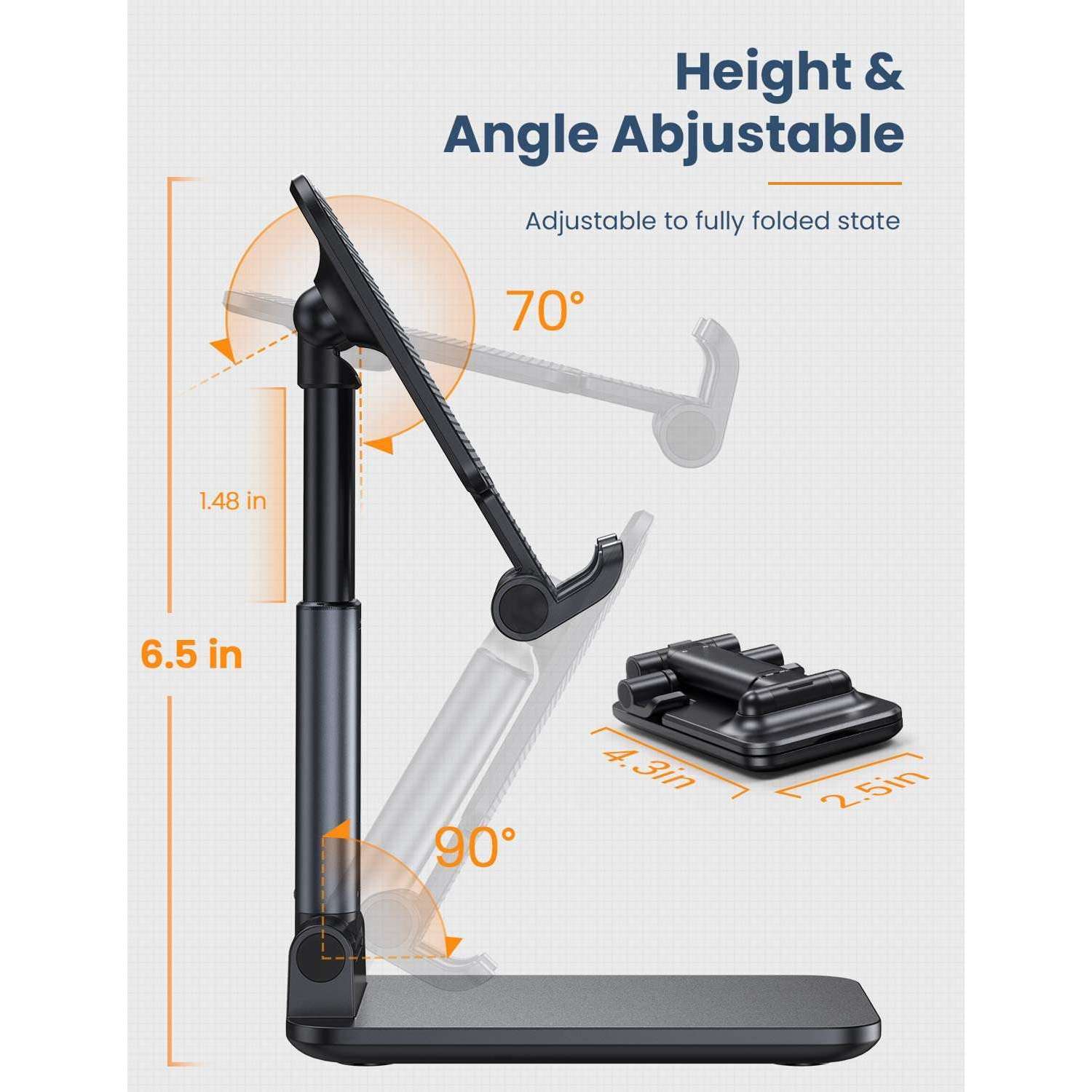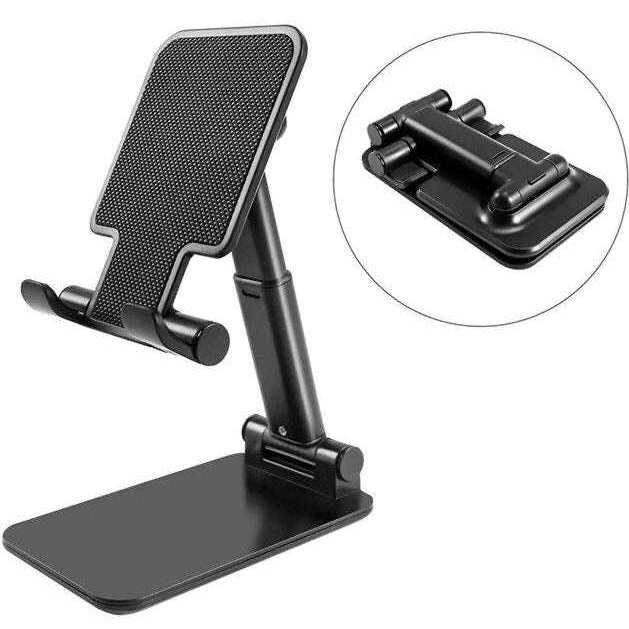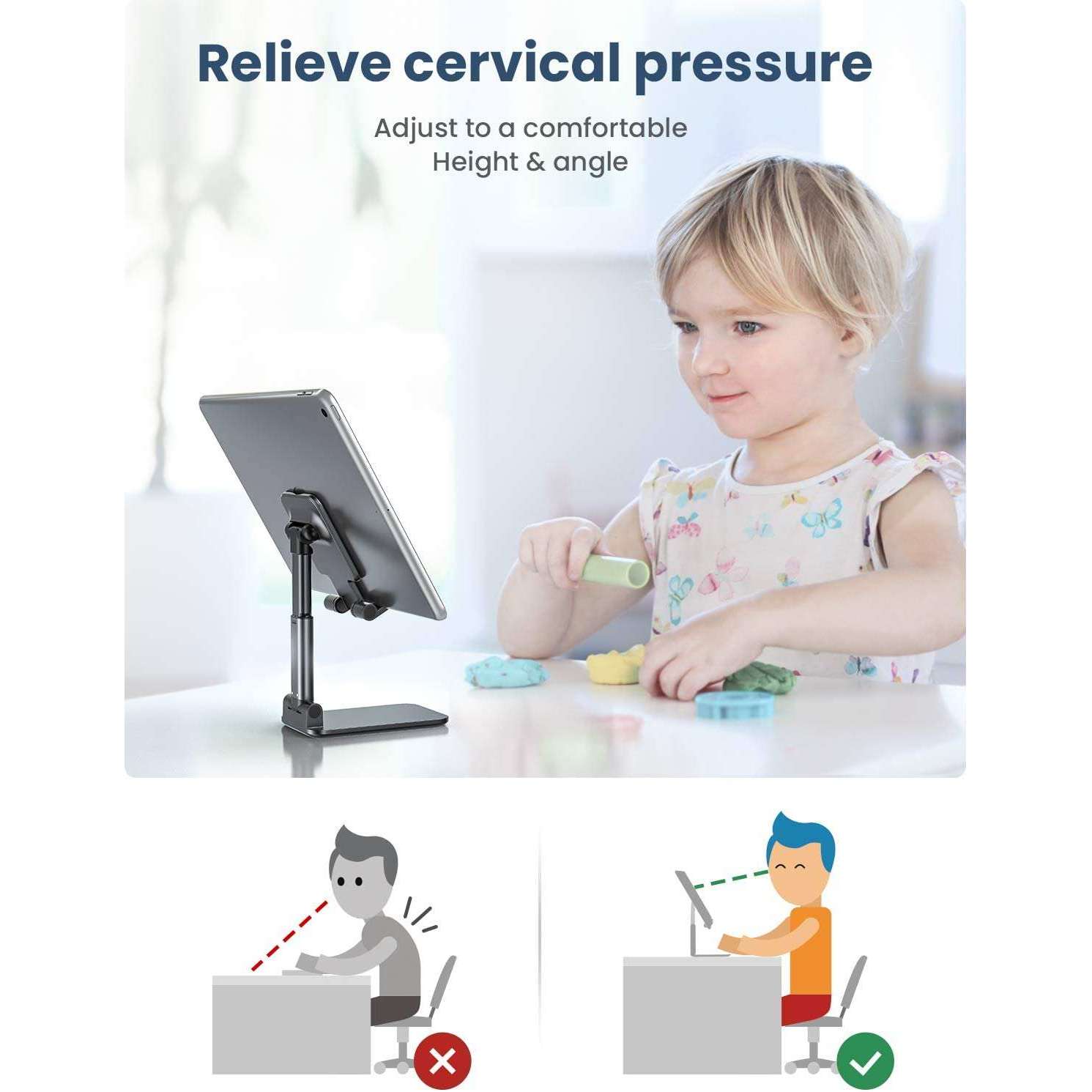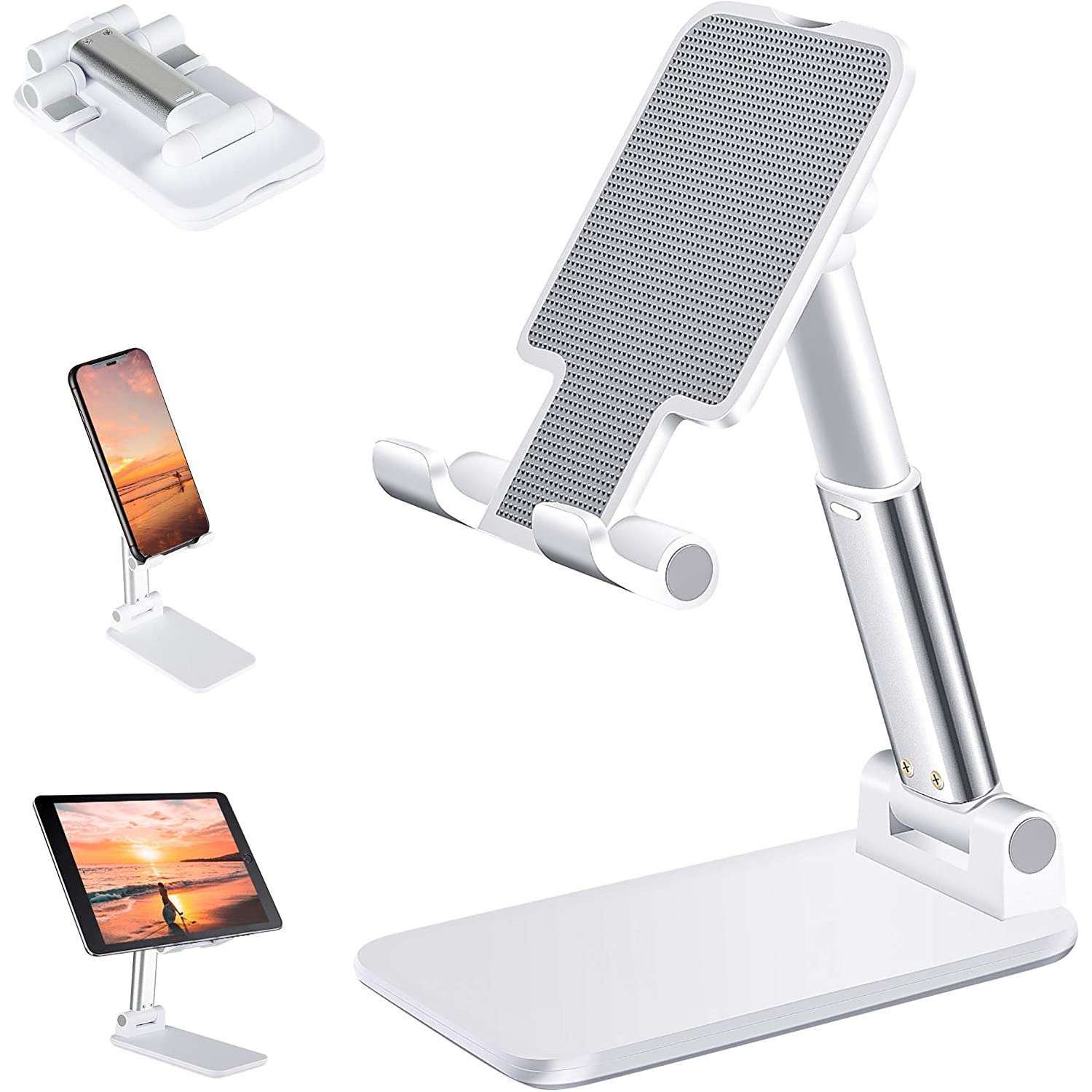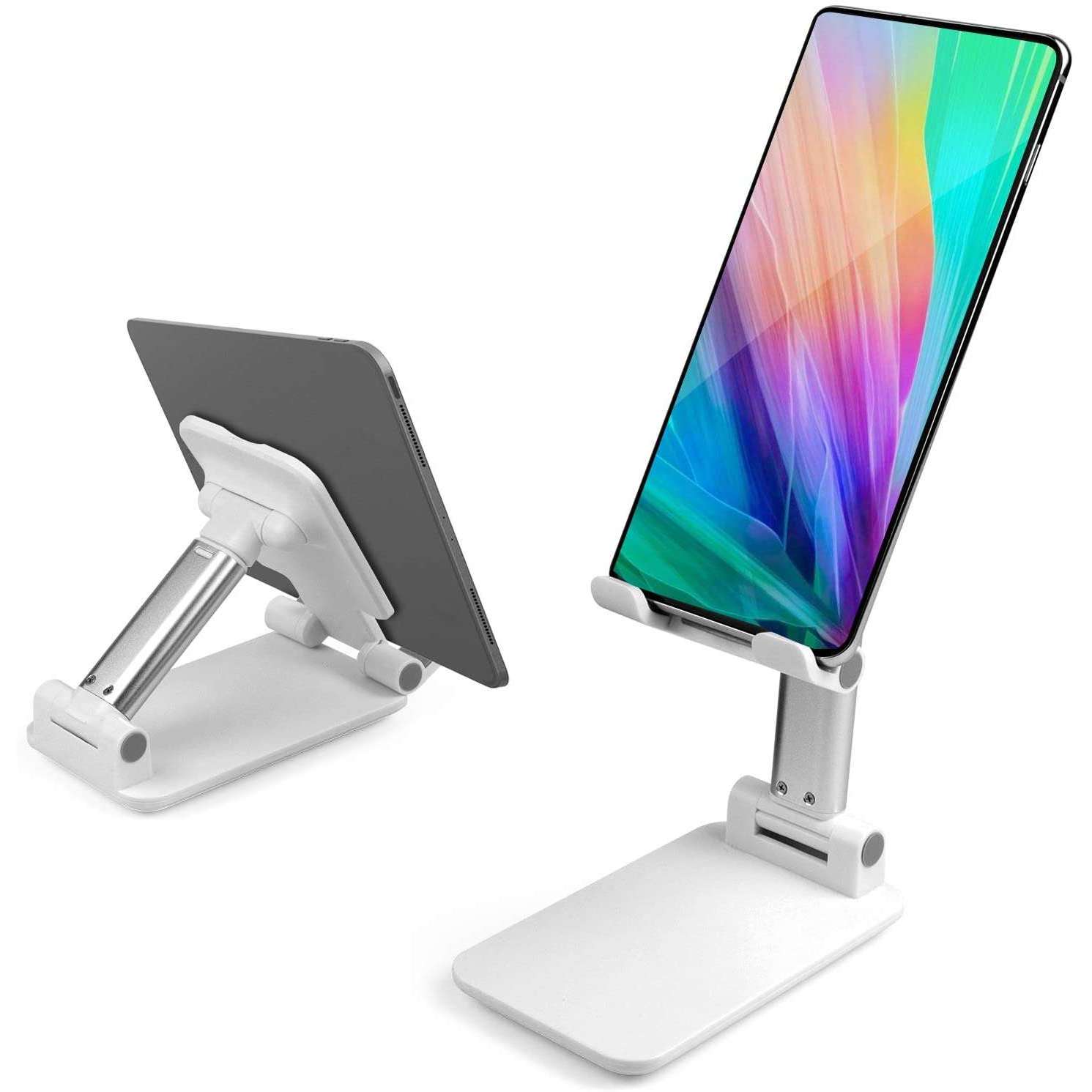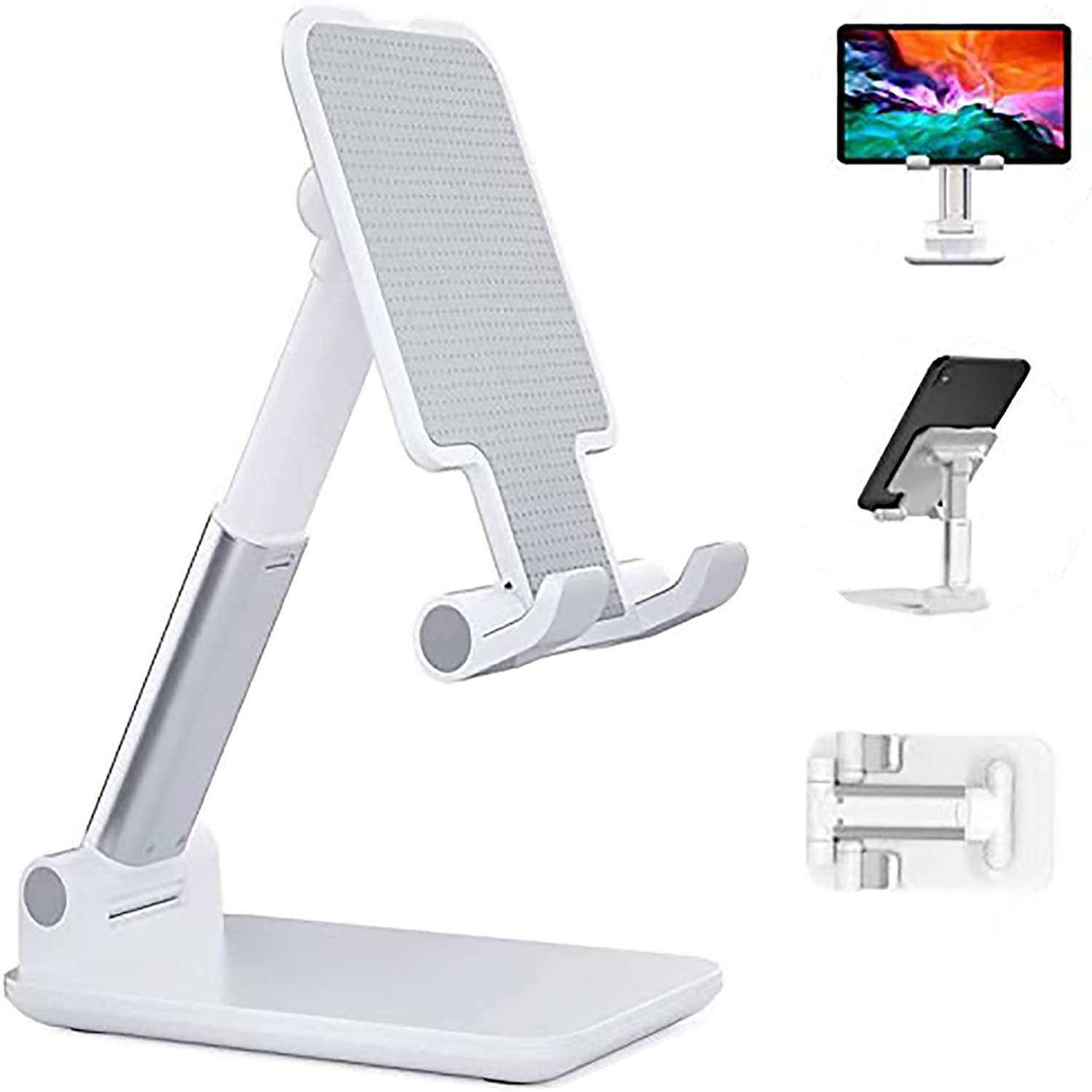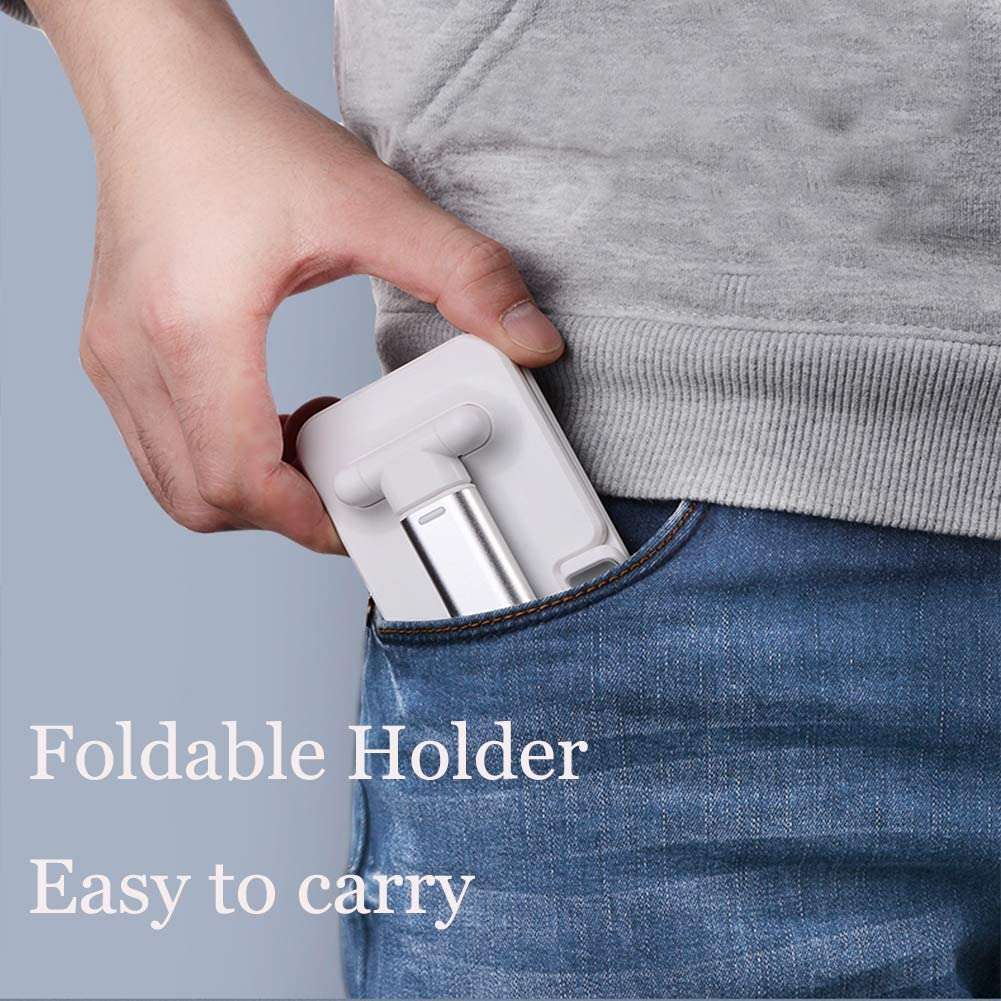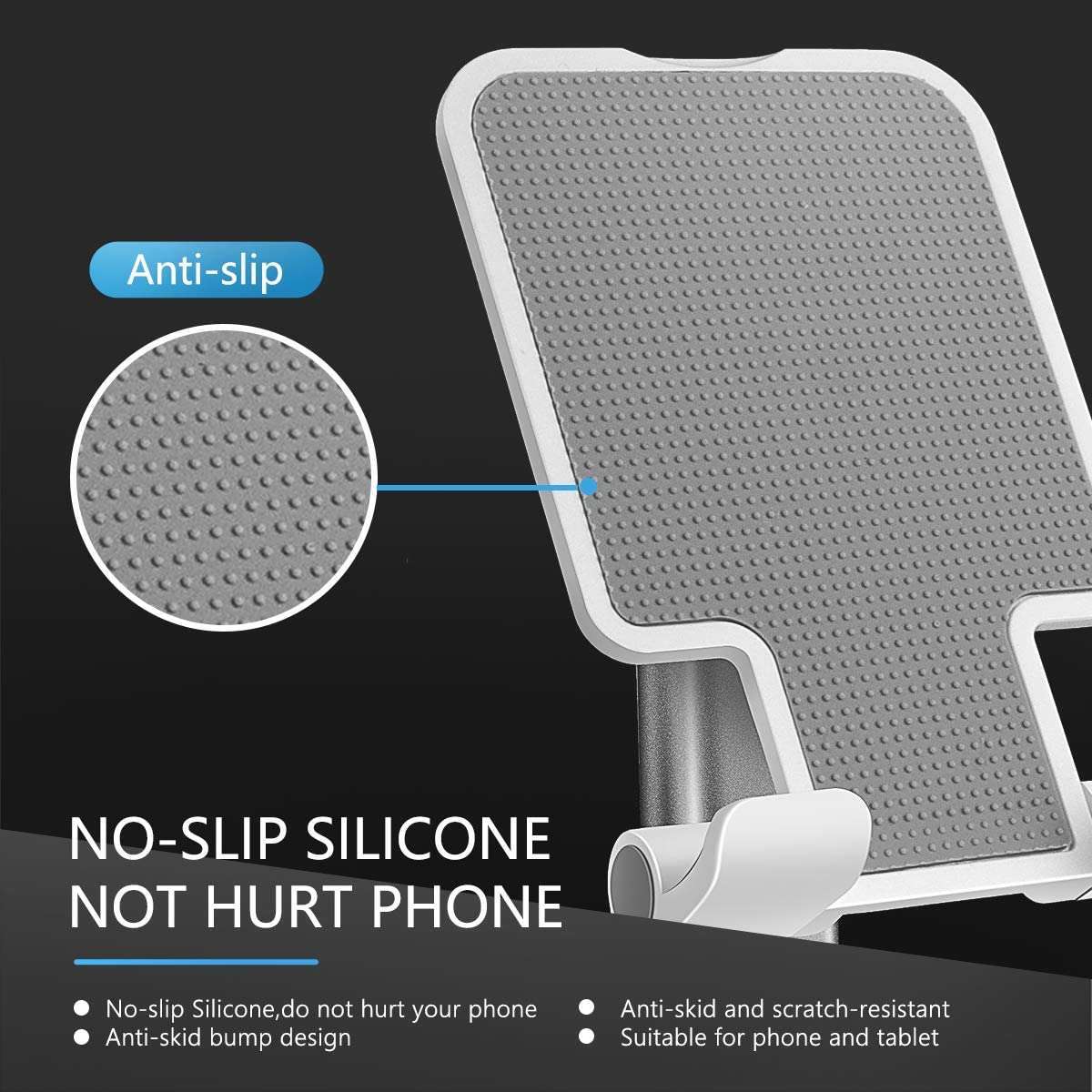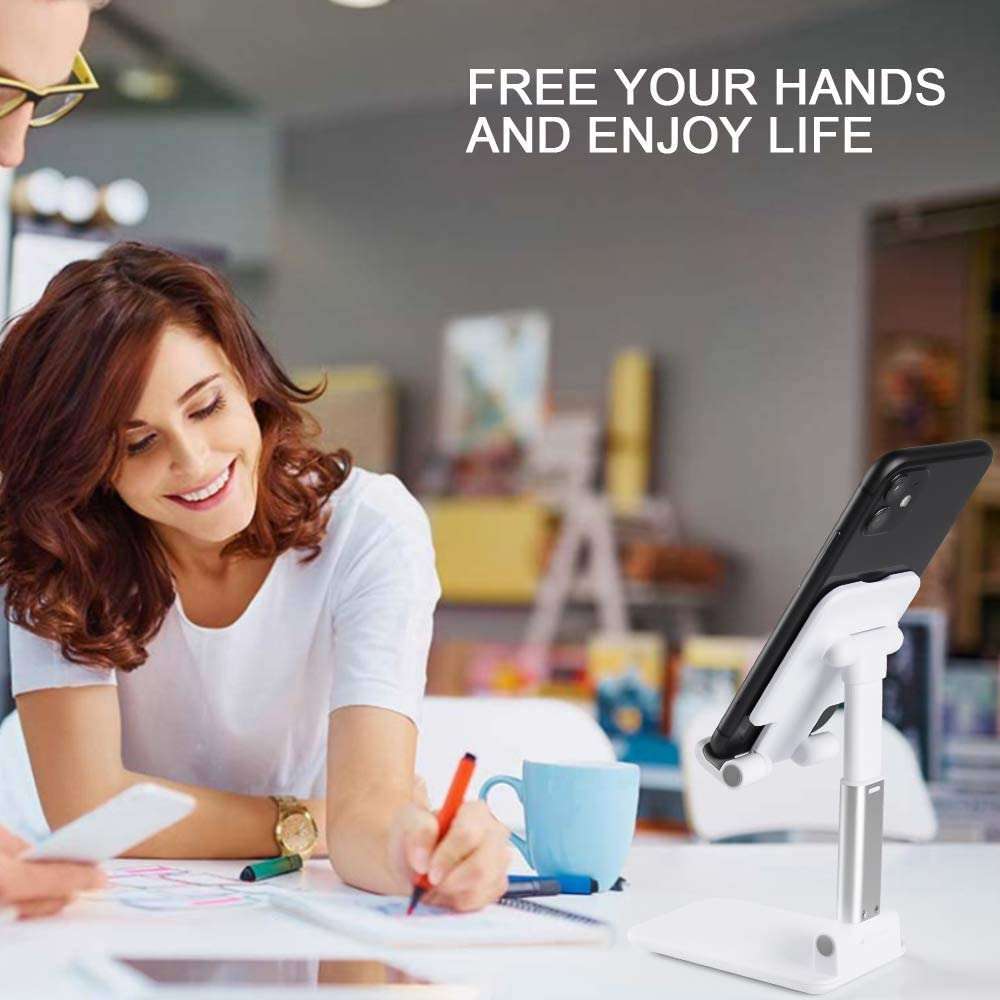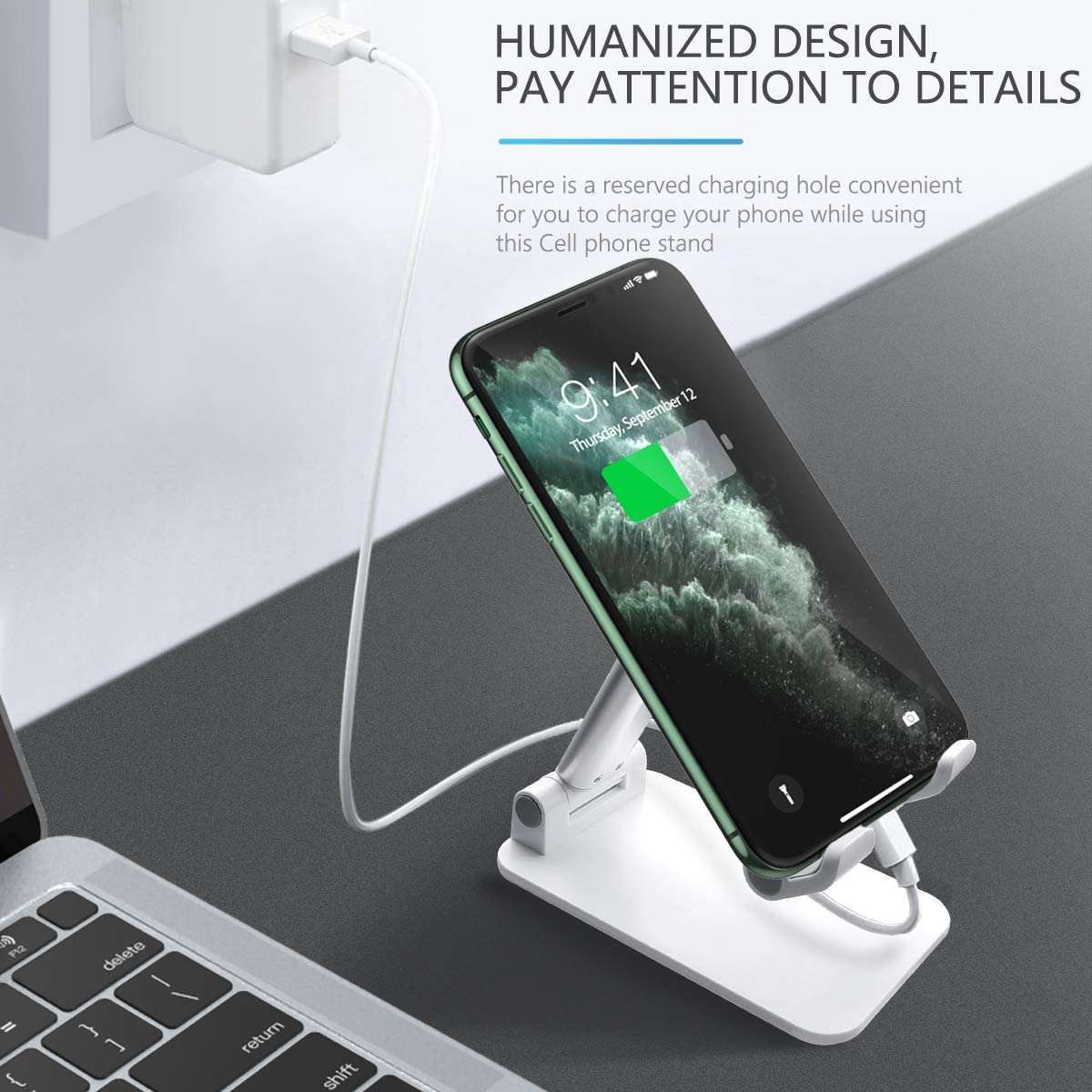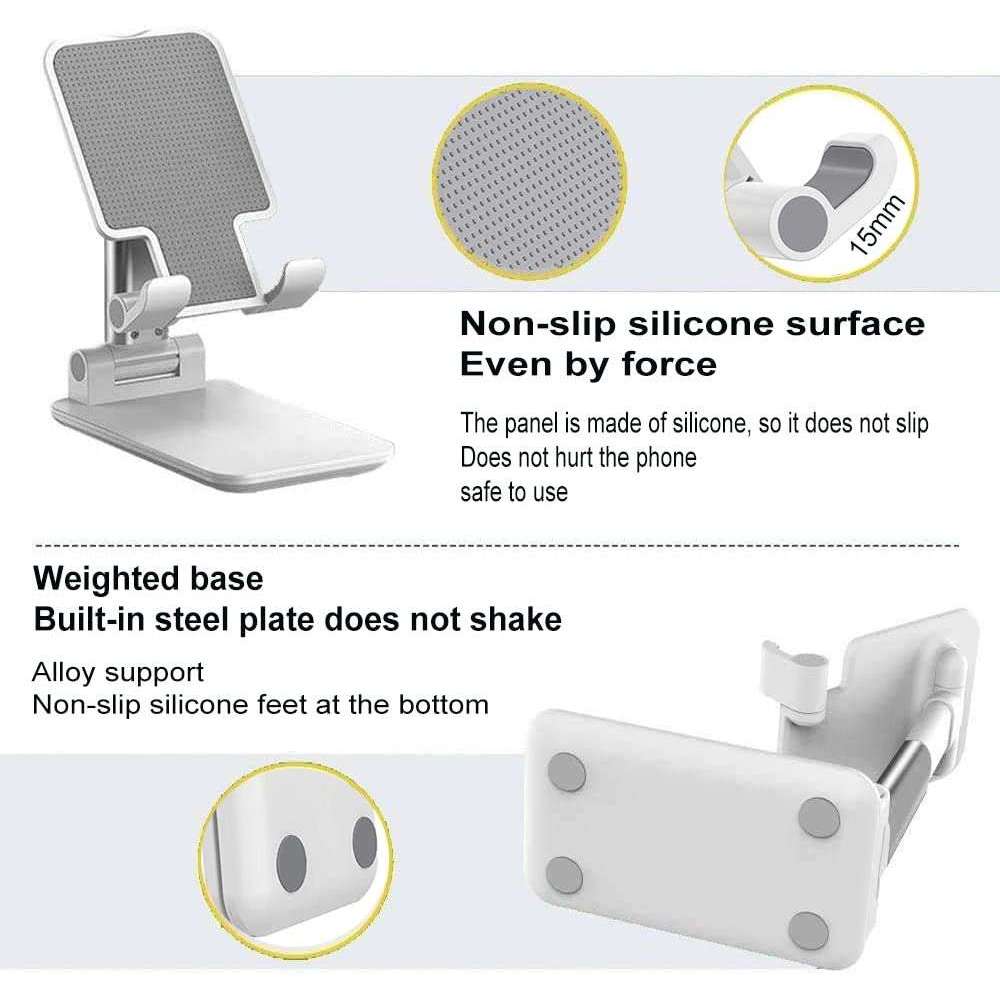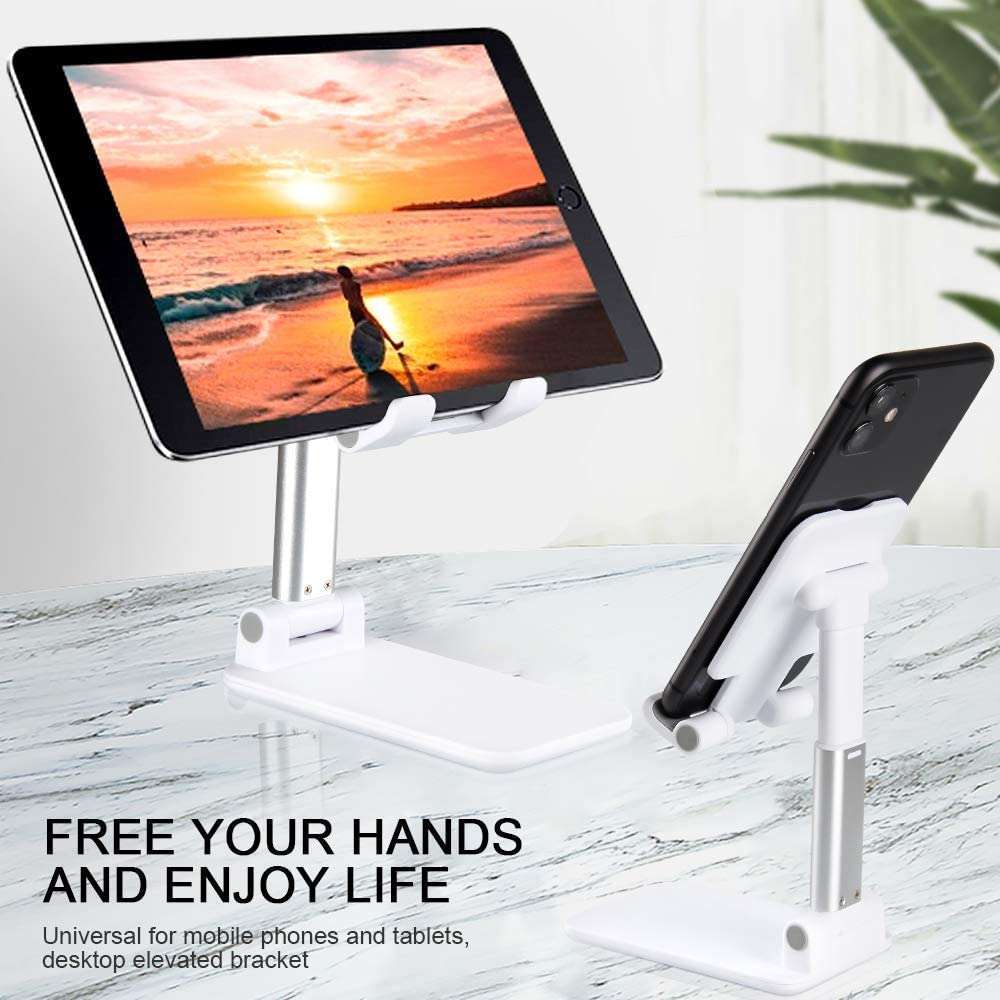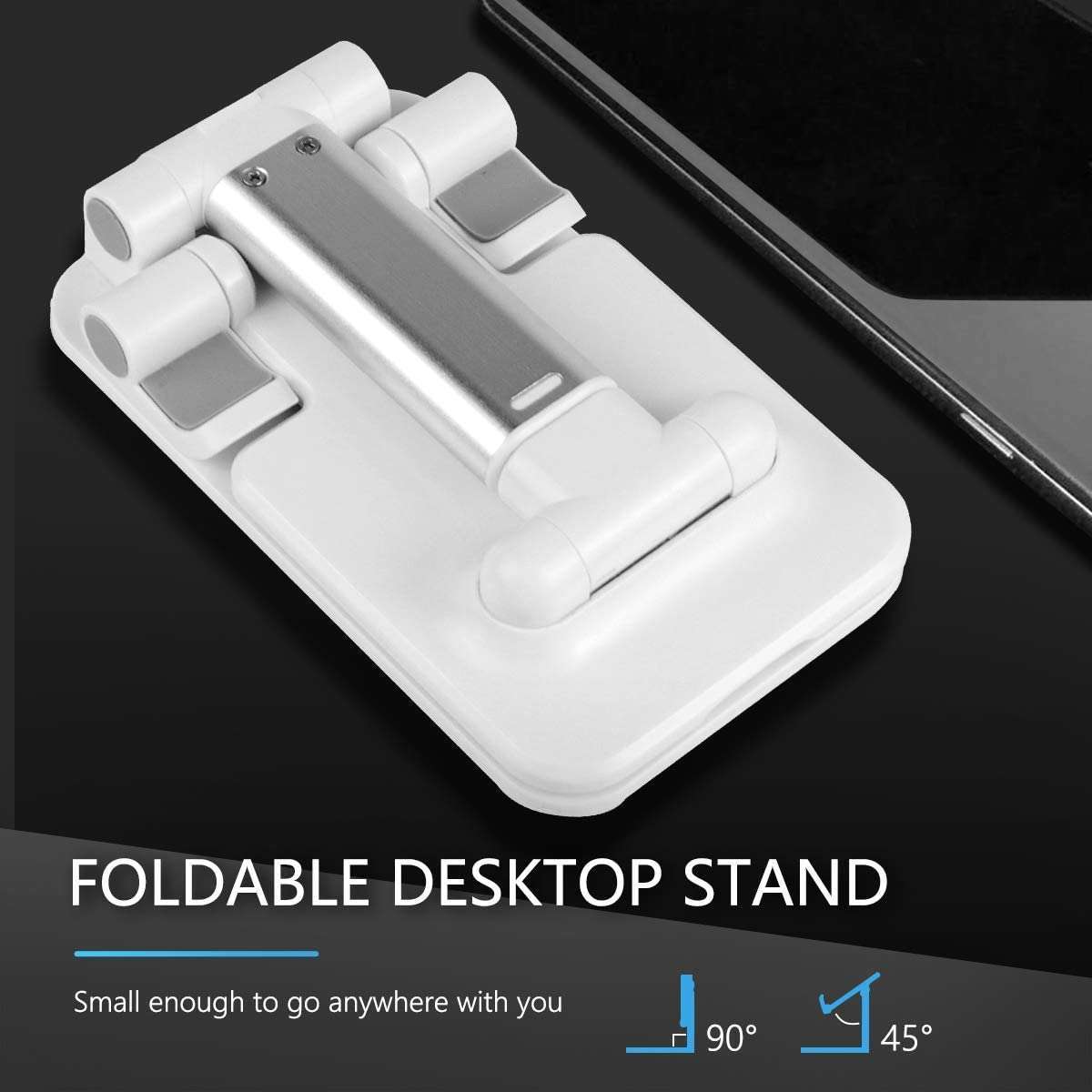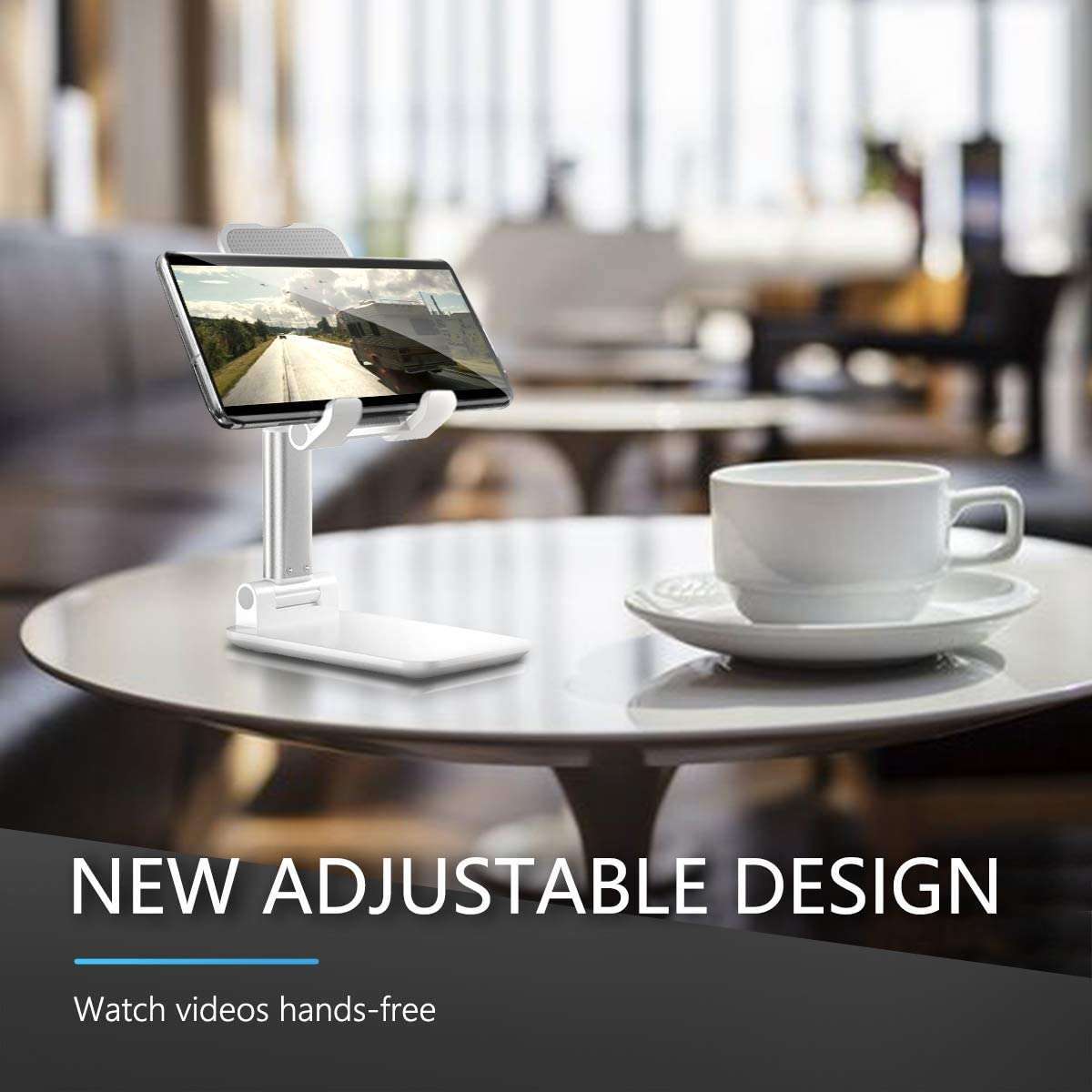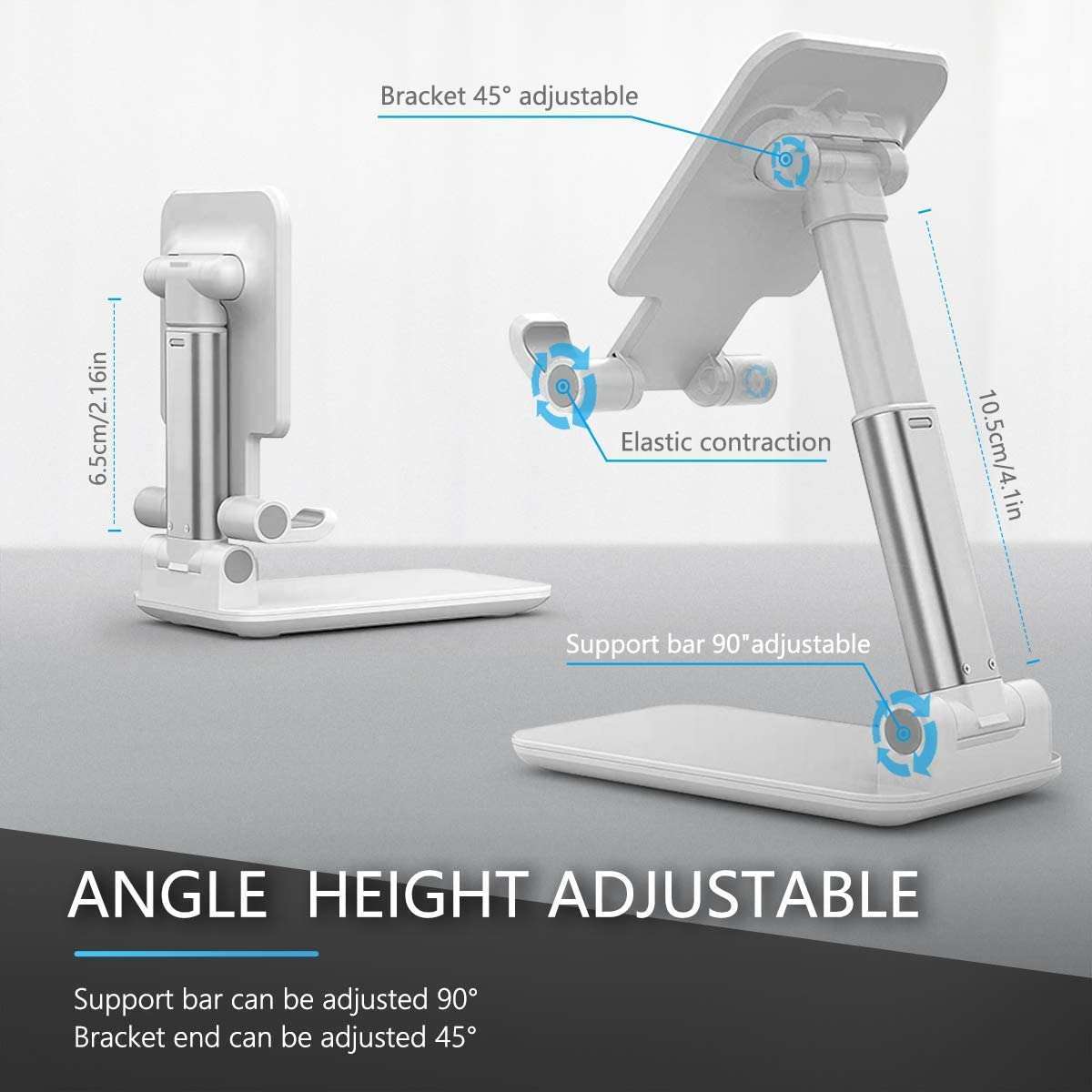 Adjustable Stand for Tablets & Smartphones - Foldable Stand
Elegant Design: We focus on providing sleek and stylish tablet holders and stands. The elegantly designed holder supports all kinds of gadgets, including iPad, iPhones, smartphones, tablets, kindle, etc.

Adjustable Phone Stand: The adjustable phone stand can help relieve cervical pressure as it allows you to change the height and angle of the gadget. Our cell phone holder has multiple movable joints. Its size is adjustable to 6.5 inches, and the holder moves up to 70.

Anti-Slip Pad: LAX Gadgets Tablet stand holder has an anti-slip silicone pad that holds your gadget in place. Moreover, the premium quality iPhone & iPad holder has rubber pads at the bottom jaws to prevent scratching.

Free Your Hands: LAX Gadget iPad stand for desk can make your life easier. Whether watching an informative video or an entertaining movie, you can use this accessory to free your hands.

Easy to Carry: Searching for compact iPad accessories? The compatible iPad & iPhone stand can acquire a fully-folded state. It is a compact size which makes it travel-friendly. Foldable to pocket size. Simply carry it in your purse or backpack for your convenience.
LAX is a leading brand for high-quality accessories! We develop products that meet everyday needs like you don't have to even think of the device's charging percentage. We deliver long-lasting, modern accessories like power banks, cables, chargers, car mounts, etc. We provide you with one of the successful accessories from LAX on all parameters of Apple devices.
Product Features:
Pocket Size Foldable
Silicon Grip
Relieving Cervical Pressure
Non-Slip
Height & Angle Adjustable
Are you looking for a tablet stand for your devices? If you need a hands-free solution for your tablet, you have come the right way indeed. These stands can be placed on the floor unlike most of the other stands out there. They are not so space-consuming as others stand out there and it comes with a silicon grip giving you firm stability. These stands have been designed pondering upon your cervical angle that will not even let you get tired. Its height and angle can also be adjusted according to your position as you desire. This can be something that once you use, you will wonder why you made it this long without one.