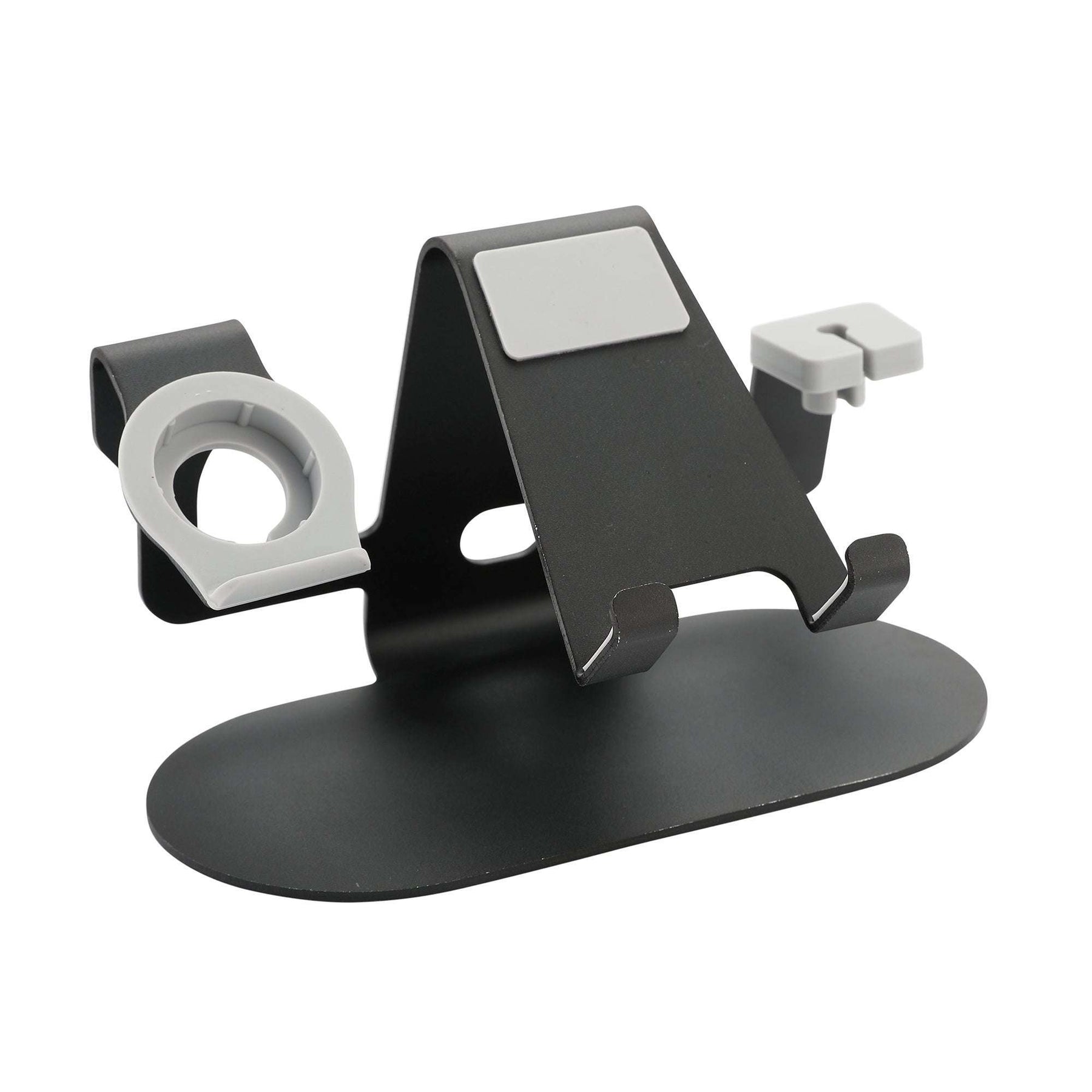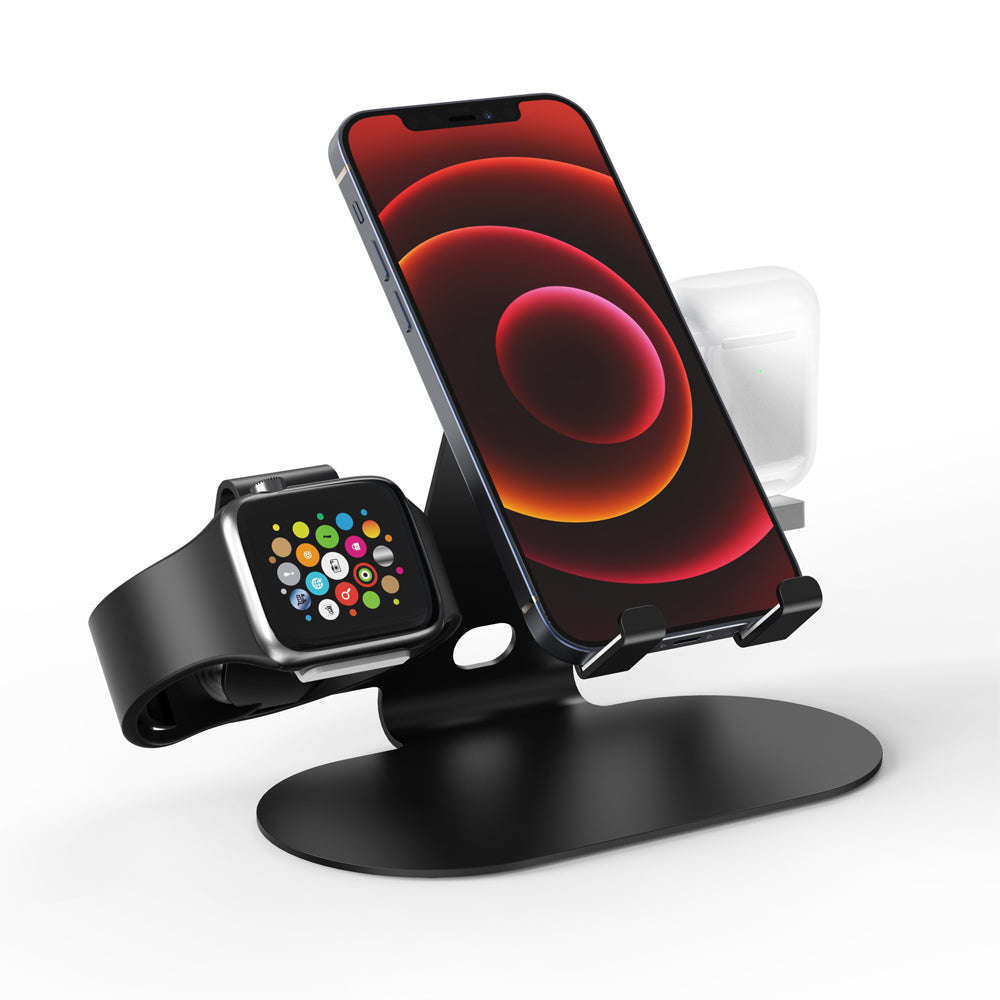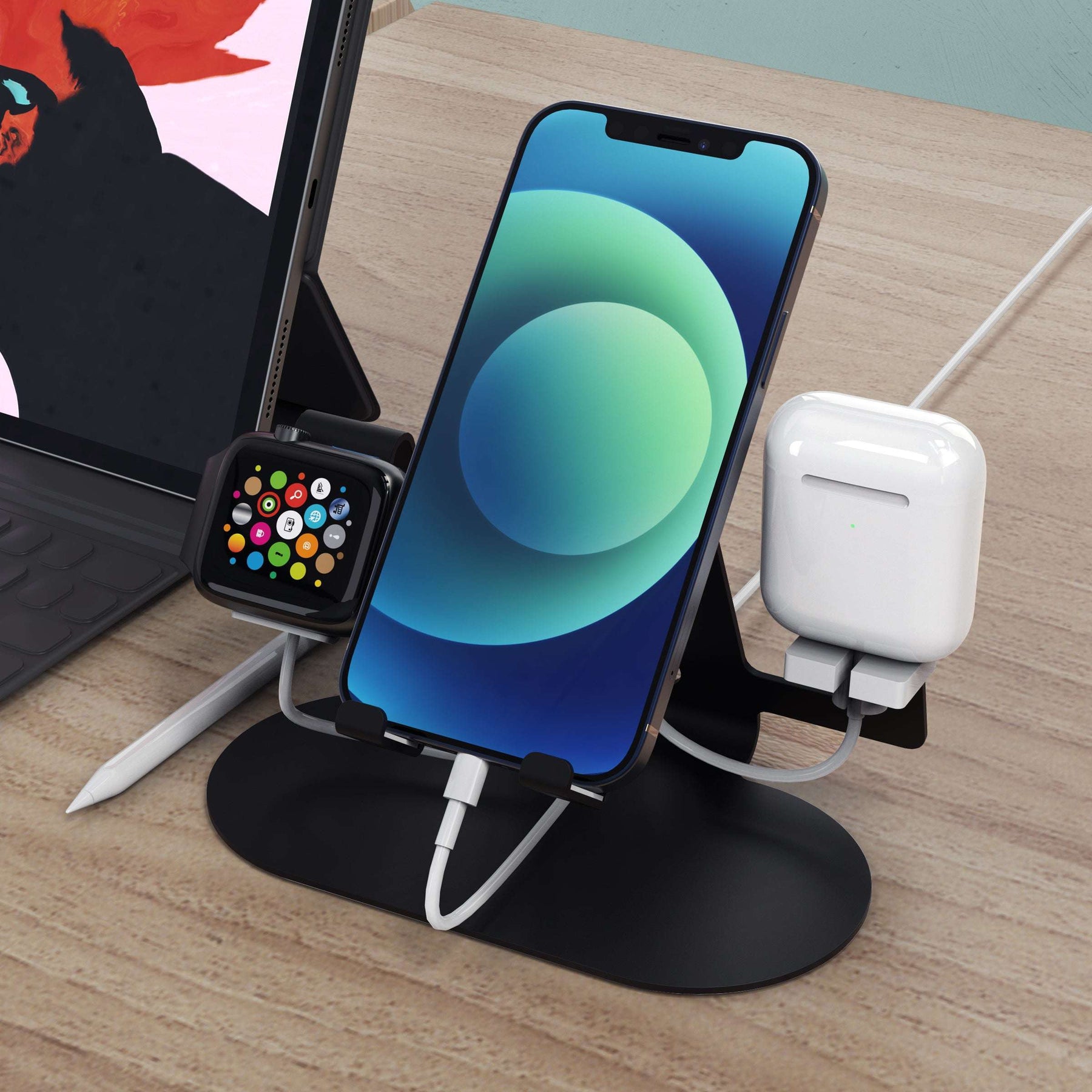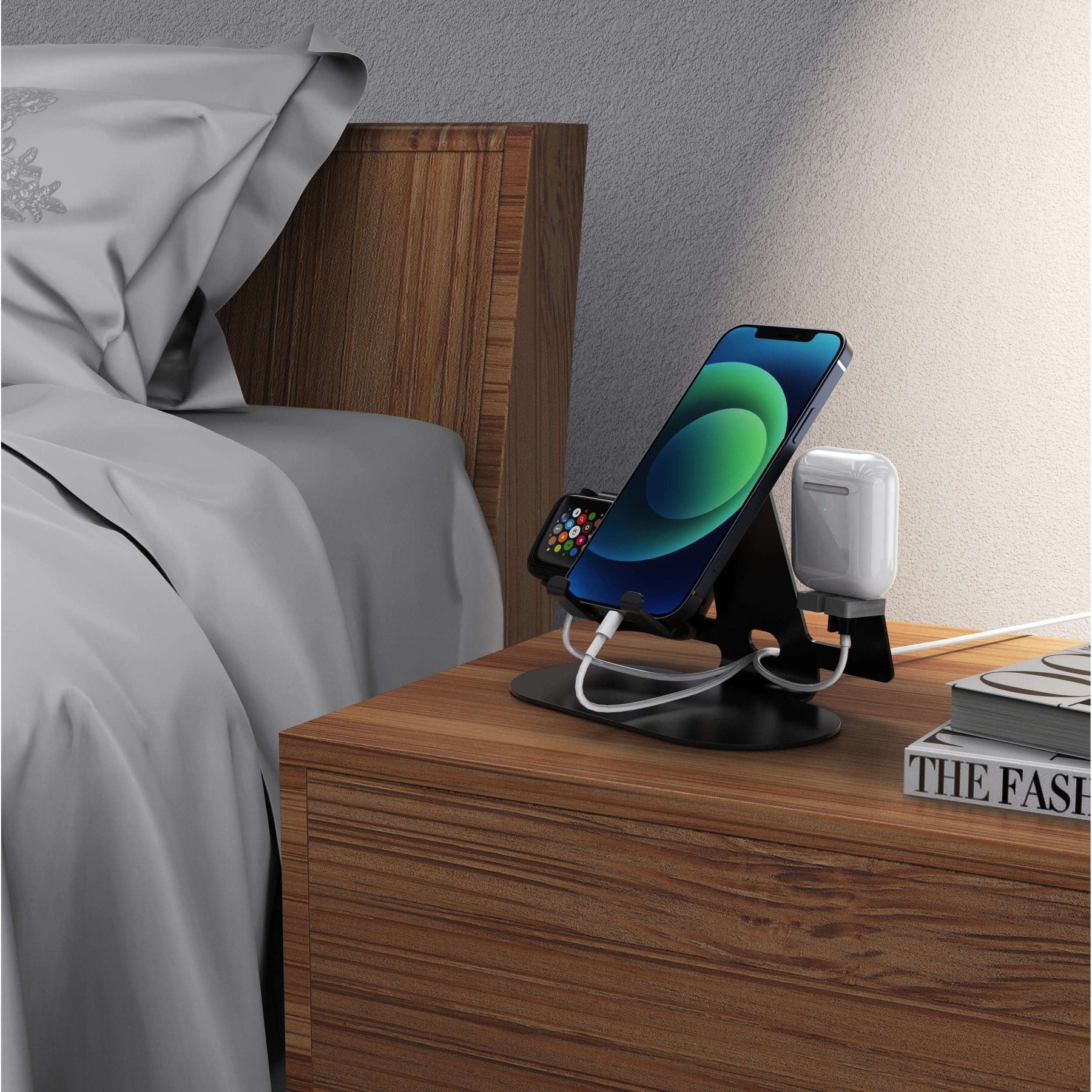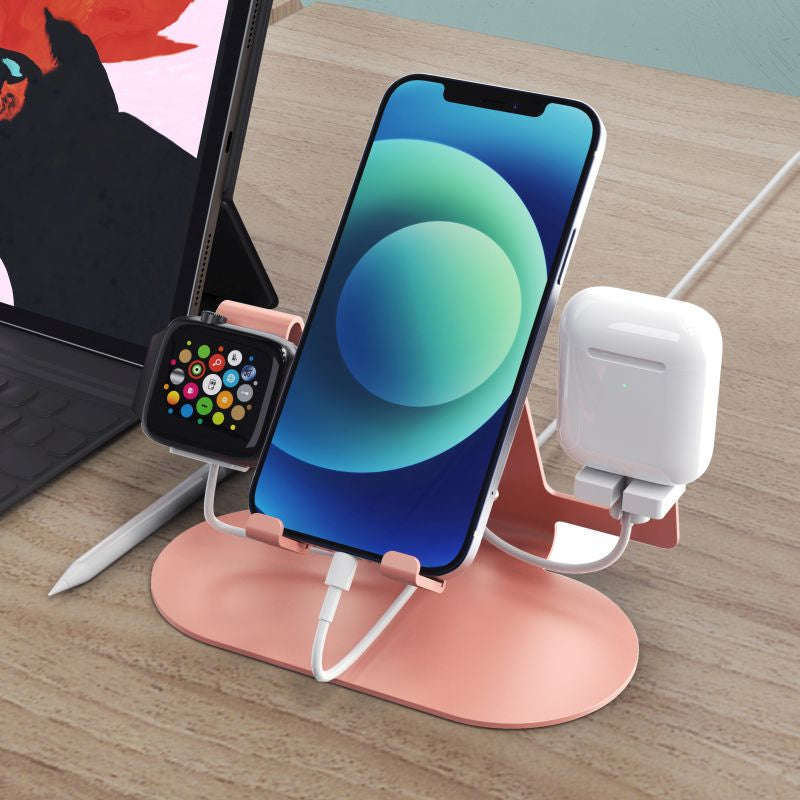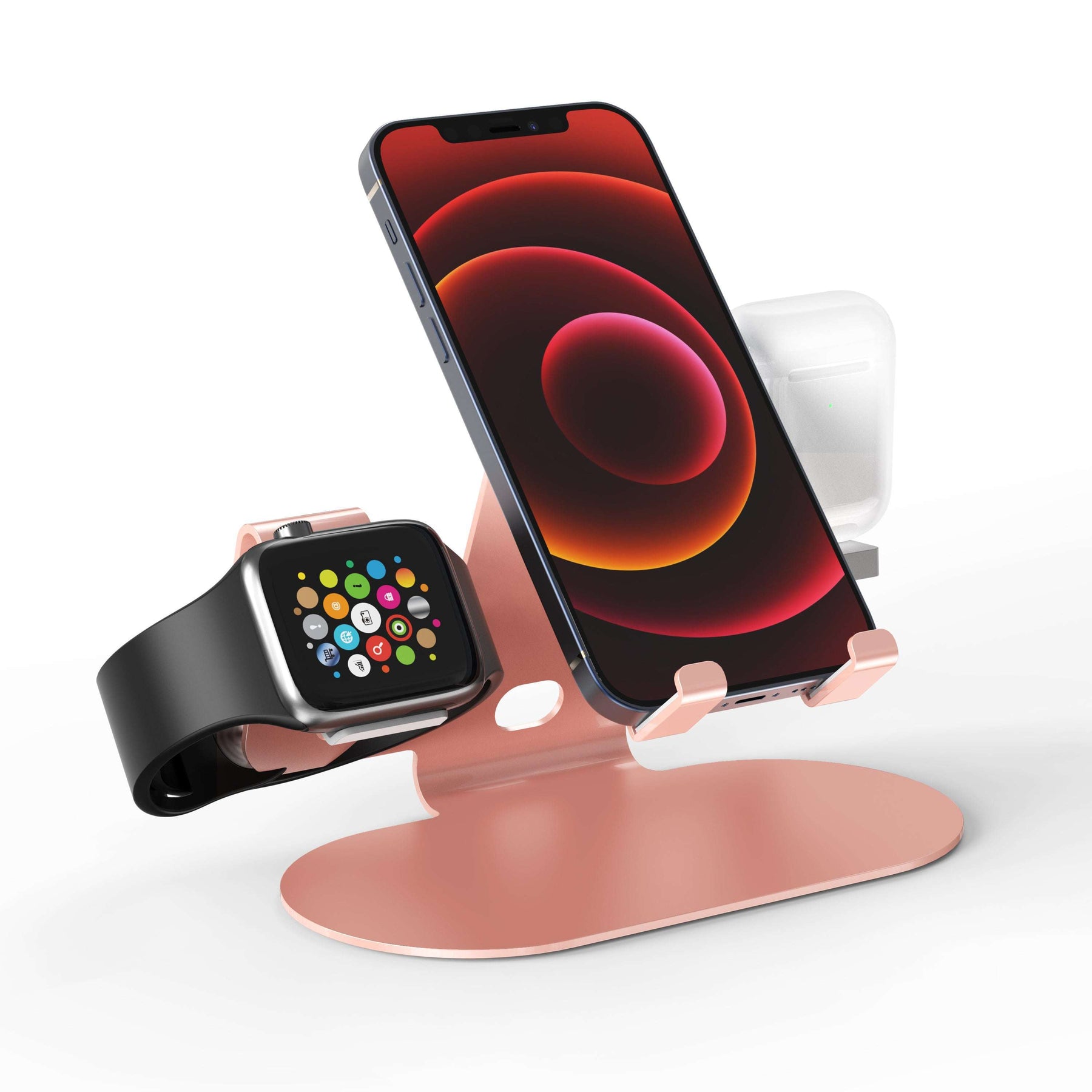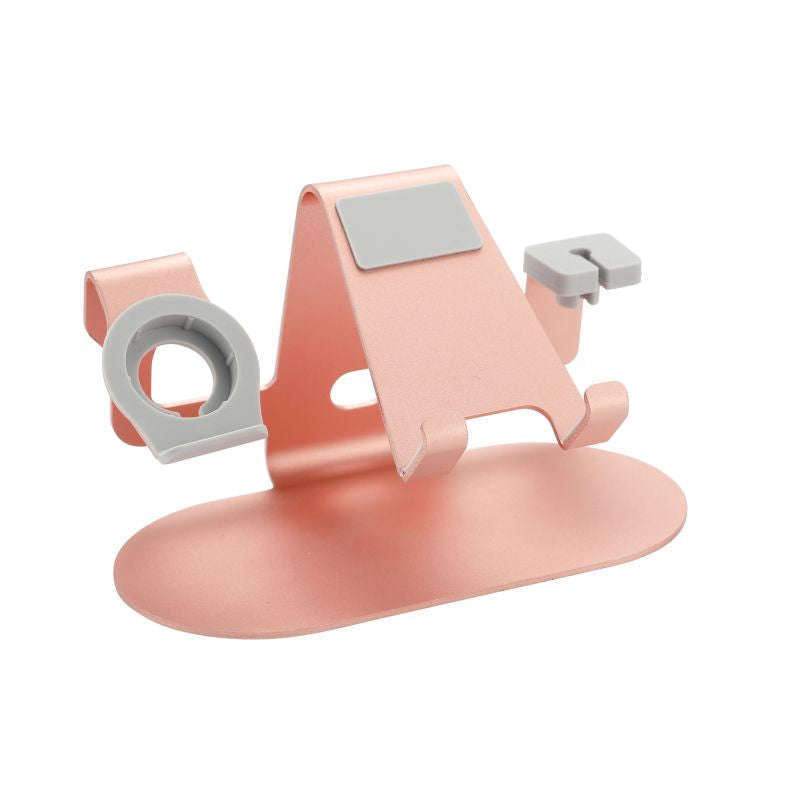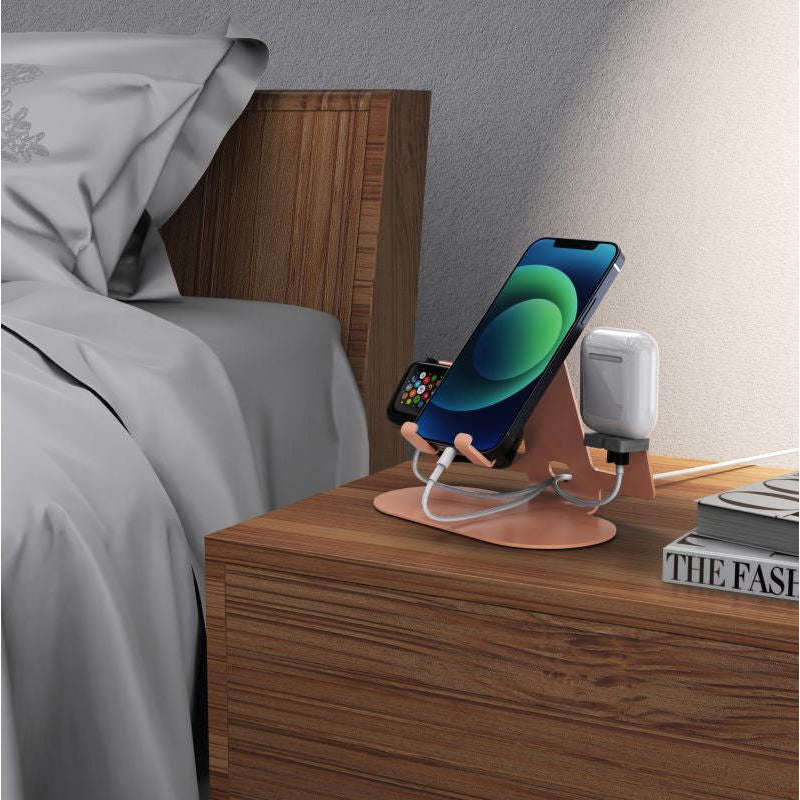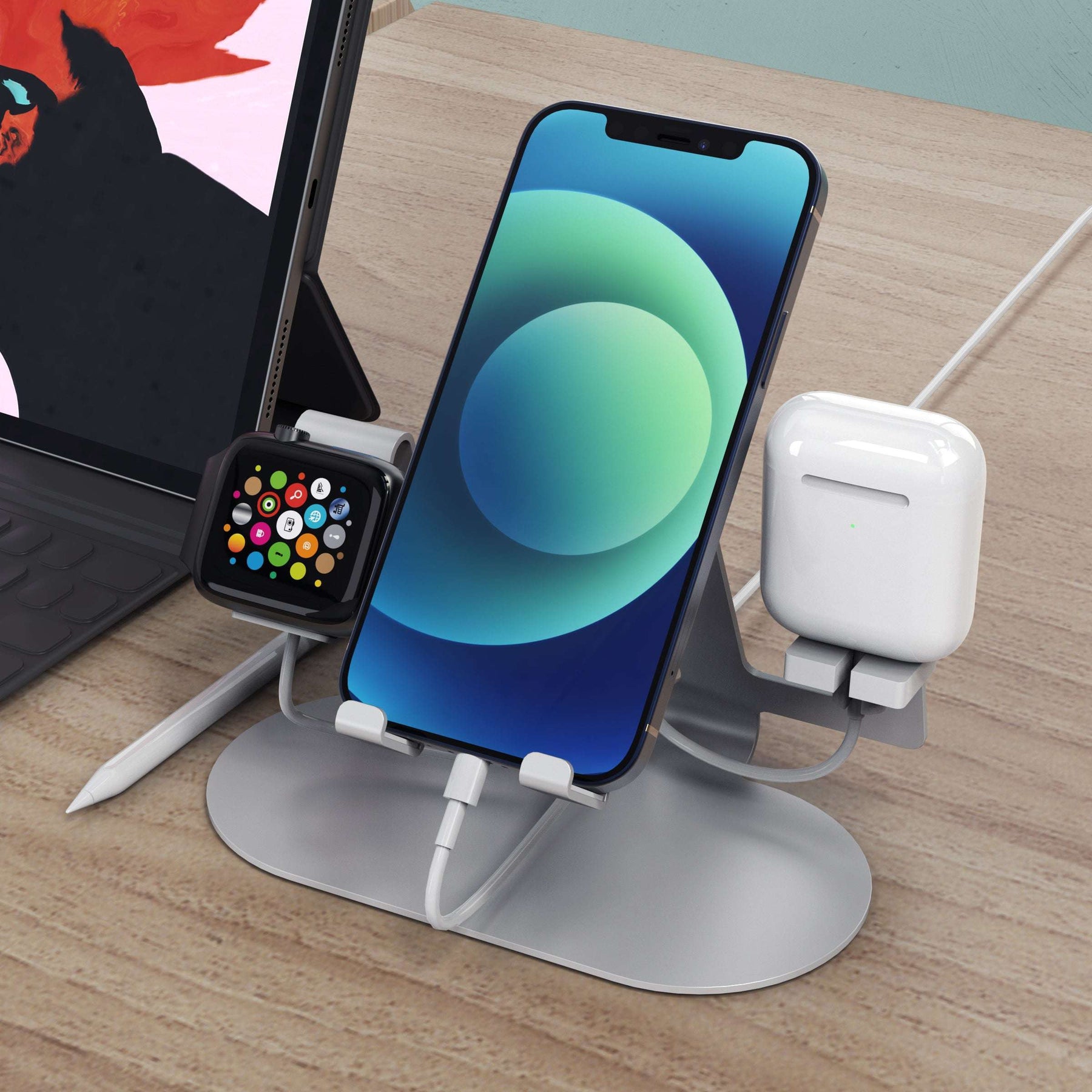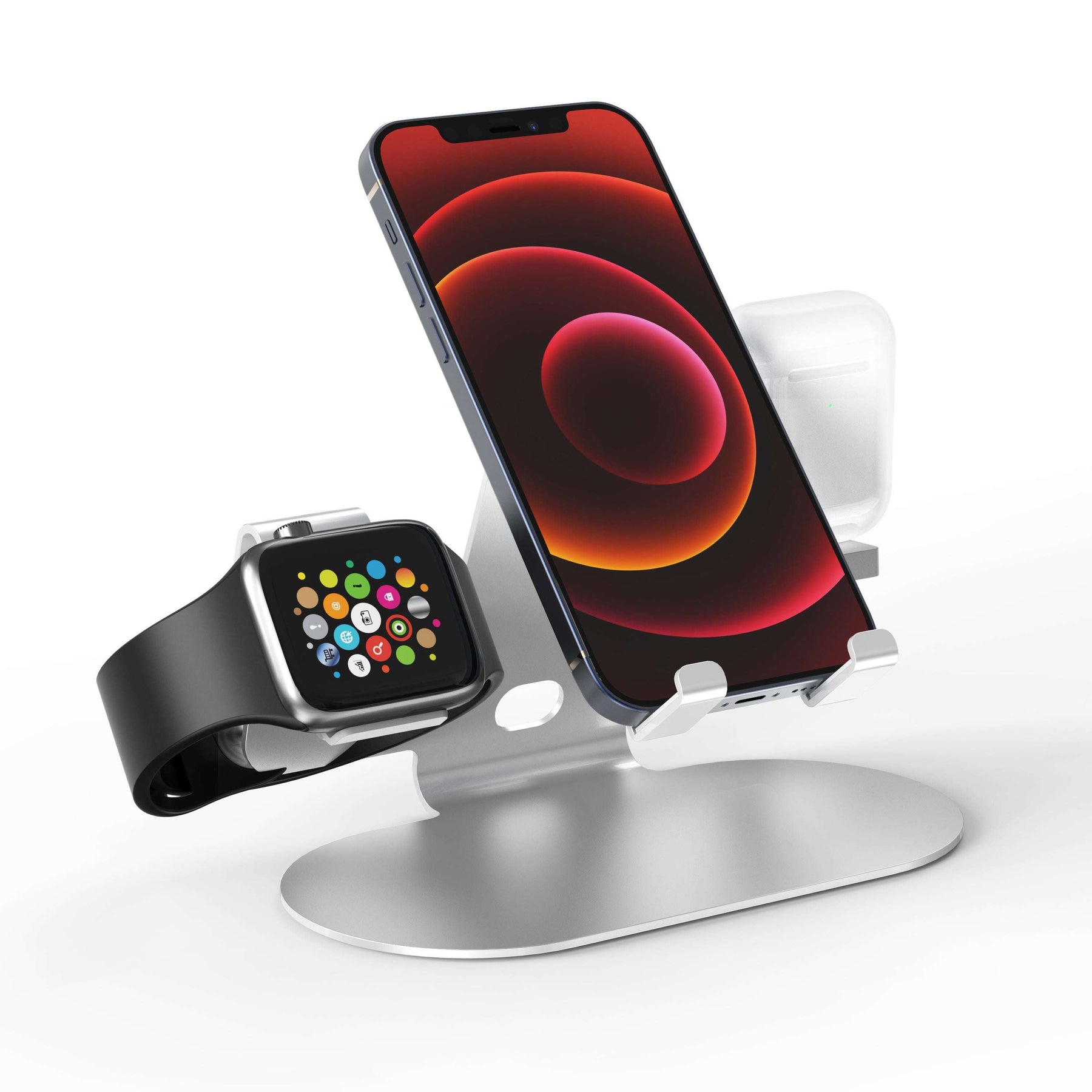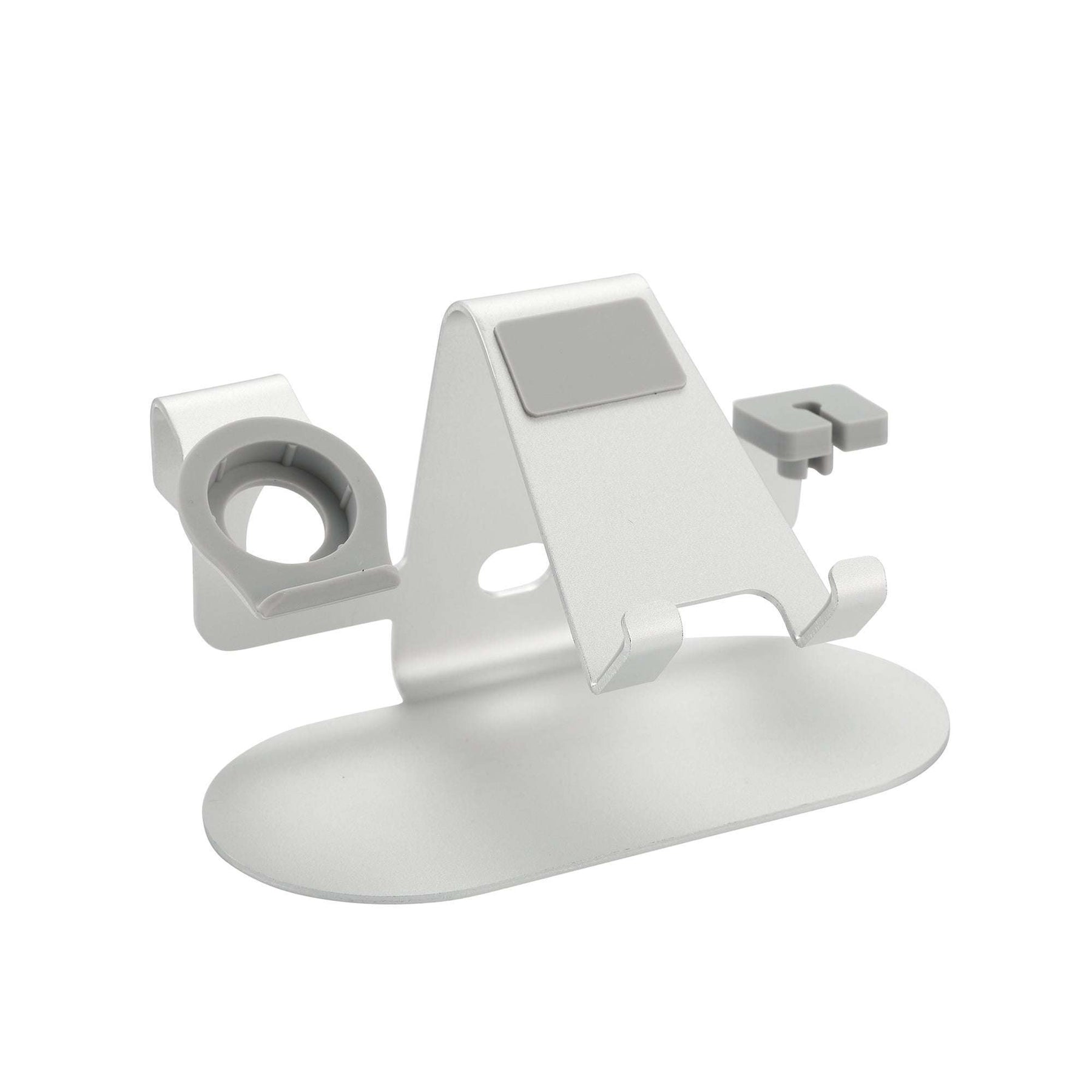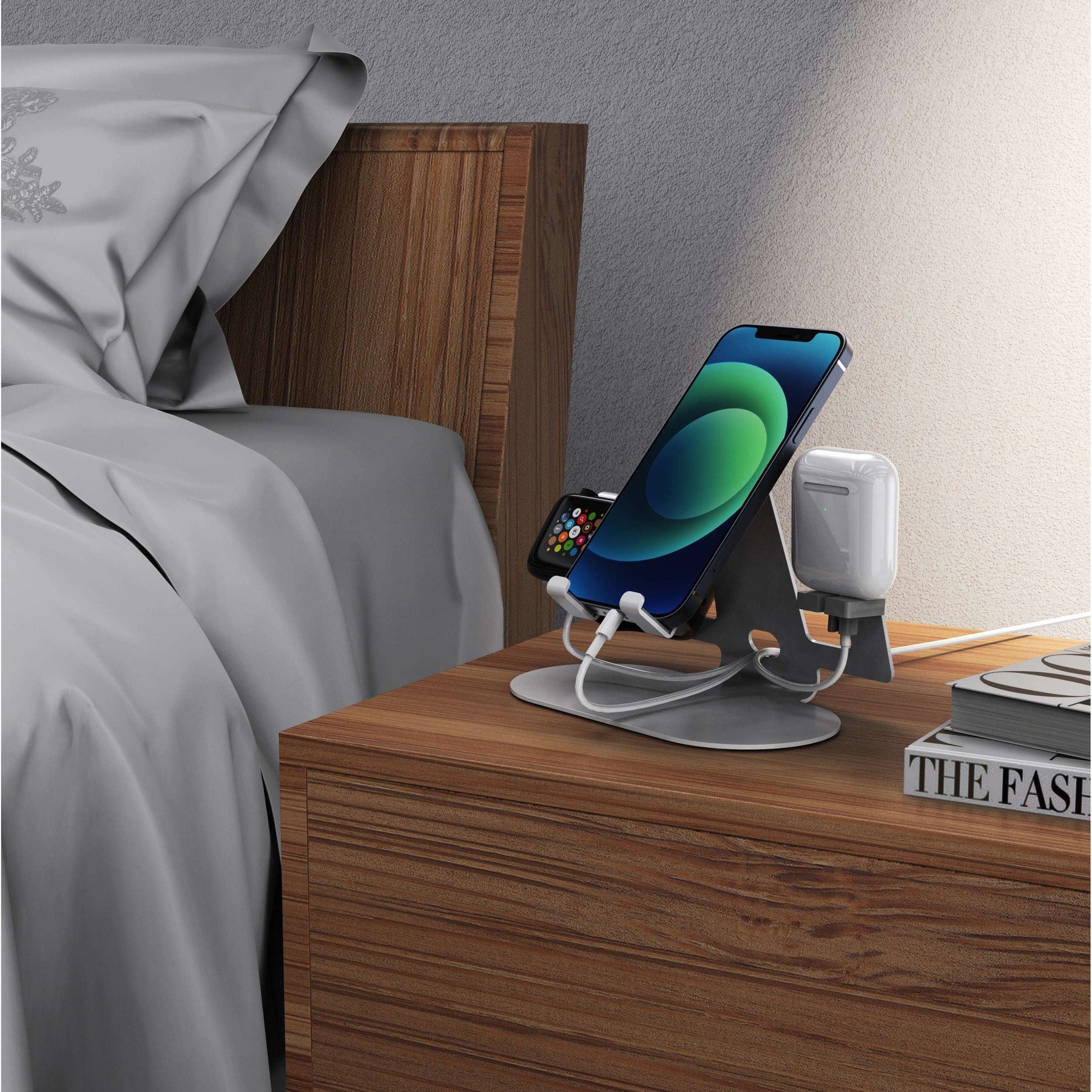 Aluminum 3-in-1 Apple Charging Dock for all Smart Products
3 in 1 Charging Station: A smart and flashy charging dock for all your Apple accessories. iPhone, apple watch, & air pods - all in one place.

Compatibility: Supports iPhone X/XR/XS, iPhone 11 12 13 Pro Max, Air Pods 1/ 2, Smartphones, Android phones, and Apple Watch Series 1/2/3/4/5.

Durable Construction: Our cell phone charging station is made out of premium quality aluminum. The aluminum base is embedded with anti-slip silicone that keeps devices from falling.

Designed for Convenience: The apple charging dock offers pure convenience. Simply place your iPhone, smartwatch, or air pods on their designated spot for fast charging

Versatile Design: LAX Gadgets designs a stylish metallic charging stand. It is perfect for a bedside table, study table at home, or office desk.
LAX is a leading brand for high-quality accessories! We develop products that meet everyday needs through great surge protection, beautiful designs, and intuitive functionality. We deliver long-lasting, modern accessories like power banks, cables, chargers, car mounts, charging docks, and more.  
Product Features:
3 in 1 Charging Dock for Apple devices  
Durable Aluminum Charging Stand 
Anti-slip Silicone Patches
Designed for convenience
Perfect for bedside, study table, & office desk
Are you tired of tangled charging wires on your table? LAX gadgets present a simple and stylish solution for this problem. A 3-in-1 charging station for all your Apple devices made out of durable aluminum. This charging dock allows you to charge your iPhone, apple watch, & air pods – all in one place. The soft and anti-slip silicone patches secure your devices in place and prevent scratches.

All you have to do is pass external charging cables through the slot of the charging station. Once you set the wires, your charging station is ready to be used. Place your phone, smartwatch, and Bluetooth earphones in their respective places for charging.