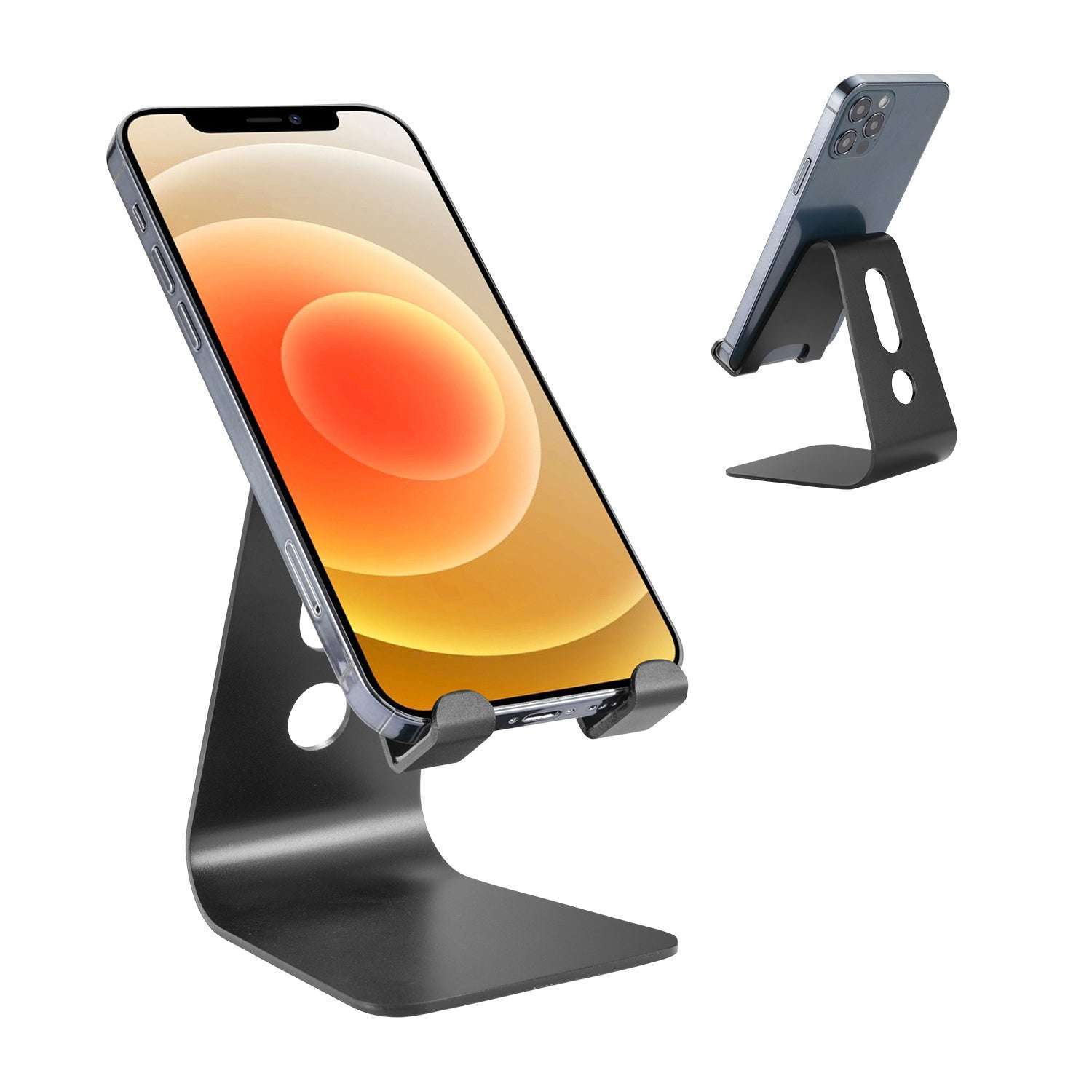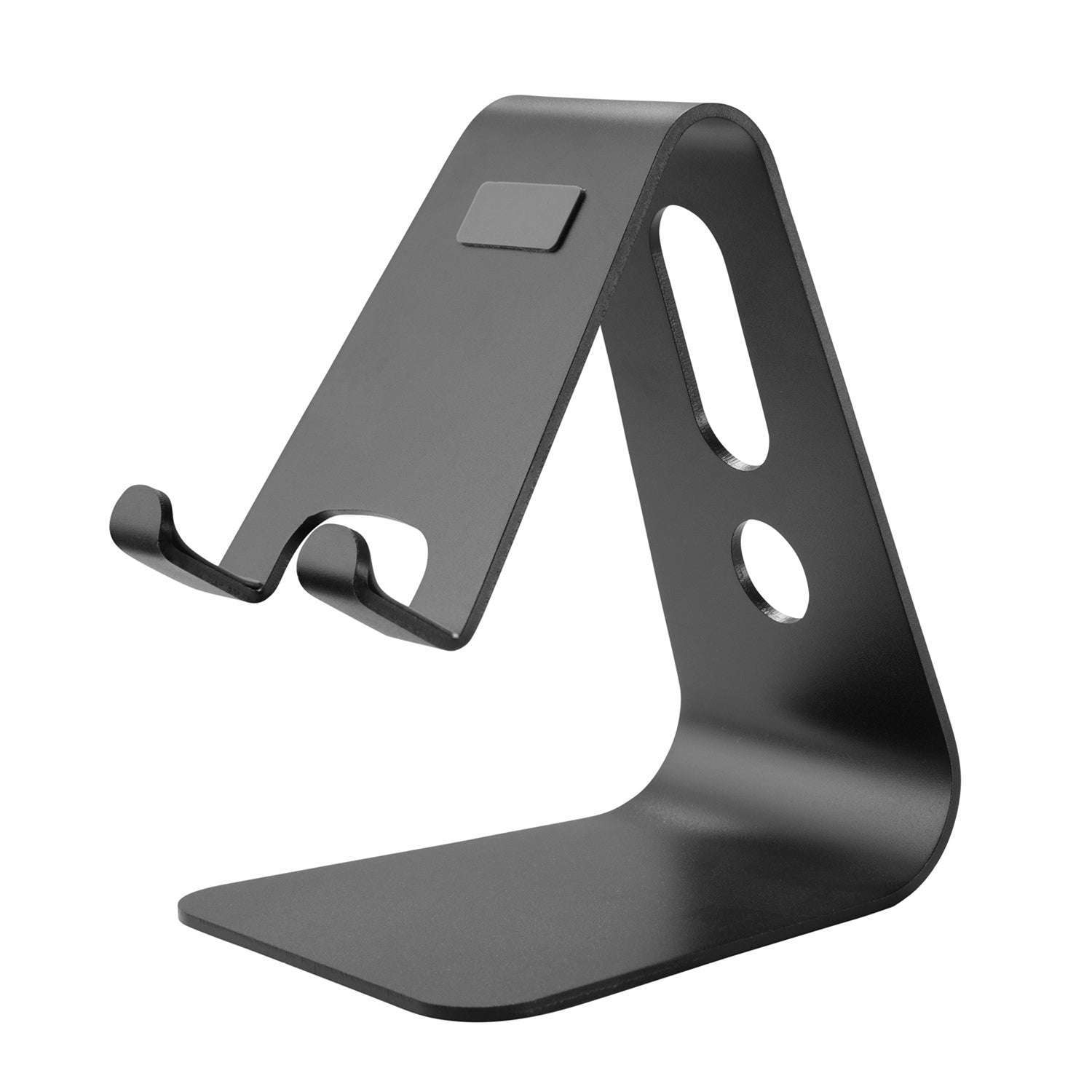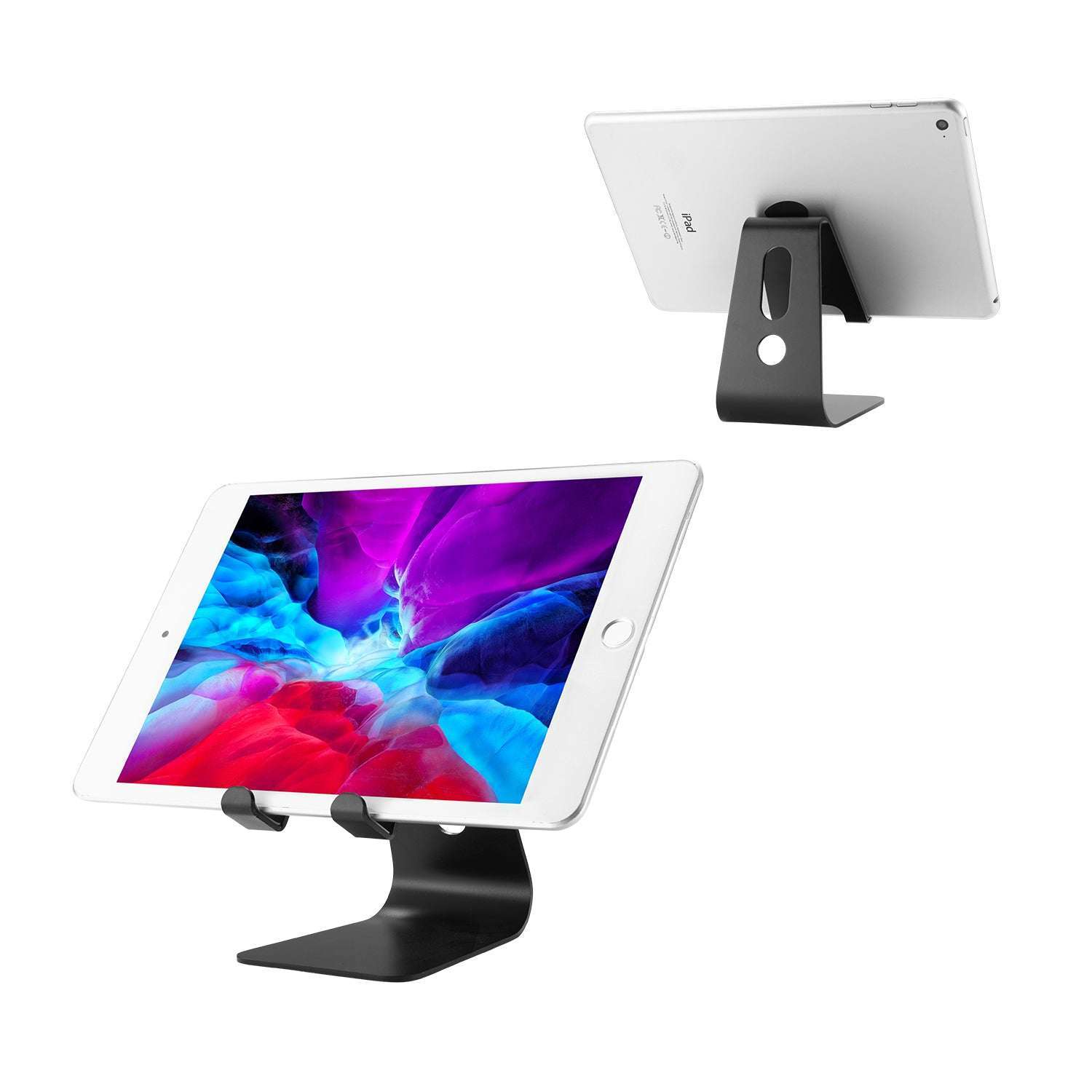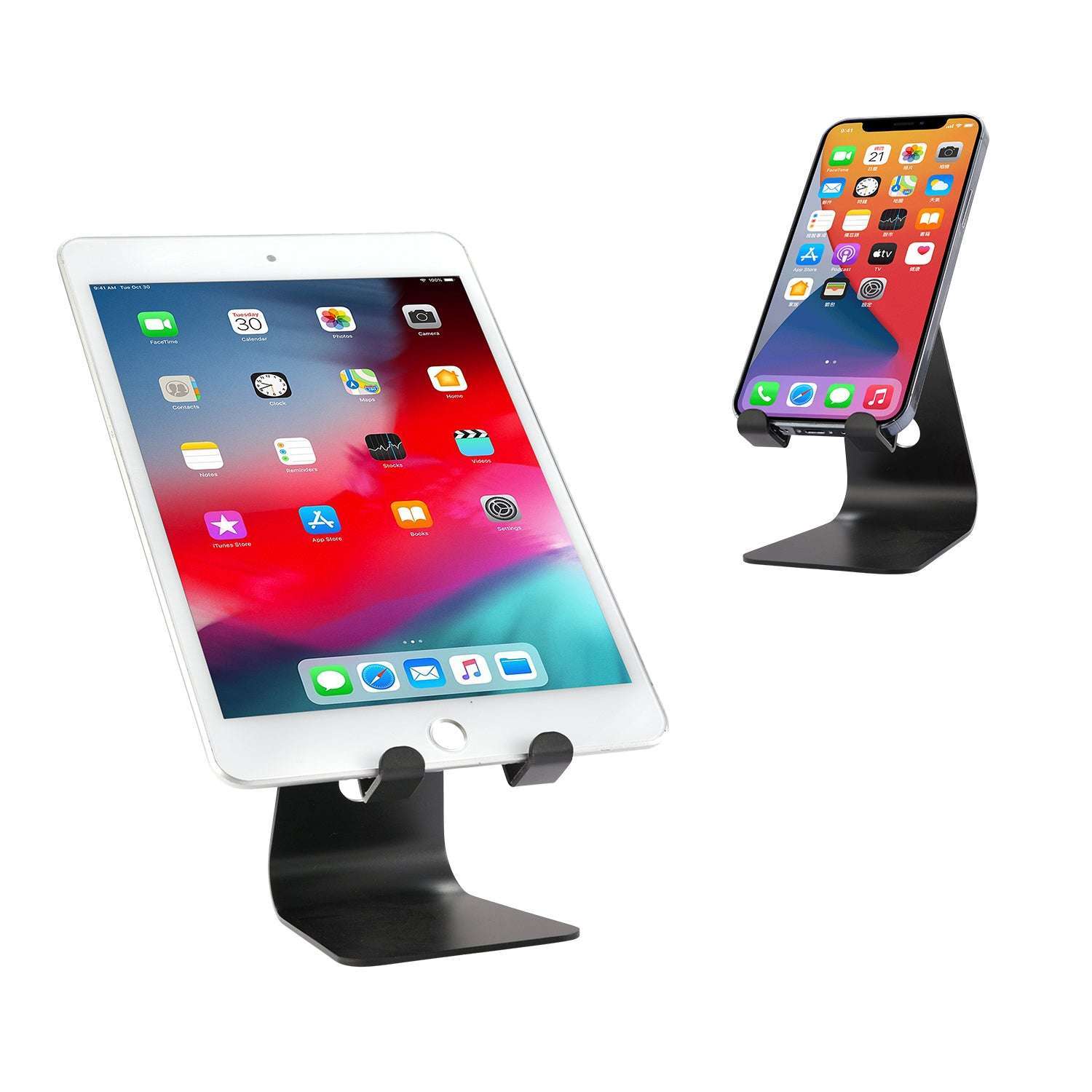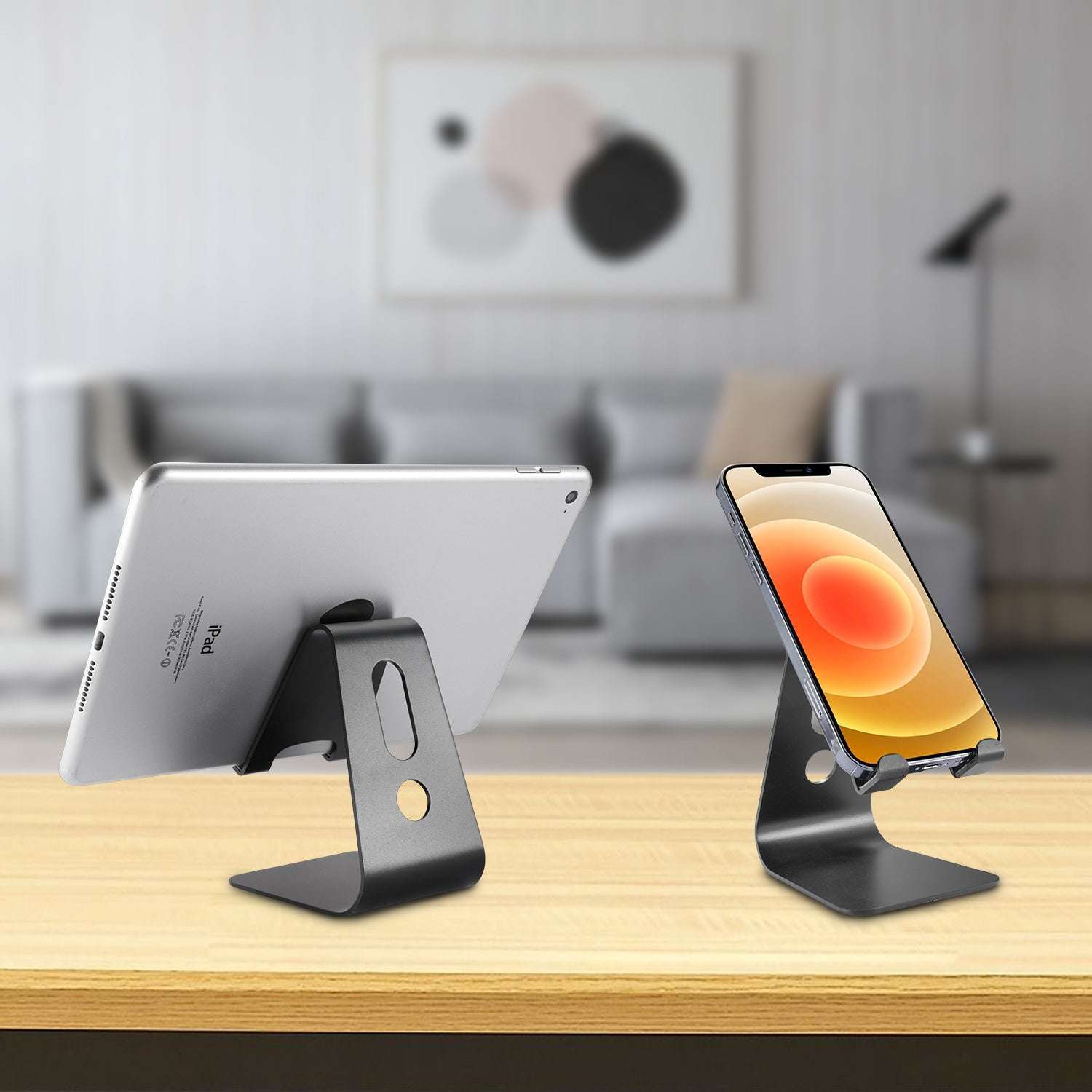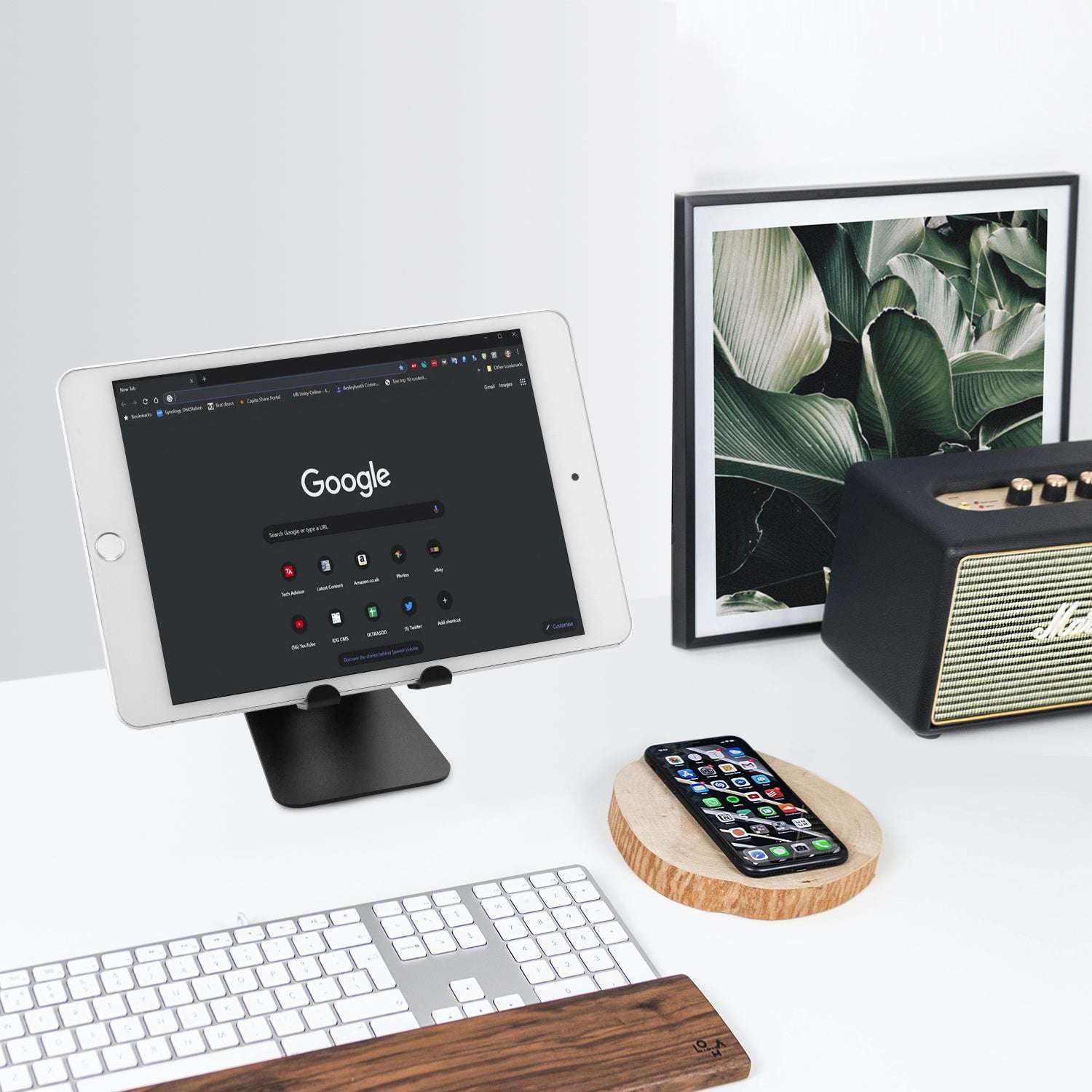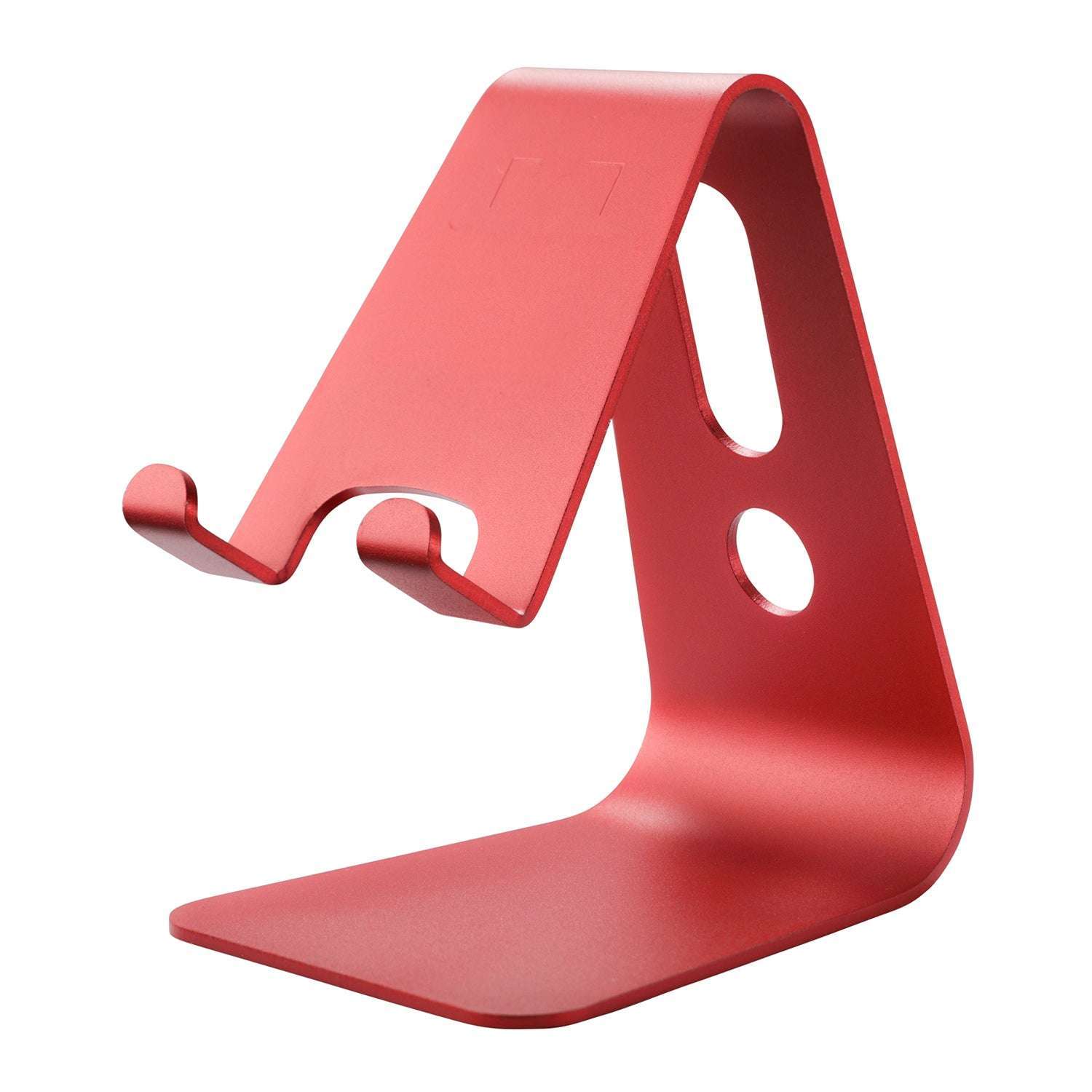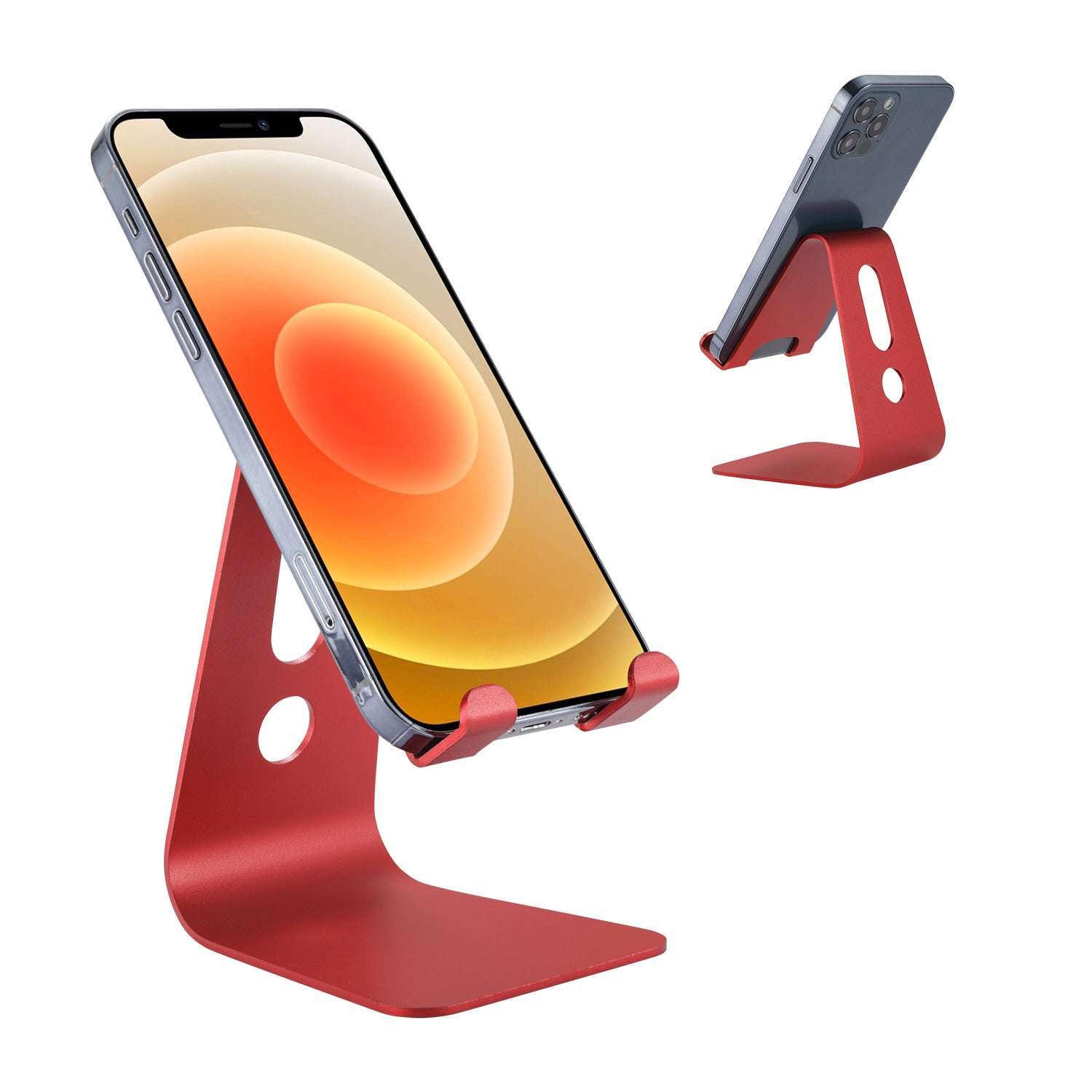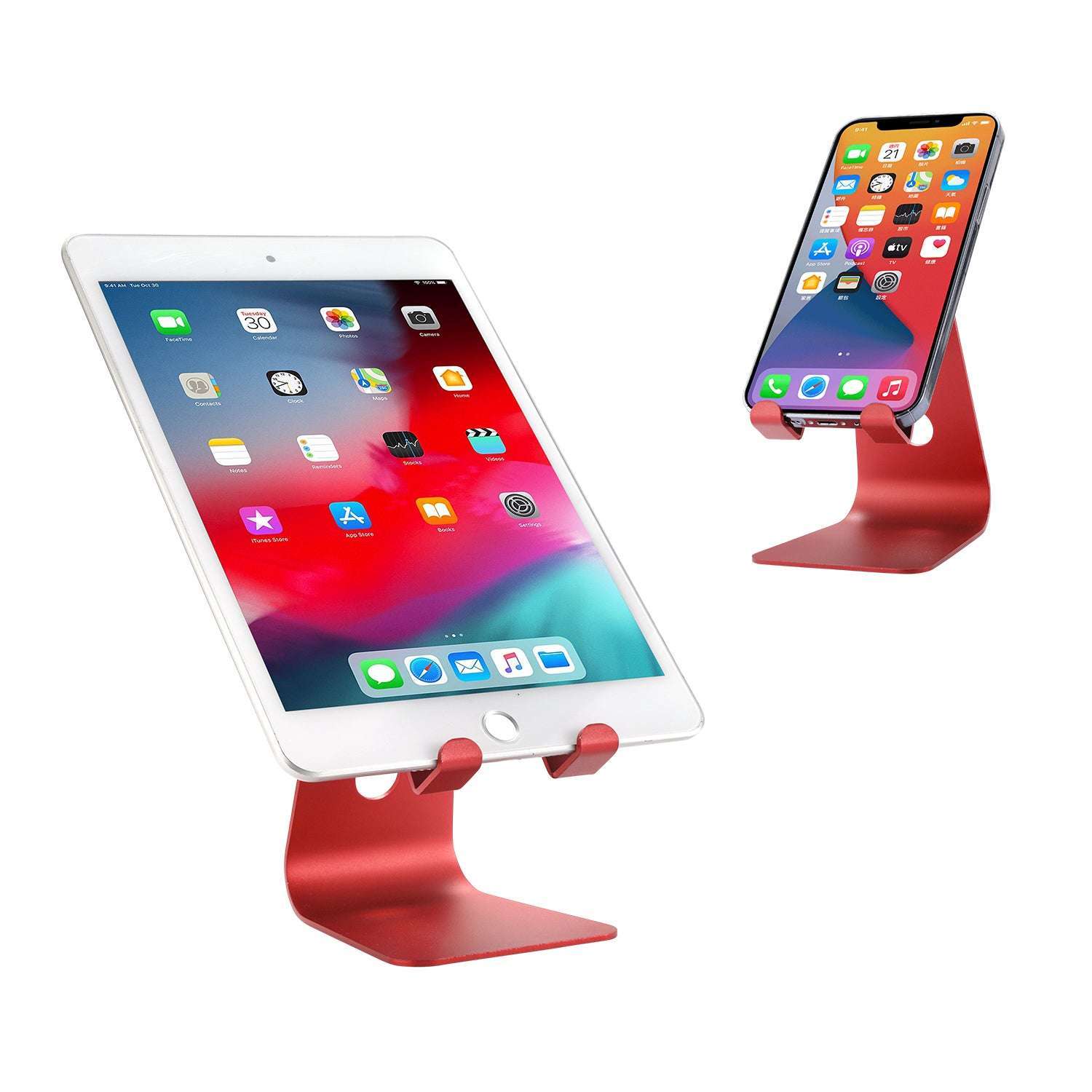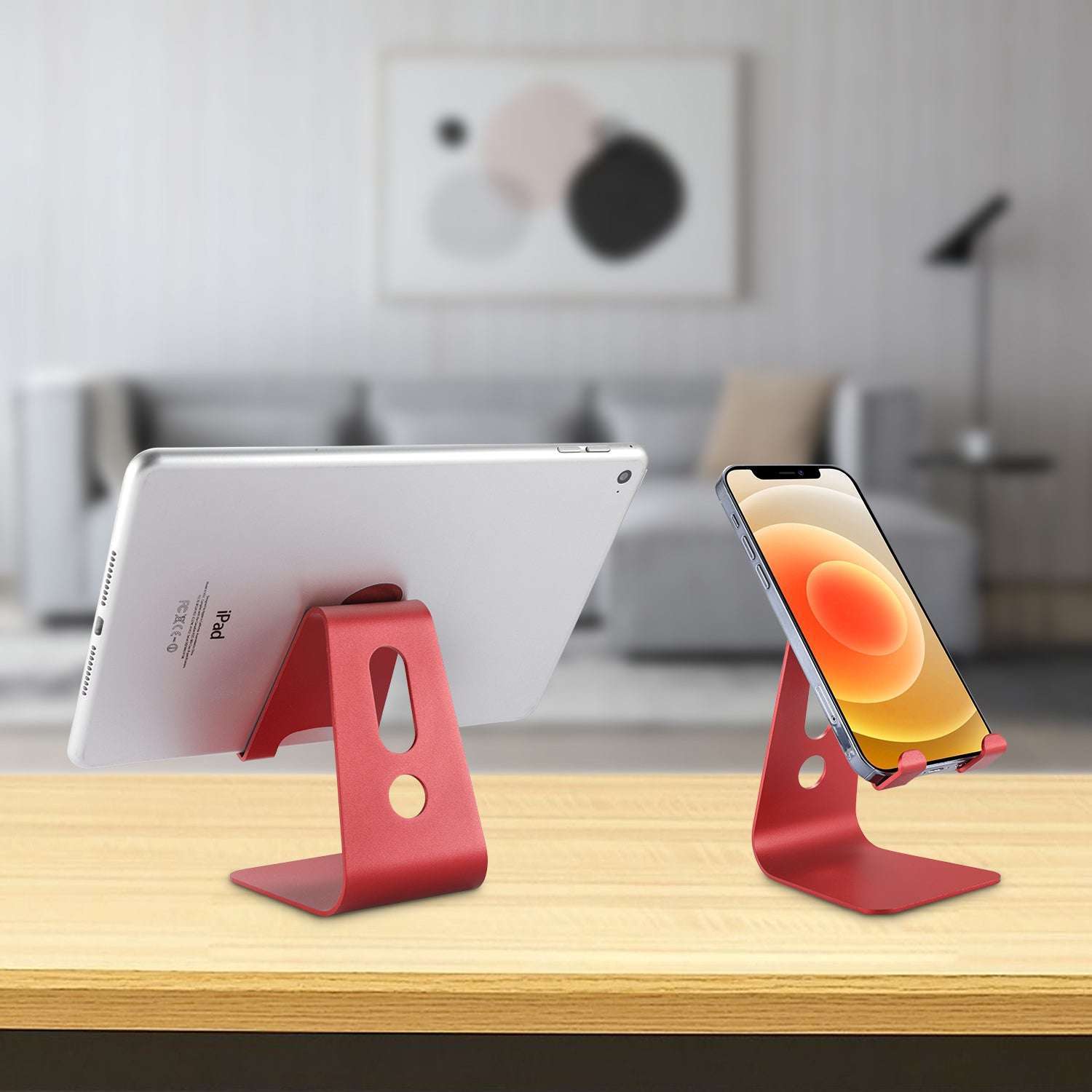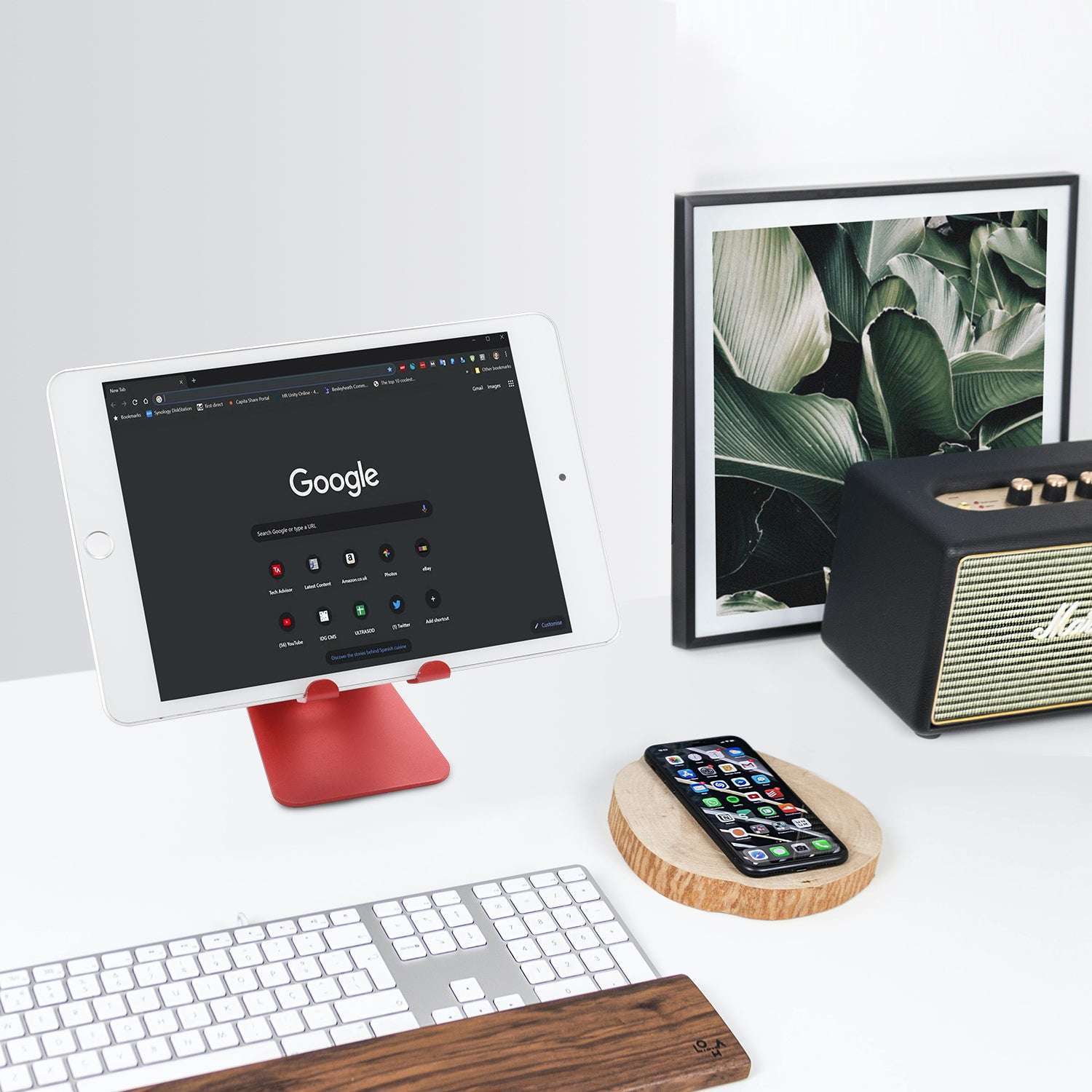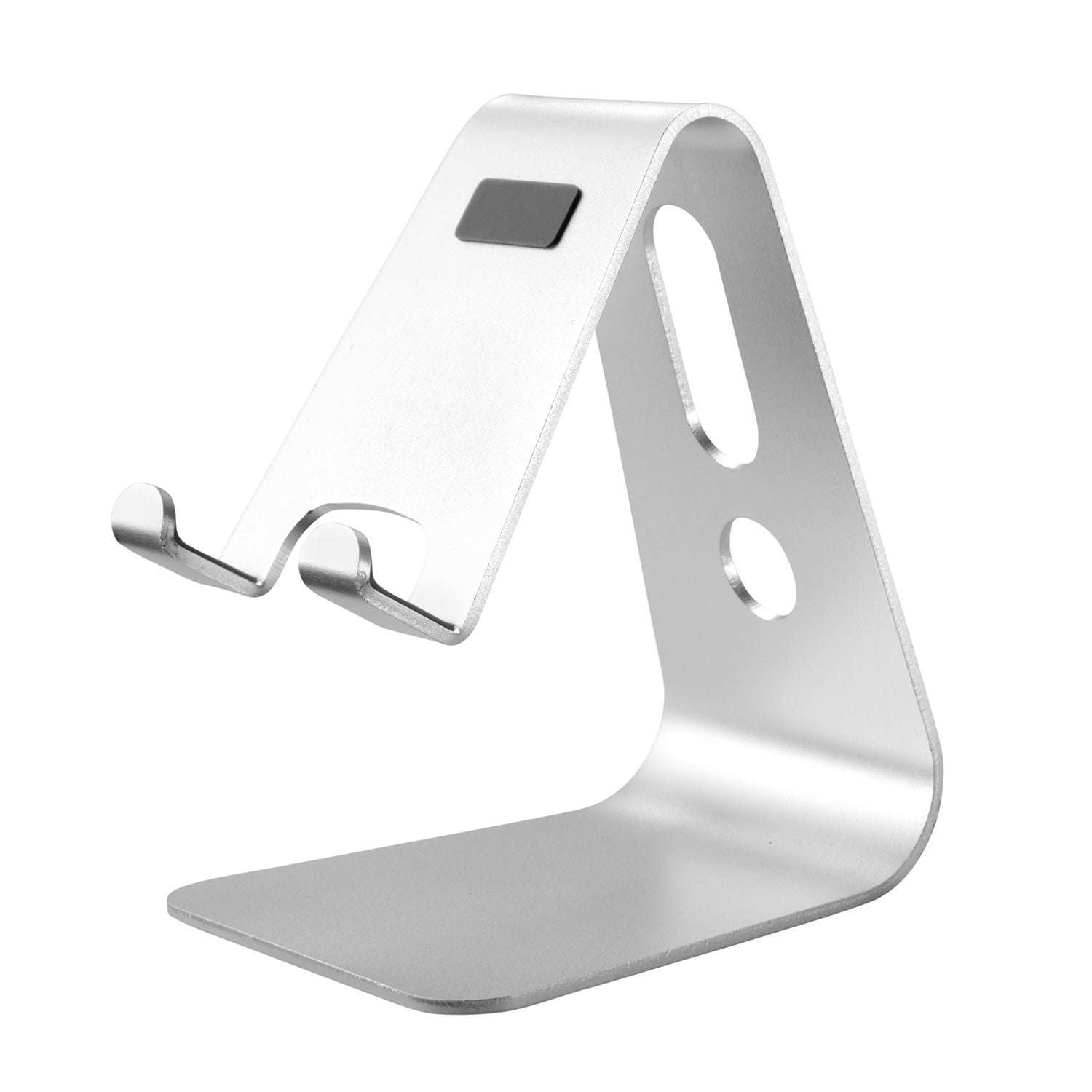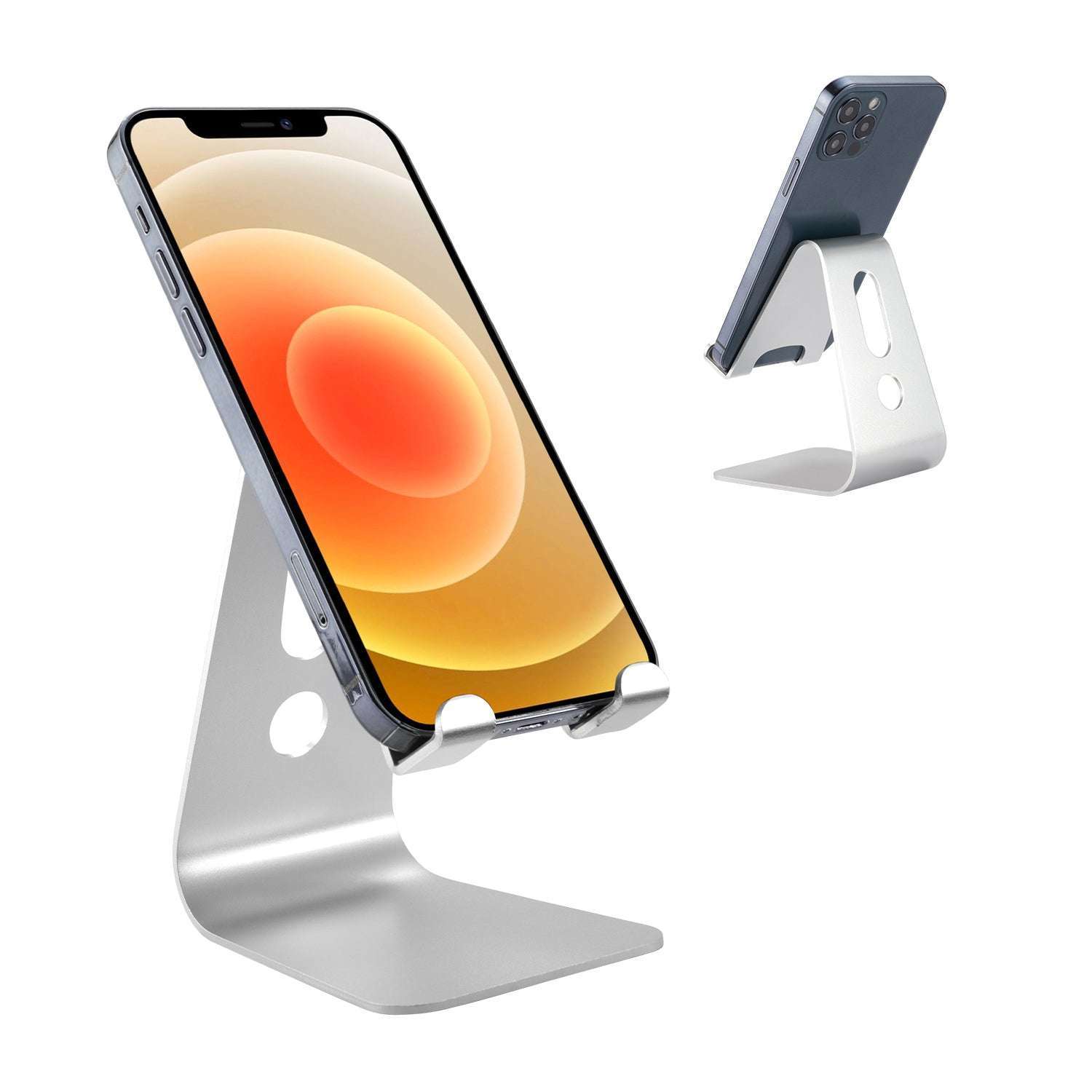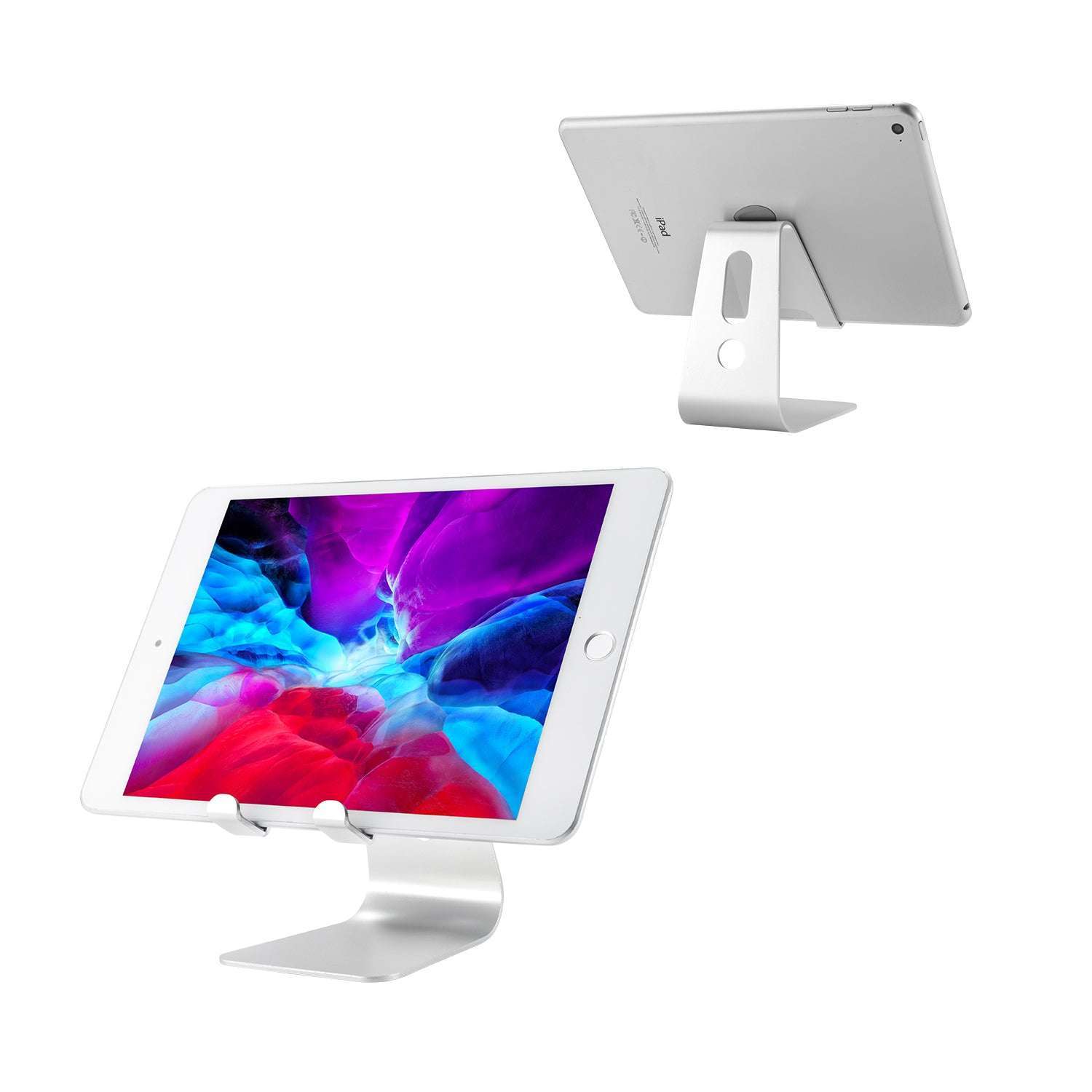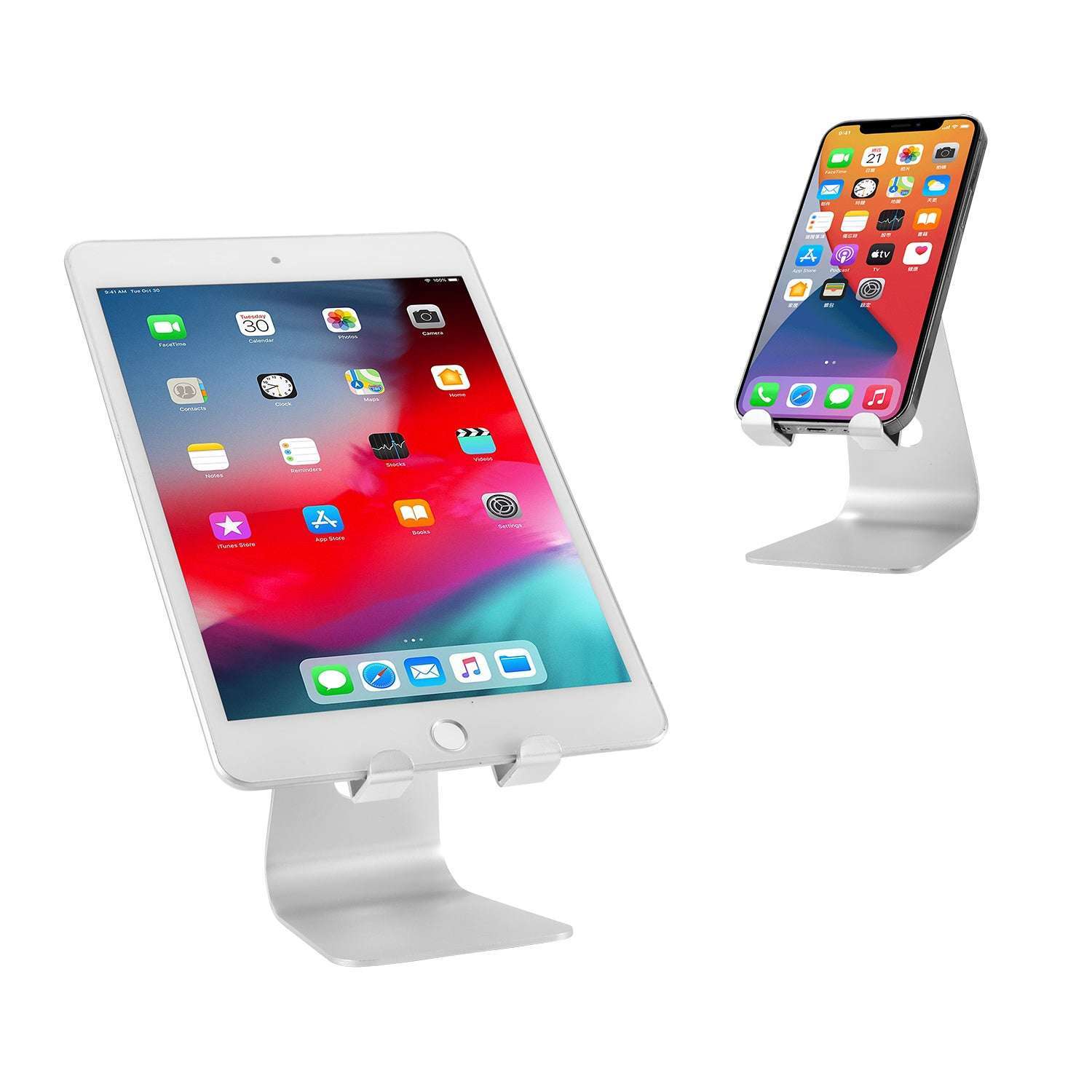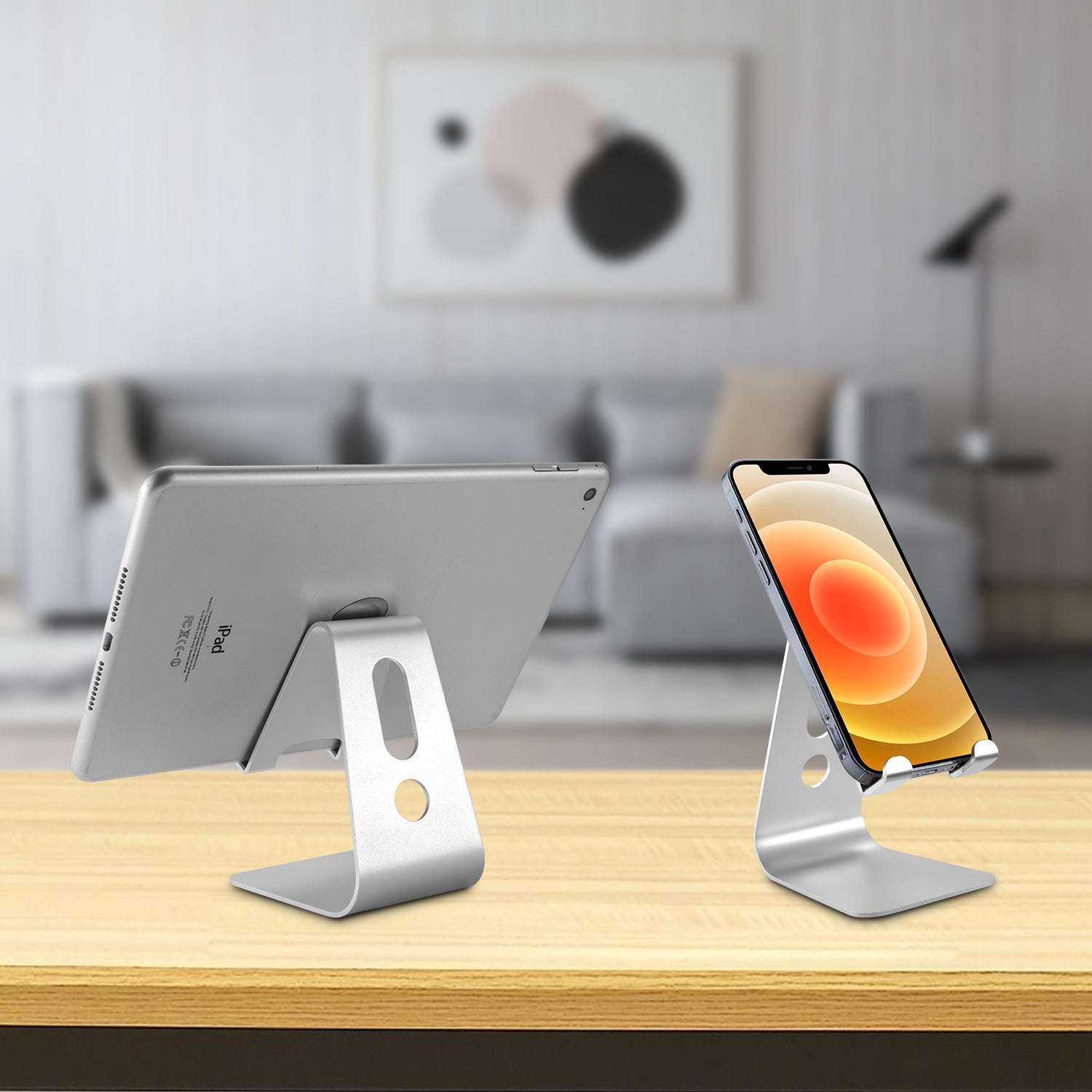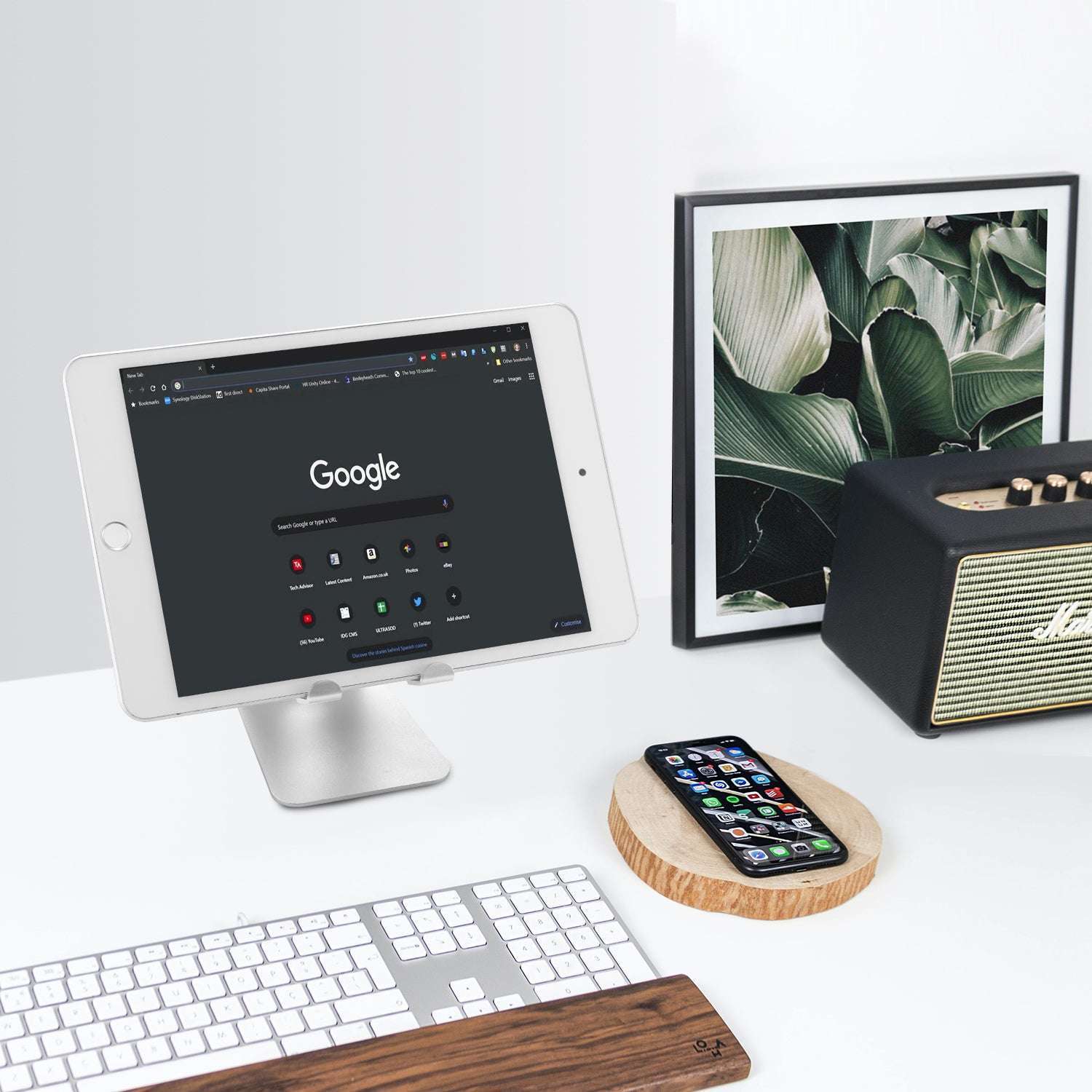 Aluminum Tablet & Smartphone Holder Stand
Elegant Stand: LAX Gadgets focus on providing sleek and stylish phone & tablet mounts. The elegantly designed phone holder supports all kinds of devices, including iPad, iPhones, android smartphones, tablets, kindle, etc.

Slip-Resistant Silicone Pad: LAX Gadgets Tablet stand holder has an anti-slip silicone pad that holds your Smartphone in place. Slip-resistant pads prevent sliding around while you're gaming or streaming movies.

Perfect Watching Position: The aluminum cell phone holder is immovable and robust for everyday usage. The iPhone stand helps relieve cervical pressure by offering a perfect view angle. So, you can enjoy yourself while you're face-timing, watching videos, movies, recipes, etc.

Durable Construction: LAX invest in quality materials for your convenience. Our iPad & iPhone holder is made using premium lightweight aluminum. The metal phone stand won't break, even if you accidentally drop it.

Hands-Free Experience: Why hold your tablet in your hands? When you have LAX Gadget phone & tablet stand for desk. This gadget makes your life easier. Whether watching an informative video or an entertaining movie, you can use this accessory and enjoy a carefree experience.
LAX is a leading brand for high-quality accessories! We develop products that meet everyday needs. Each product is designed to make your life easier. We deliver long-lasting, modern accessories like power banks, cables, chargers, car mounts, etc. Our tablet and phone holder match the standards of Apple devices.
Are you looking for a tablet stand for your devices? you need a hands-free solution for your tablet, you have come the right way indeed.

Aluminum Desktop Cell Phone Stand for iPhone and Android Phones
These stands can be placed on the floor unlike most of the other stands out there. They aren't space-consuming as other stands and it comes with a silicon grip, ensuring stability. These stands are designed to keep your cervical angle in view. Once you use this product, you will wonder how you made it this long without one.