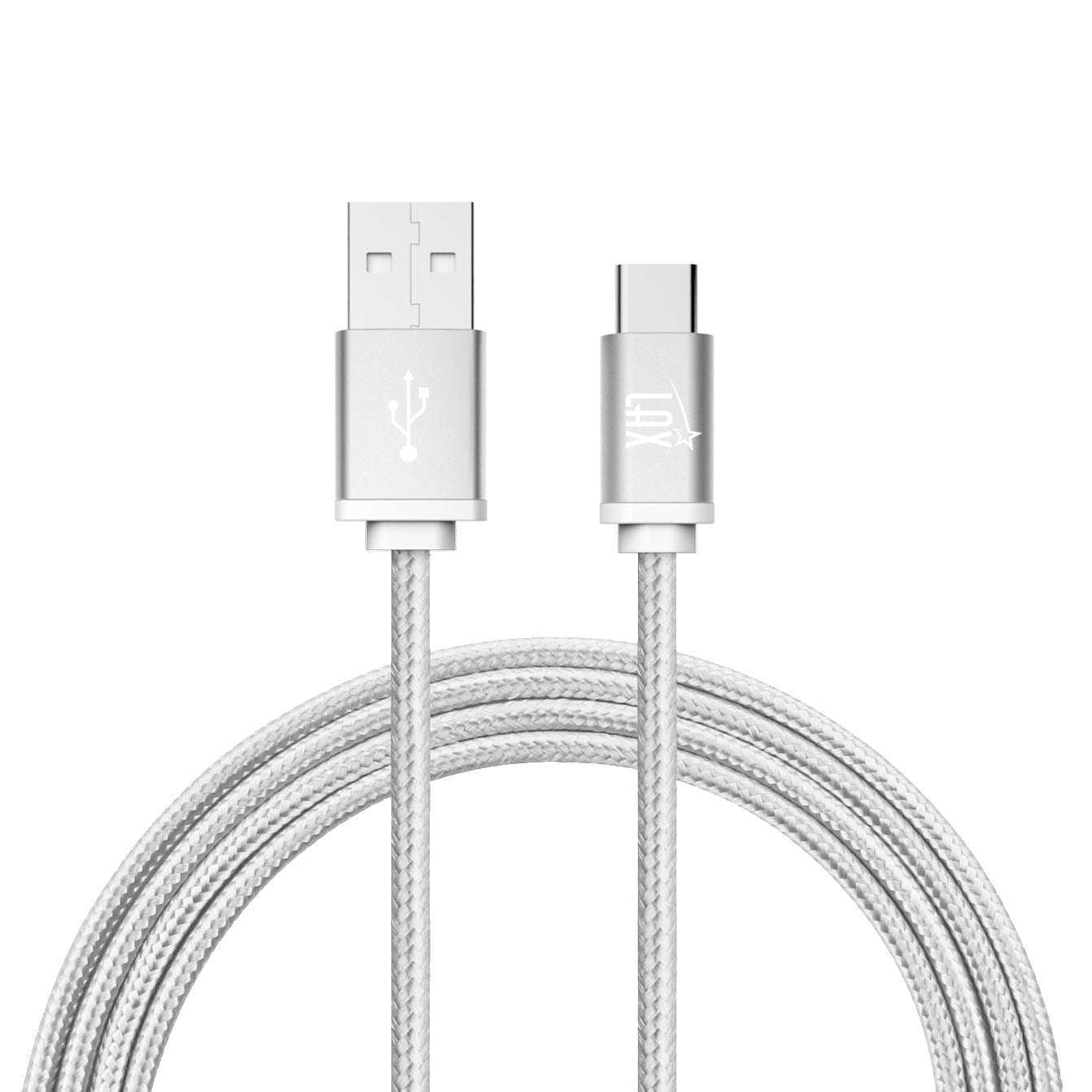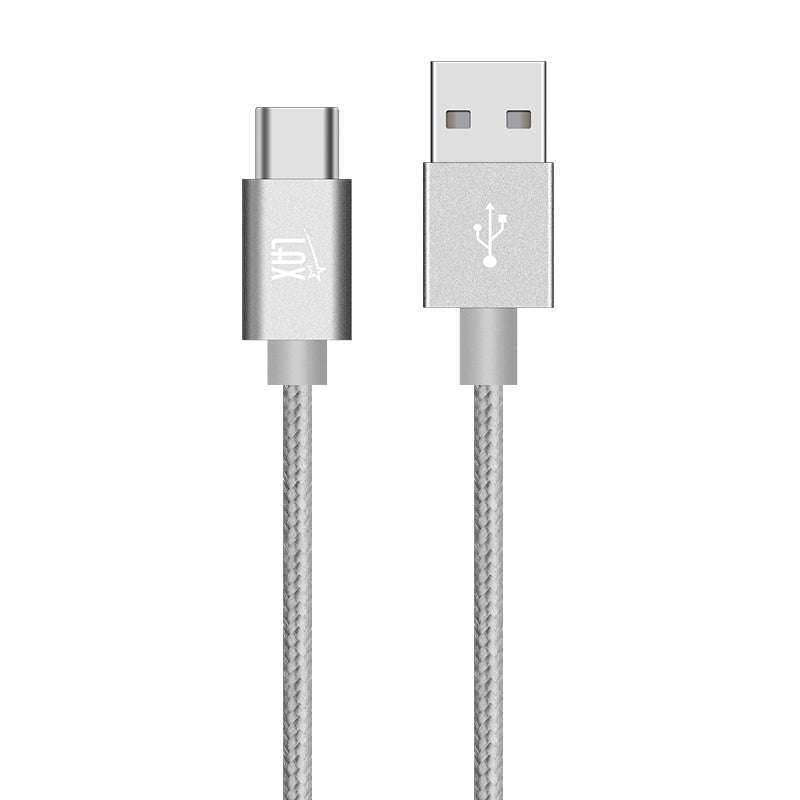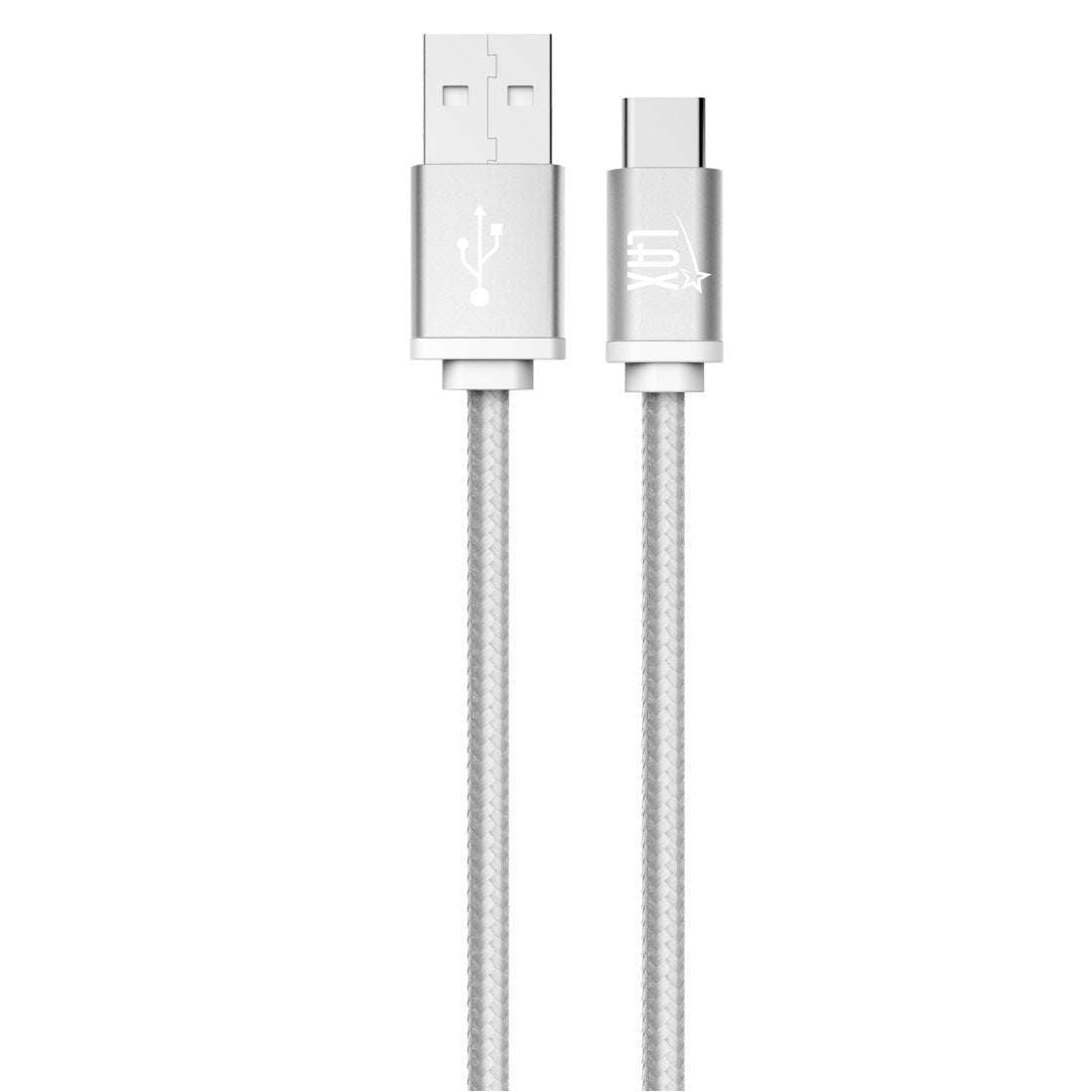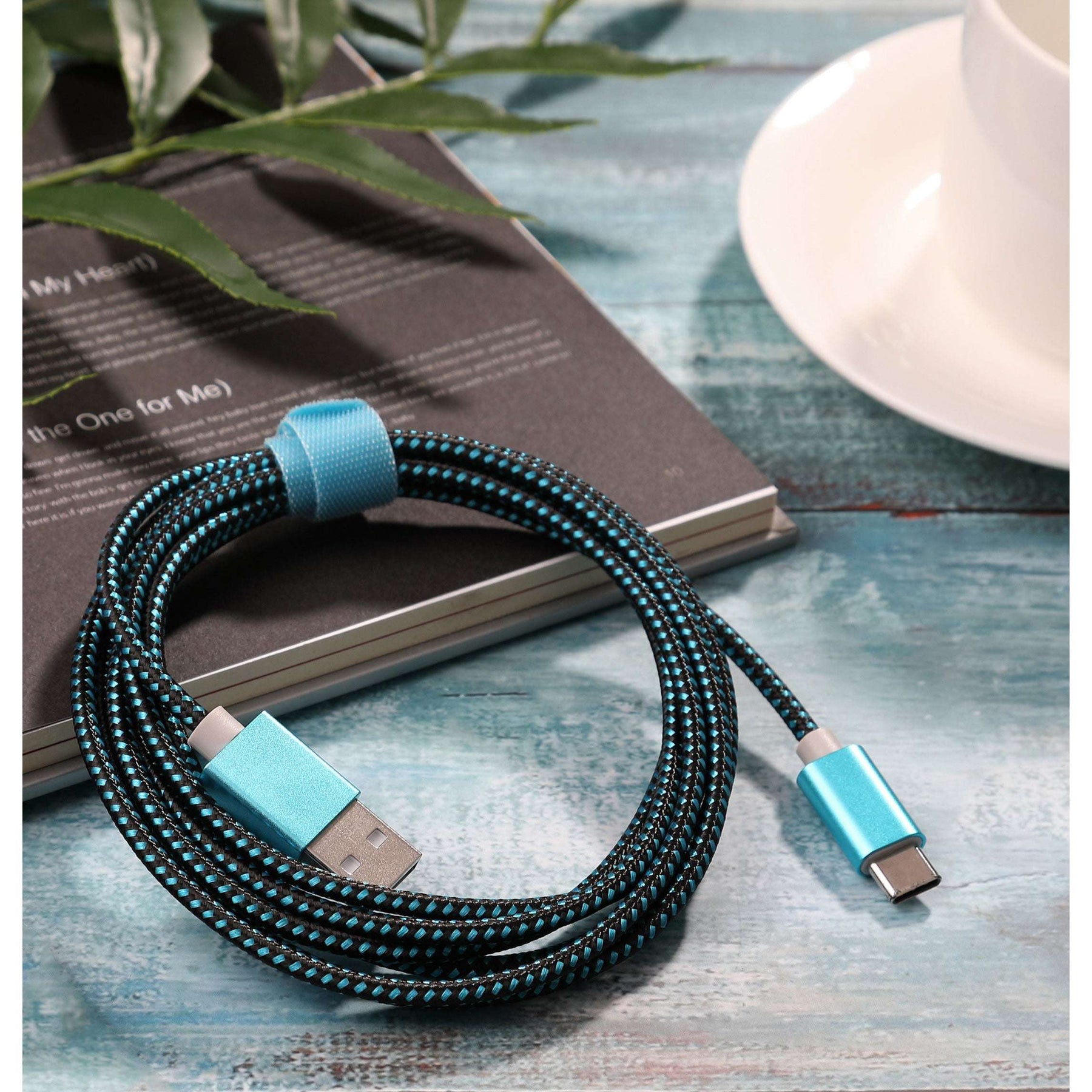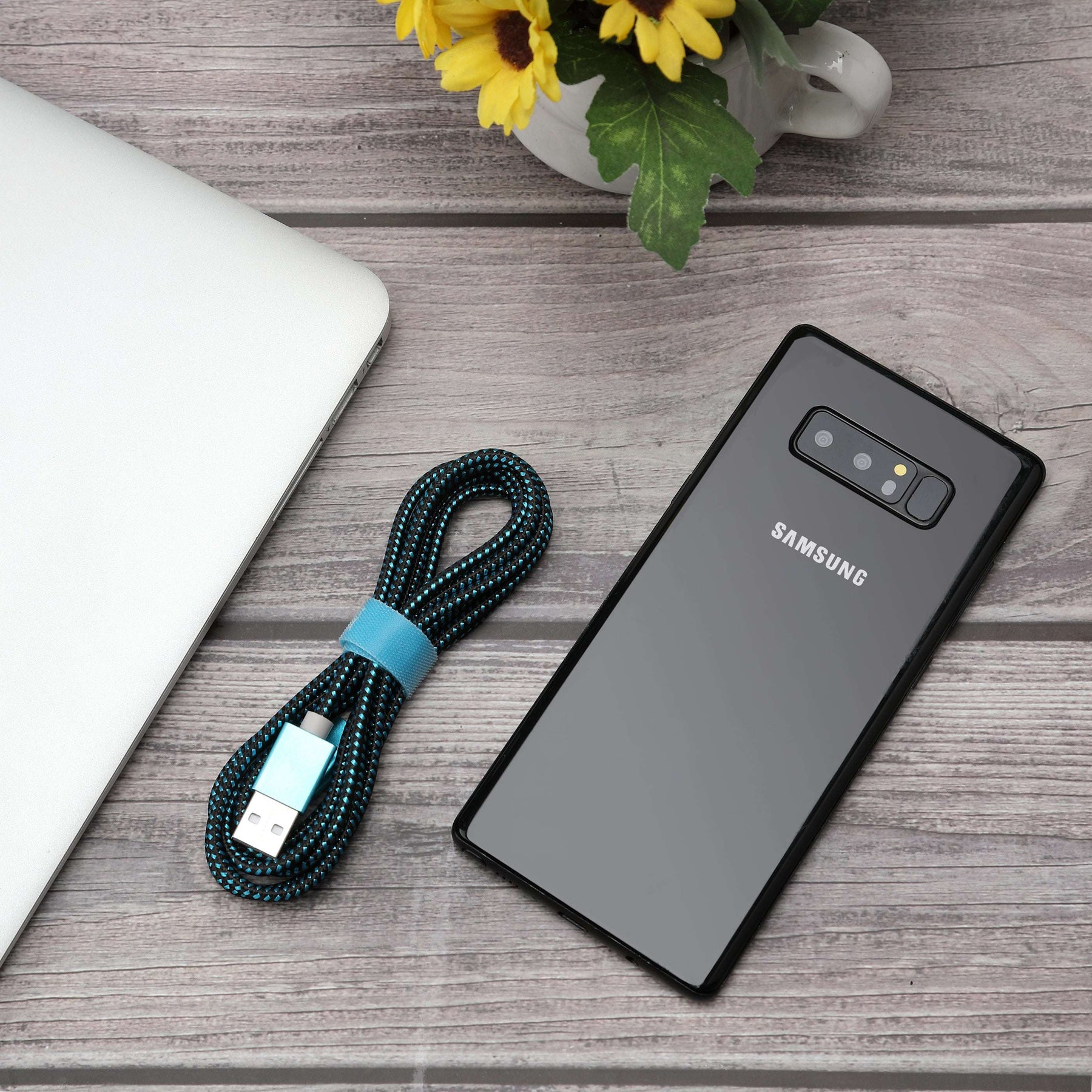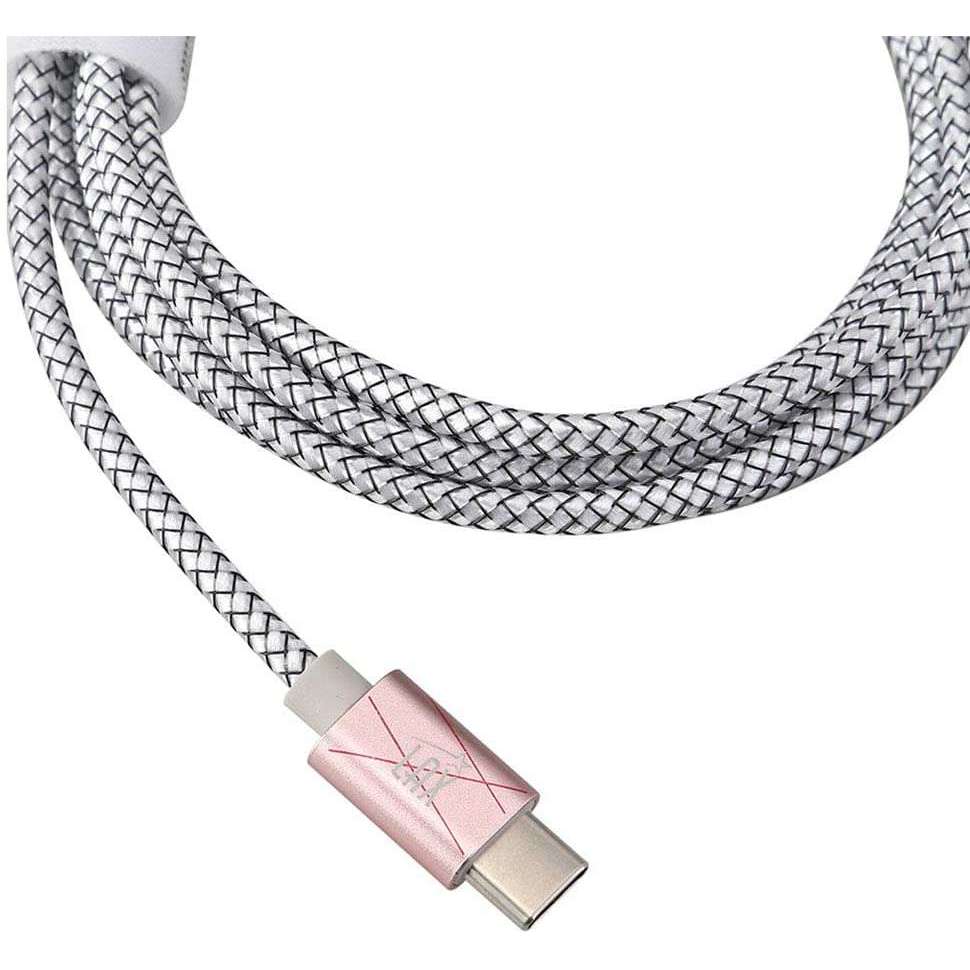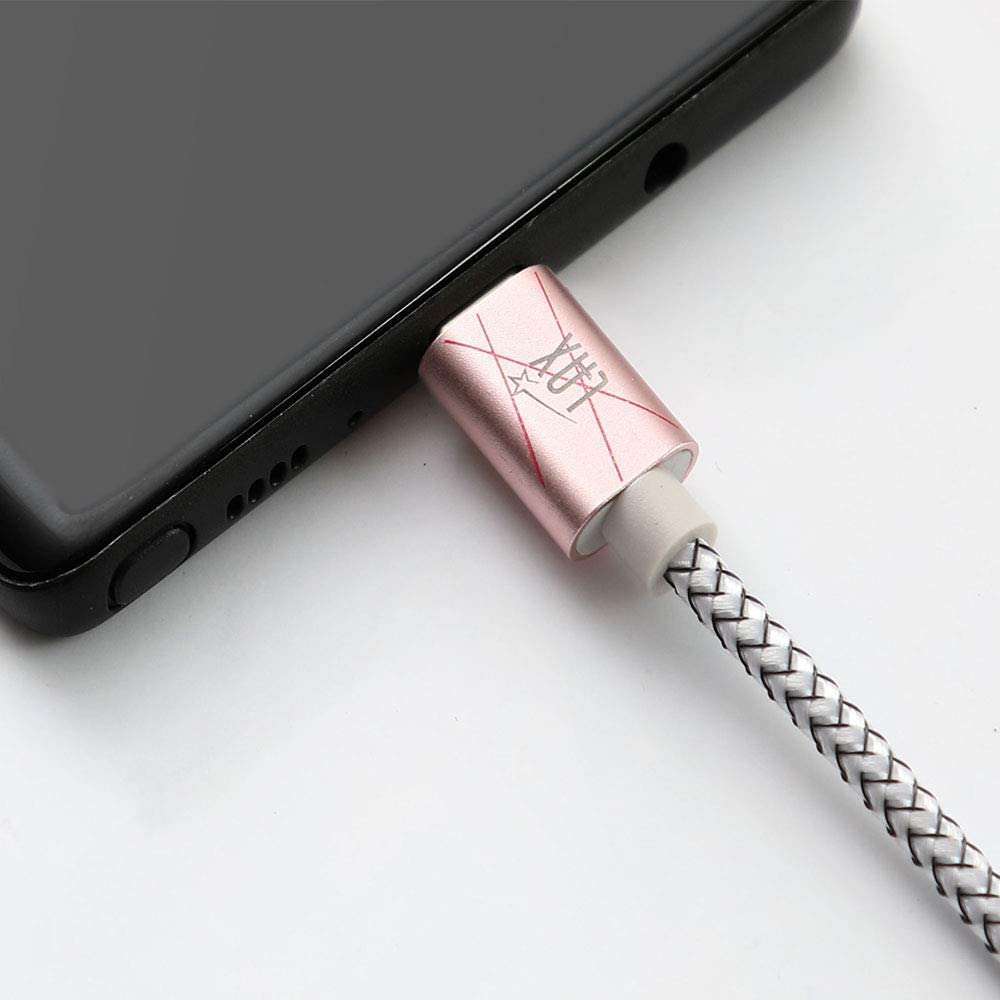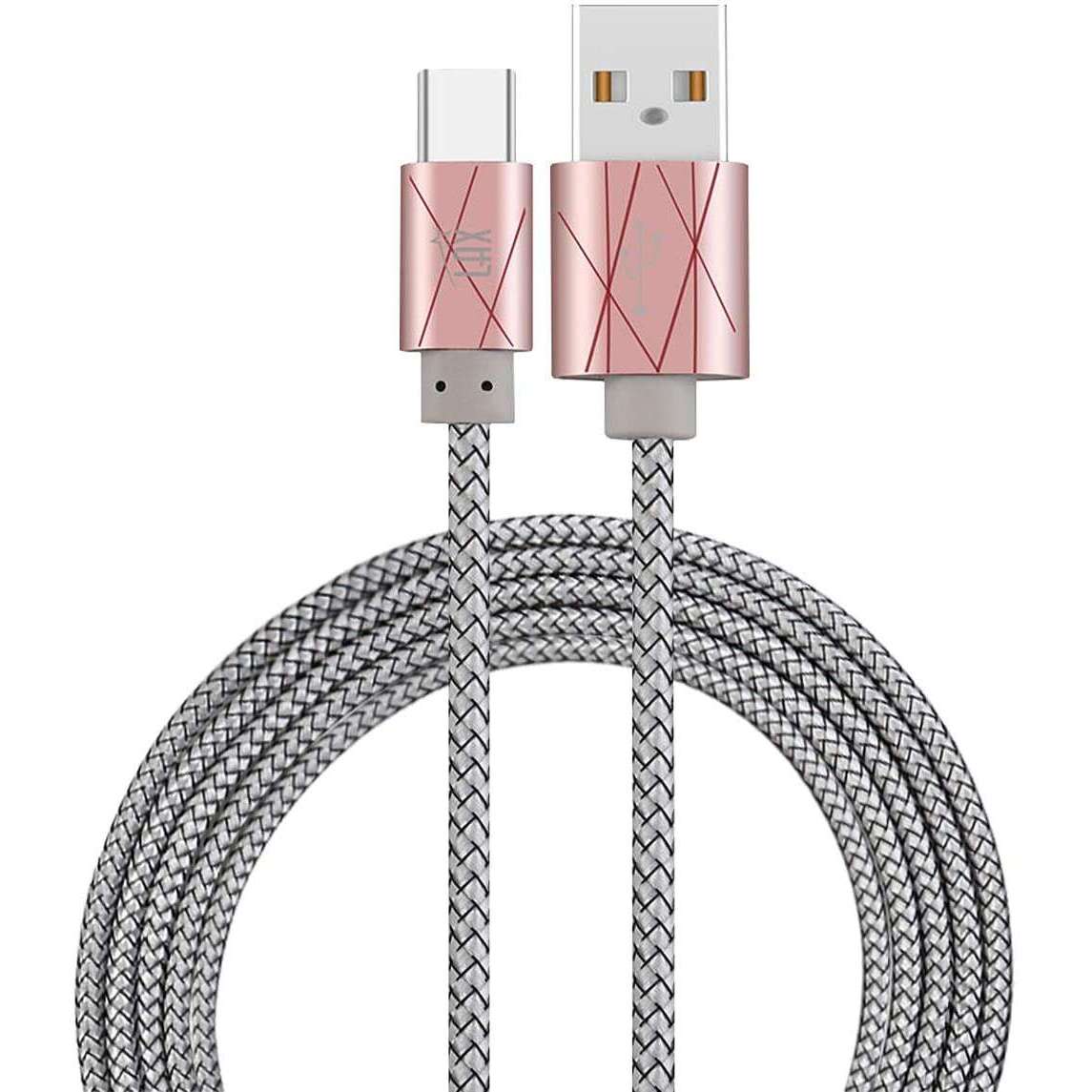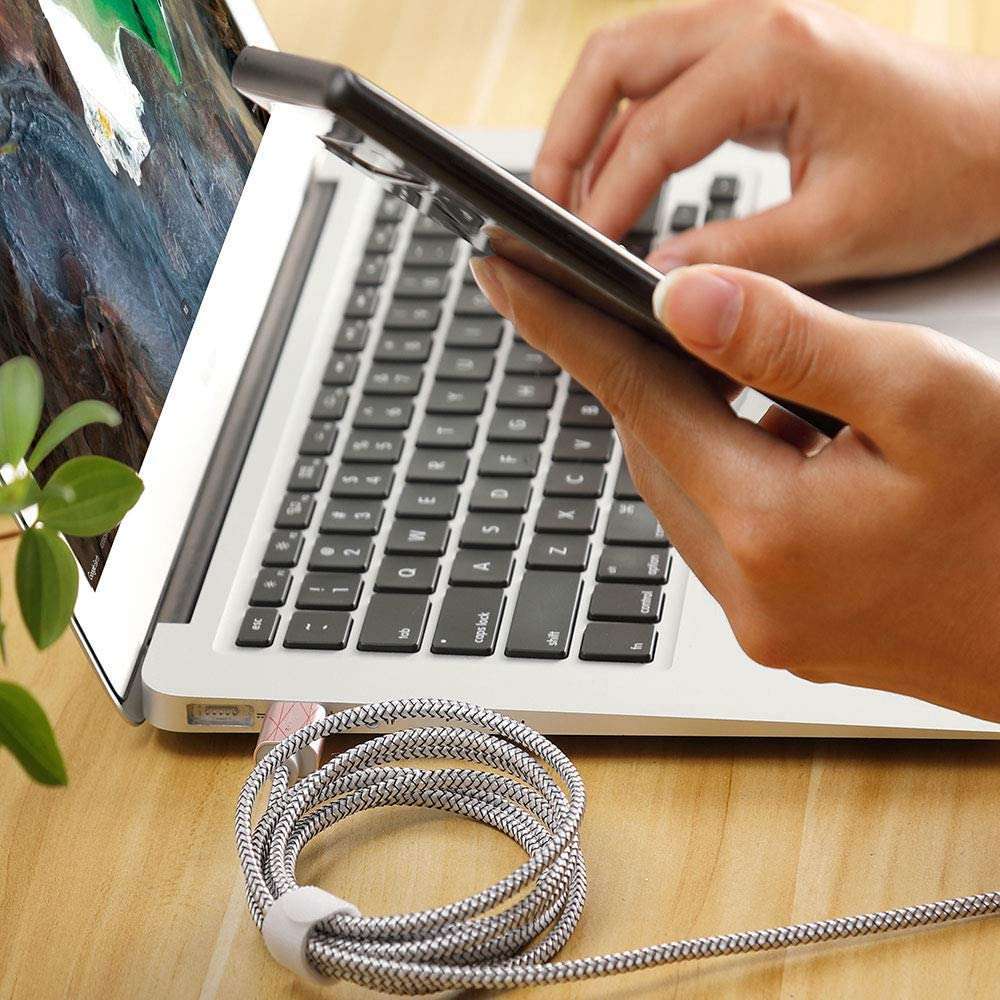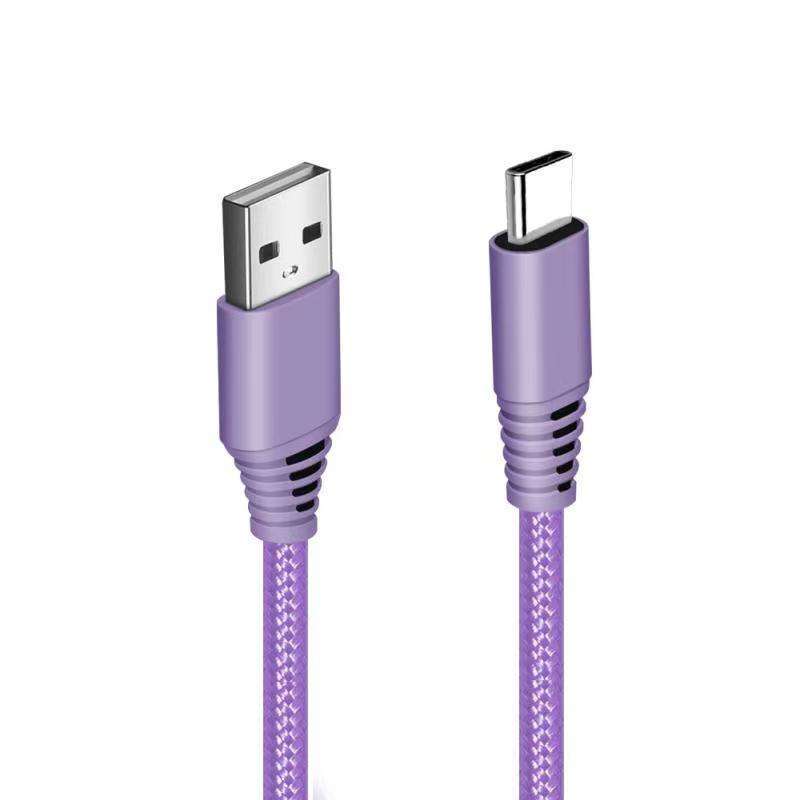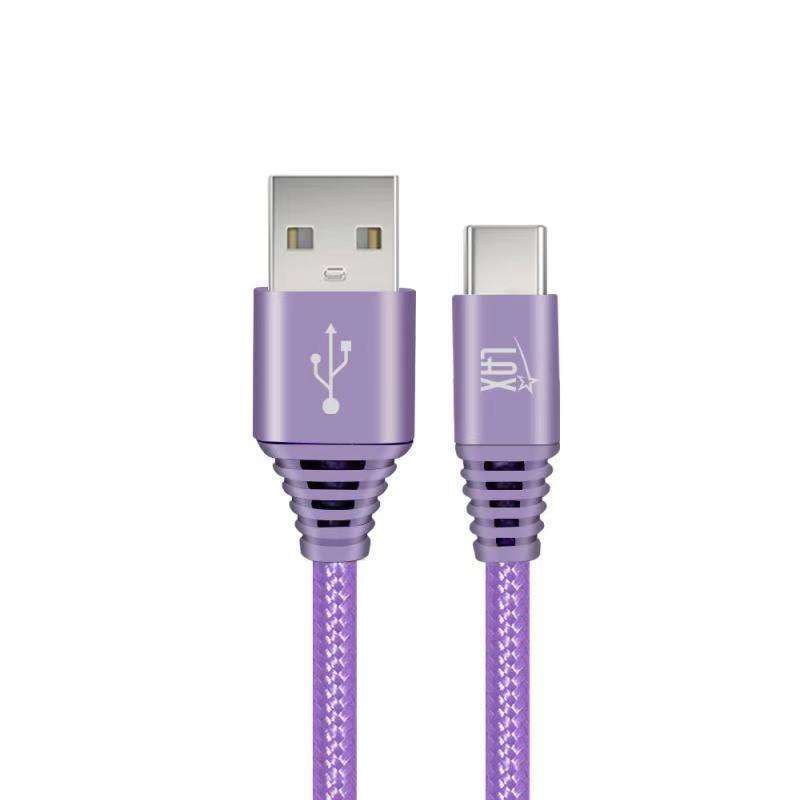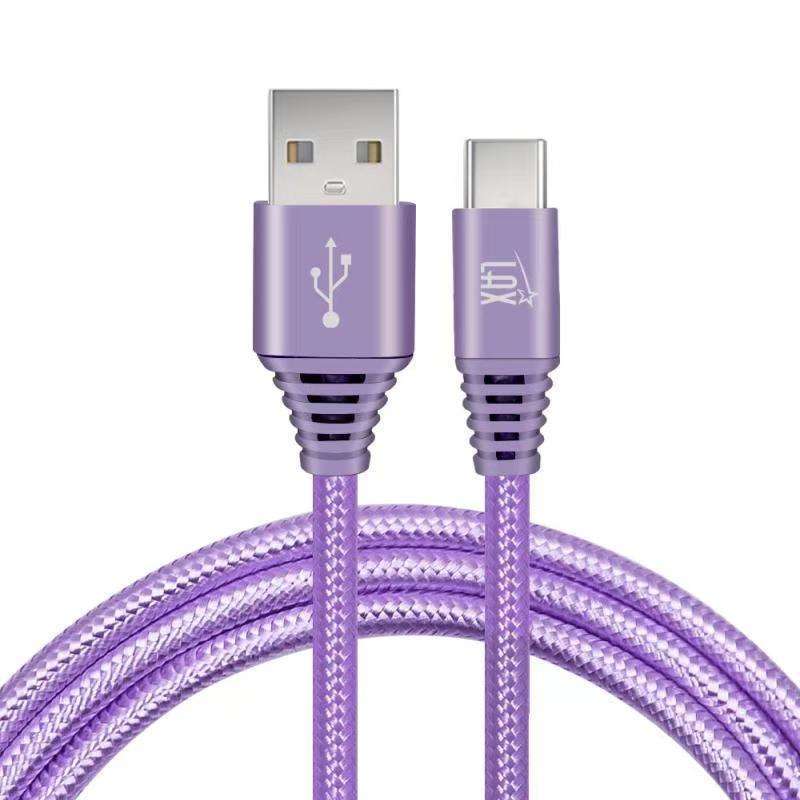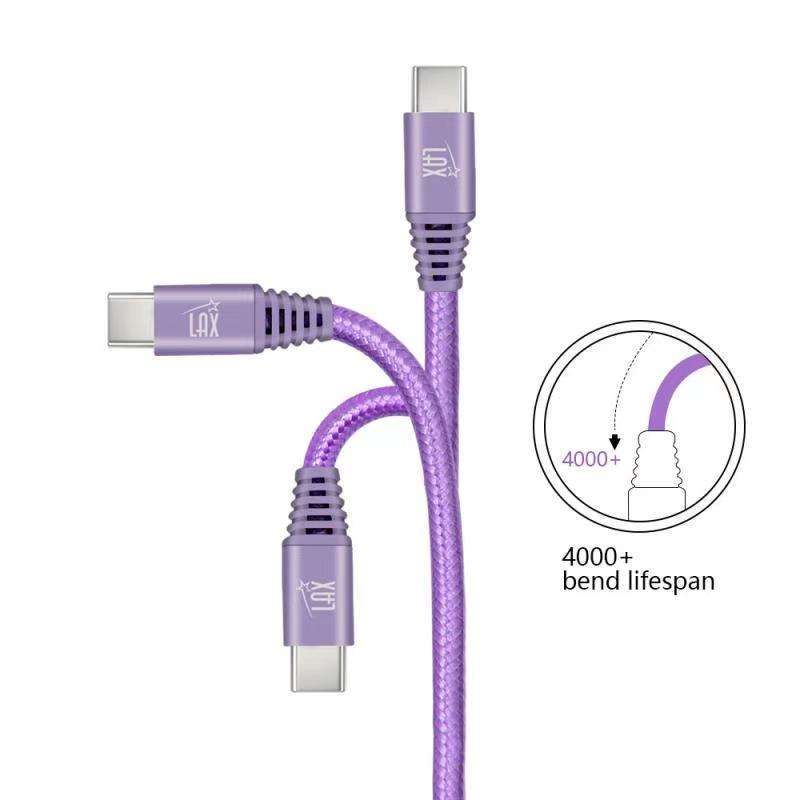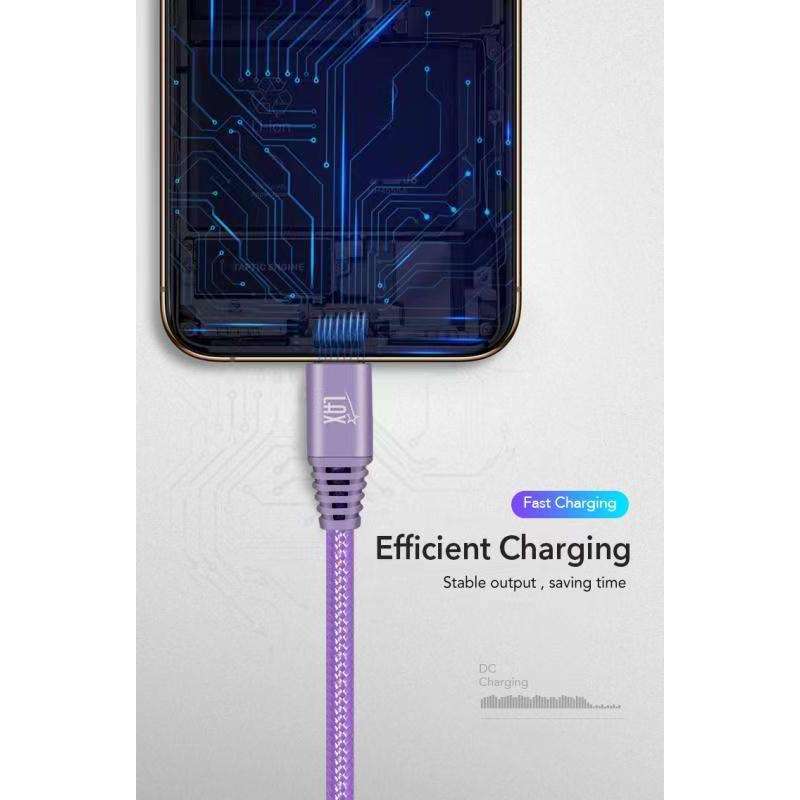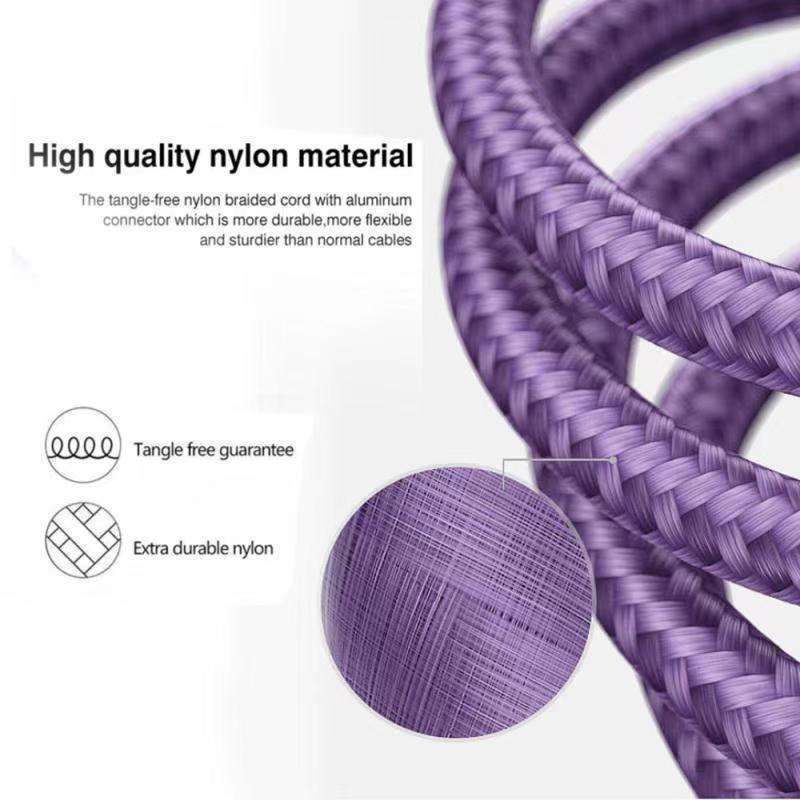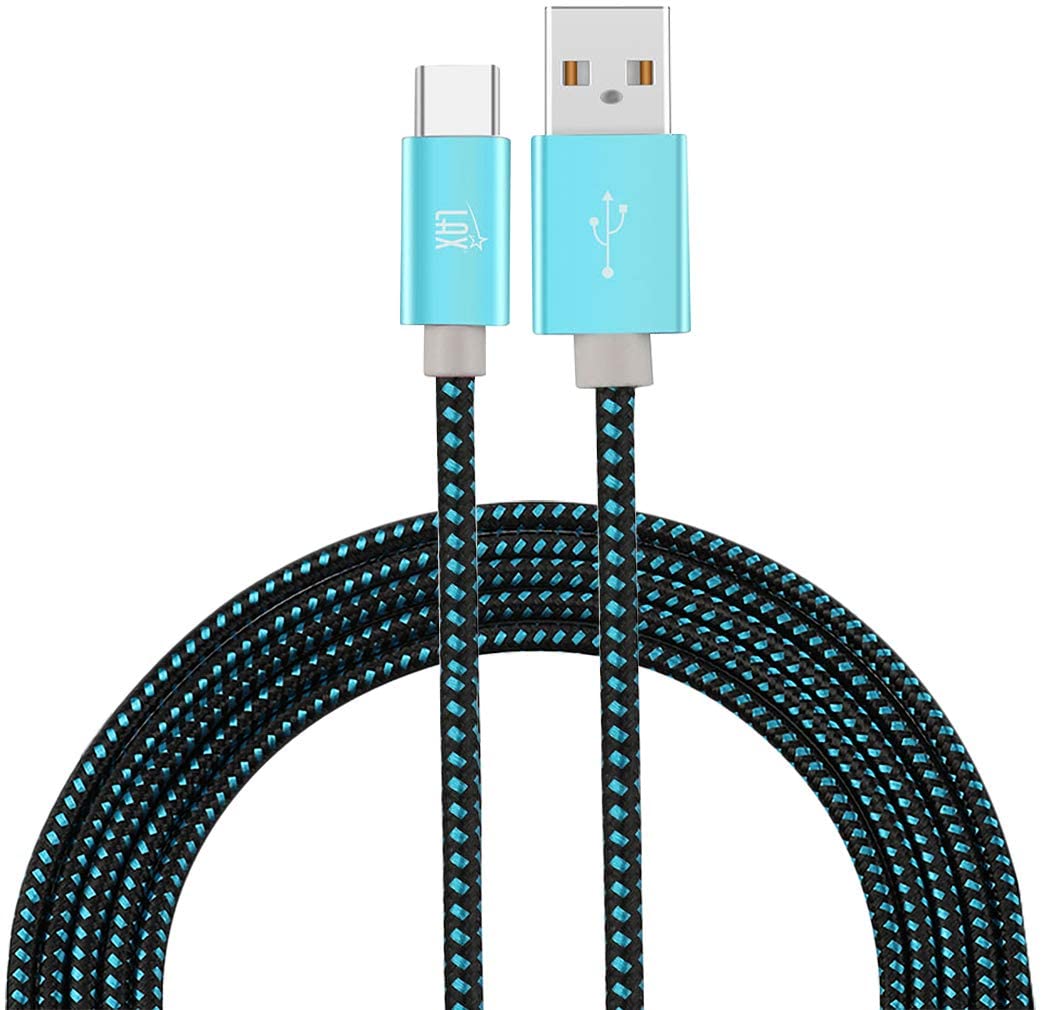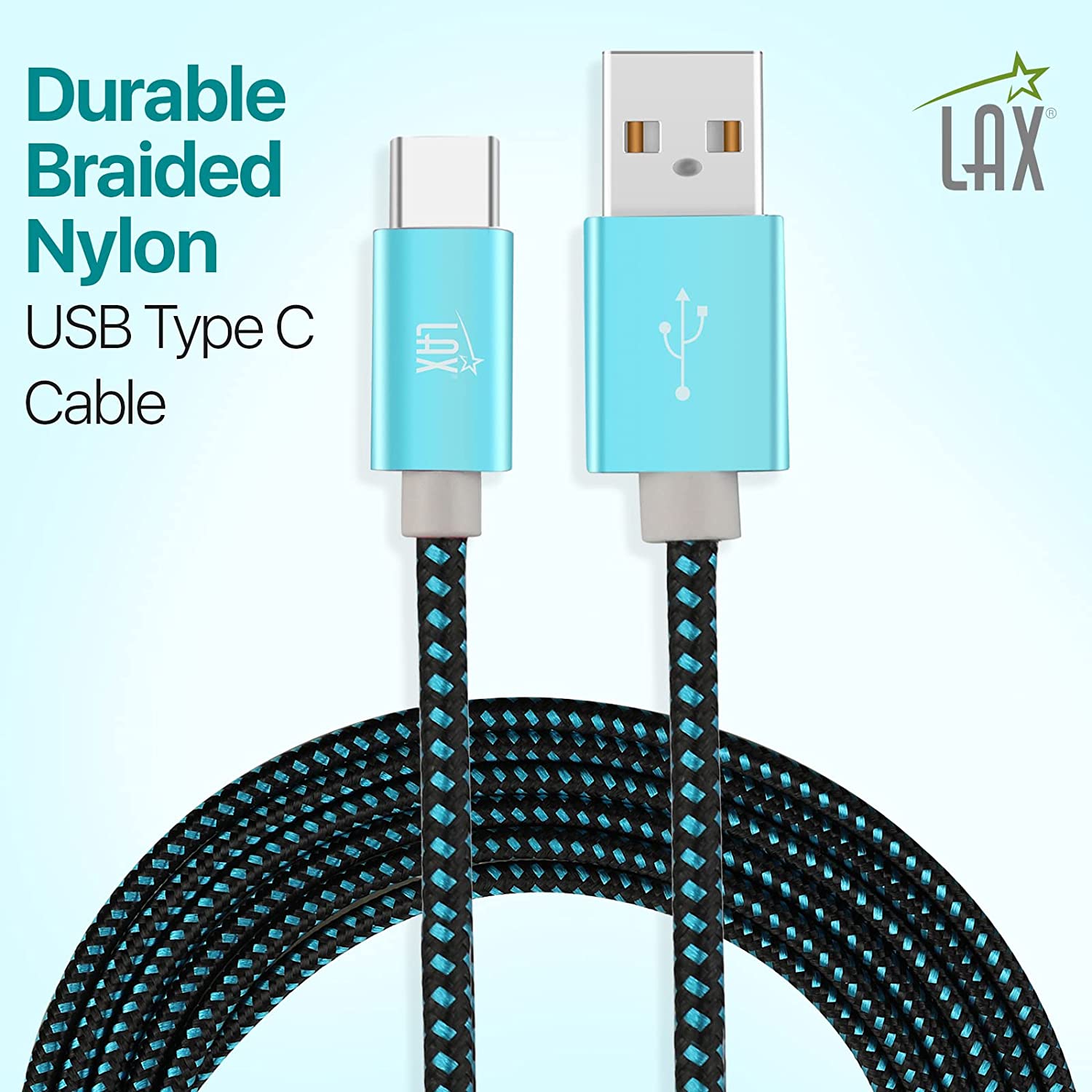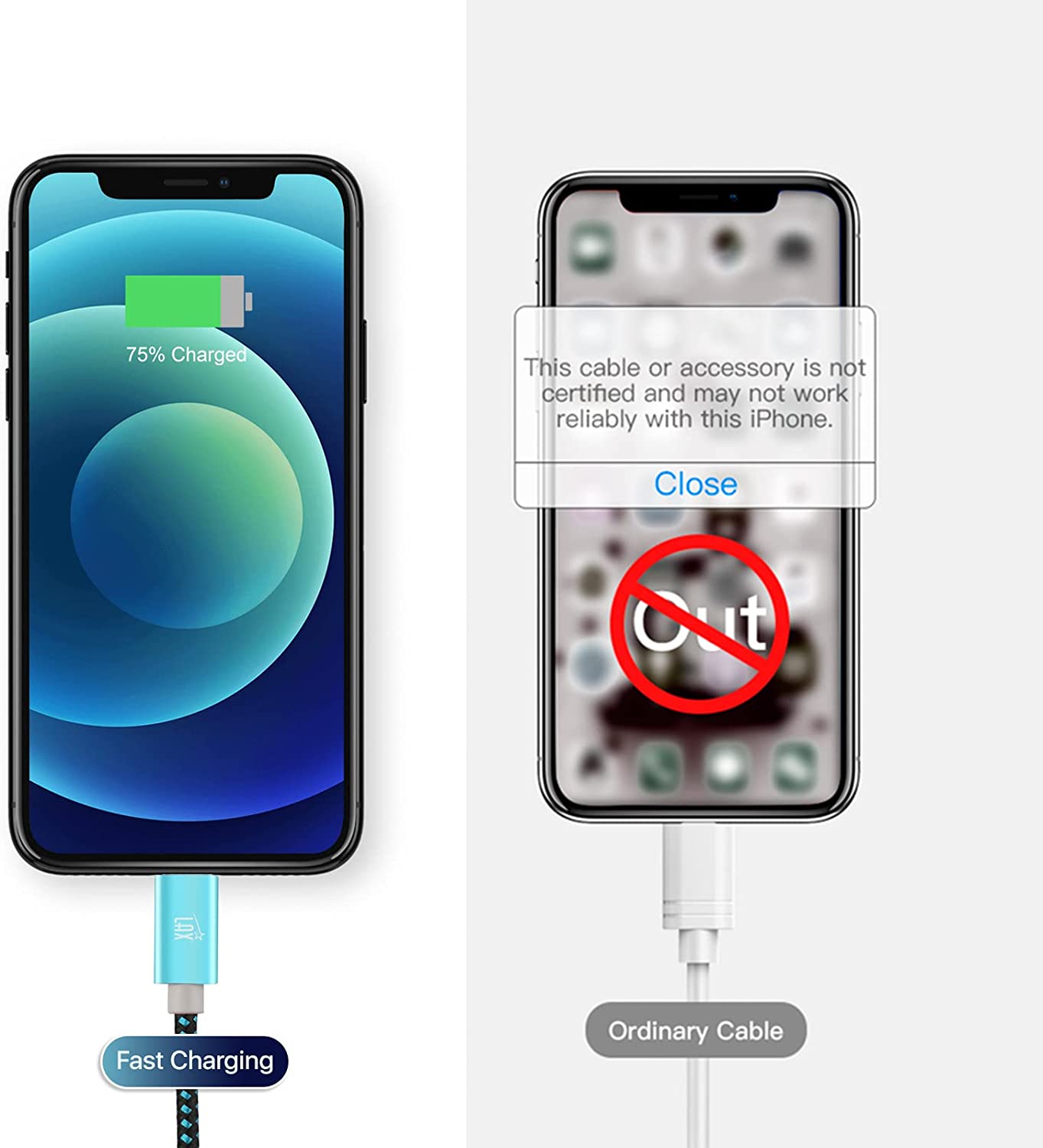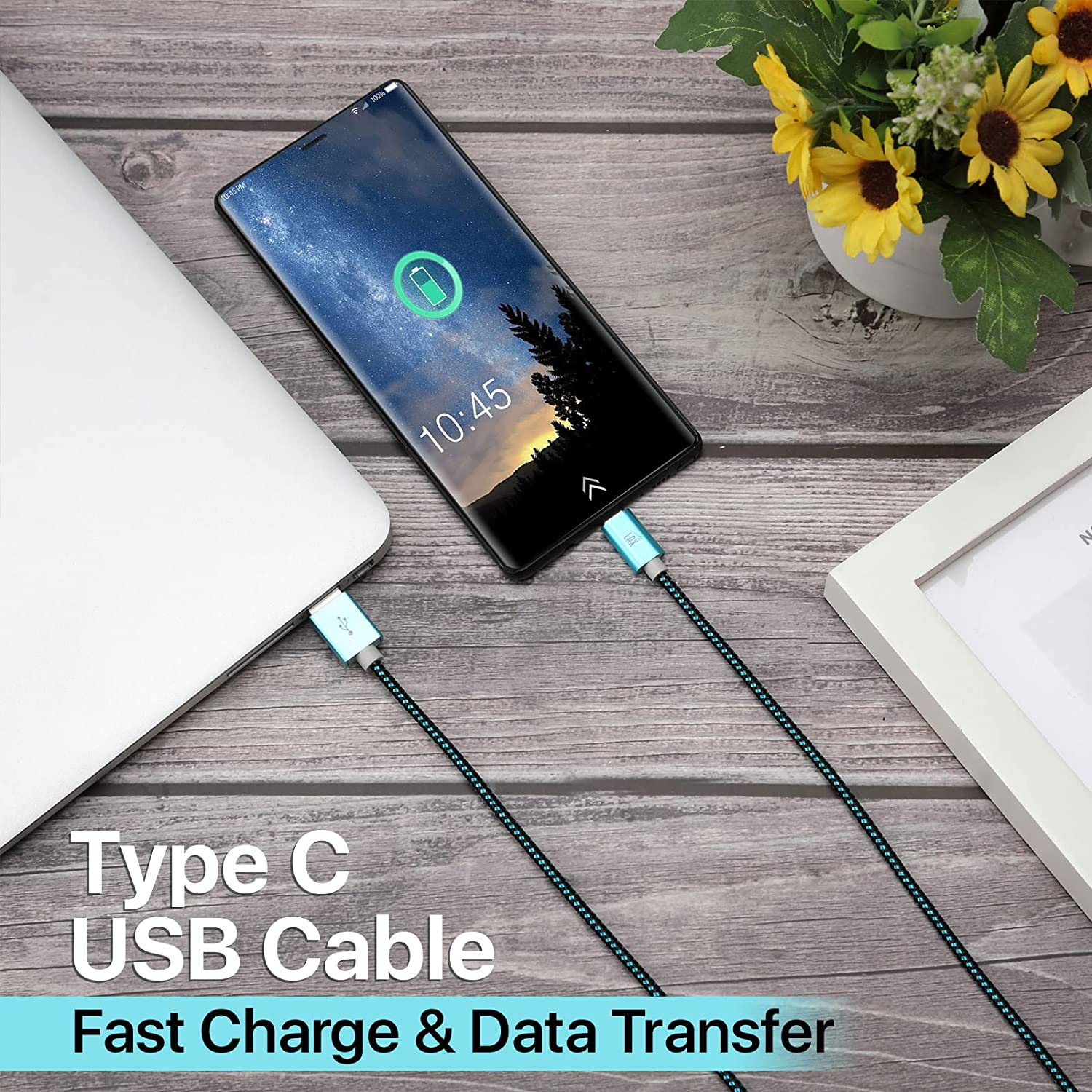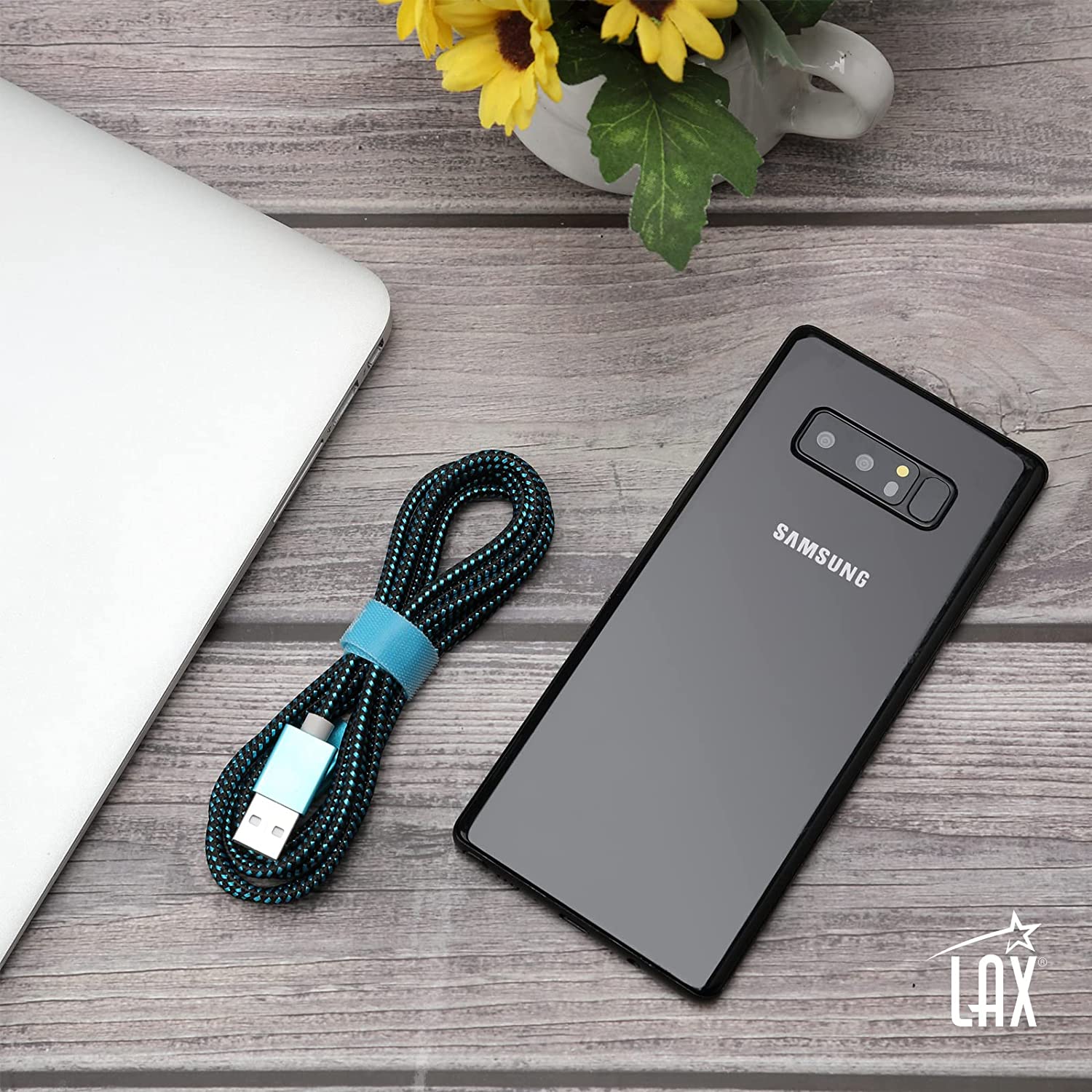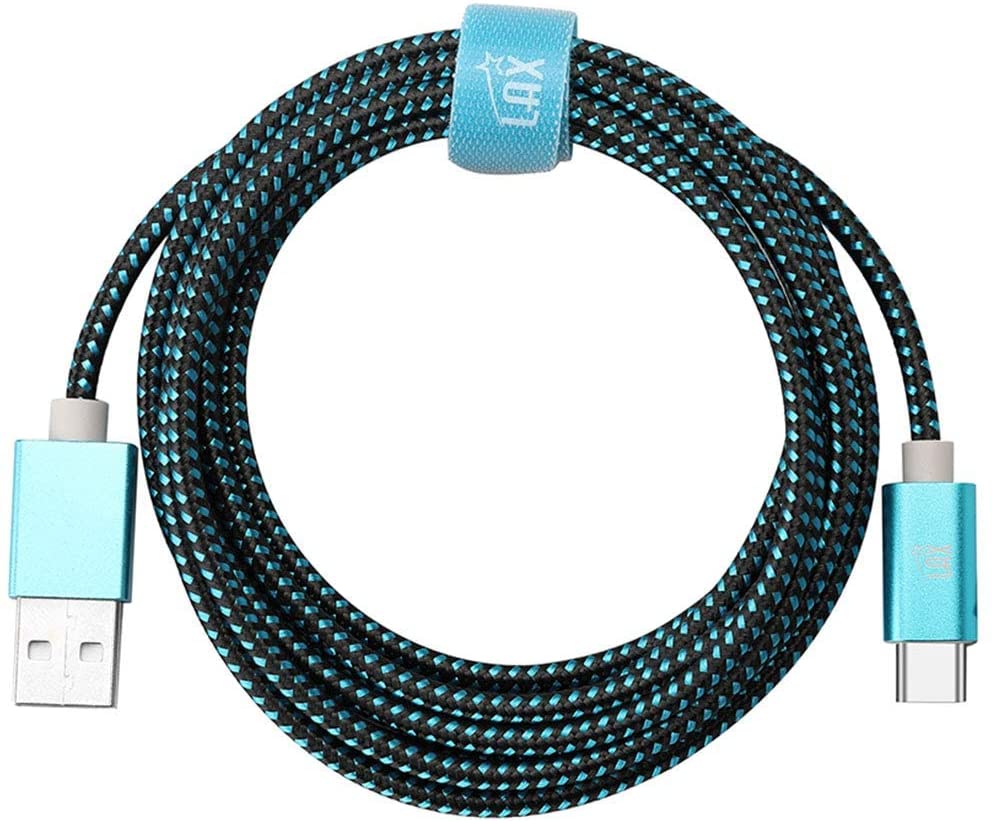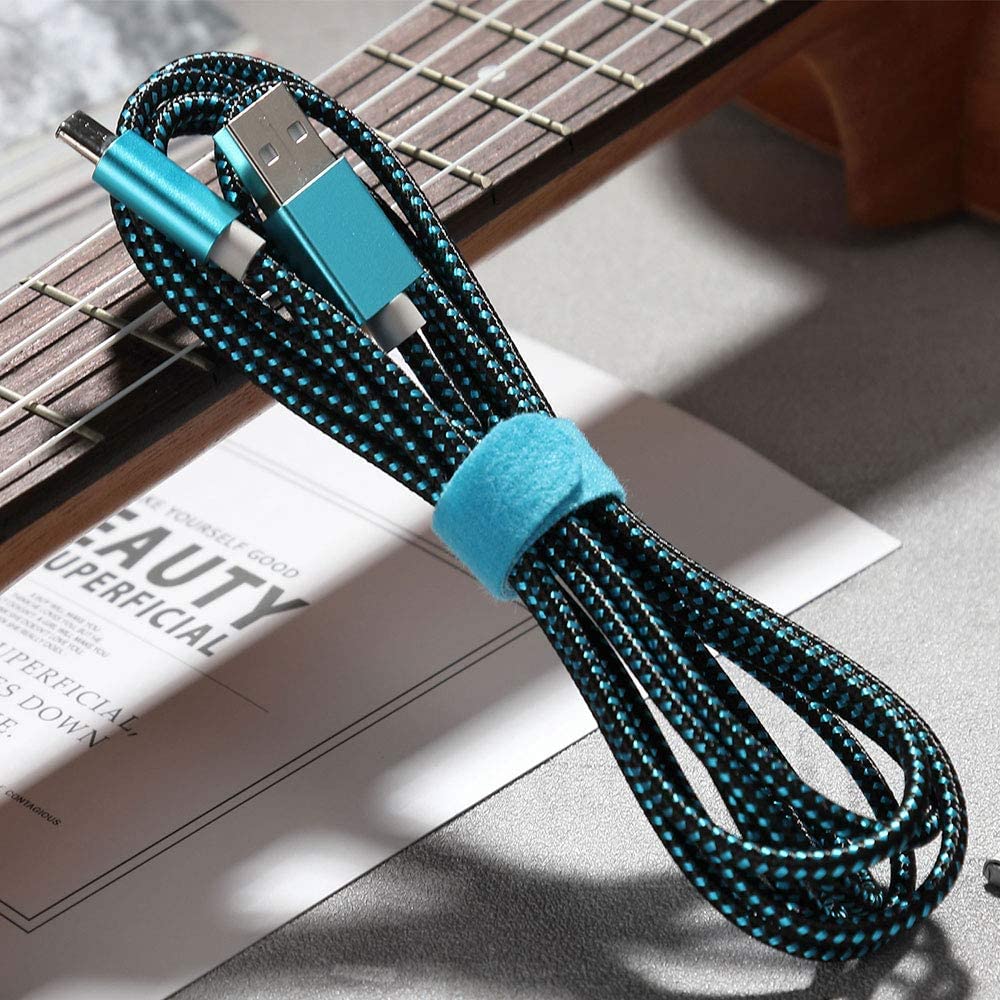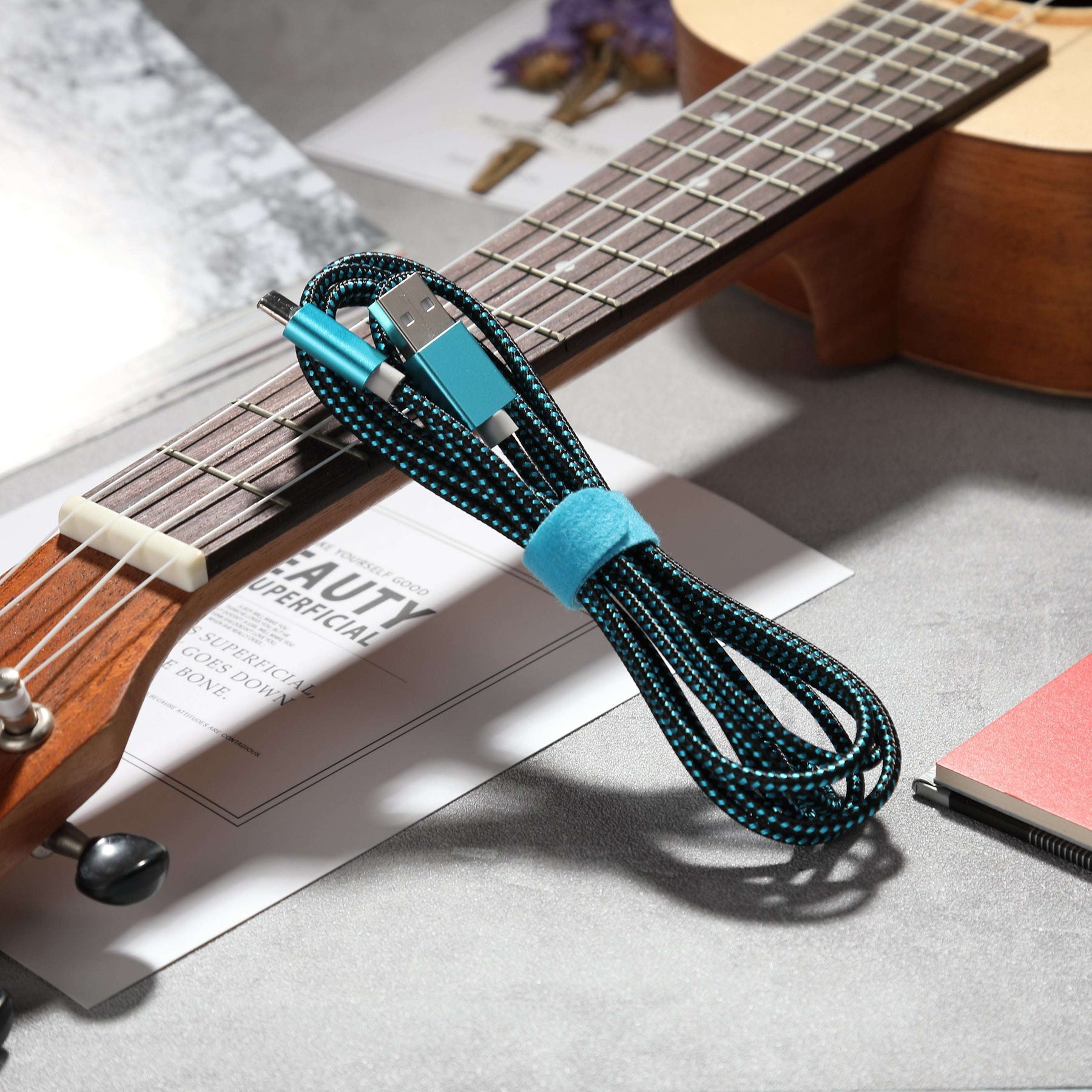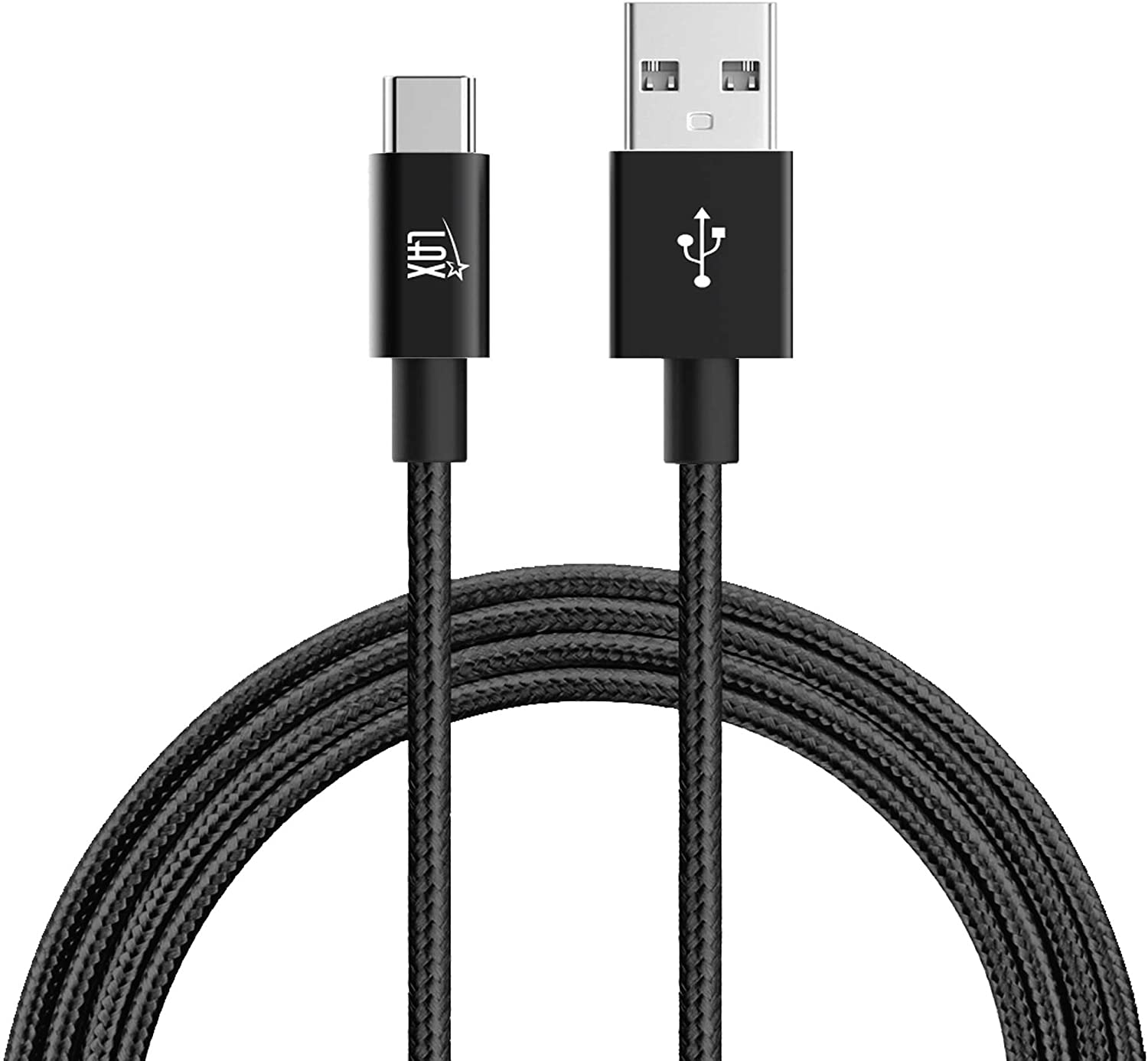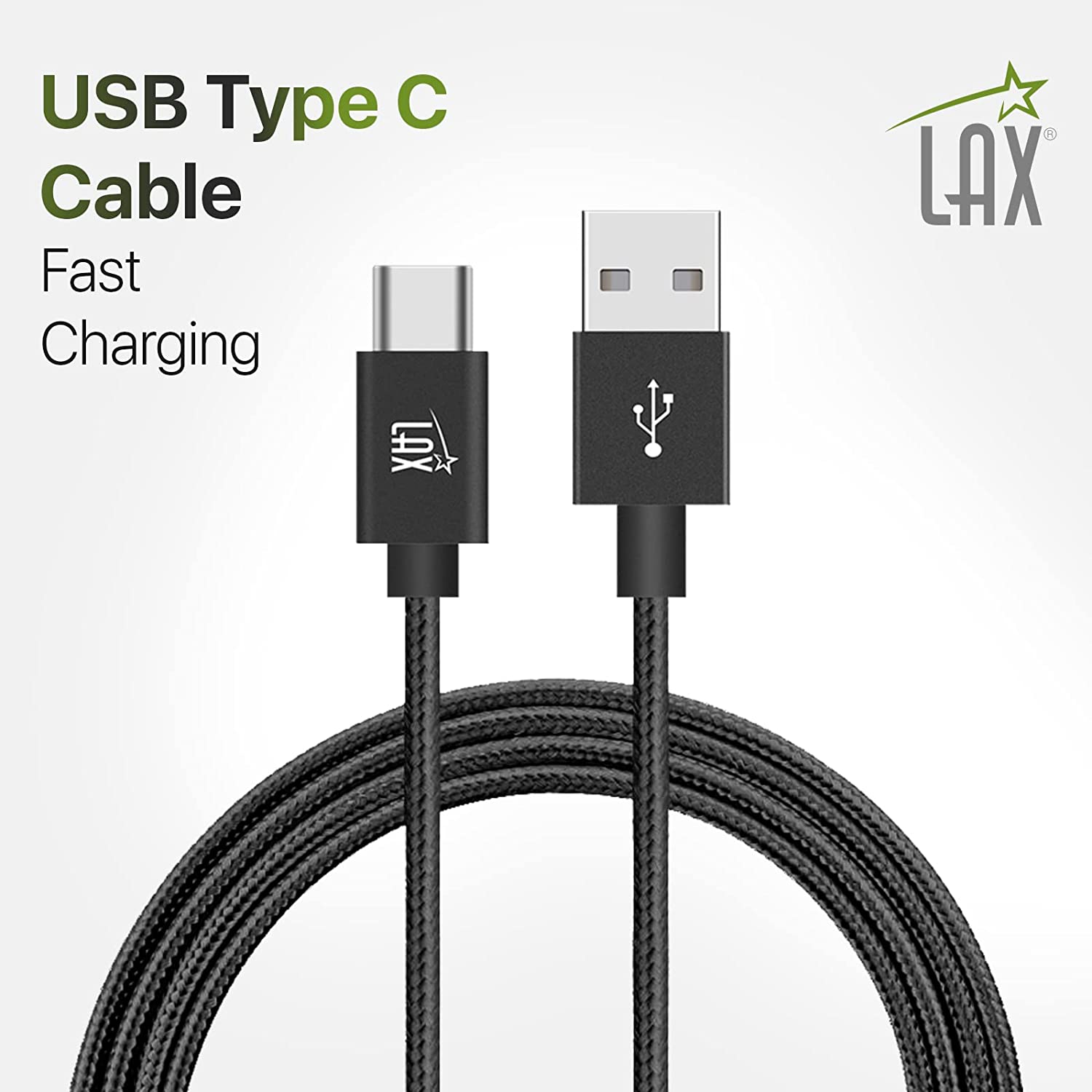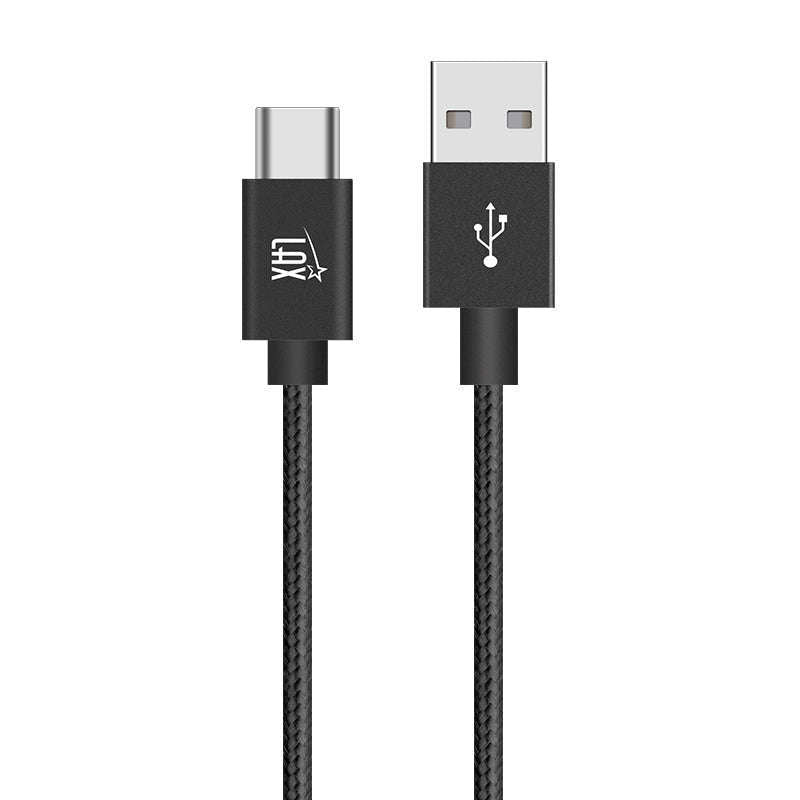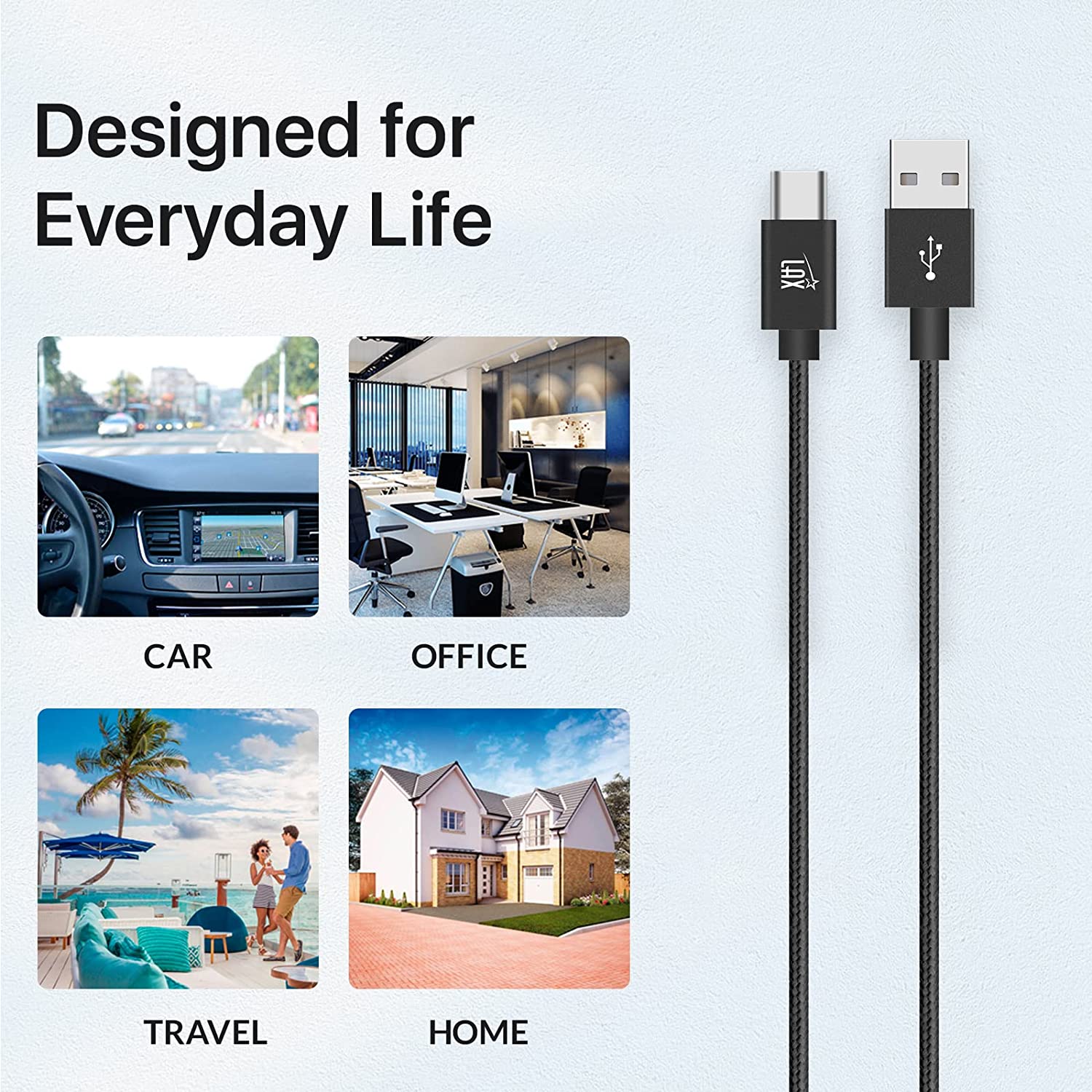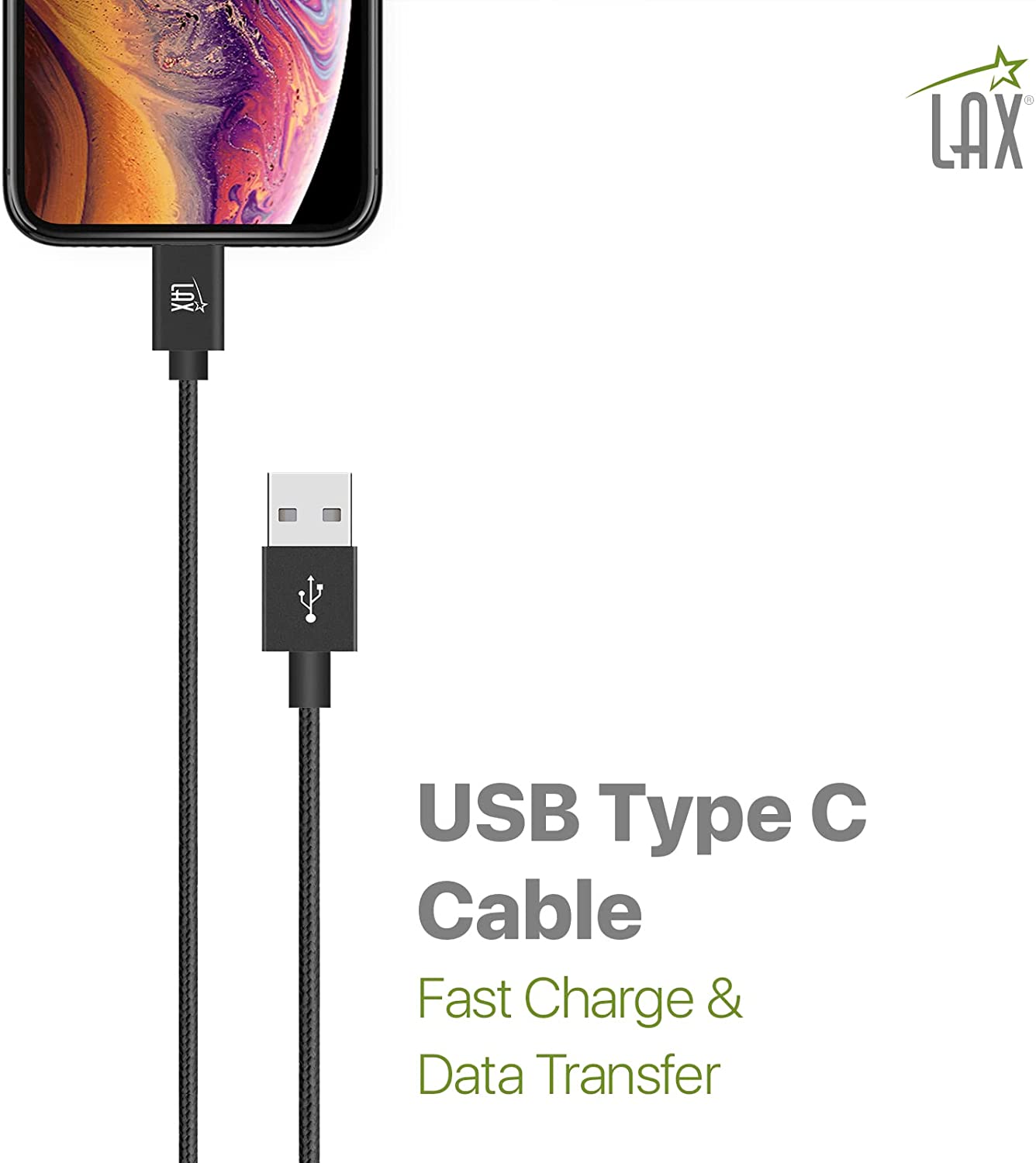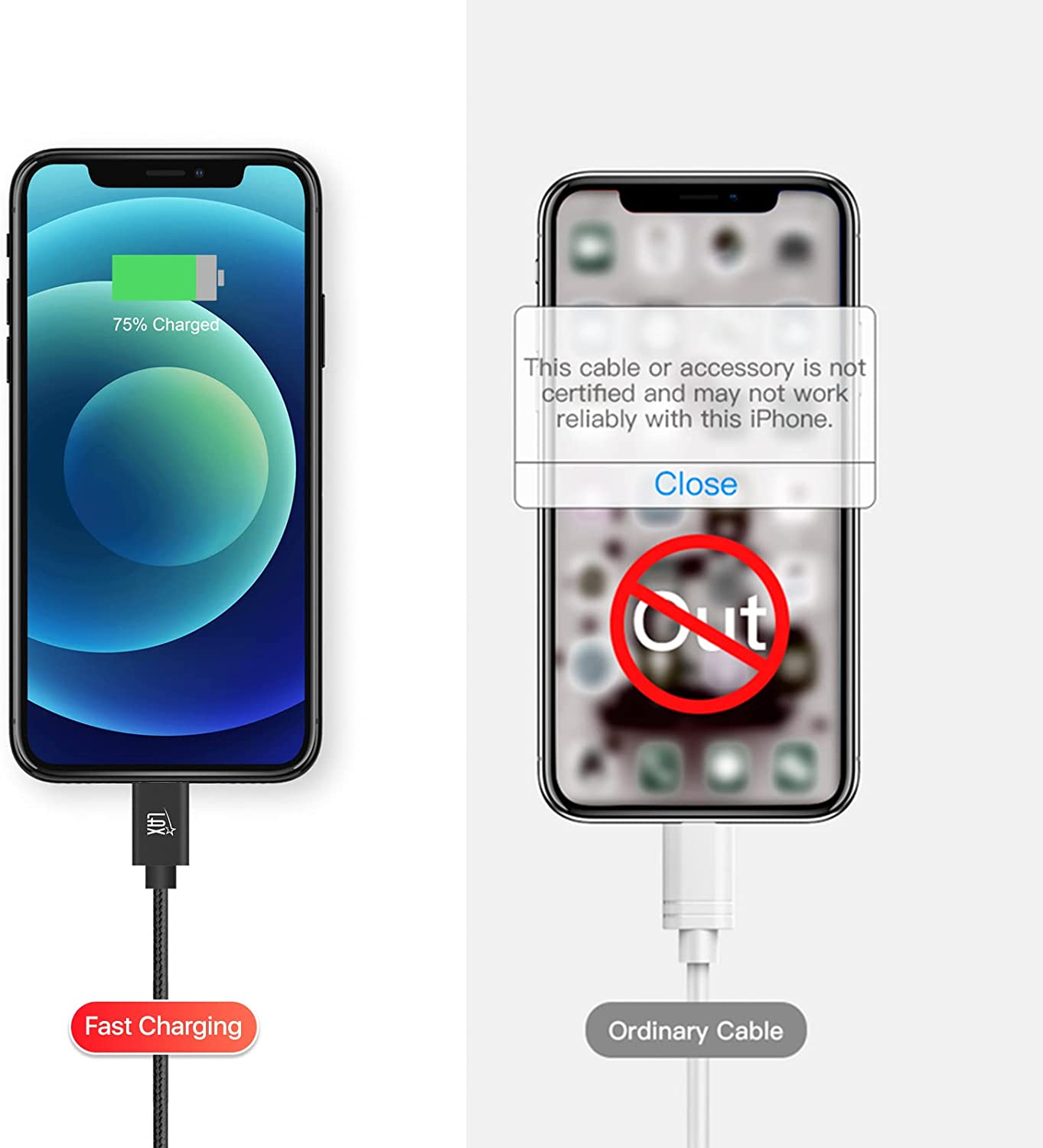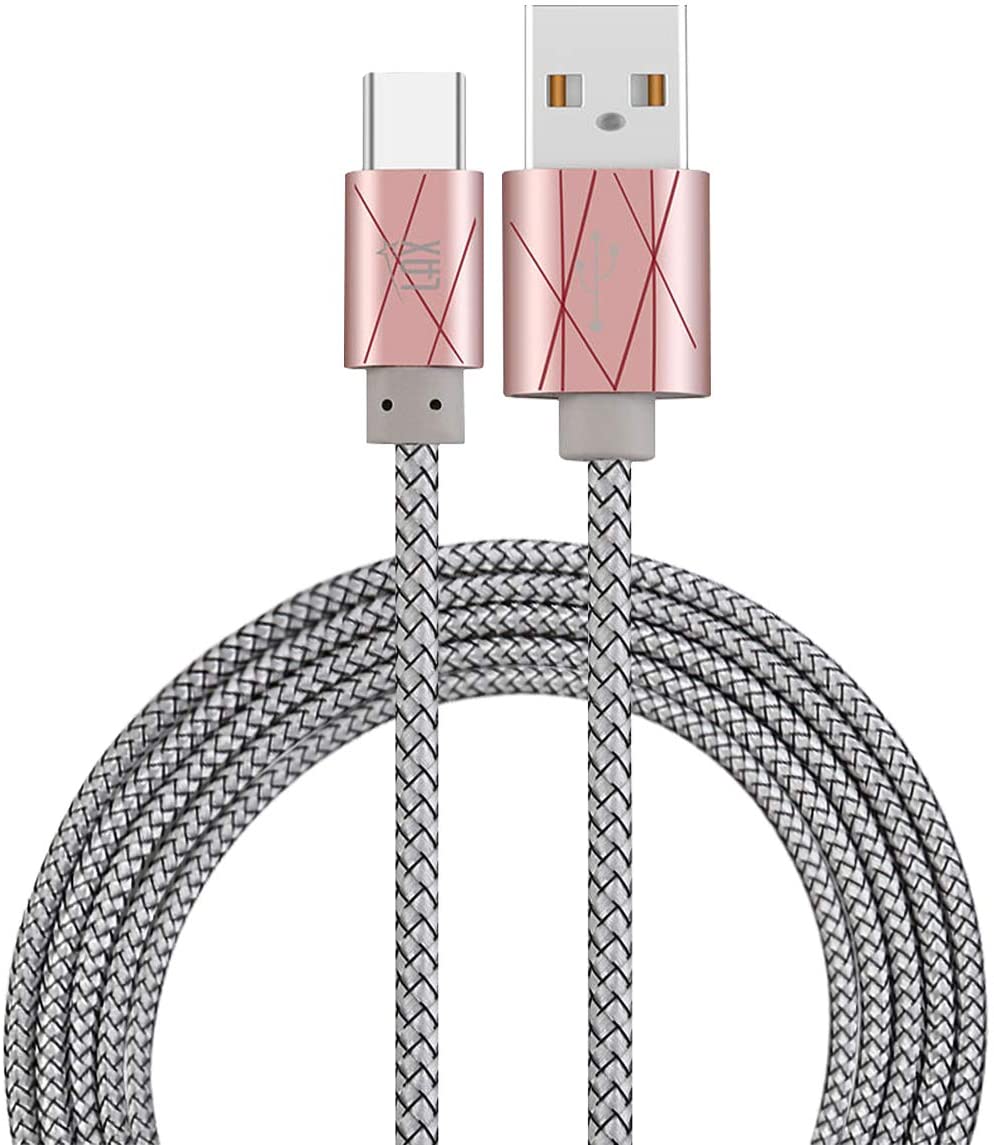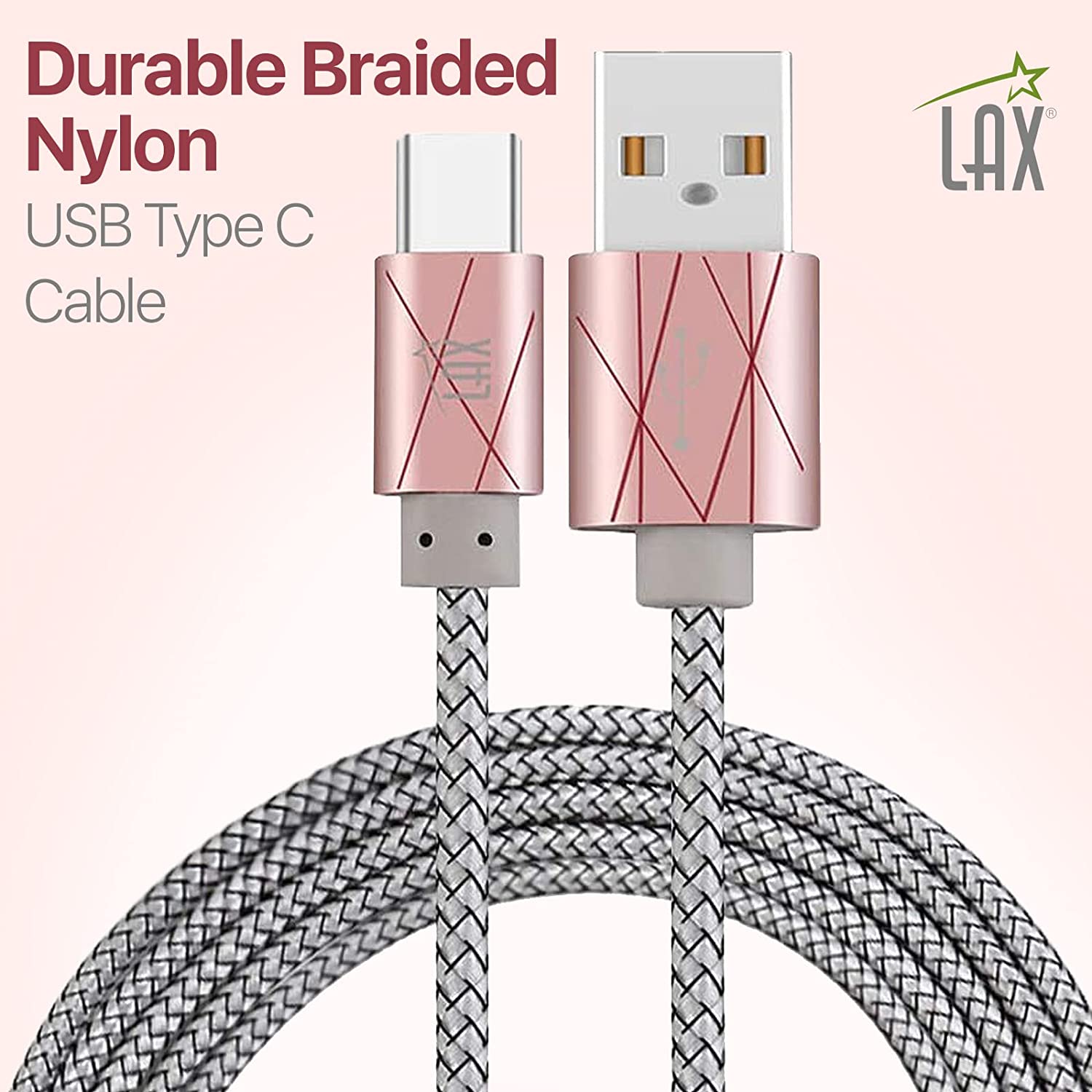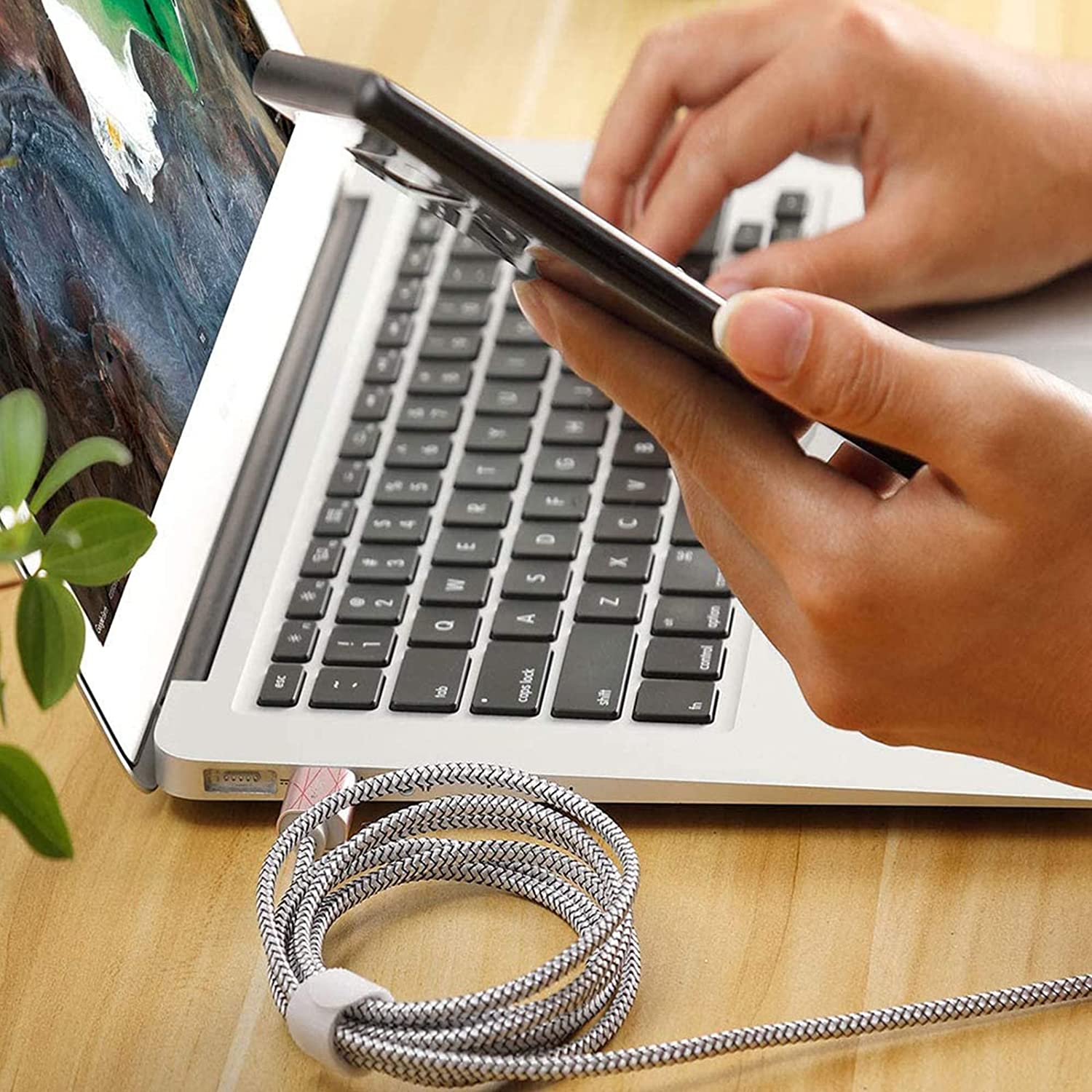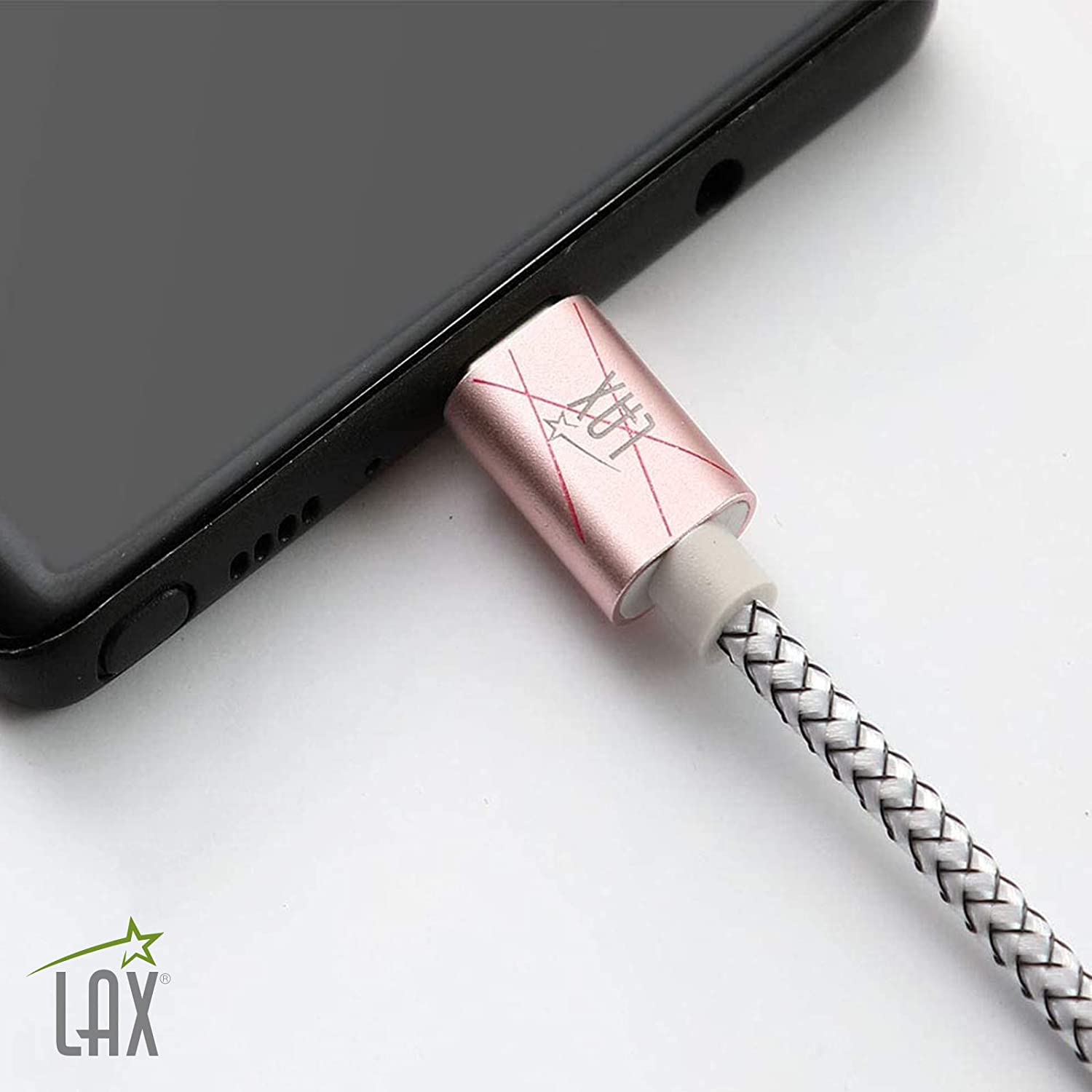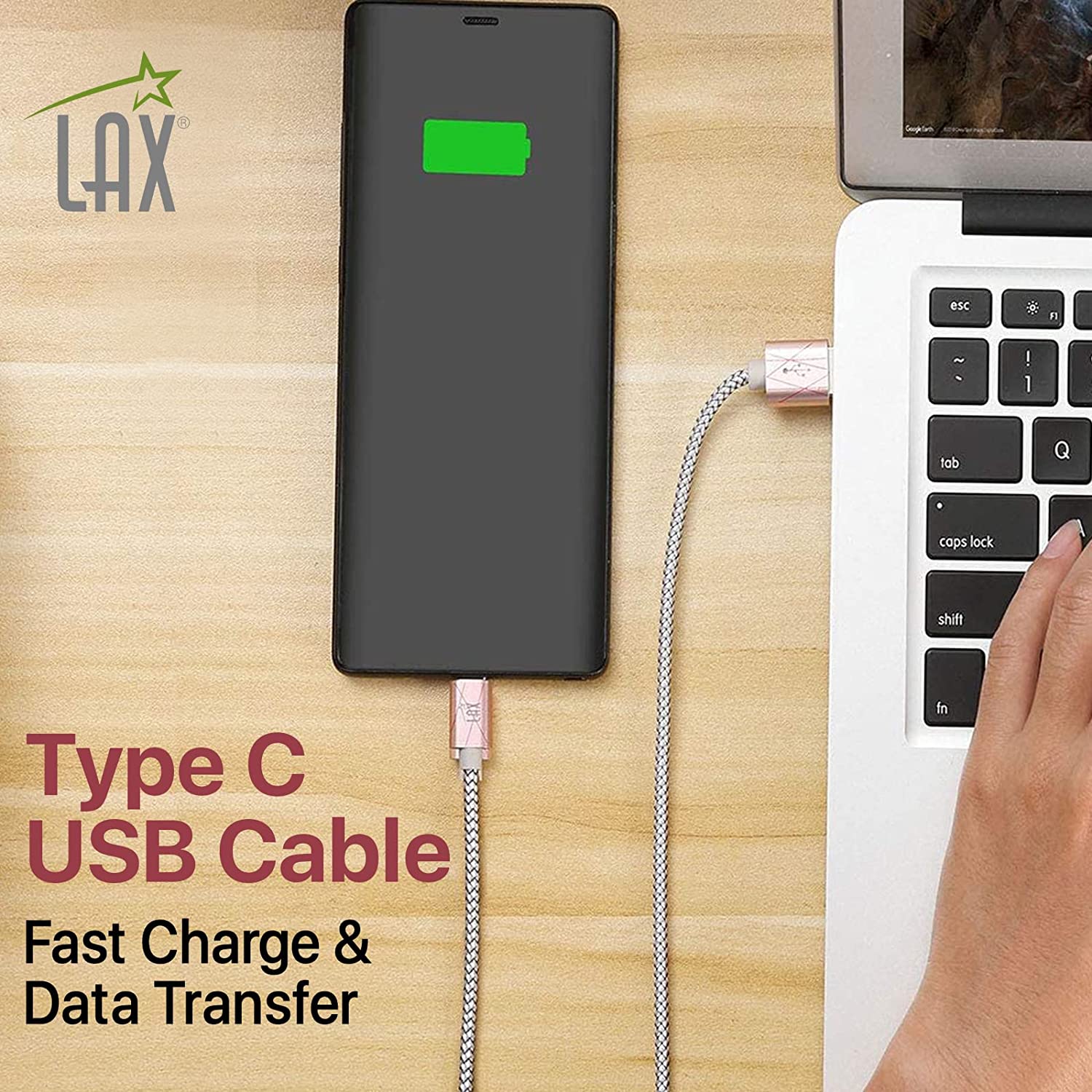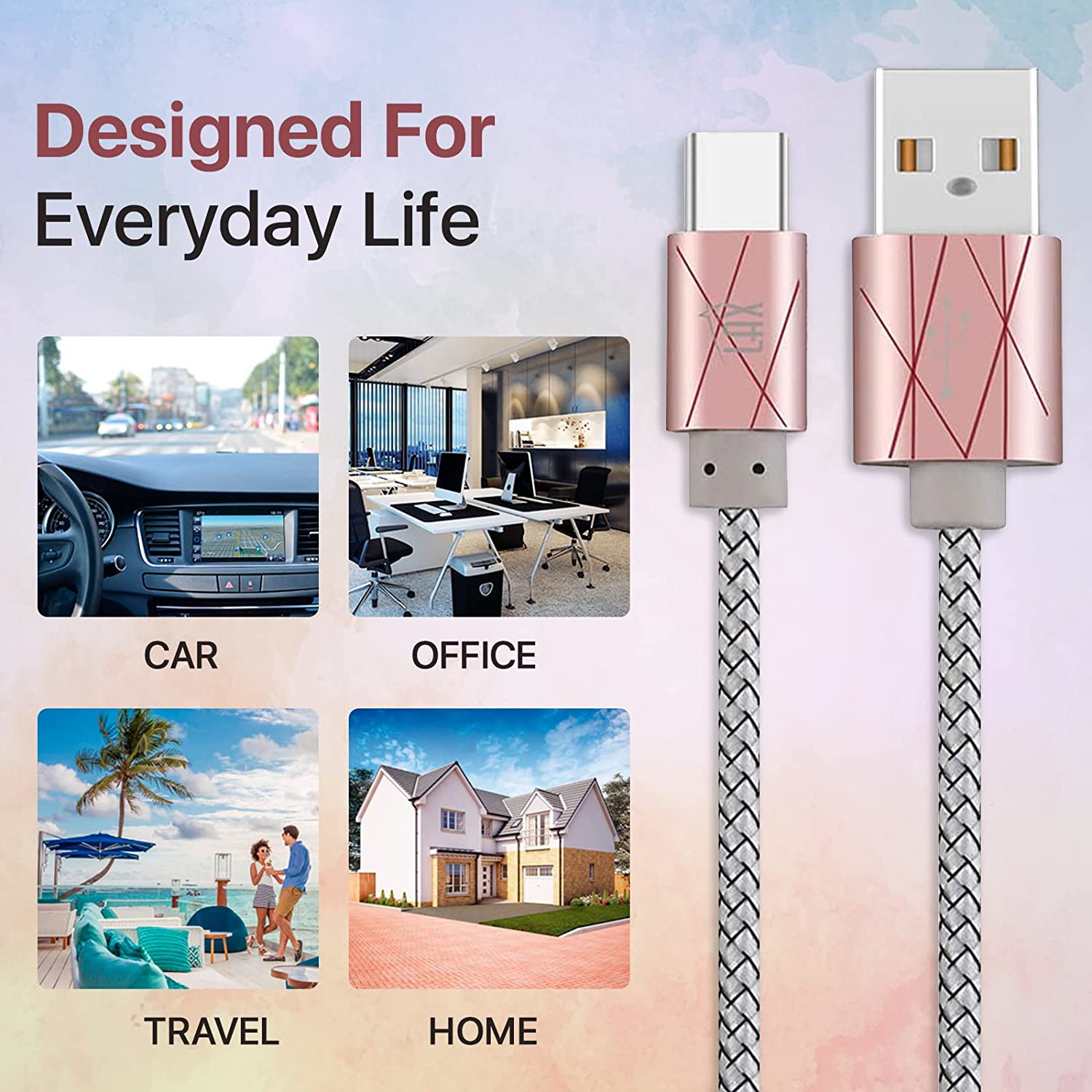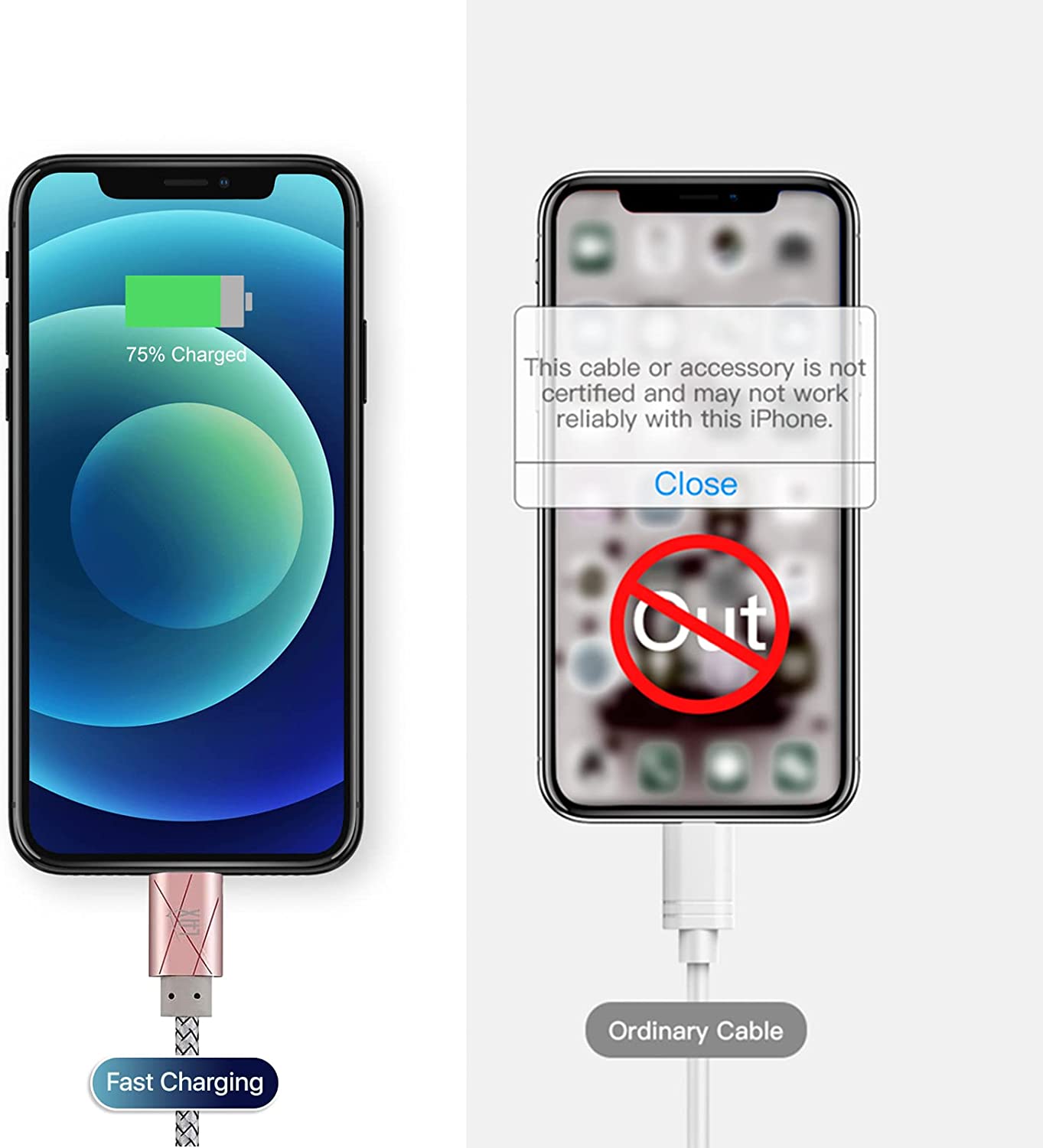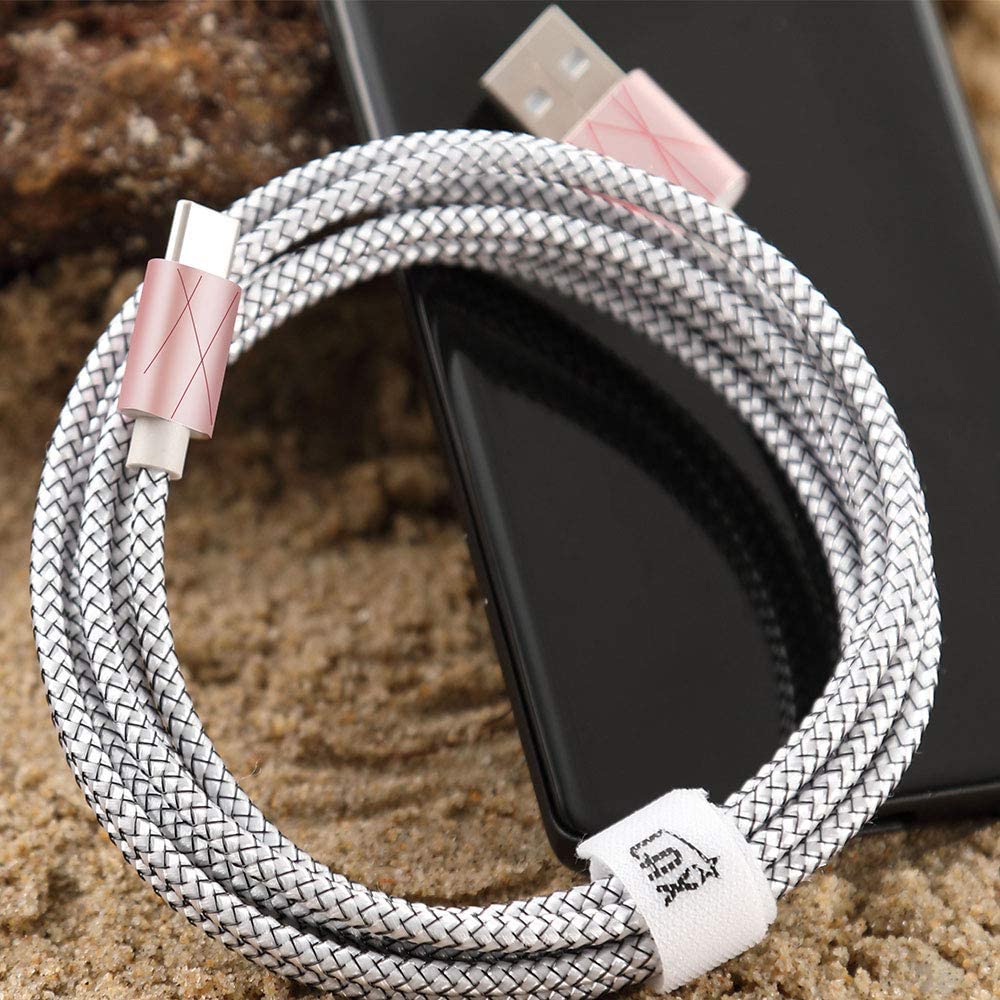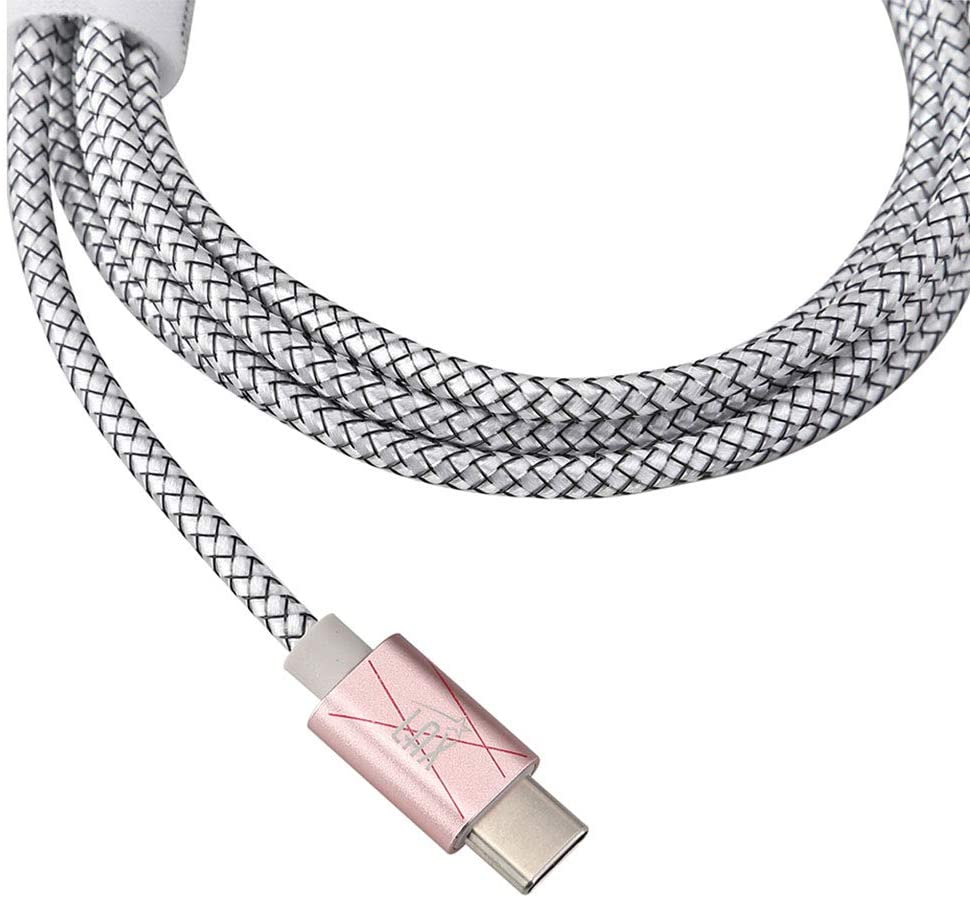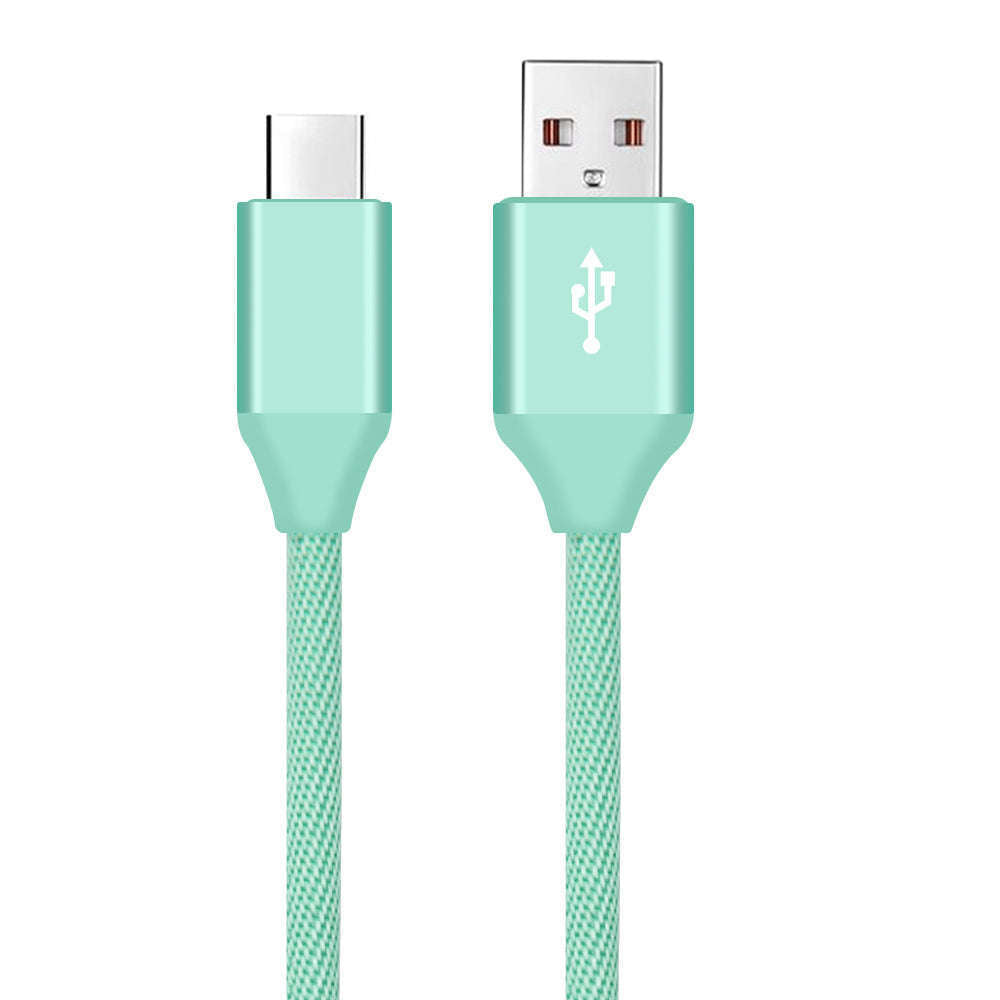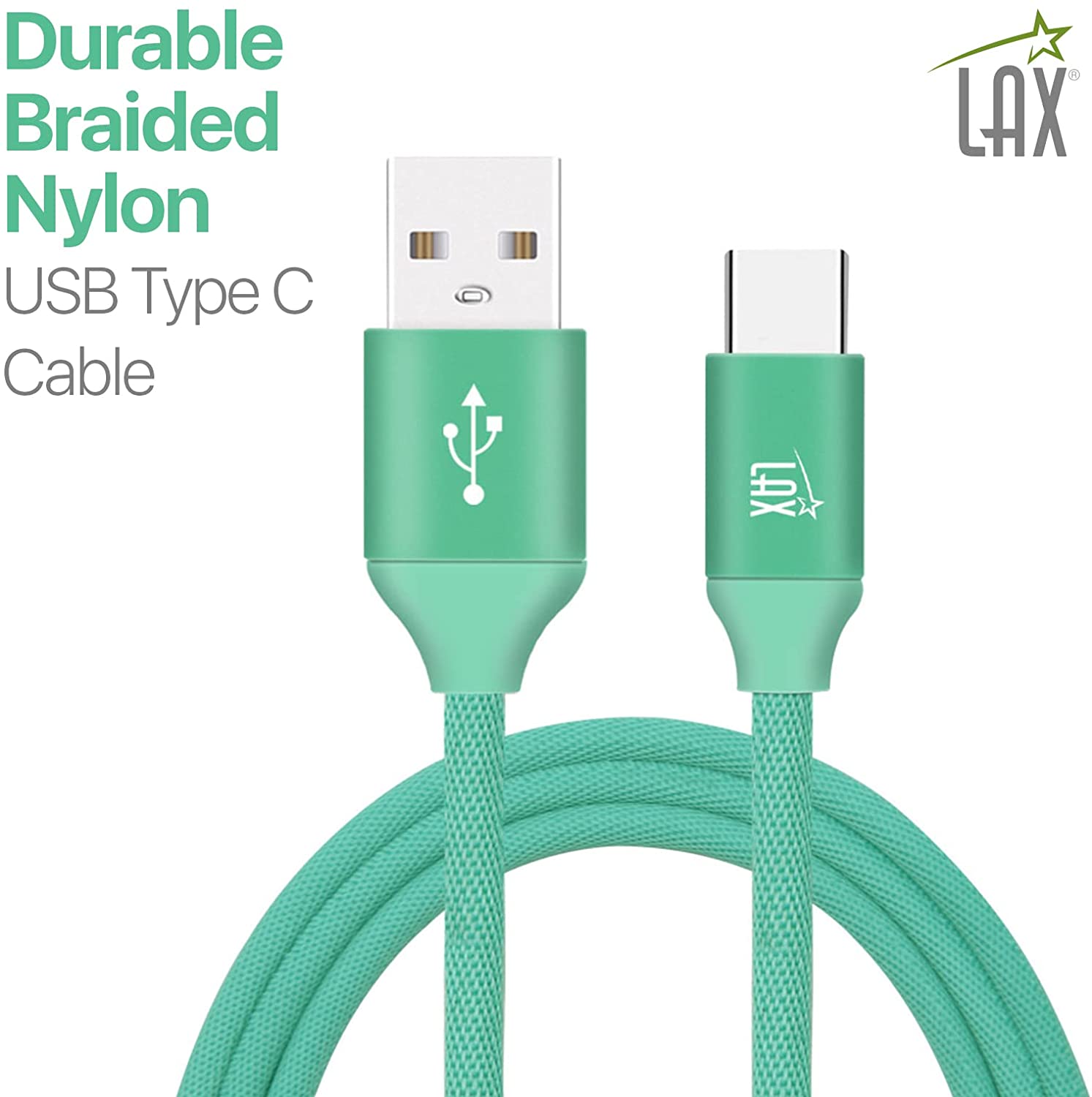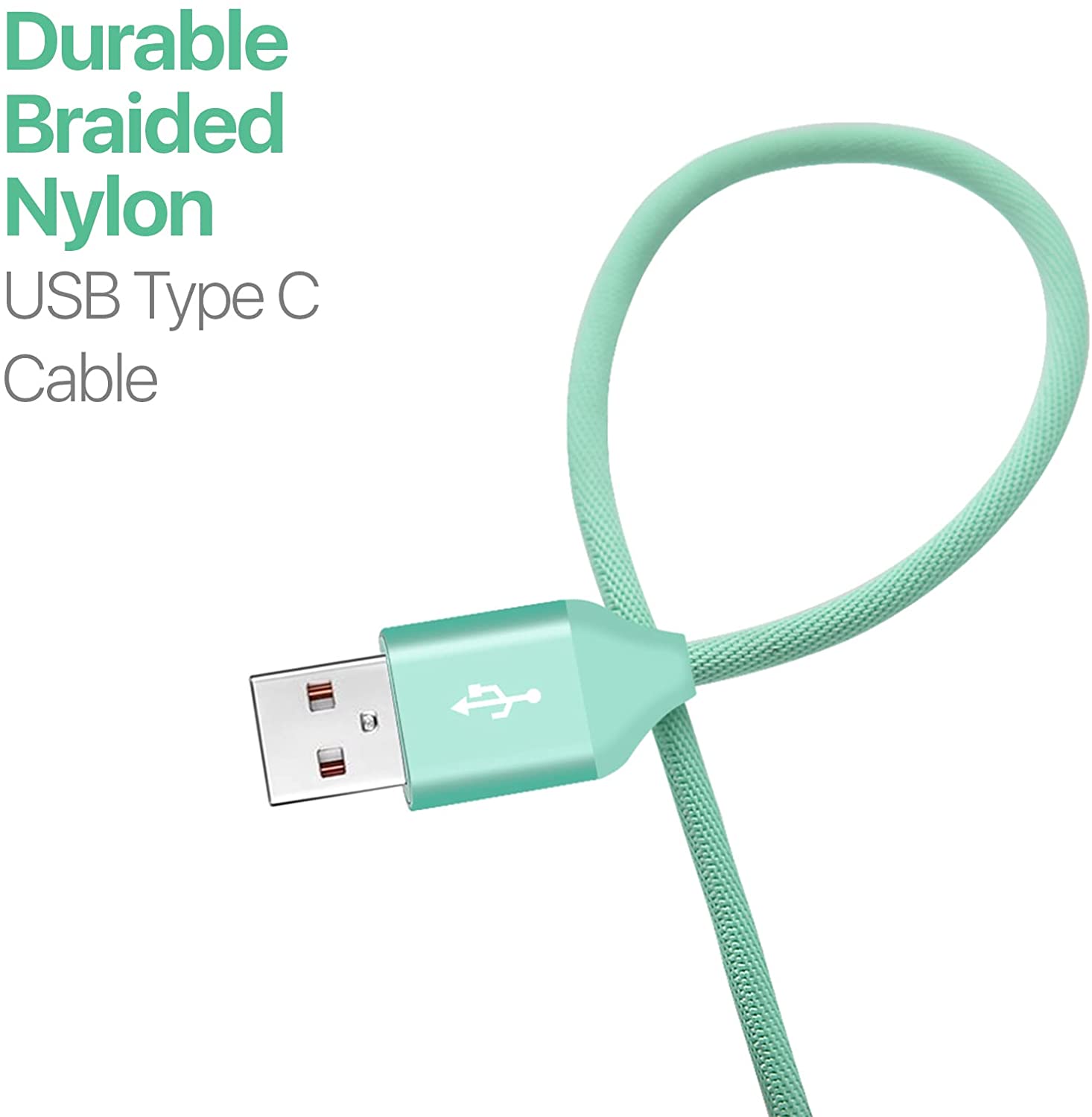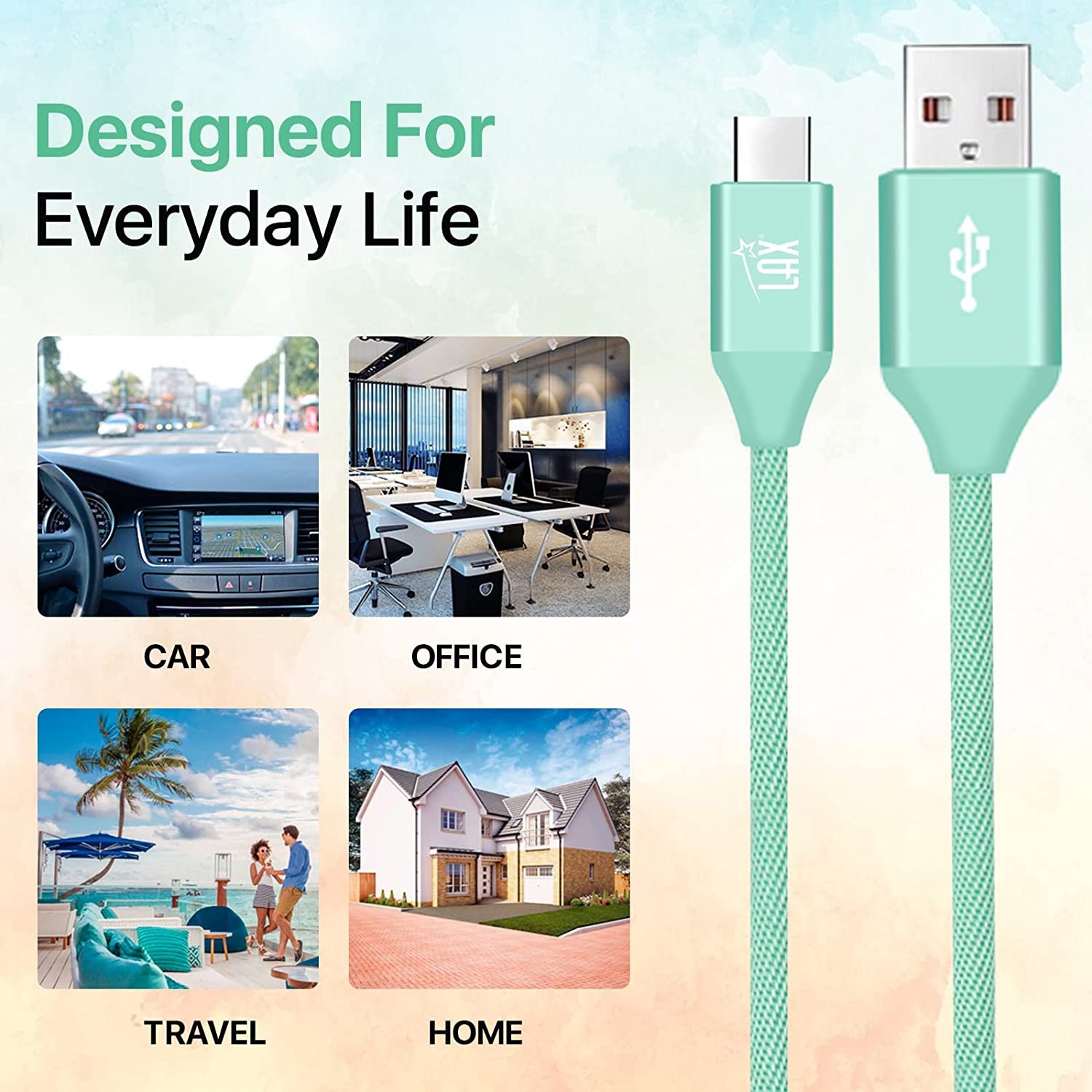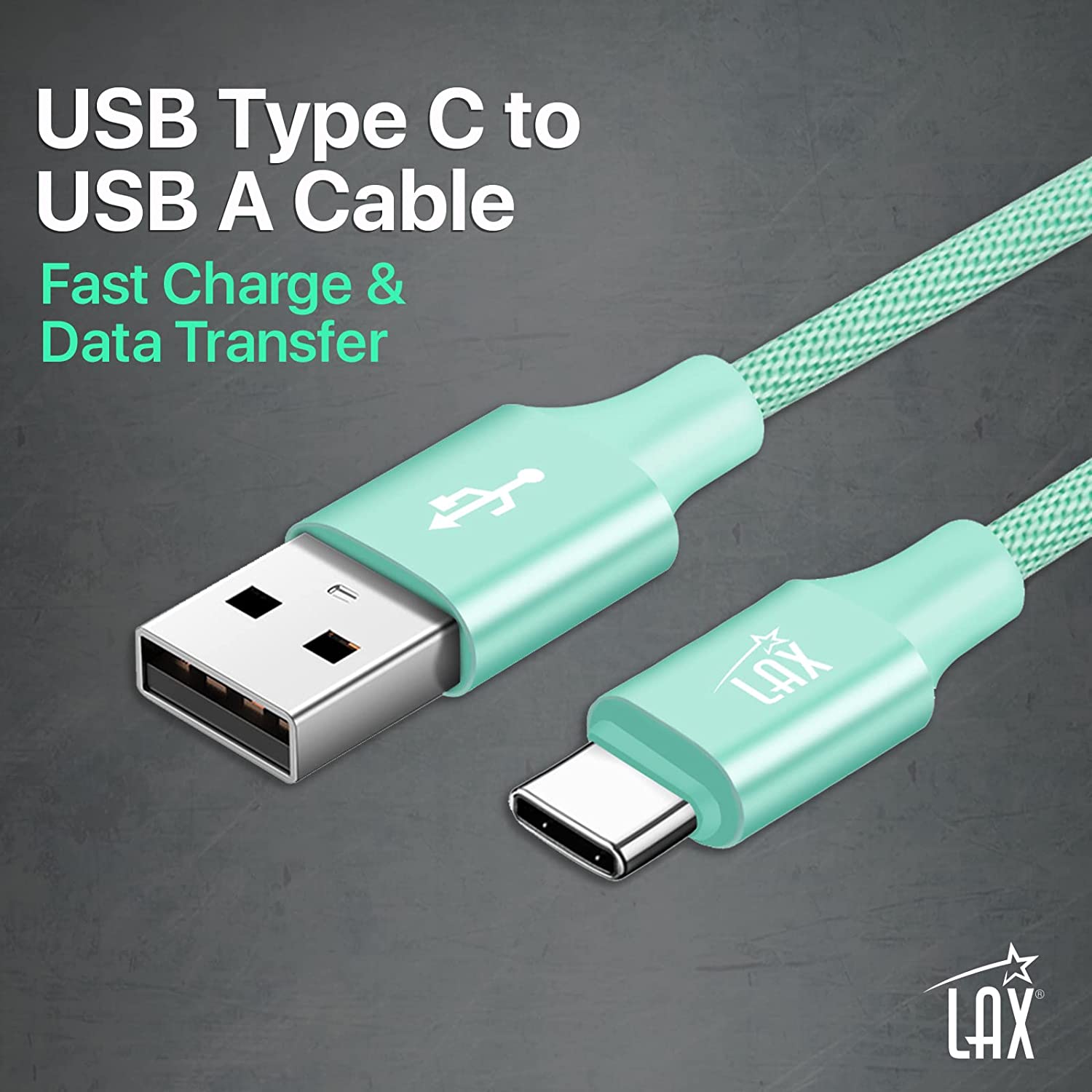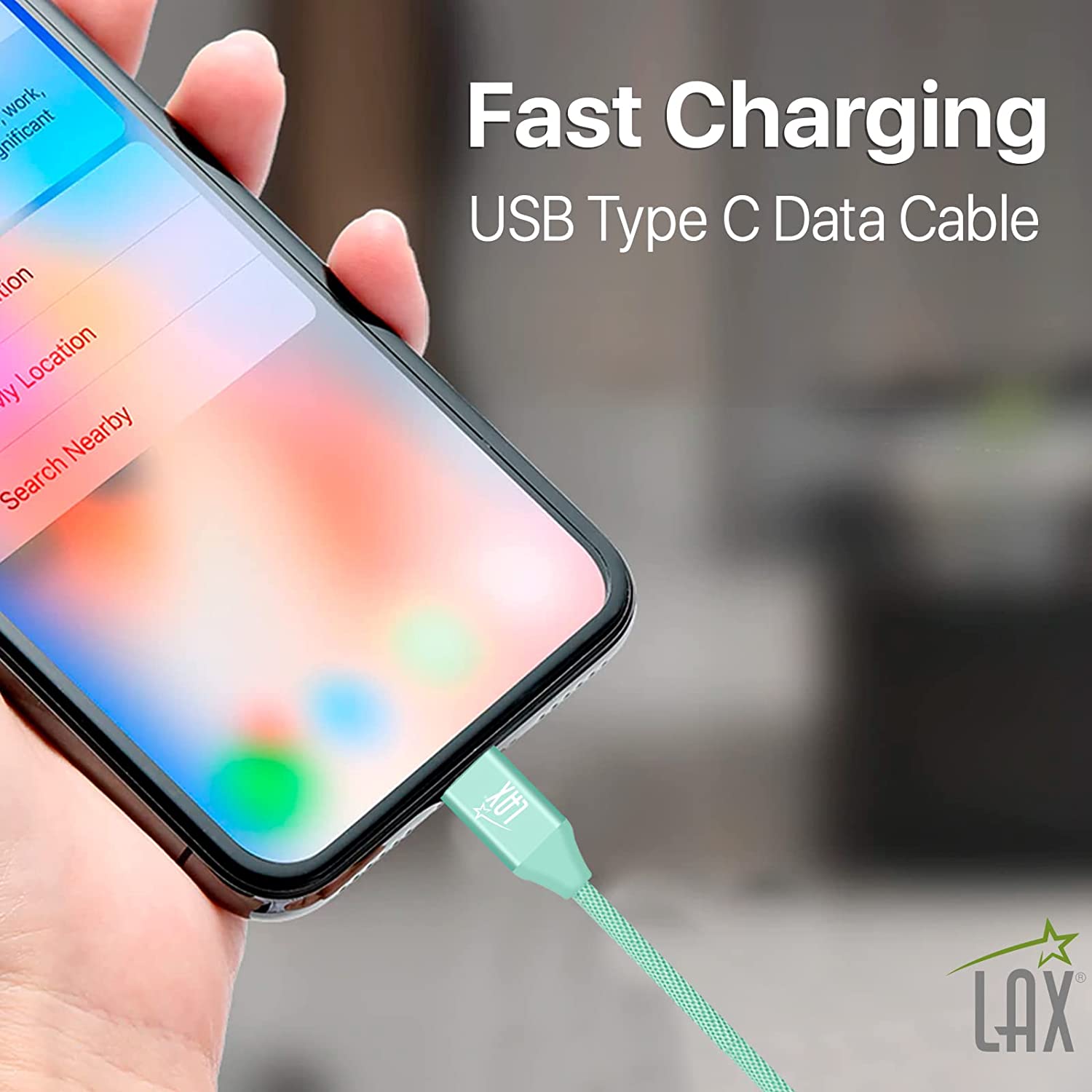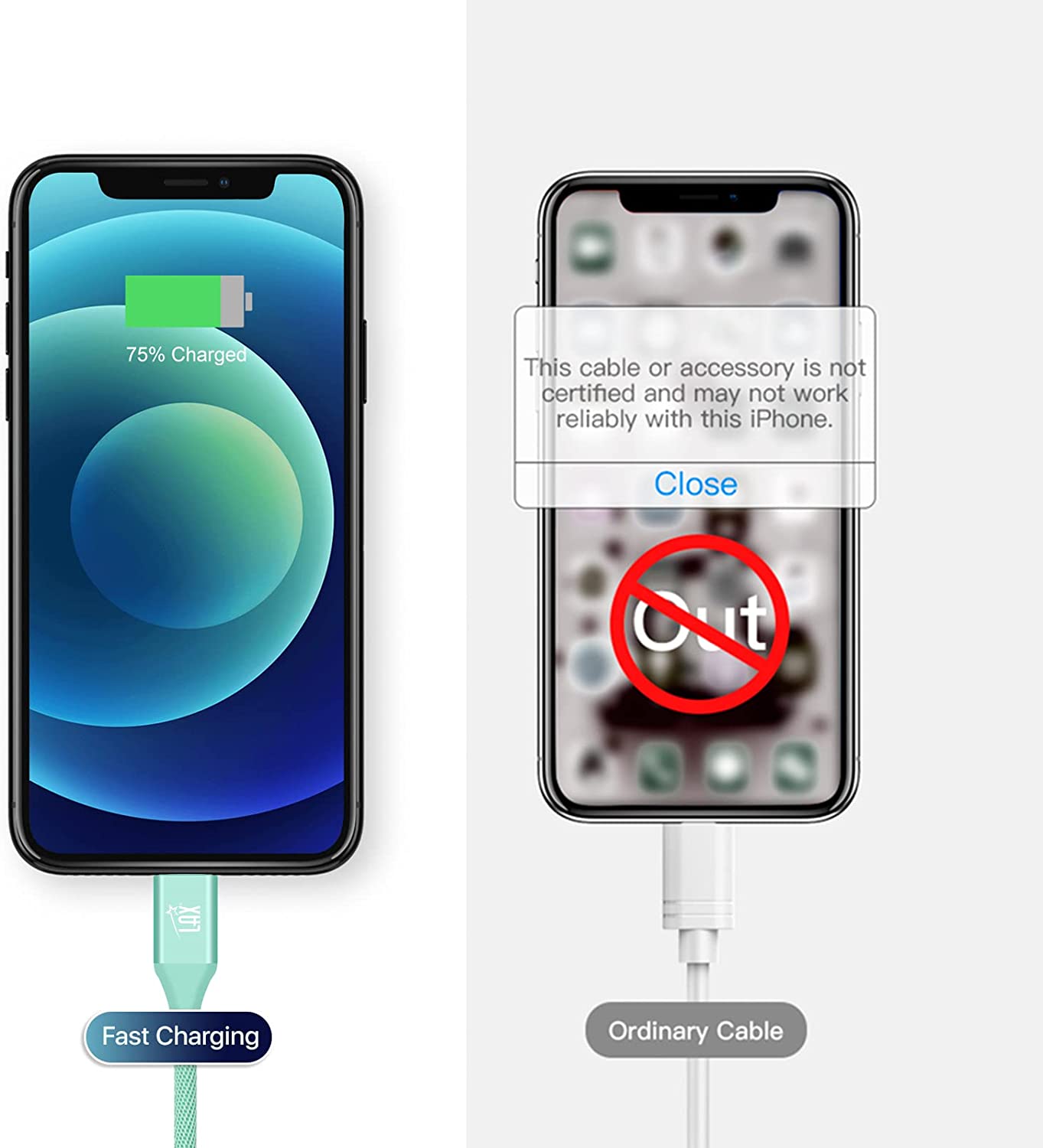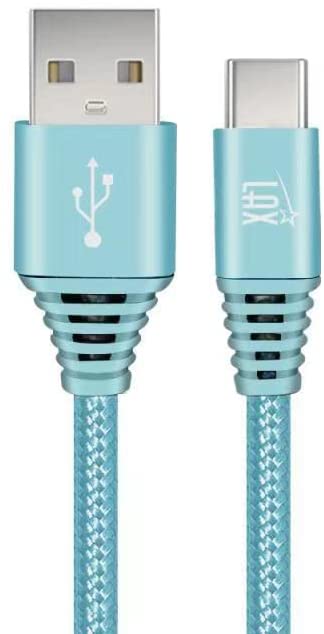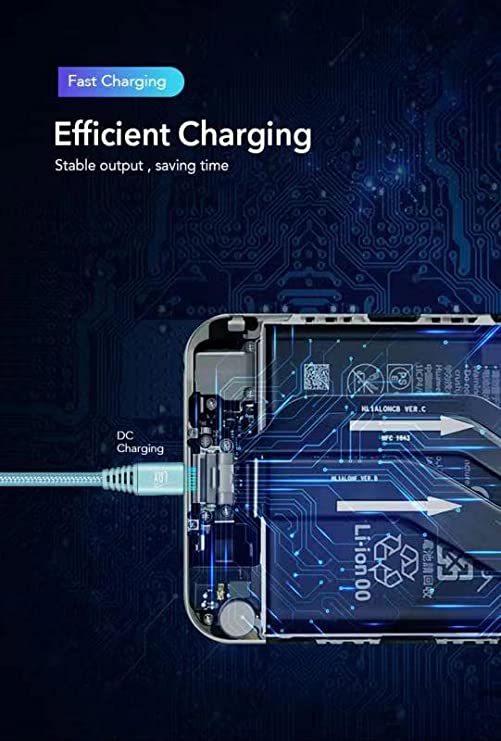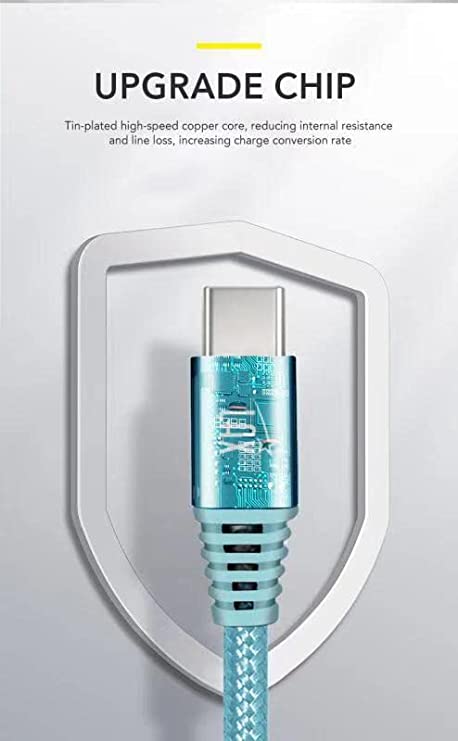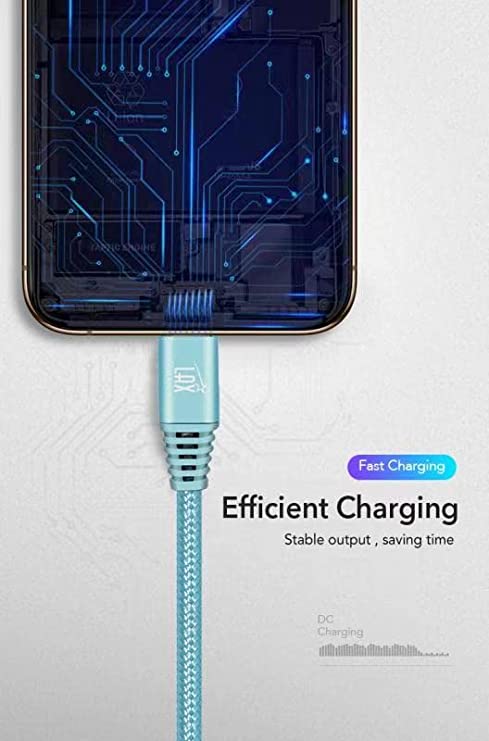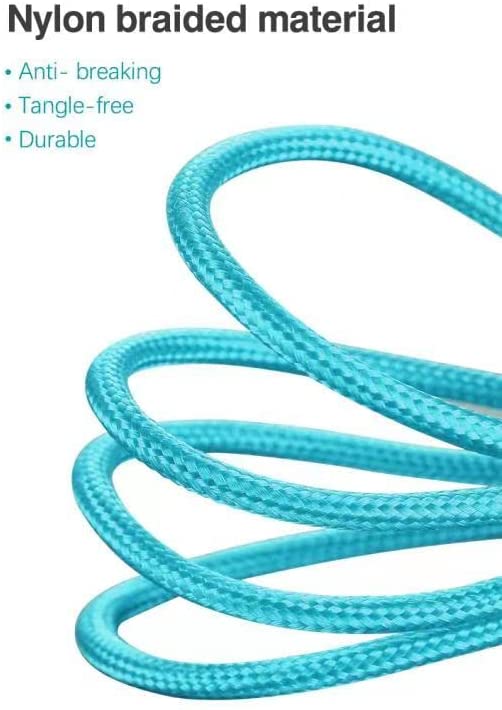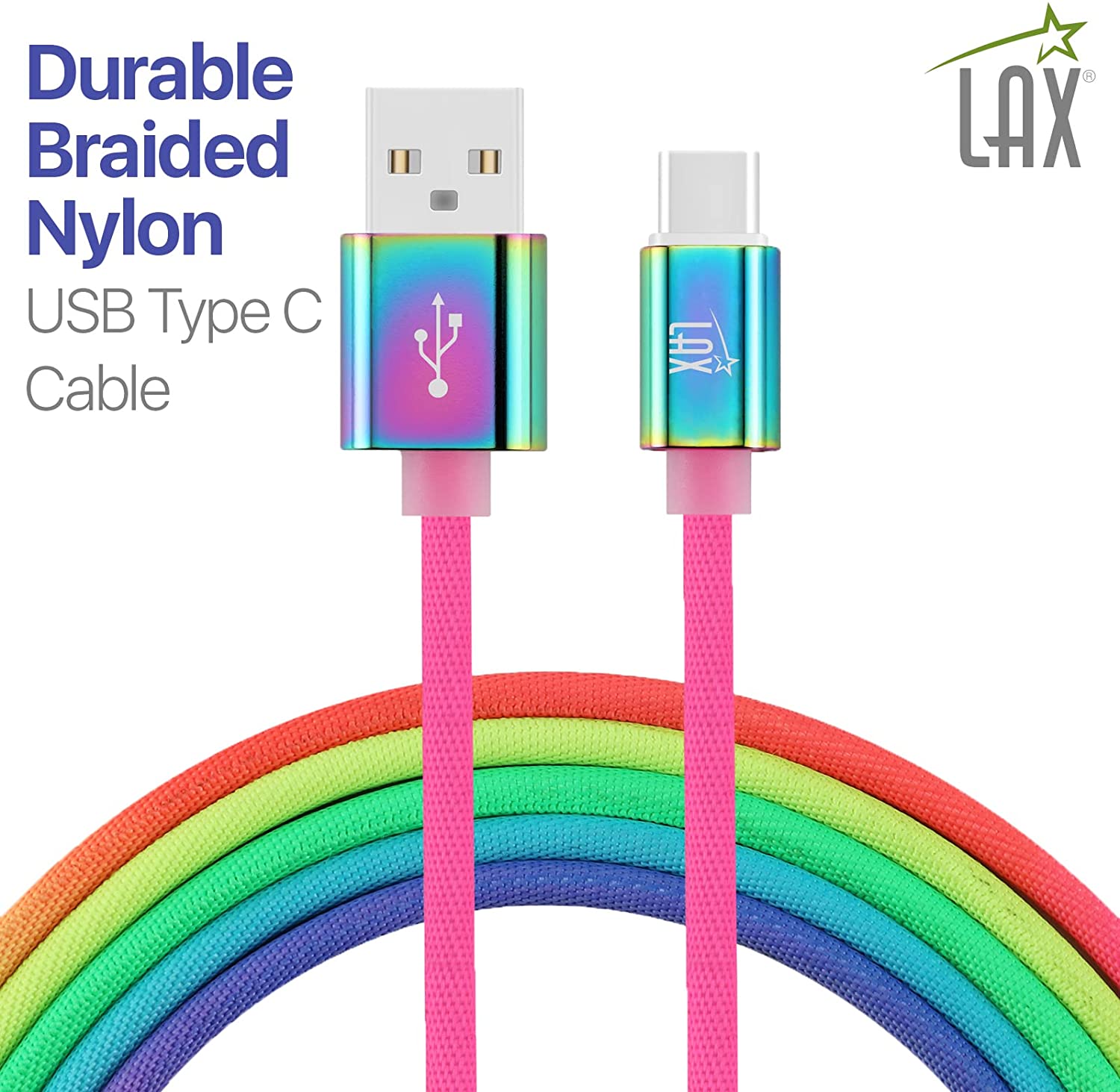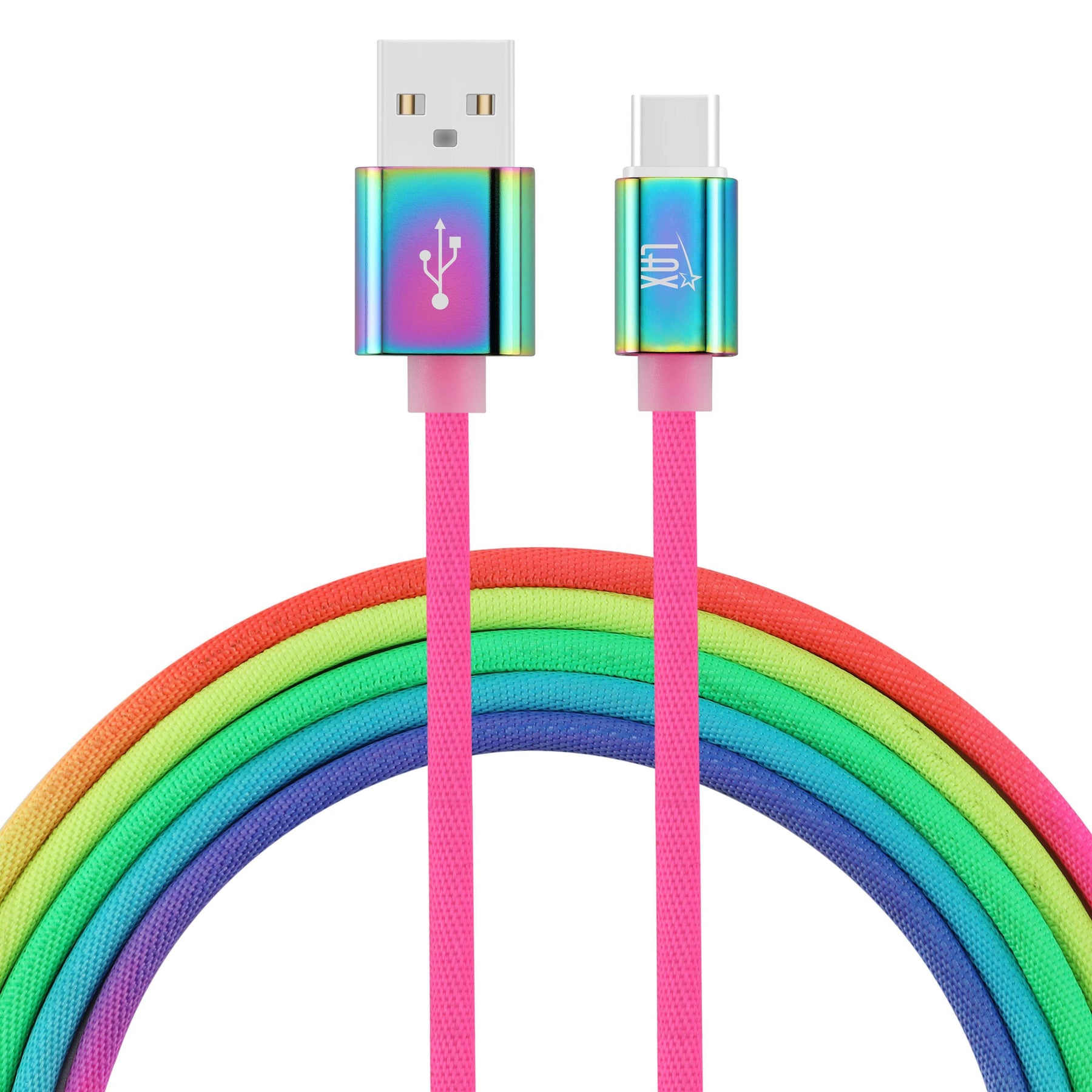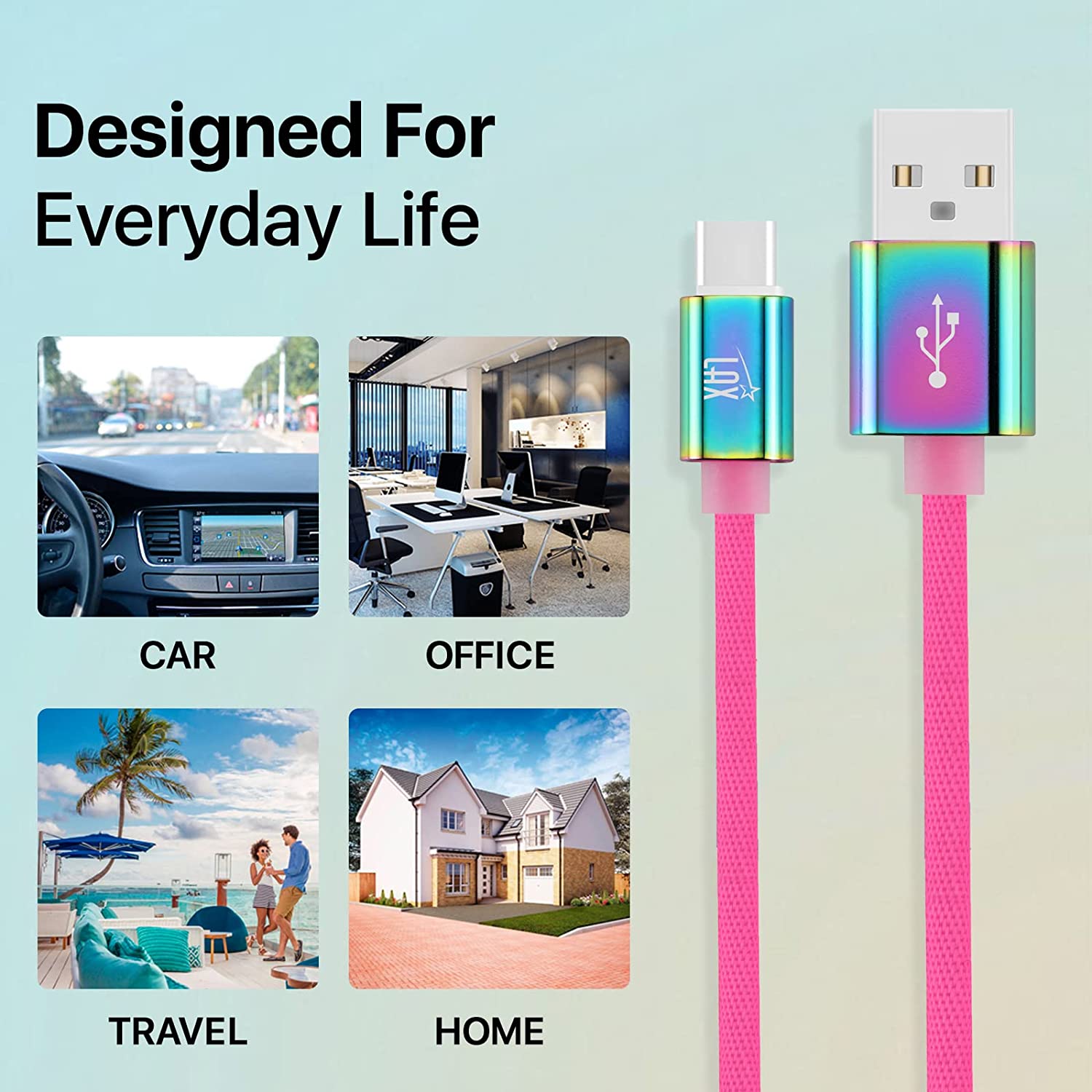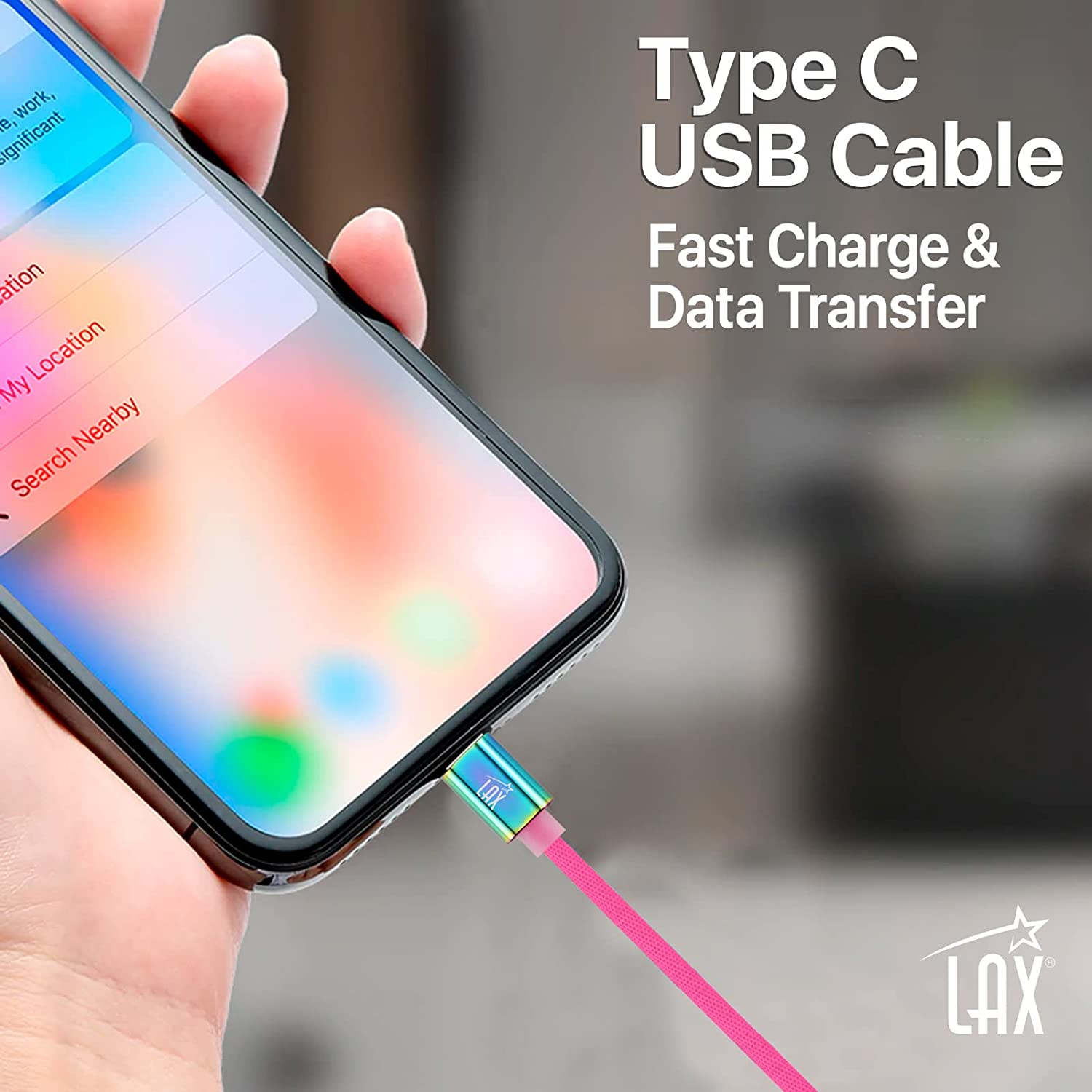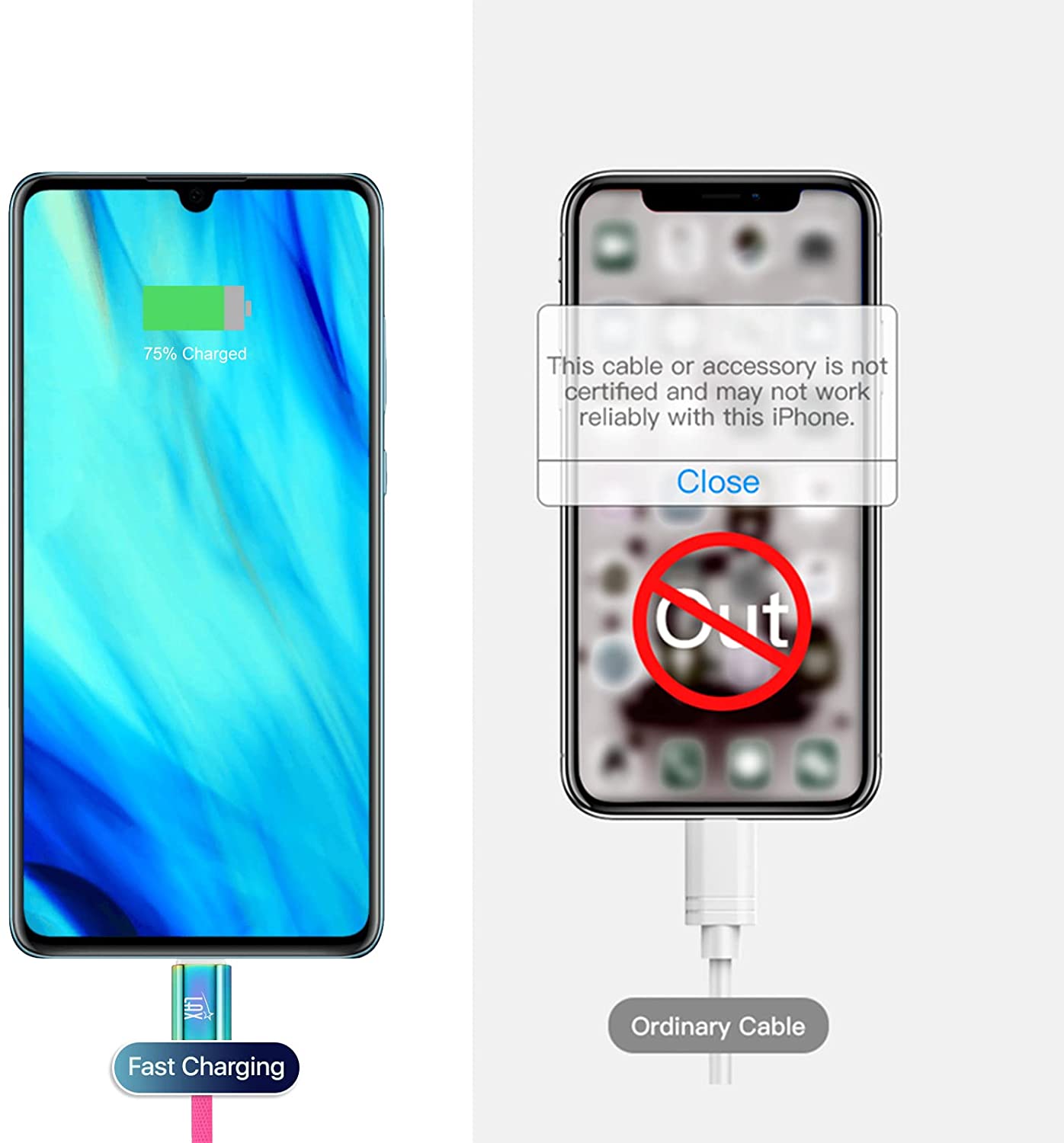 Durable Nylon Braided USB-C Fast Charging & Data Transferring Cable
High Speed charging & Data Syncing: LAX USB C to USB A cable charges 8% faster than an ordinary cable and 480Mbps data transfer via USB 2.0. You'll need to attach it to a quality adapter for high-speed charging. Â

Compatibility Devices: LAX USB Type C cable is suitable for Samsung Galaxy Galaxy S20, S20+, S20 Ultra, Z Flip, Note10, Note10+, Fold, S10e, S10, S10+, Fold, Note9, S9, S9+, Apple Macbook, ChromeBook Pixel, Nexus 6P / 5X, LG G5, HTC 10 & moreÂ

Nylon-Braided Design: LAX Nylon Braided charger type C is designed for everyday life. It is made with highly durable braided nylon cable jackets. Have sturdy & tangle-free charging and syncing cable for your gadget.

High-Quality Cable: LAX Gadgets' high-quality charging cable features a 56K Ohm pull-up resistor. Moreover, it complies with USB-C Standards allowing you to use it for all Type C compatible devices.

Great Length: We all face problems when the charging cable is too short to cover the distance between the socket and your device. A short cable gets tugged and comes apart quickly. LAX cables are lengthy to avoid tugging and pulling.
LAX is a leading brand for high-quality accessories! We develop products that meet everyday needs like you don't have to even think of the device's charging percentage. We deliver long-lasting, modern accessories like power banks, cables, chargers, car mounts, etc. We provide you with one of the successful accessories from LAX on all parameters of Apple devices.
Product Features:
Durable Nylon Braided
Quick Charging
High Data Sync
High-Quality Material
About the Product
USB A to USB C type cable for iPhone has become one of the revolutionary technologies that come with a series of benefits to users. Starting from high-speed charging to transferring data at a blistering speed, the cables have become extremely useful, giving you high data sync with the best quality material too. Our iPhone cable comes in a stripe design that will be durable enough to be your partner for life.