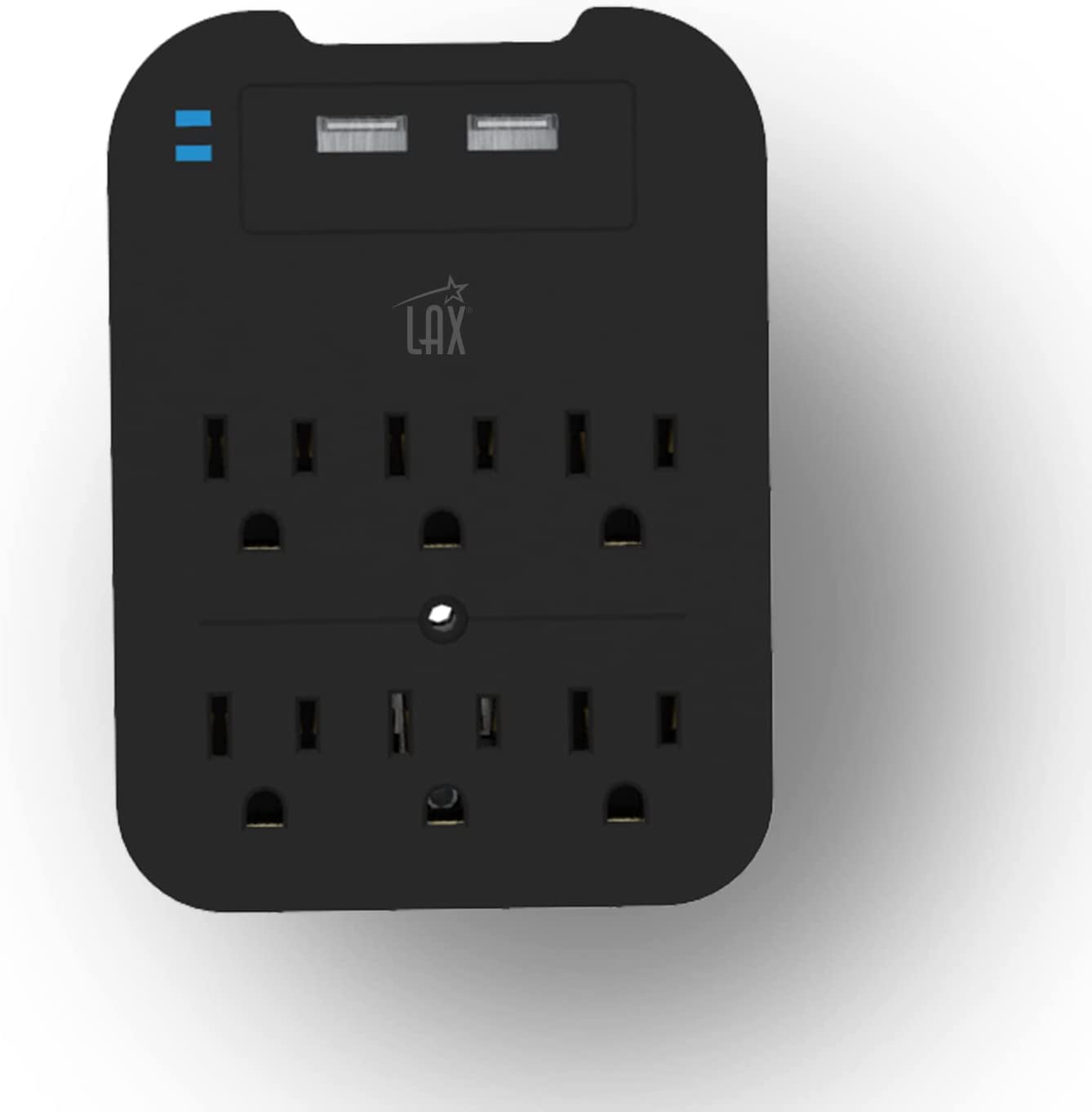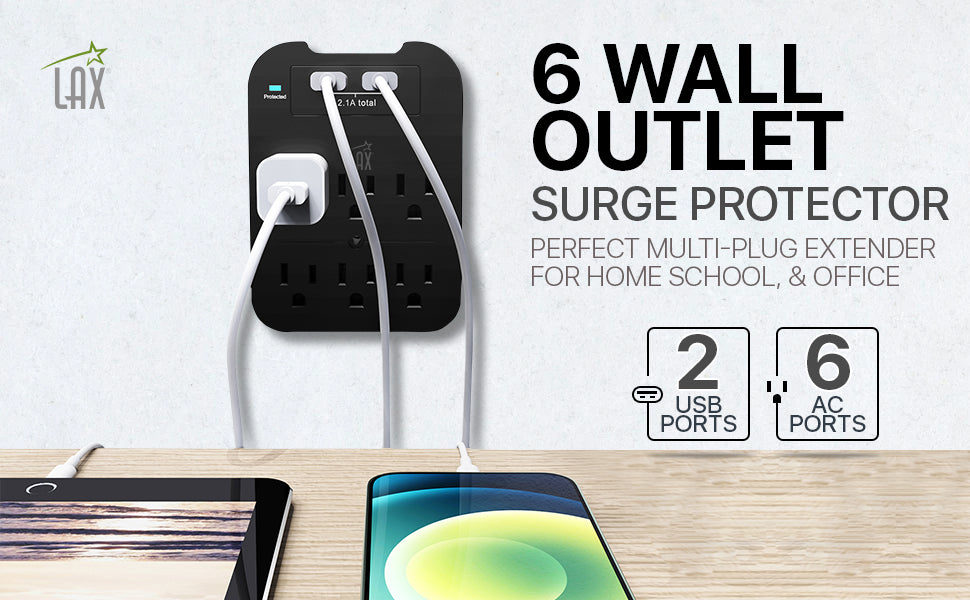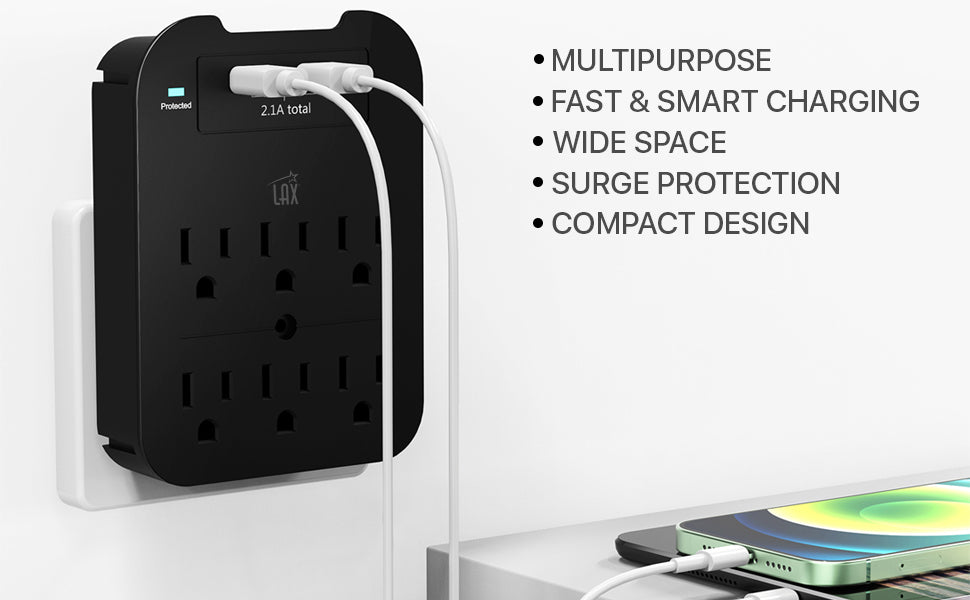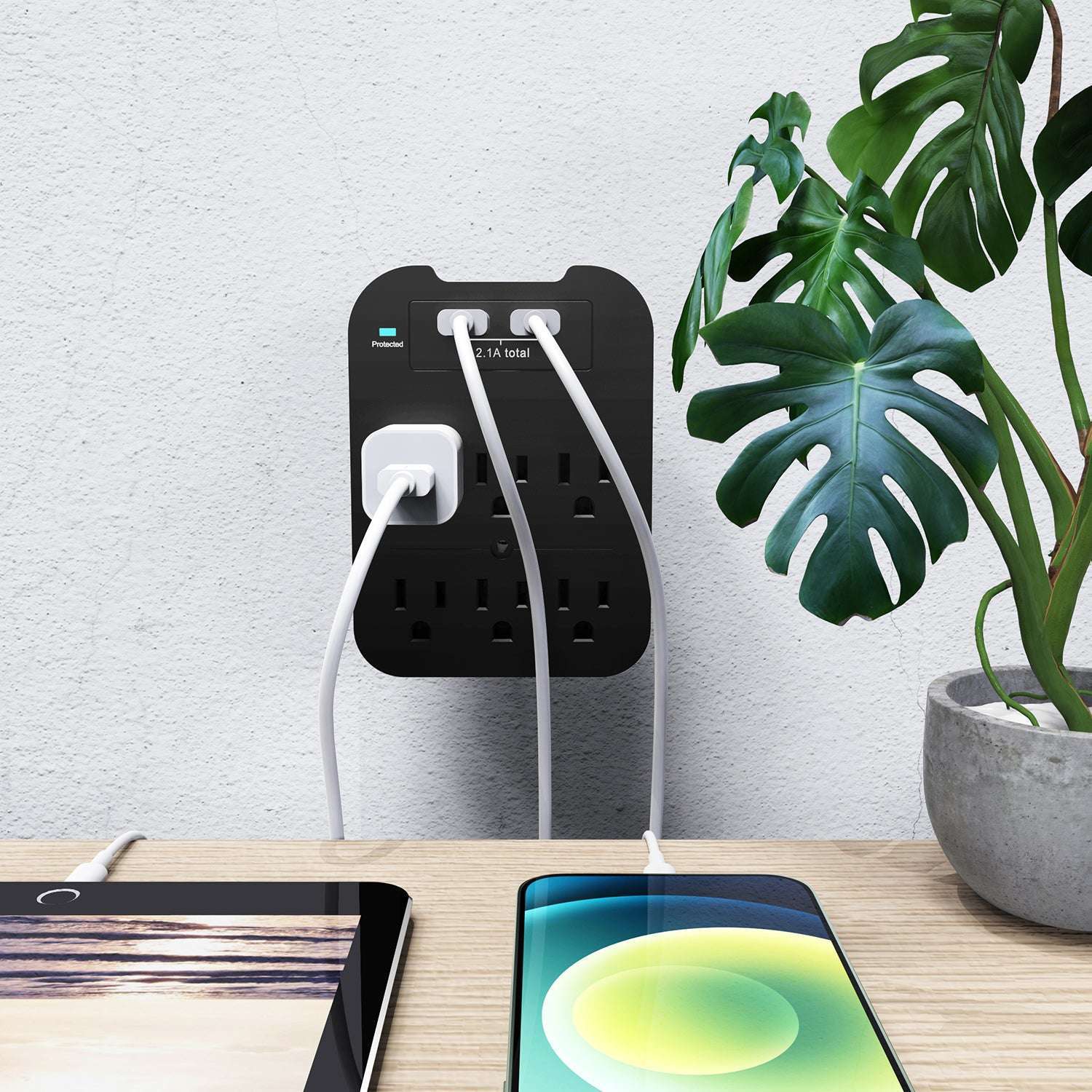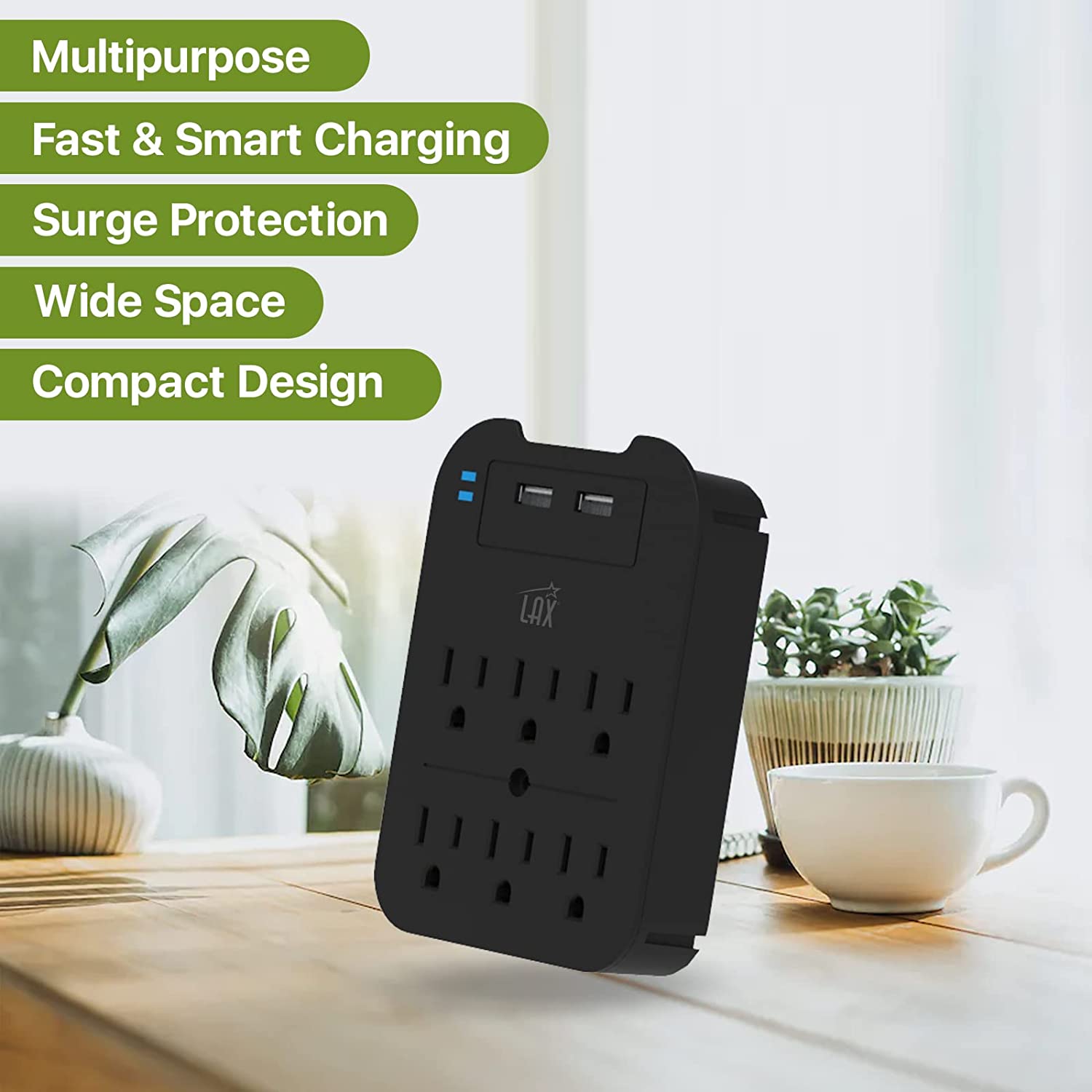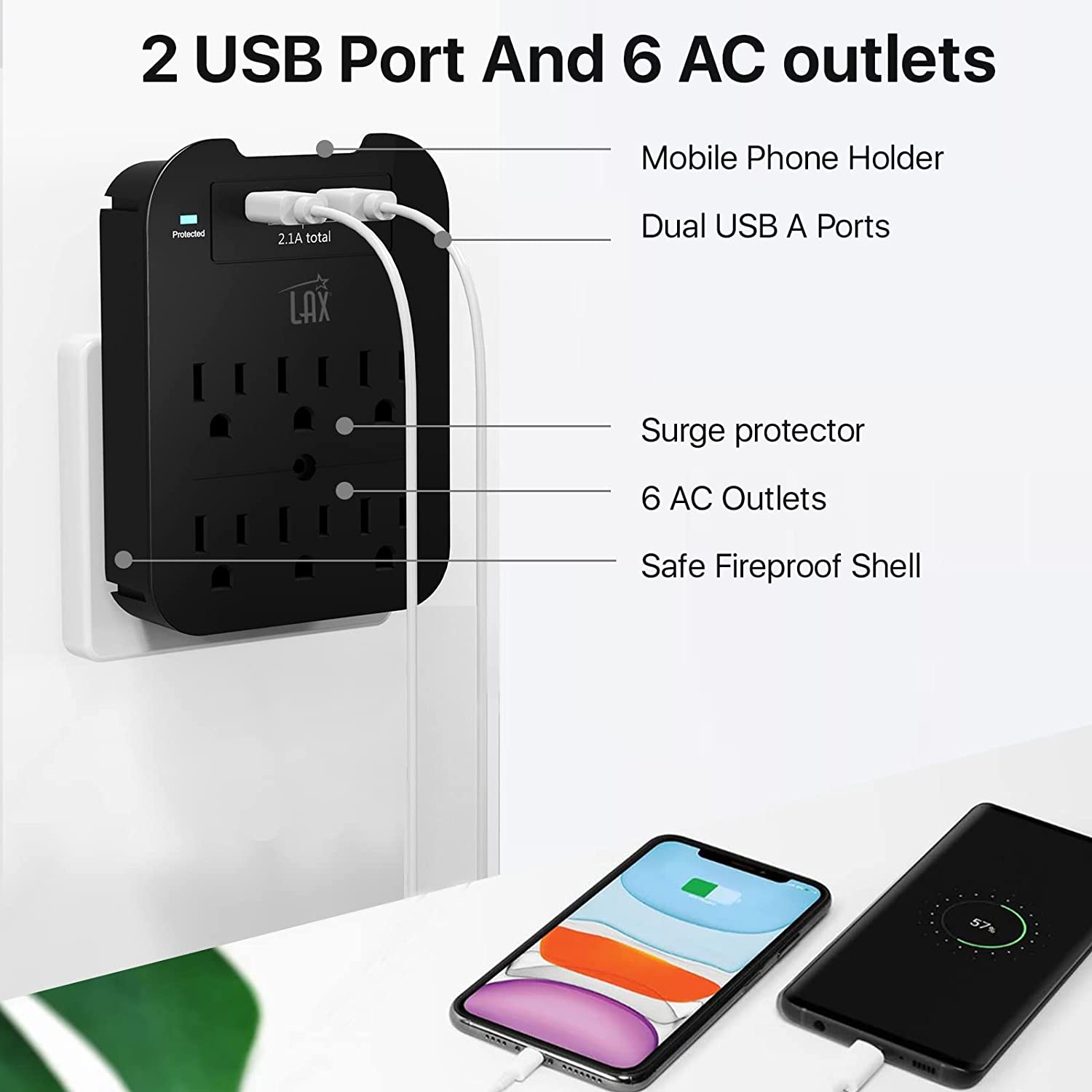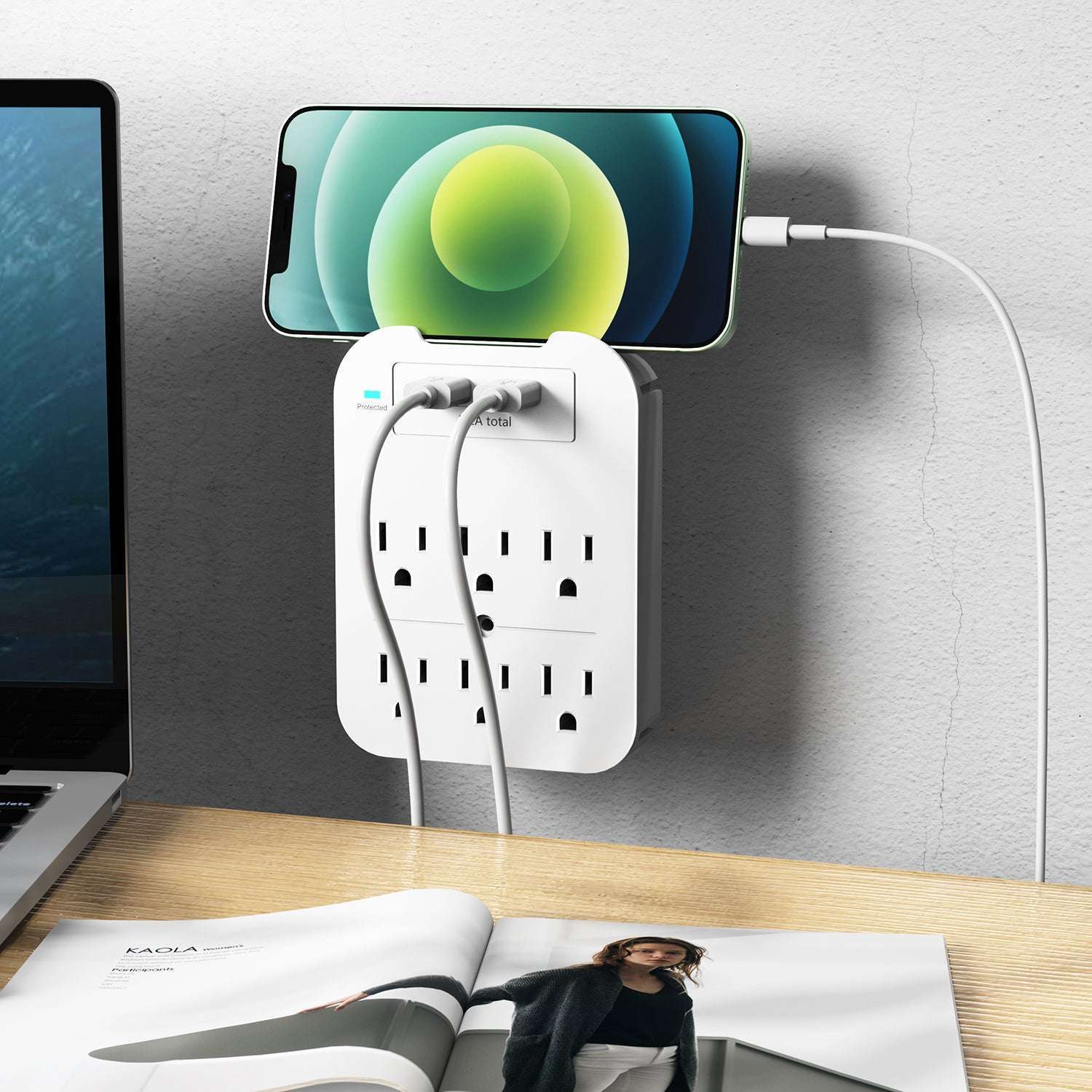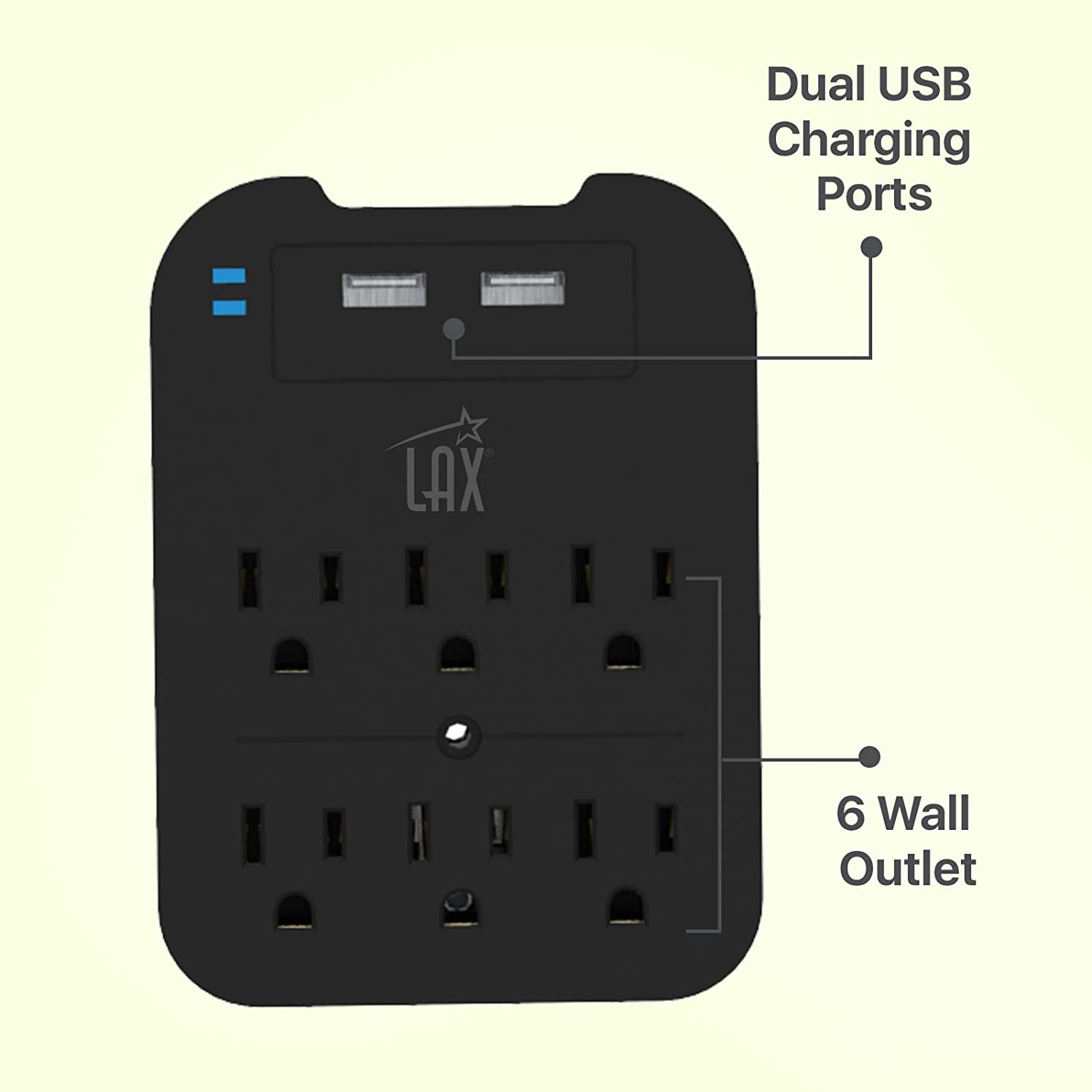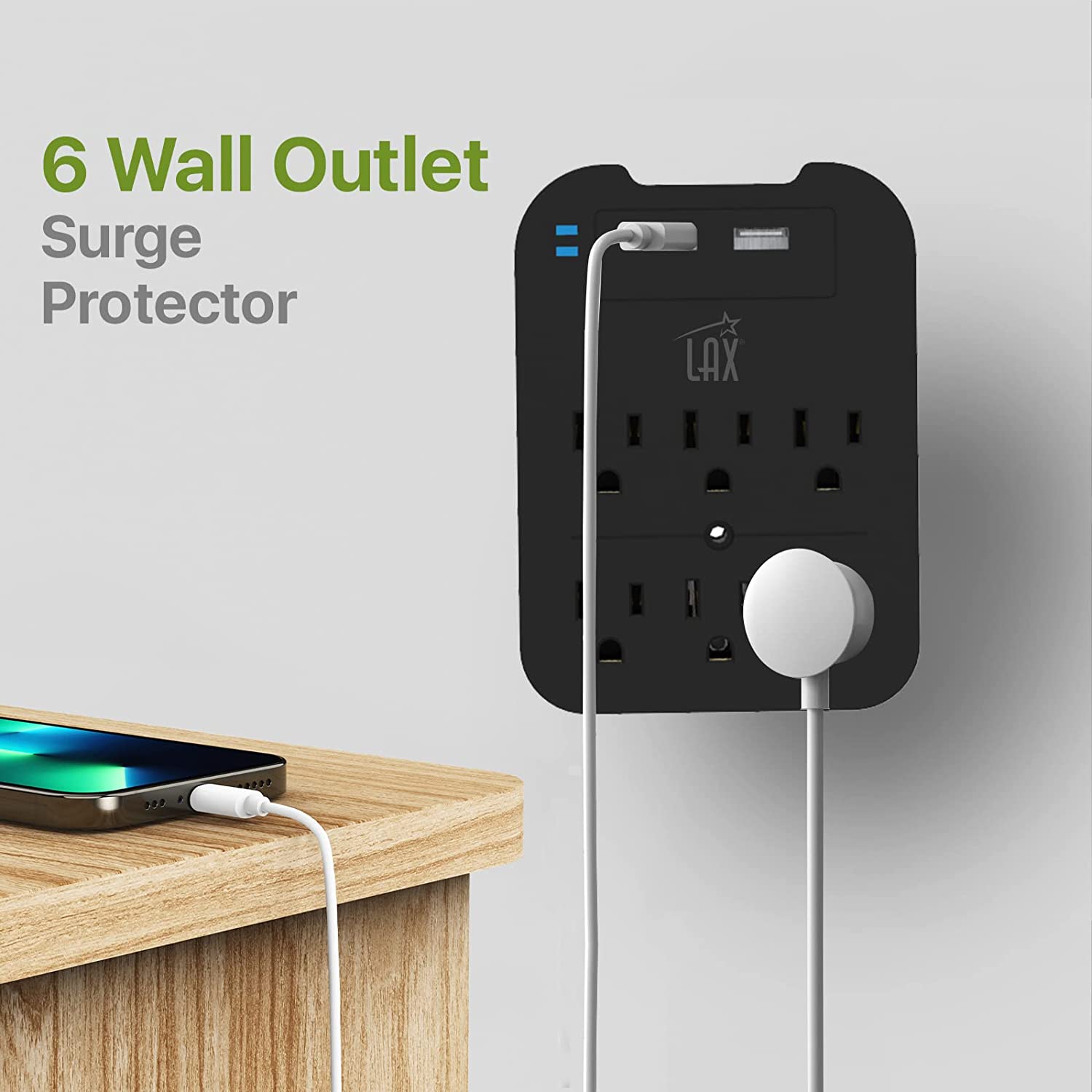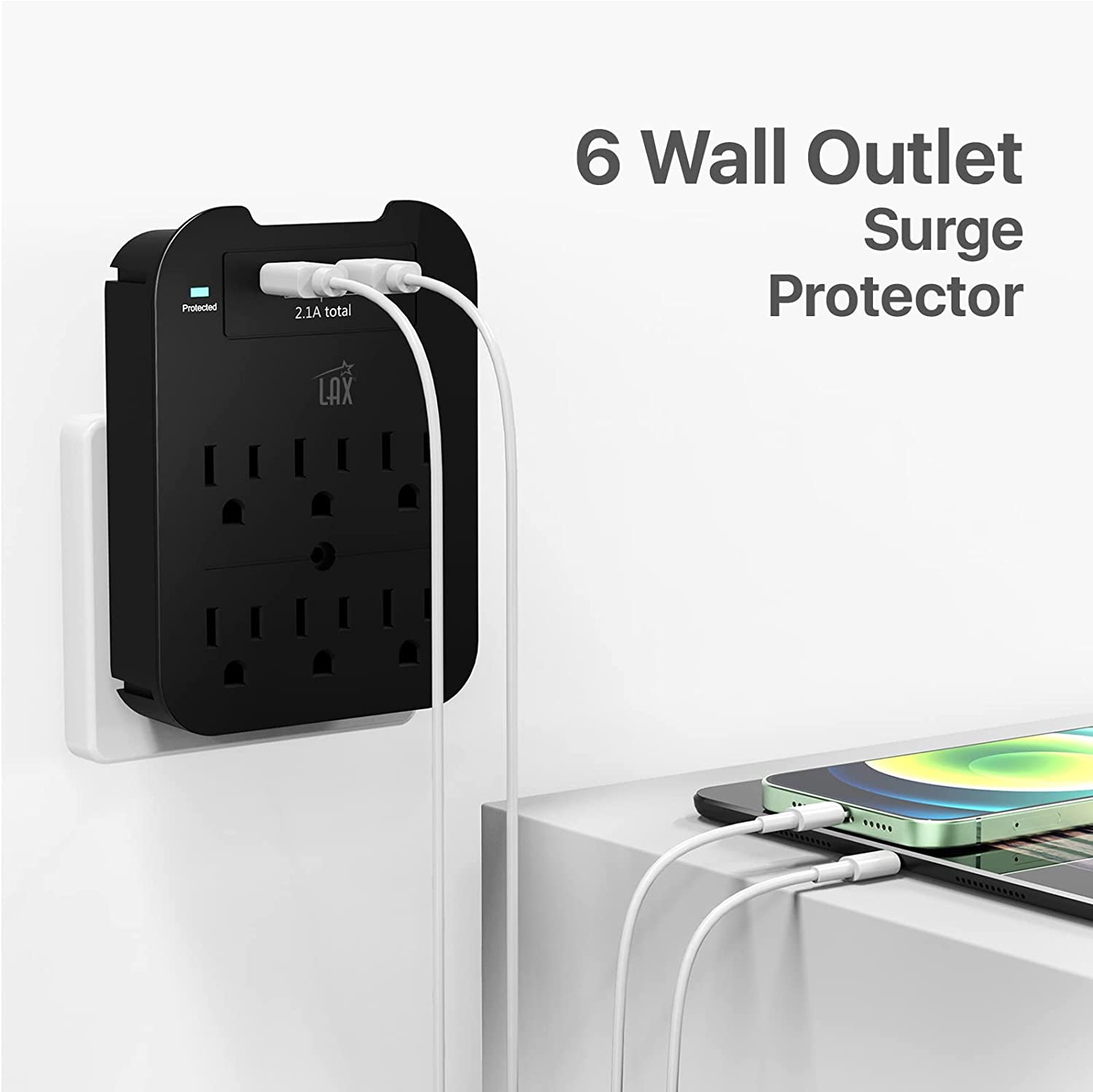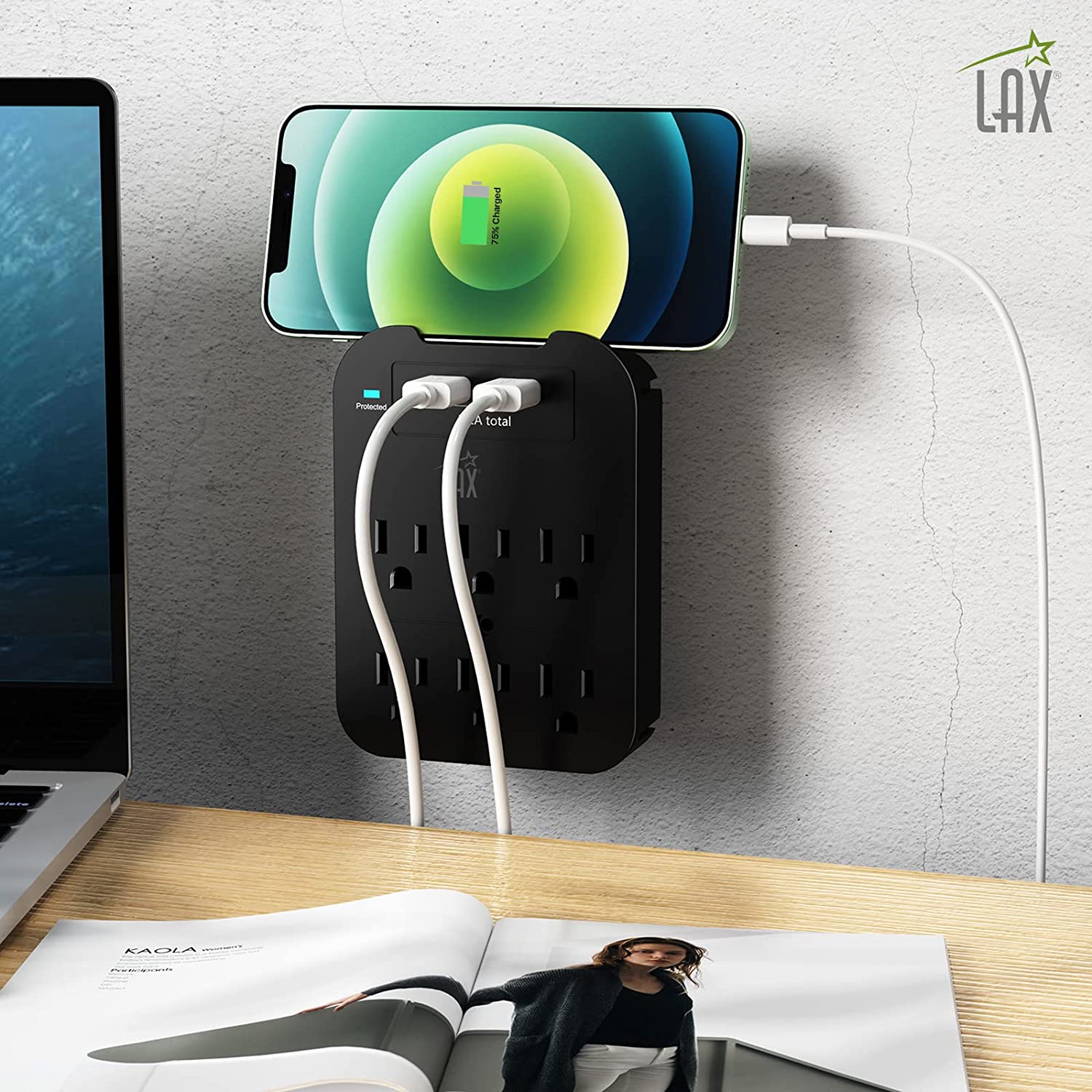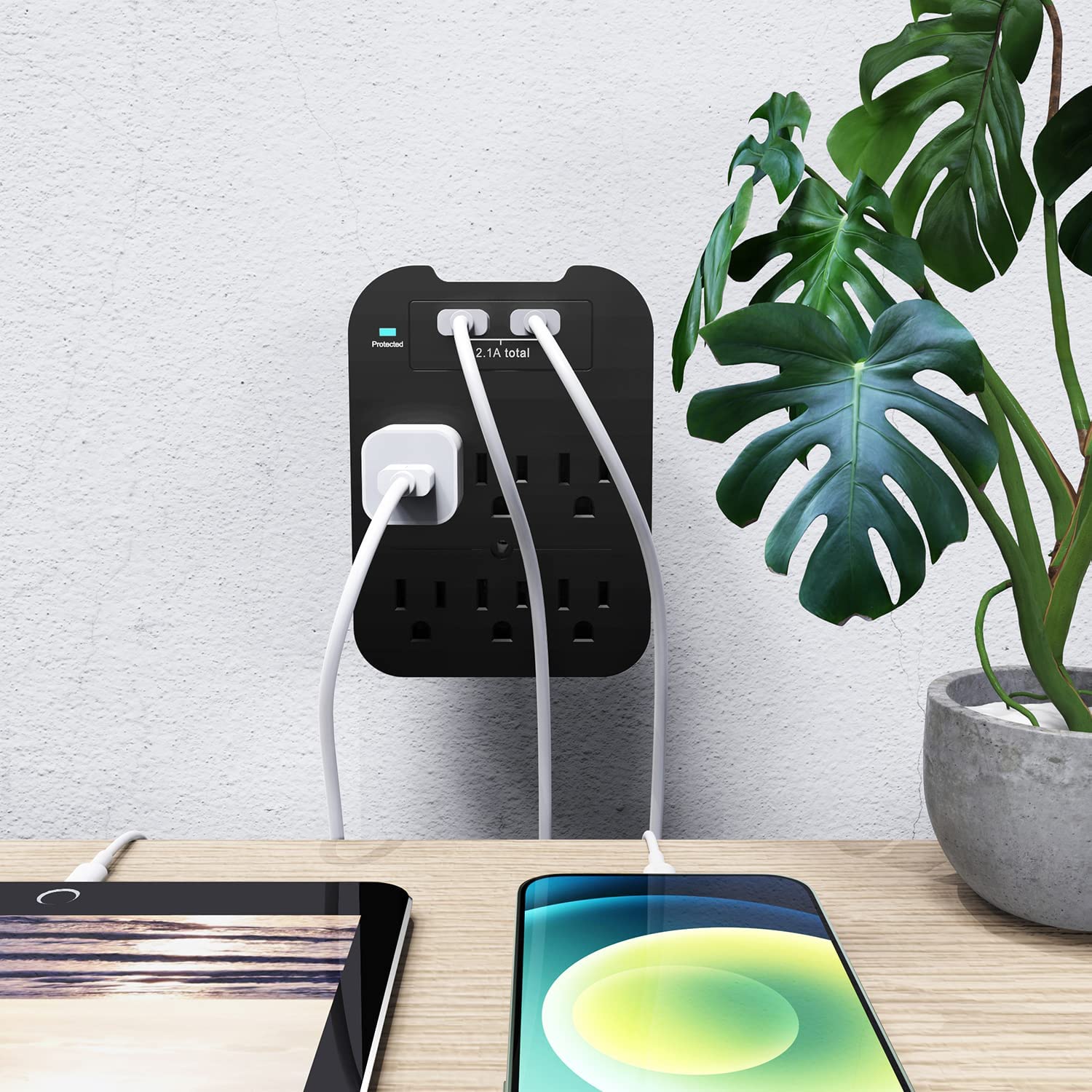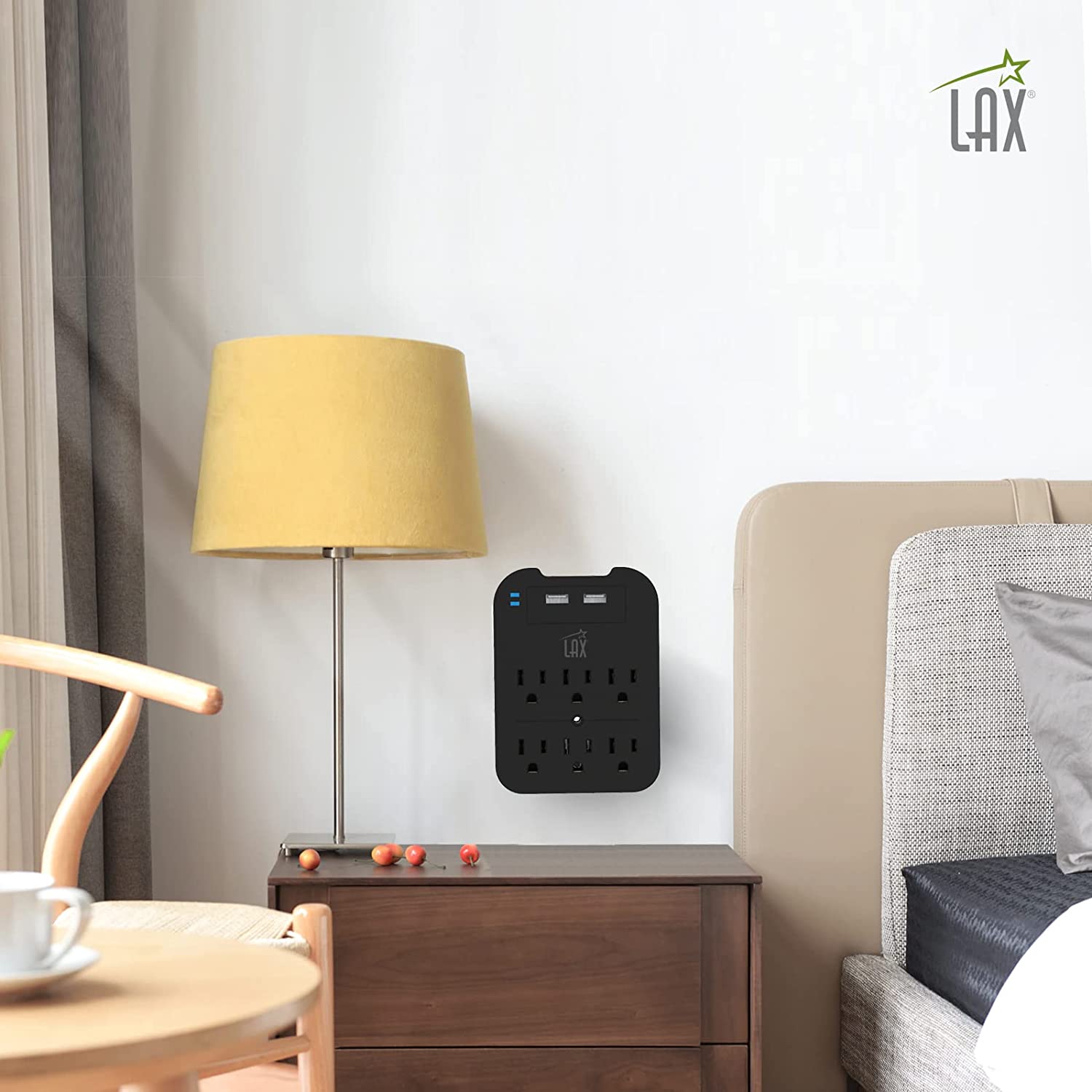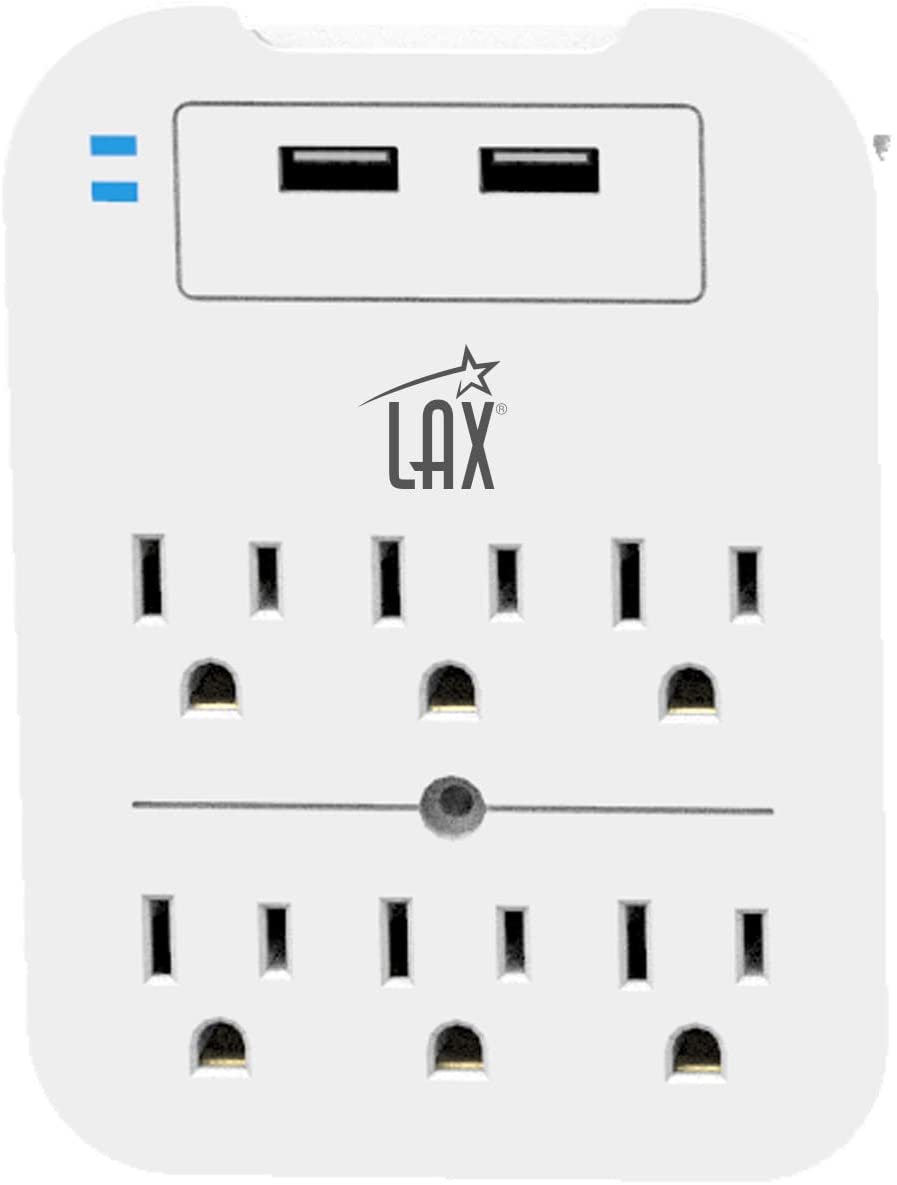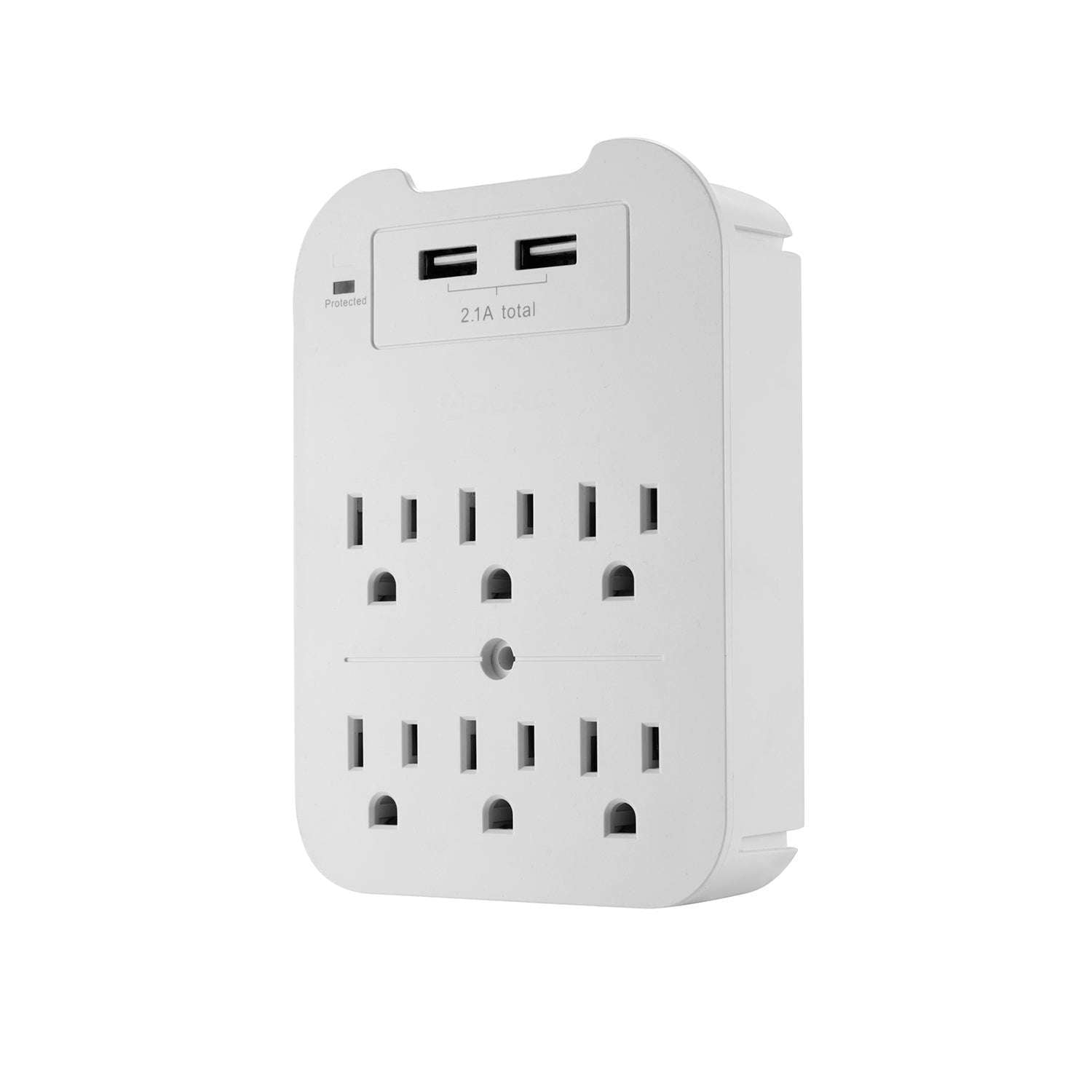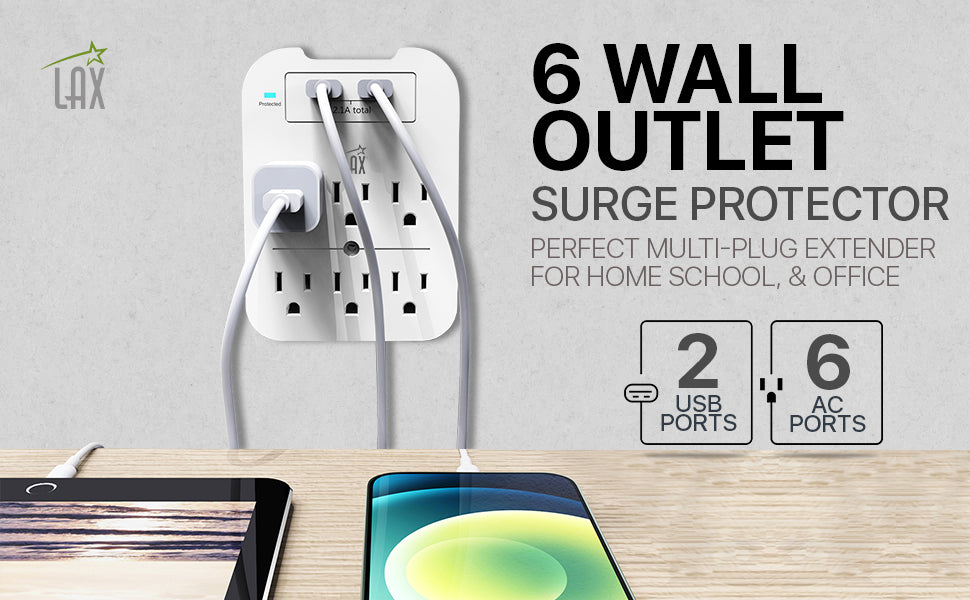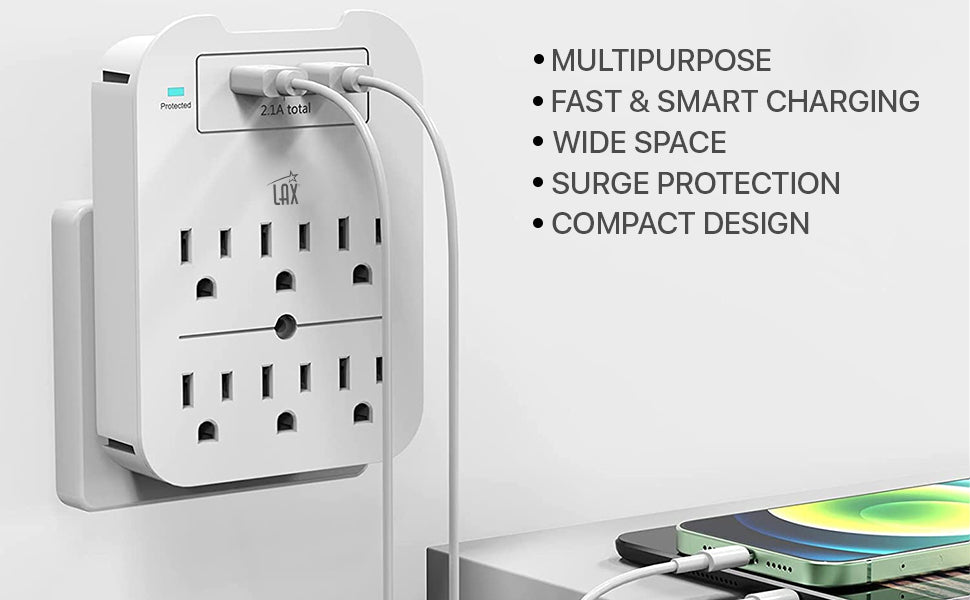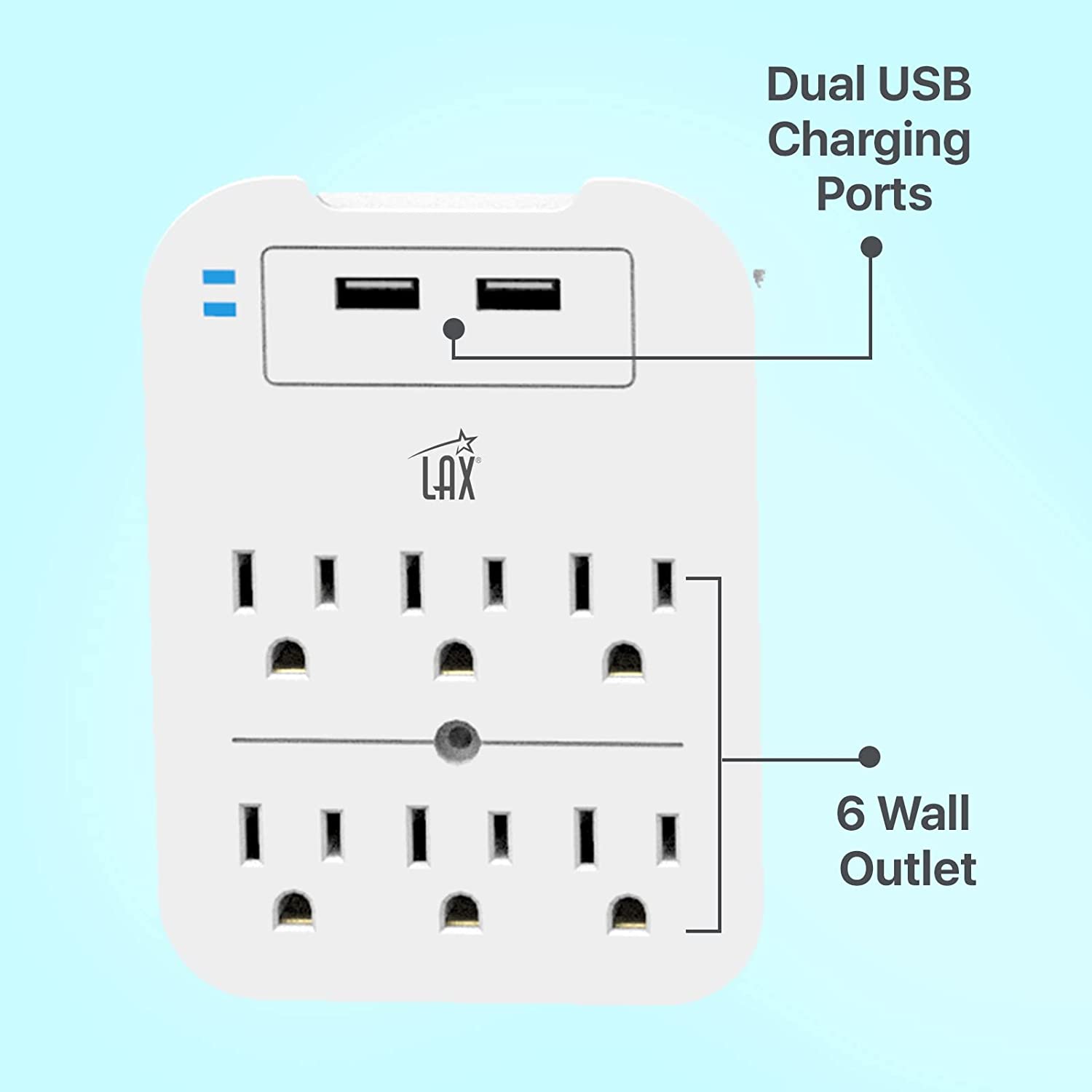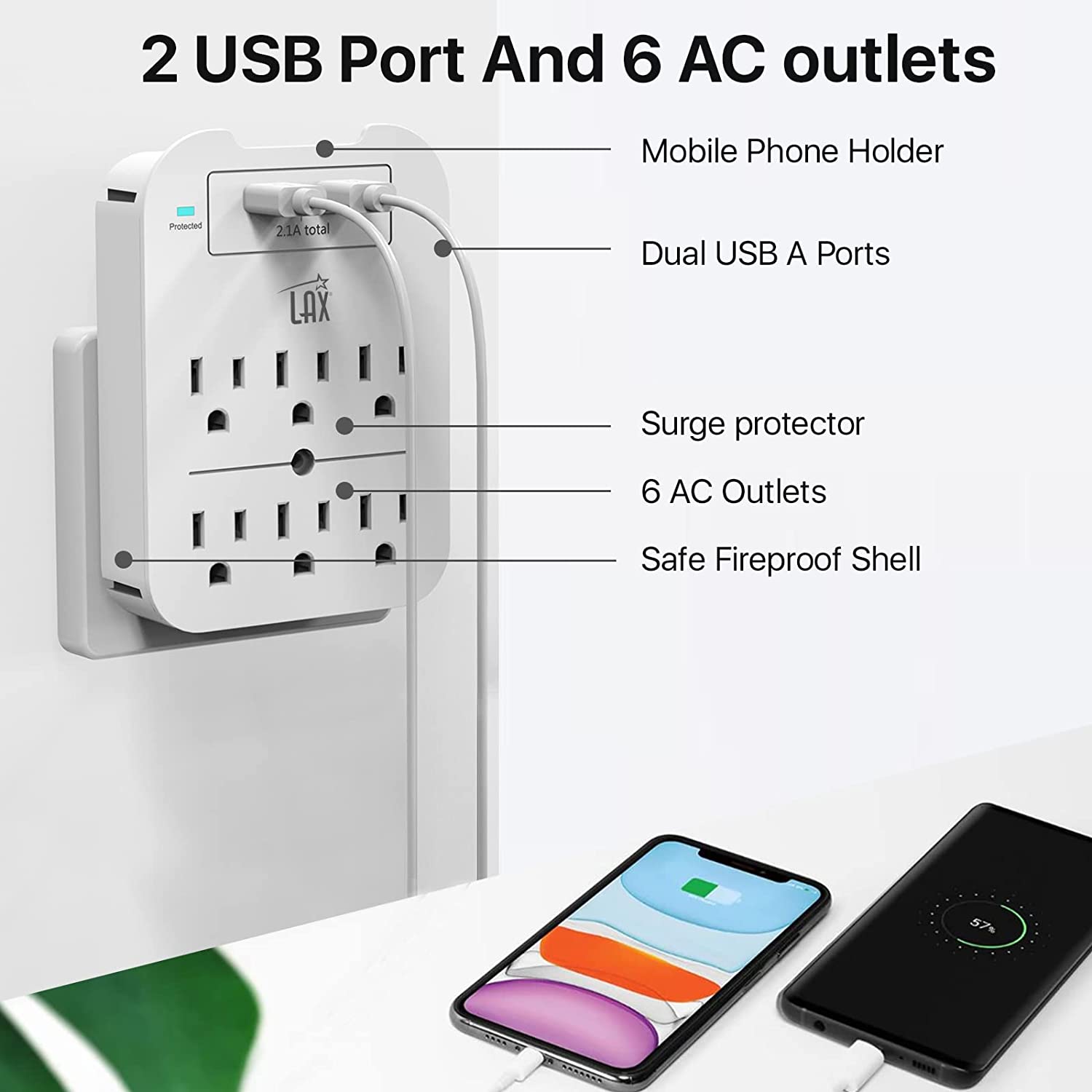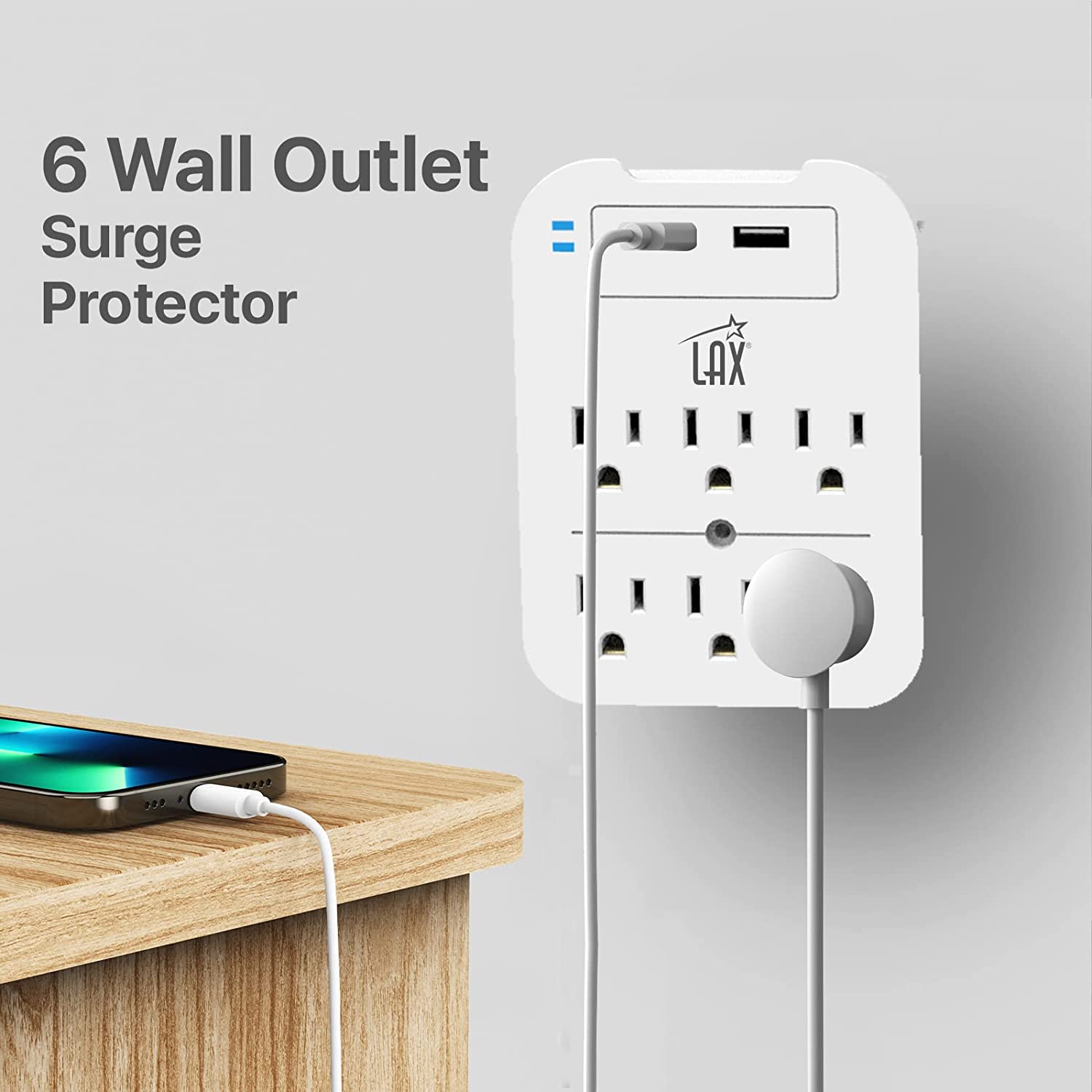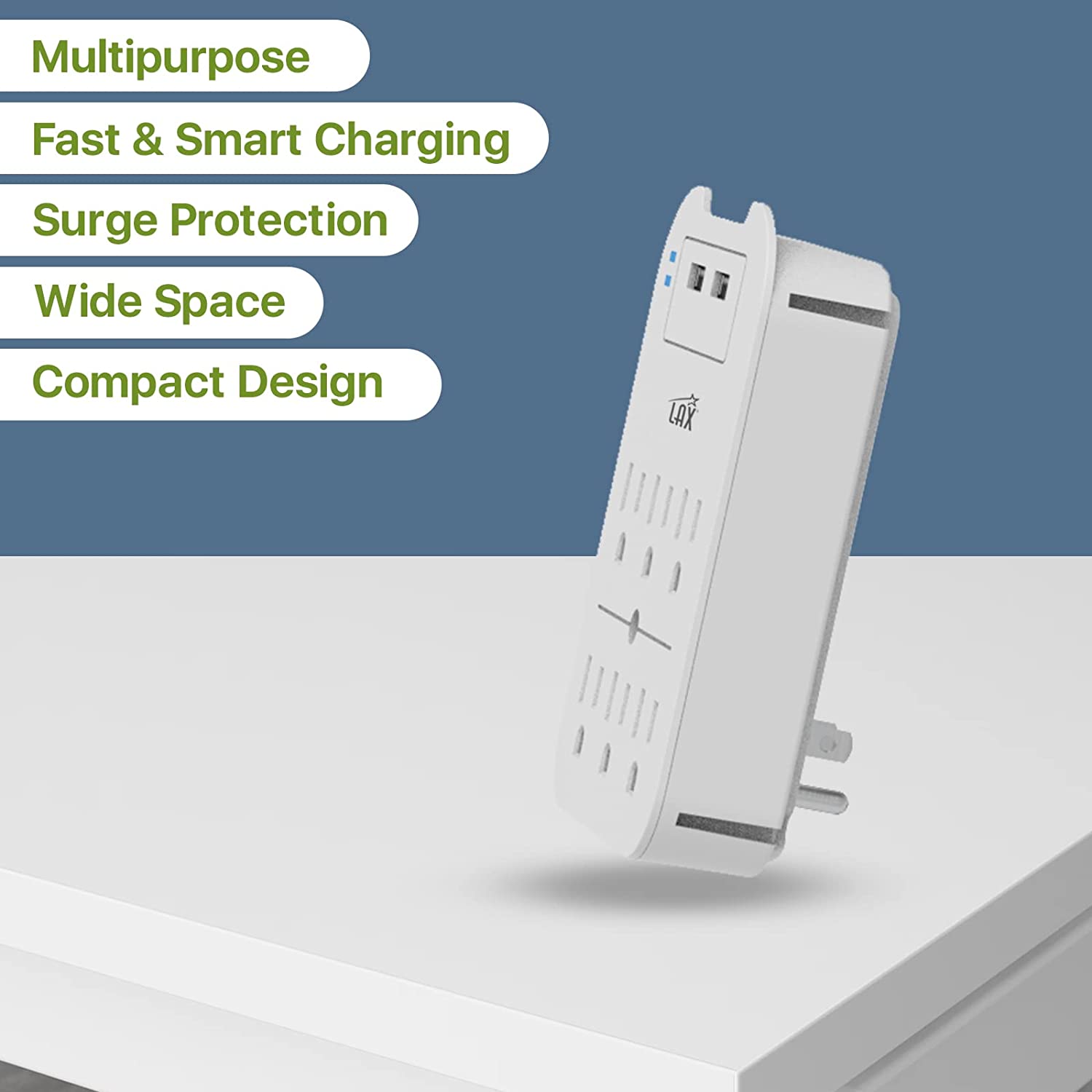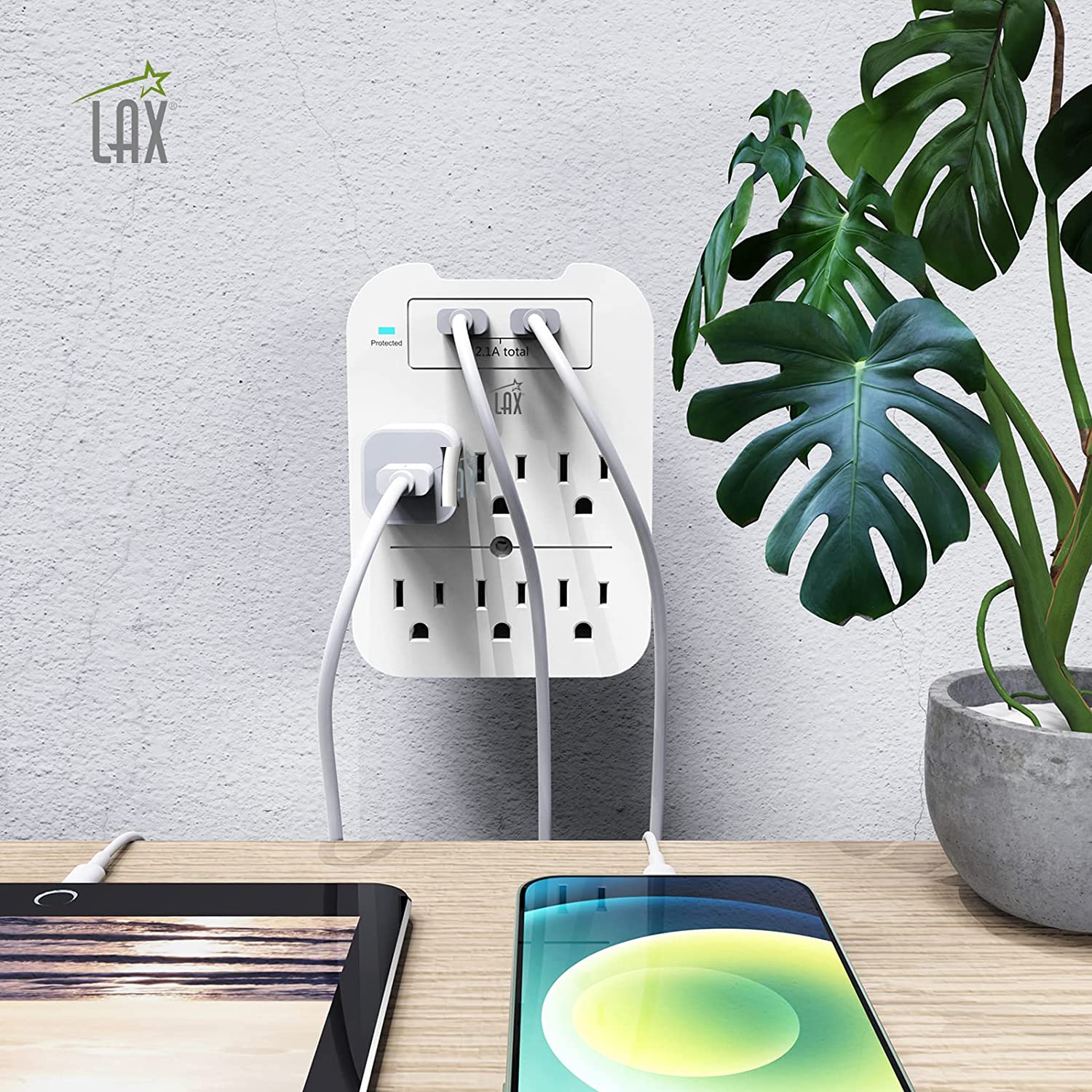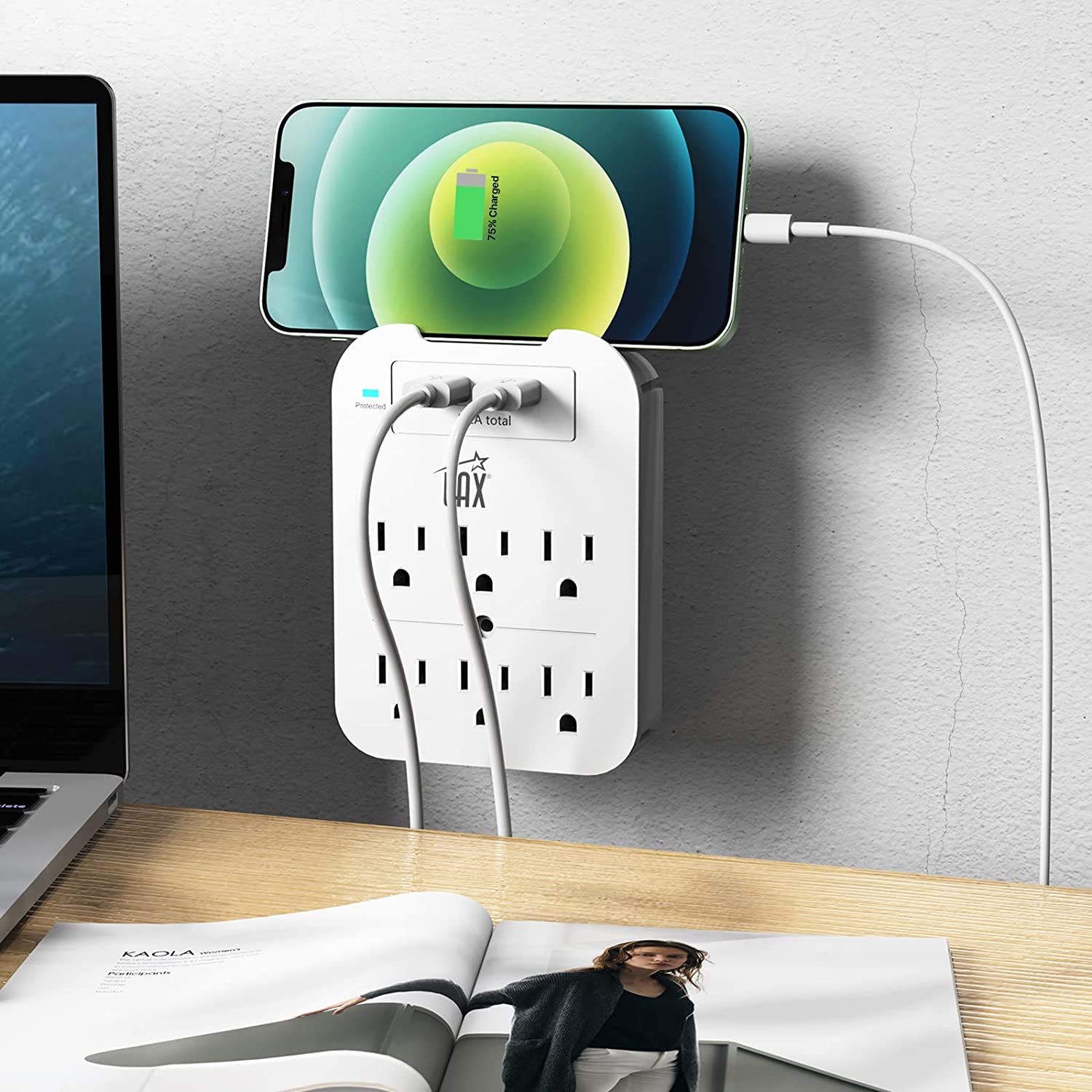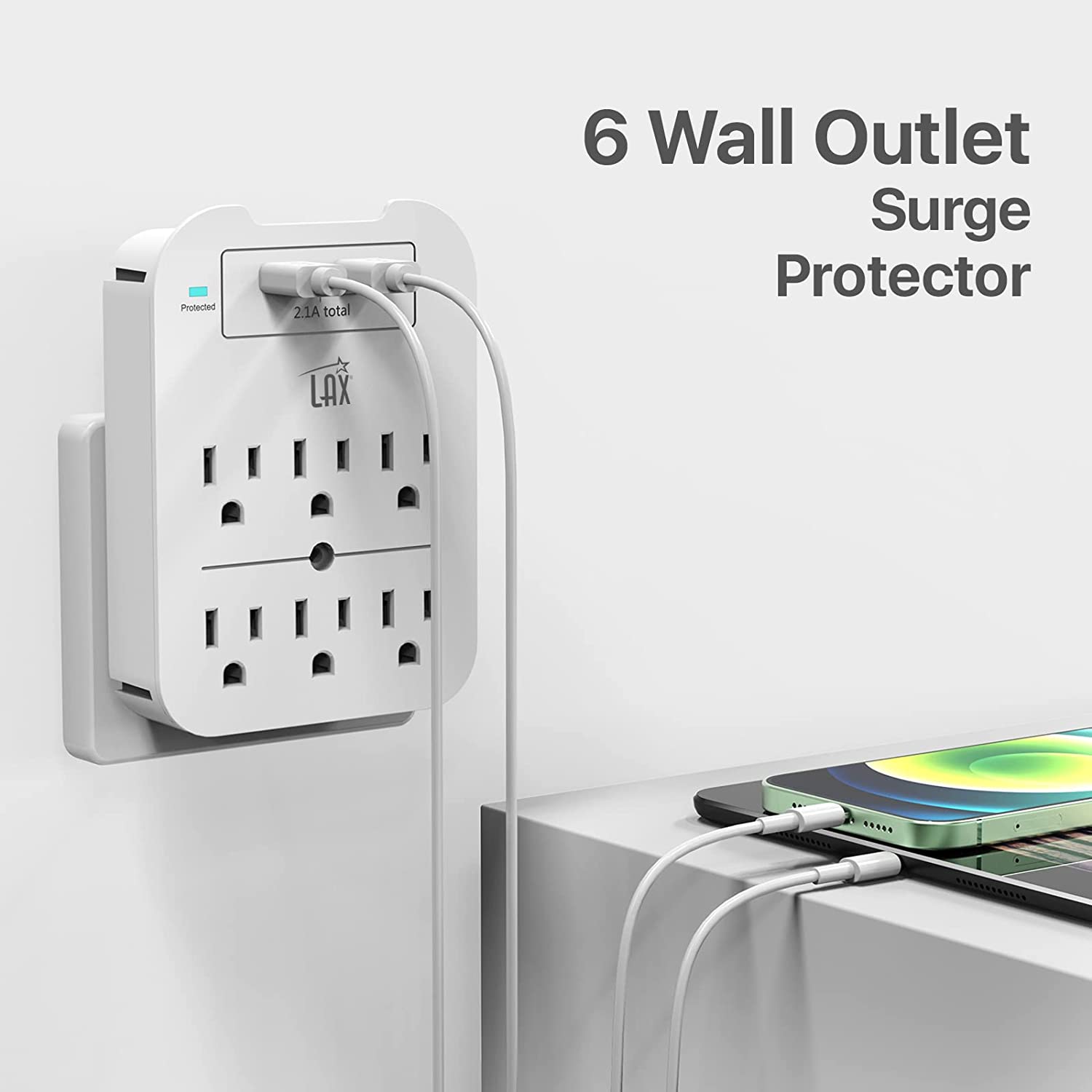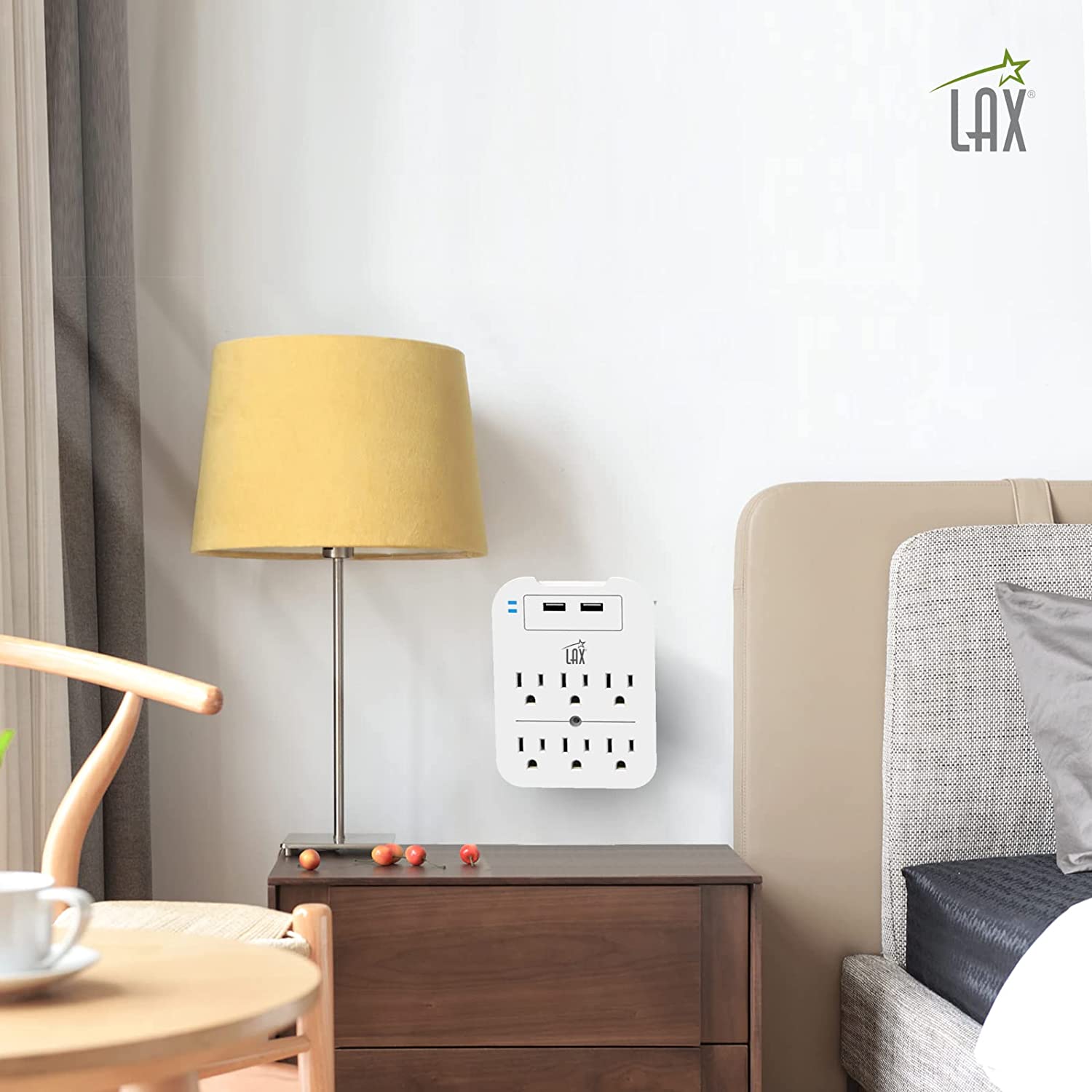 Multi-Plug Surge Protector with 6 Wall Outlets & 2 USB Ports
Multipurpose: The multi-plug outlet with USB ports offers six outlets and 2 USB-A ports. Whether it's a smartphone, laptop, camera, or any other electronic device, you can use this premium quality wall outlet extender to charge and install multiple devices simultaneously.

Fast & Smart Charging: This electric outlet extender is also a USB wall charger. Two USB ports automatically detect charging devices and deliver optimal charging speed. Therefore, with this outlet extender, you can charge your devices quickly.

Surge Protection: LAX gadgets aim to provide reliable surge protectors to protect your devices against electrical spikes. Get this multi-plug outlet surge protector, and prevent overcharging, overheating, or short-circuiting expensive gadgets & appliances.

Wide Space: The power outlet extender with a built-in surge protector contains a considerable space between outlets compared to standard sockets. The large spacing will allow you to charge all devices without difficulty.

Compact Design: Unlike others, our outlet extender has a compact design, making it easy for you to charge your gadgets in small spaces like the bedside, behind the sofa, kitchen, or dorm rooms. Therefore, don't hesitate to add our high-quality wall outlet extender to make charging devices easier.
LAX is a leading brand for high-quality accessories! We develop products that meet everyday needs through great surge protection, beautiful designs, and intuitive functionality. We deliver long-lasting, modern accessories like power banks, cables, chargers, car mounts, etc.
Product Features:

Outlet Extender
6 Outlet Multi-Plug Extender
2 USB Charging Ports
Powerful Surge Protector
Fast Charging
Do you want to take full advantage of the power outlets in your room? LAX Gadgets outlet extender with USB ports will make the job easier for you. Our outlet extender surge protector allows you to plug in or charge up to six appliances at a time. Moreover, it also has two USB ports that detect charging devices automatically. Our outlet extender is cordless, so you don't have to worry about it getting pulled.
Safety Guaranteed:
The power outlet extender surge protectors are certified by ETL. It will prevent your gadgets and electrical appliances from short-circuiting and overheating. Therefore, you can use this safe multi-plug outlet extender without any hesitation.