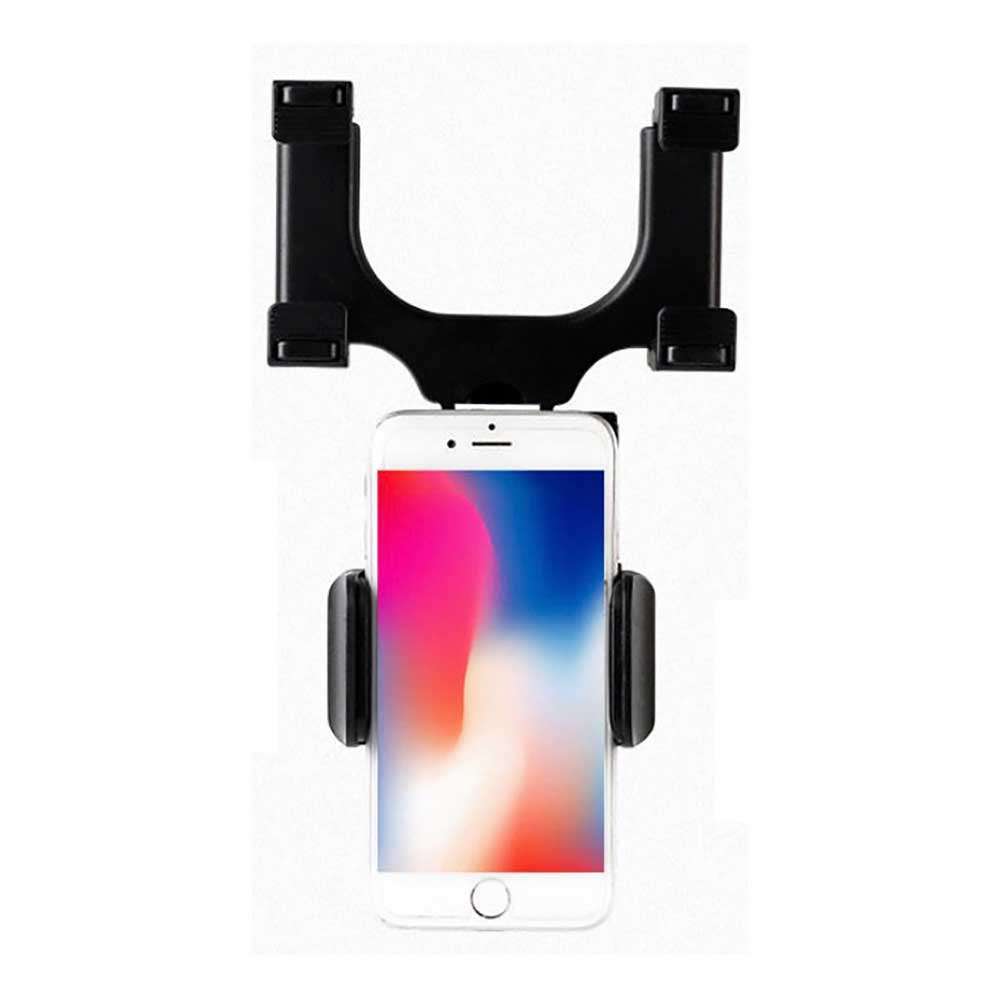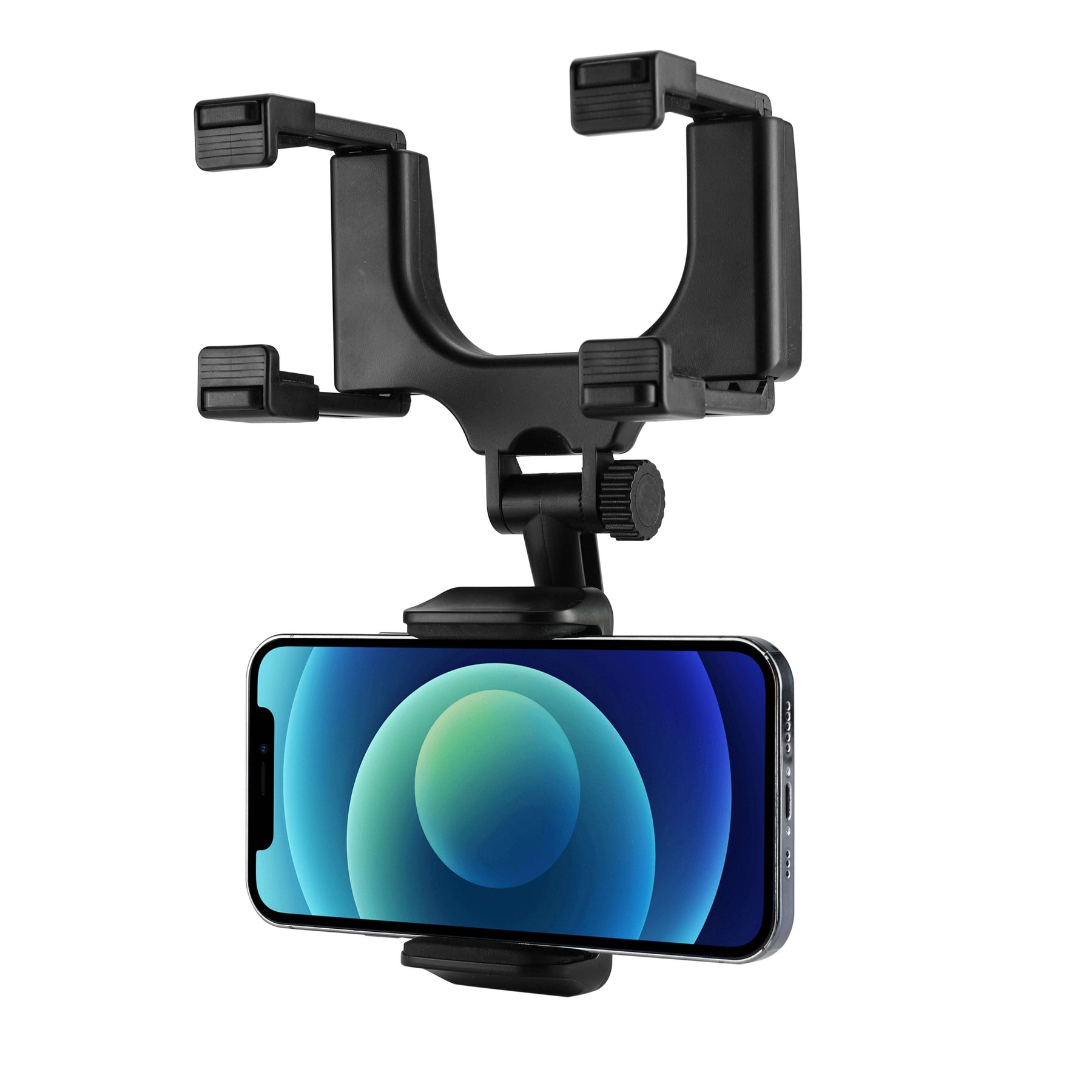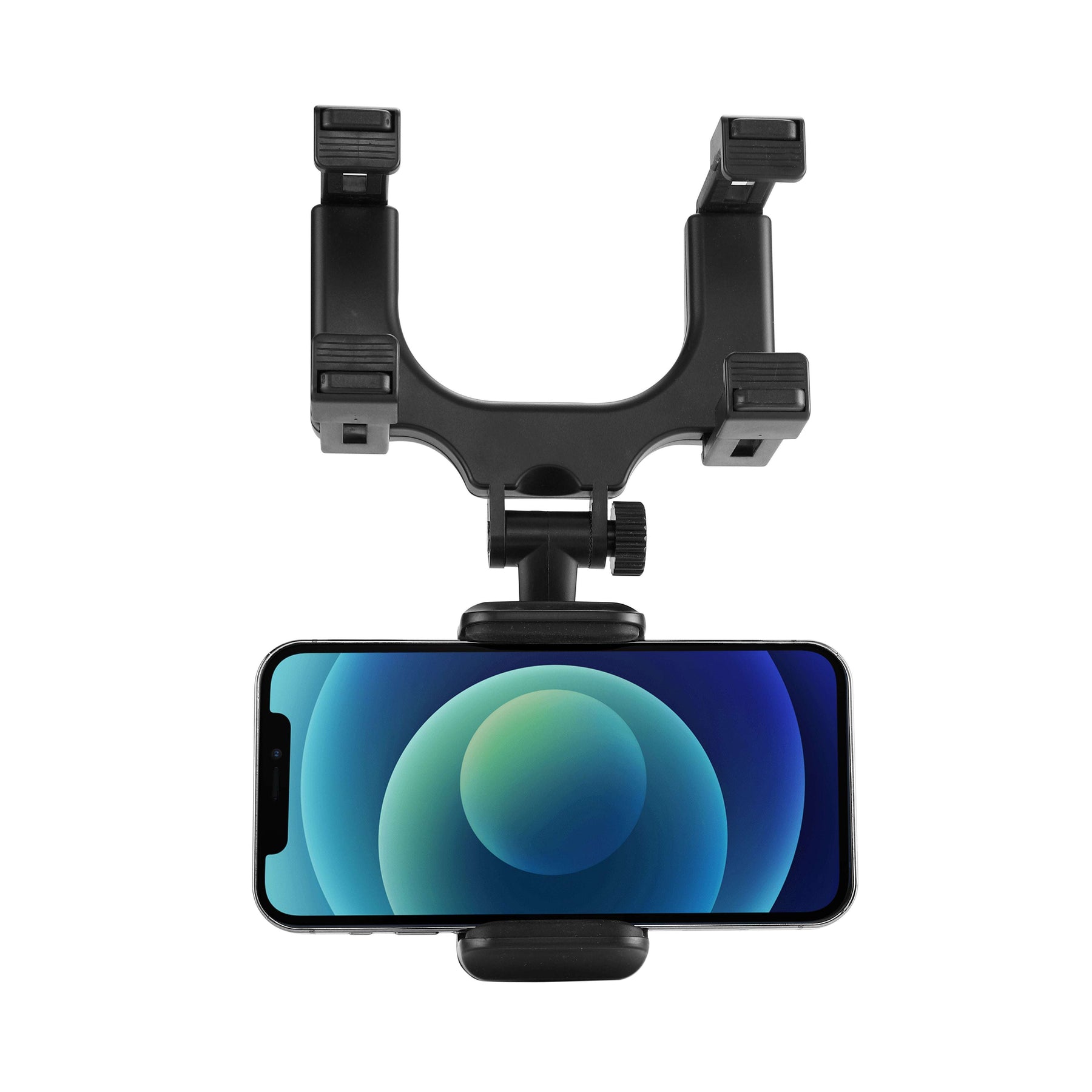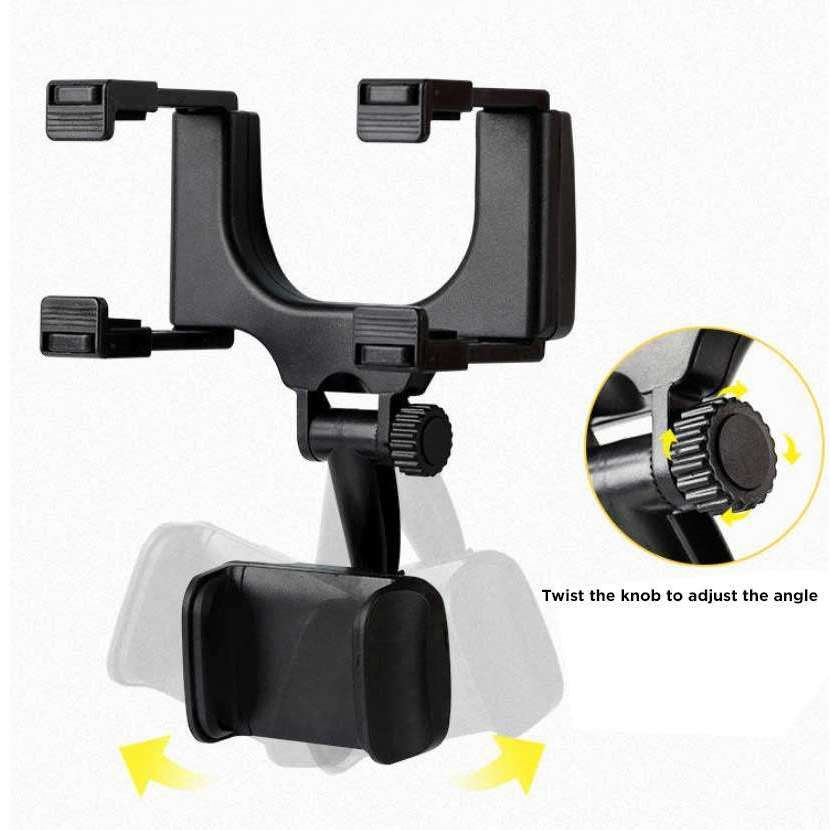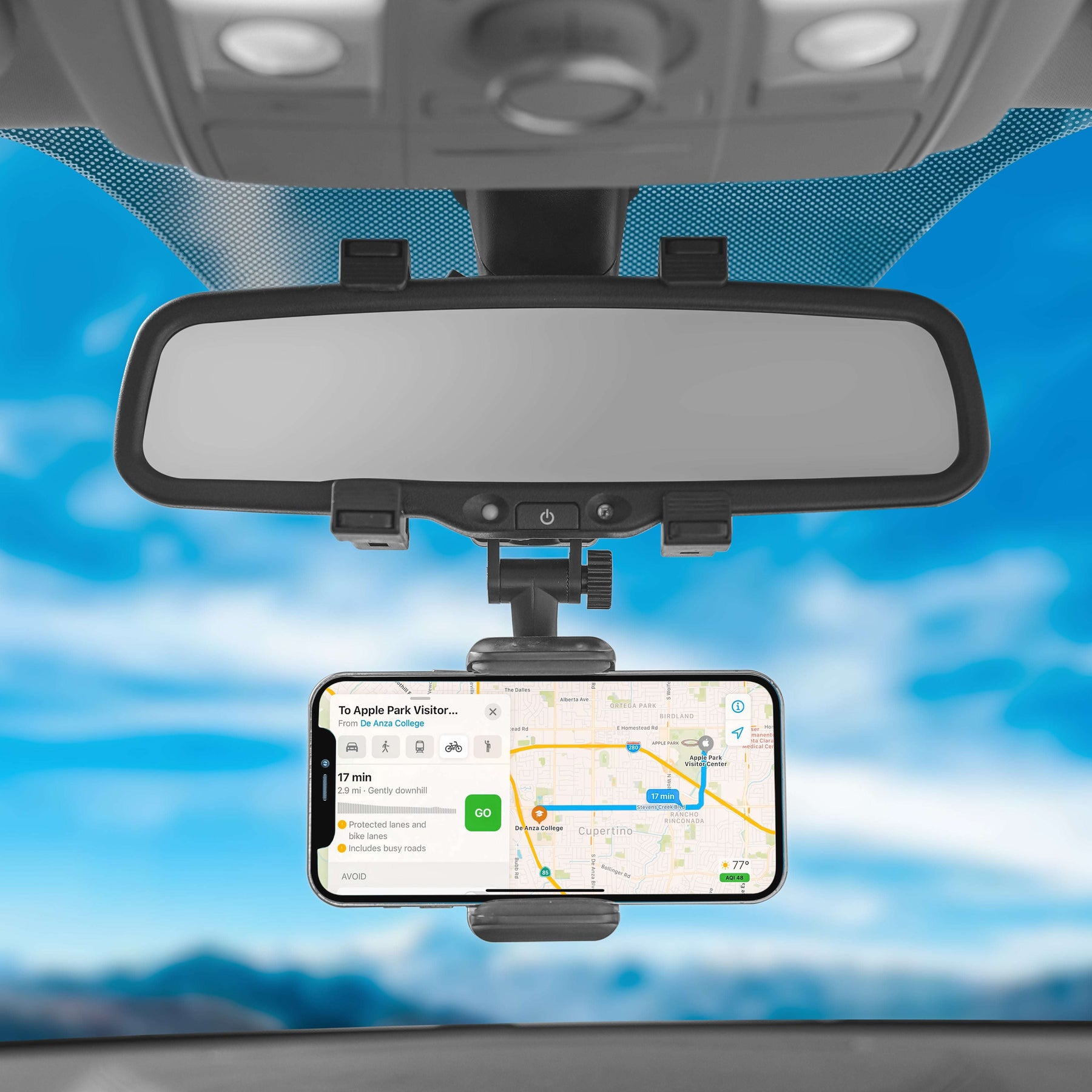 Rearview Phone Holder for Car with 360 Rotatable Ball Point, Adjustable Height & Silicone Padding
Rearview Mount: Rearview mirror phone holder has adjustable brackets that fix your car's rearview. This phone holder car mount will keep your phone in place during a bumpy ride.

Compatibility: The rearview phone holder for c can grip 67-97mm smartphones. It is compatible with iPhone 13 12 11 Pro XS Max XR X 8, Galaxy S20, S20+, S20 Ultra, Z Flip, Note10, Note10+, Fold, S10e, S10, S10+, Fold, Note9, S9, S9+, Smartphones, and GPS devices.

Adjustable Brackets: We design high-quality products for your convenience. Our car phone mount has adjustable brackets and a rotatable ballpoint. It lets the driver adjust the phone's angle for maximum visibility, especially while using GPS.

Clamp-Type Phone Holder: This car phone holder mount by LAX Gadgets has a clamp-type design with adjustable side jaws. The side jaws firmly grip your phone in place, providing a hands-free driving experience.

Anti-Slip Silicone Padding: Our products are designed for your rearview and cell safety. The clamp-type phone holder and the bracket are lined with anti-slip silicone padding. It doesn't only keep your phone in place but also prevents scratches.
LAX is a leading brand for high-quality accessories! We develop products that meet everyday needs through great surge protection, beautiful designs, and intuitive functionality. We deliver long-lasting, modern accessories like power banks, cables, chargers, car mounts, charging docks, and more.  

Product Features:
Rearview Car Mount Cradle Type Phone Holder
Rotatable Ball Point Adjustable Brackets
Designed for Convenience
Easy Installation

Do you want to keep up with GPS and your phone notifications while driving? Stress no more, LAX Gadgets has the right solution for you. This rearview mirror phone holder for a car has adjustable brackets that can fit the rearview mirror of any vehicle. Its clamp-type phone holder secures your smartphone in place while you drive. Moreover, it features a 360° rotatable ball head, making it easy to set the phone at an angle that offers maximum visibility.

Easy Setup: Installing our car phone mount is simple; it doesn't require any tools. Use the adjustable brackets to install the phone mount on your vehicle's rearview mirror. These brackets are also lined with sponge pads to grasp the rearview mirror without scratching it.