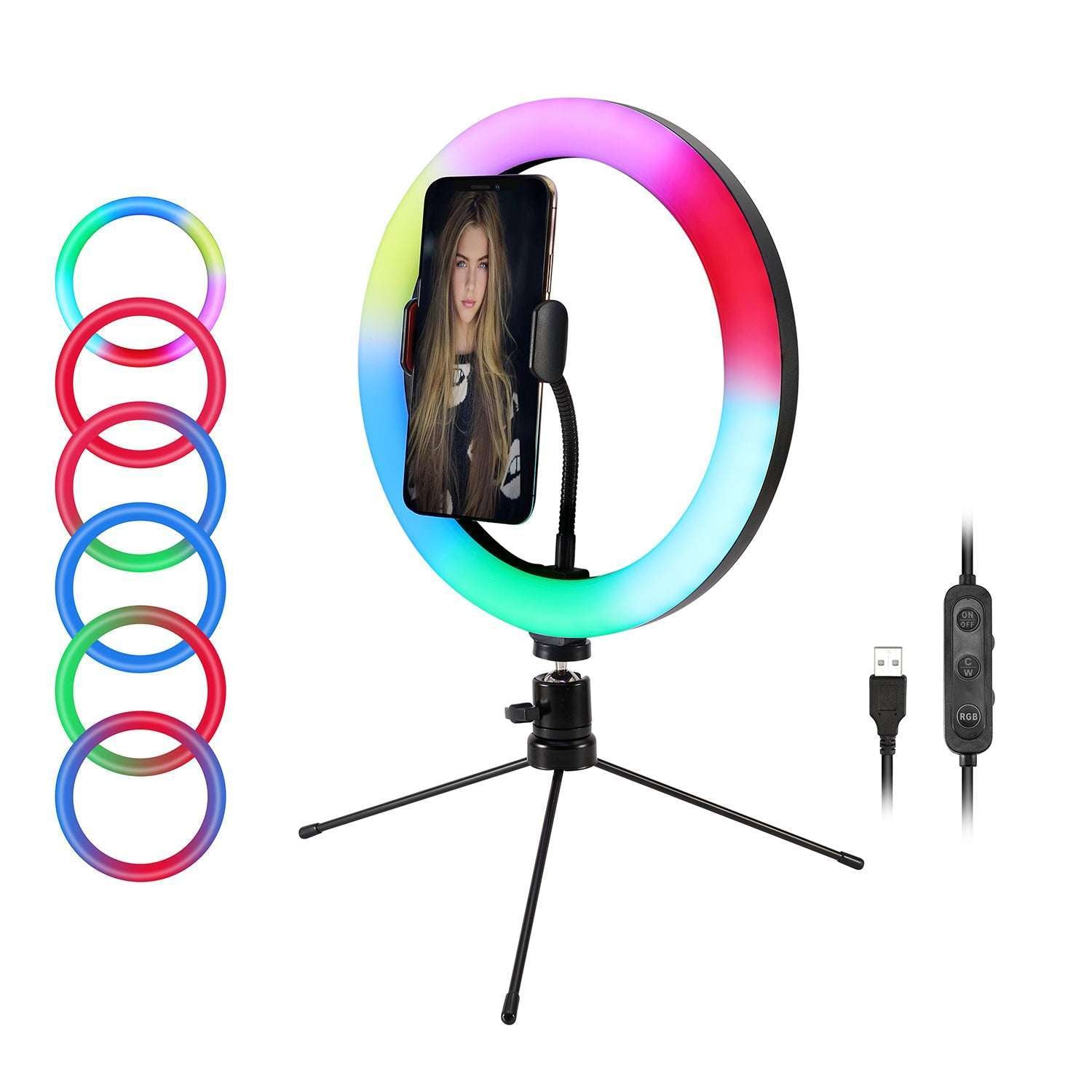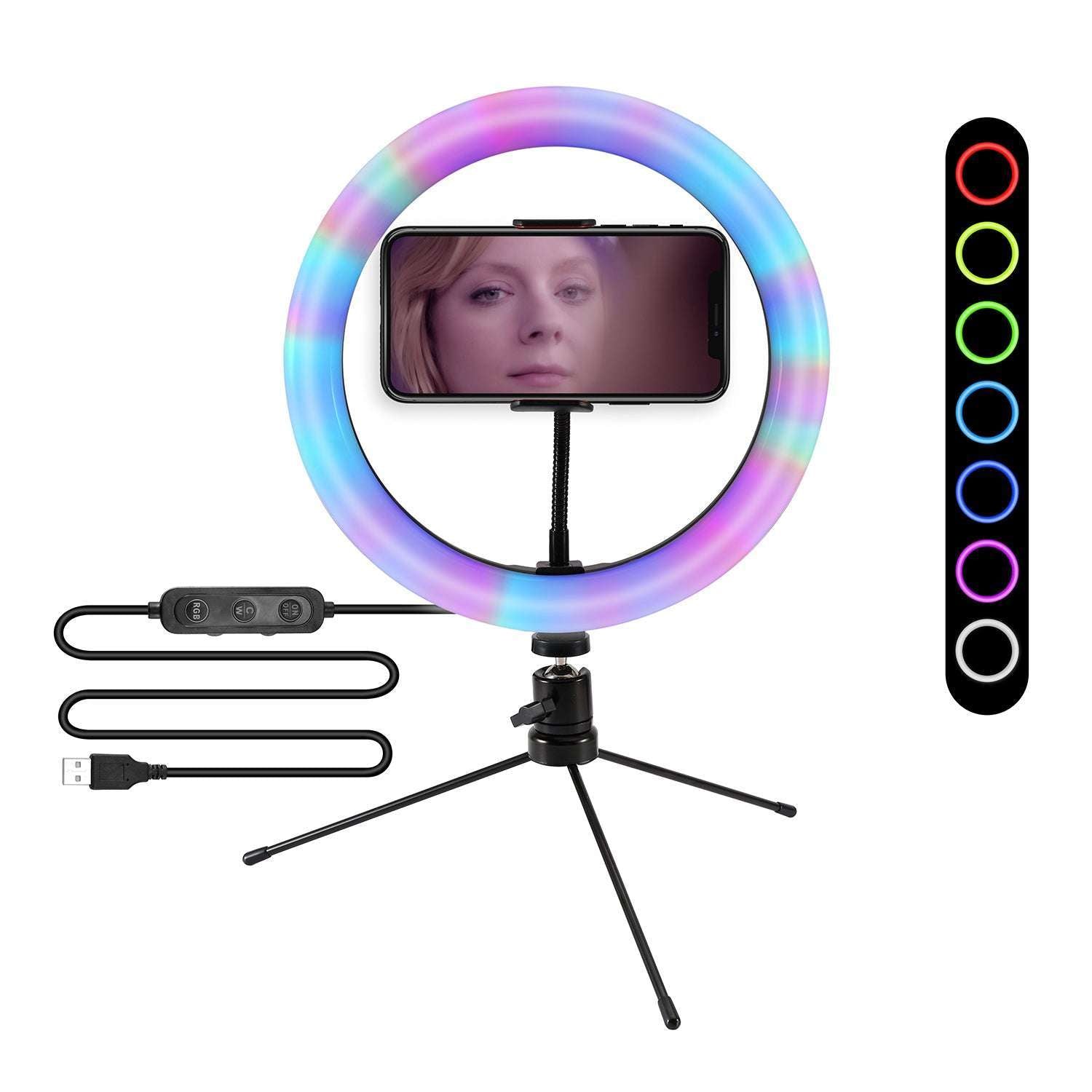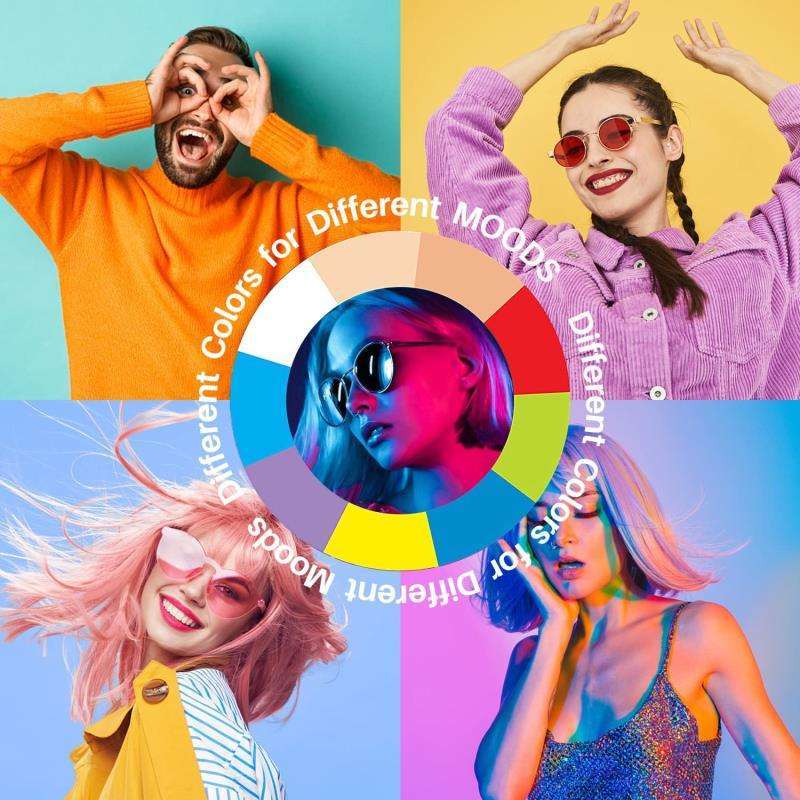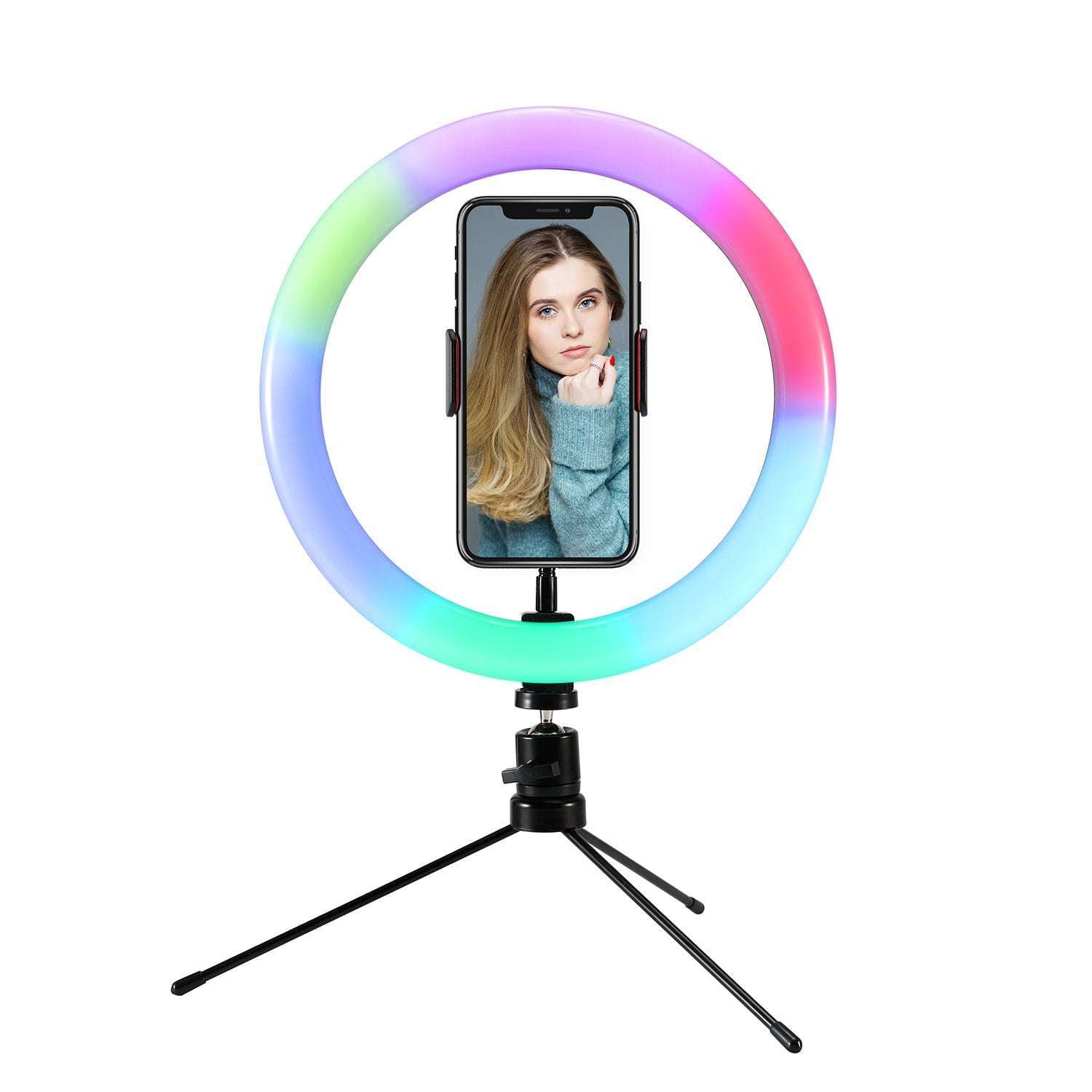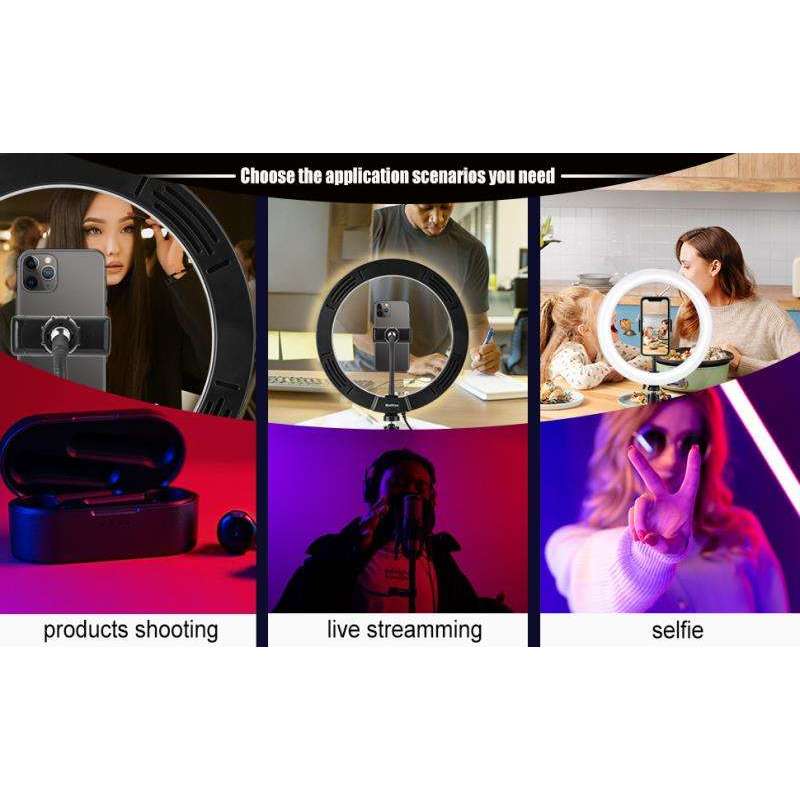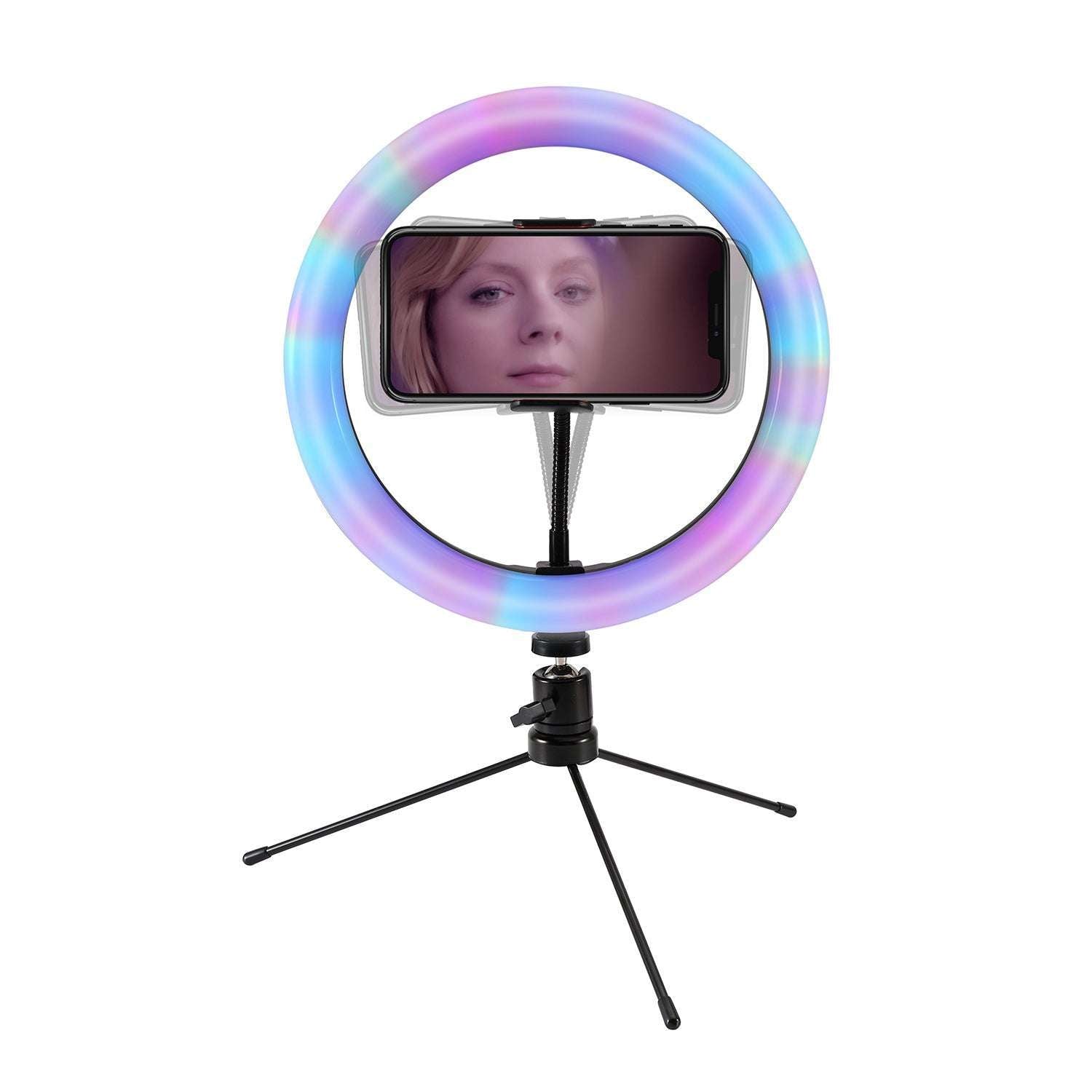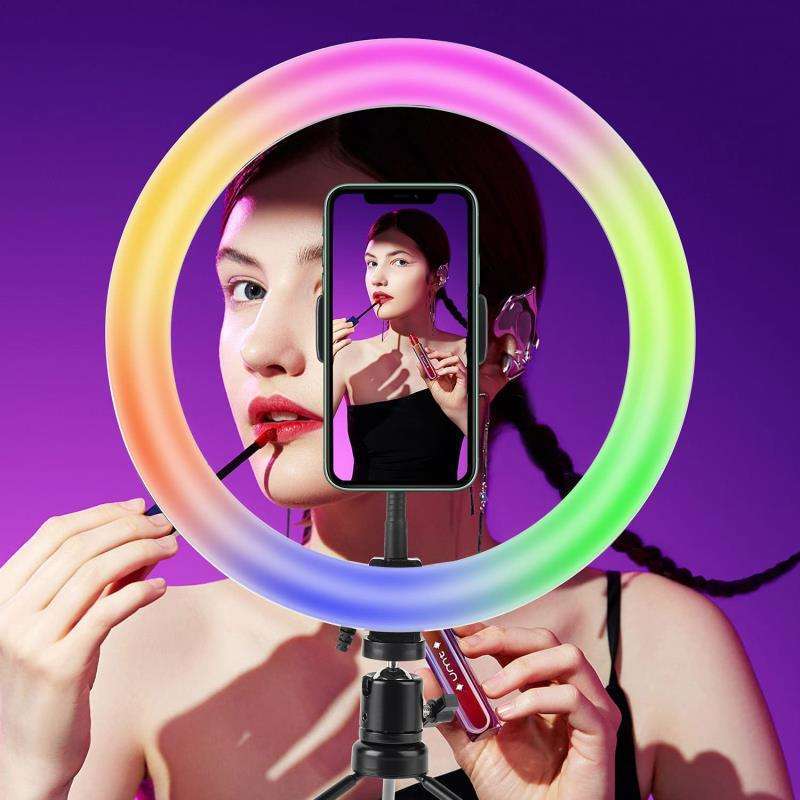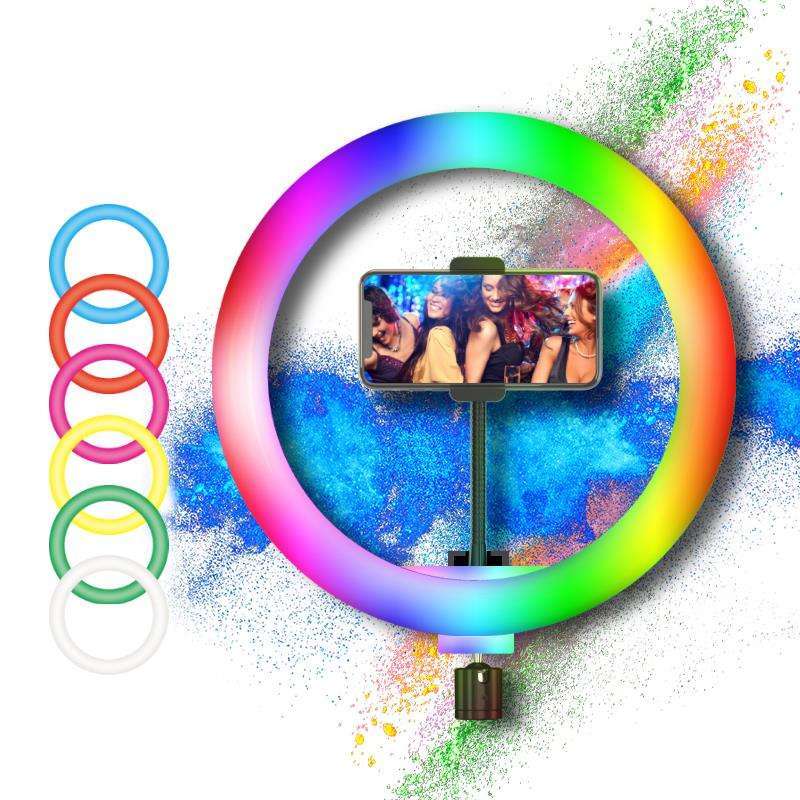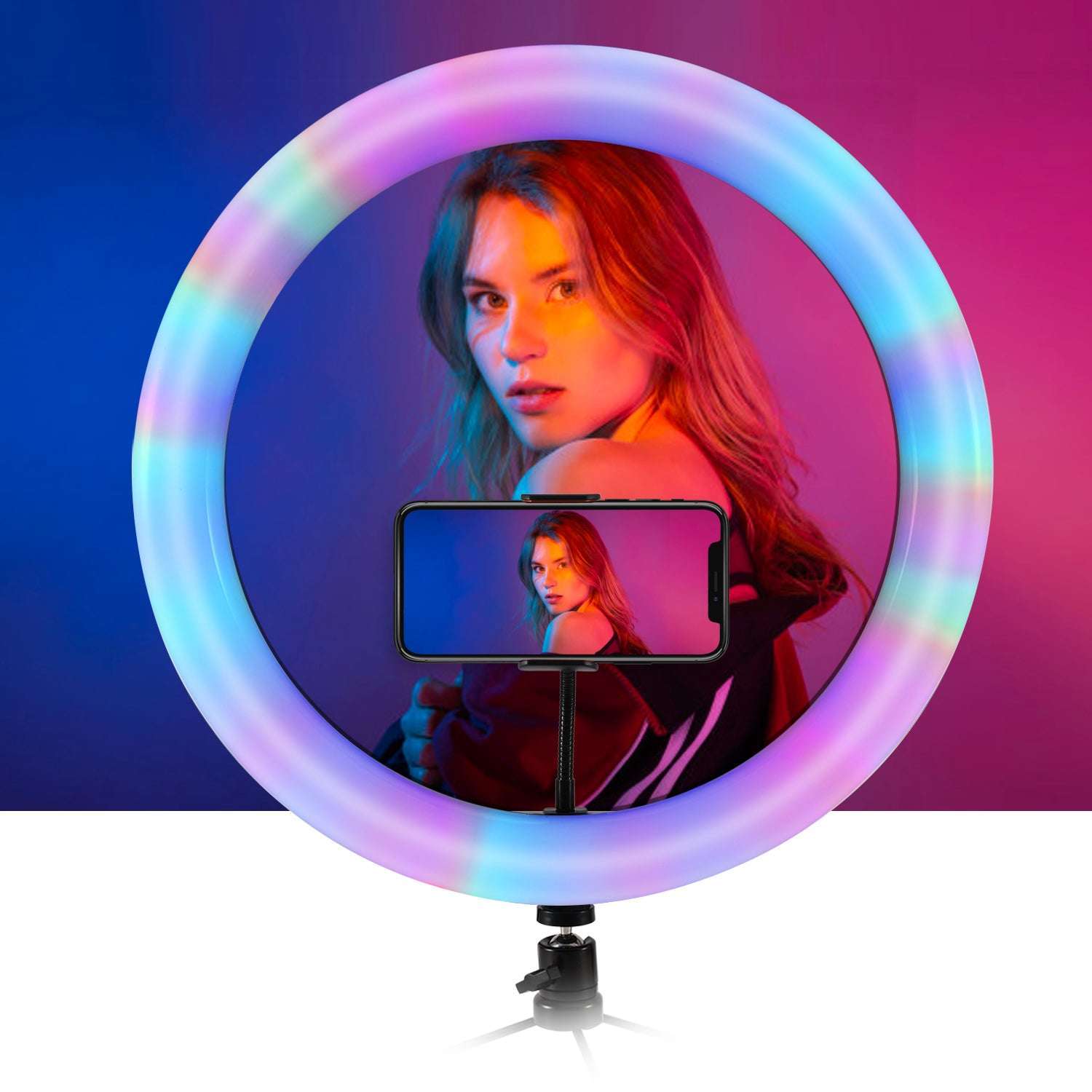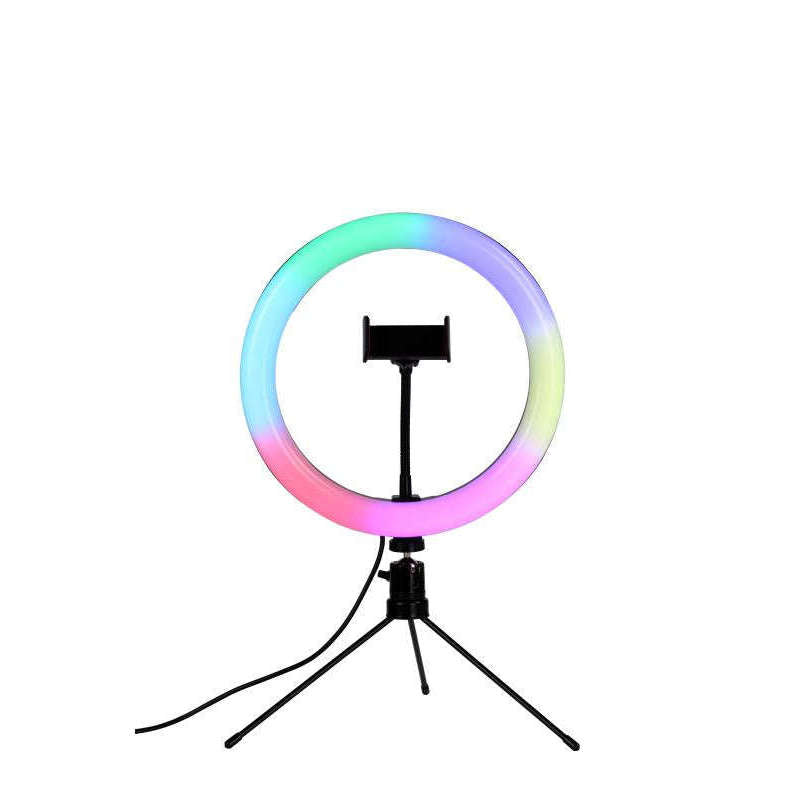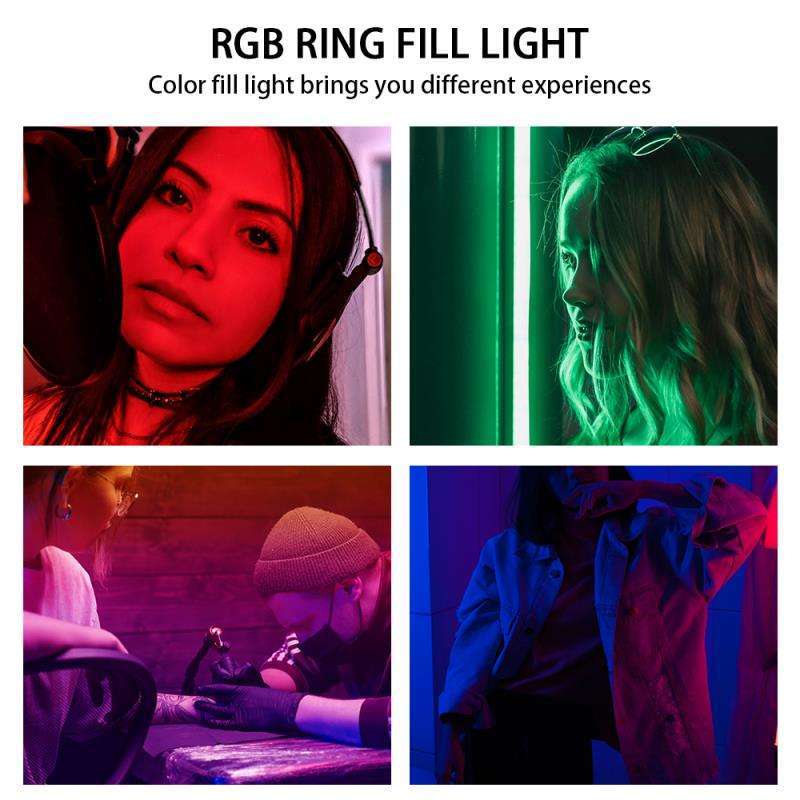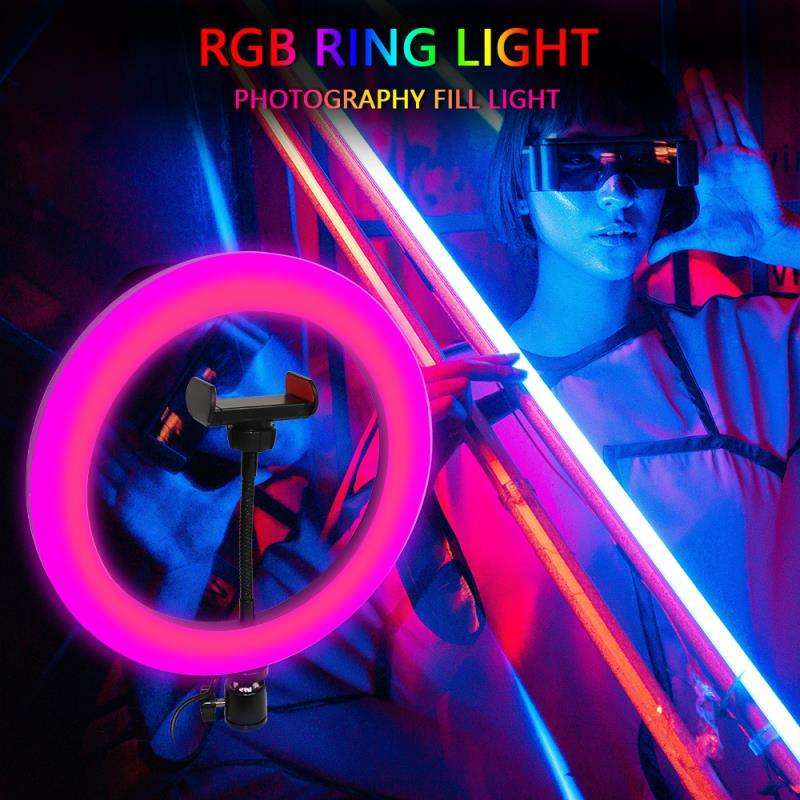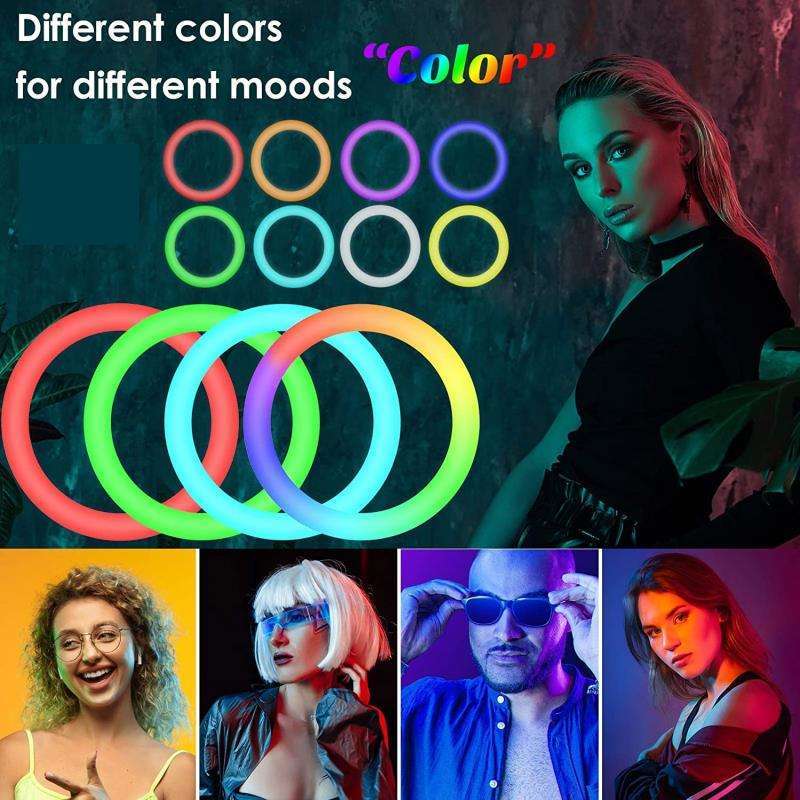 Multi-Color LED Selfie Ring Light with Small Tripod
RGB Selfie Ring Light: This selfie ring light offers a variety of brightness levels and colors. Use the button controller on the attached cable to switch light colors & create unique content.

Universal Compatibility: Our light stand has a clamp-type phone holder compatible with all smartphones. It firmly grips the latest smartphones like iPhone, Samsung, LG, OnePlus, Oppo, etc.

Multipurpose Accessory: The selfie ring light and phone holder can serve numerous purposes. Use it for hands-free video calls, selfies, and video recording experiences.

Energy Saving Light: This selfie ring light is powered by a USB-A cable, reducing energy consumption. The USB-powered light can easily replace your photo studio lights.

Adjustable Stand: Our tripod stand is adjustable according to your needs. You can alter the stand's length and ring light's angle to get high-definition videos and pictures.
LAX is a leading brand for high-quality accessories! We develop products that meet everyday needs through great surge protection, beautiful designs, and intuitive functionality. We deliver long-lasting, modern accessories like power banks, cables, chargers, car mounts, charging docks, and more.  
Product Features:
Selfie Ring Light Tripod Stand
RGB Ring Light
Clamp-Type Phone Holder
Adjustable Size
USB-Powered Ring Light
Designed for Convenience
Easy Installation
Are you looking for a durable tripod stand with a color-switching selfie ring light? Stress no more, LAX Gadgets has the right solution for you. This tripod stand phone holder features a clamp-type phone holder and an RGB selfie ring light. Its phone holder secures your smartphone while you take video calls from your loved ones or go live on your favorite social media platform. Moreover, it features a USB-A cable and a button controller to switch between brightness levels and colors.
Easy Setup:
Setting our ring light tripod stand is simple; it doesn't require any tools. Use the rotatable knob to adjust the length of the tripod stand. Our clamp-type phone holder has sponge pads to grasp the phone firmly without scratching it.