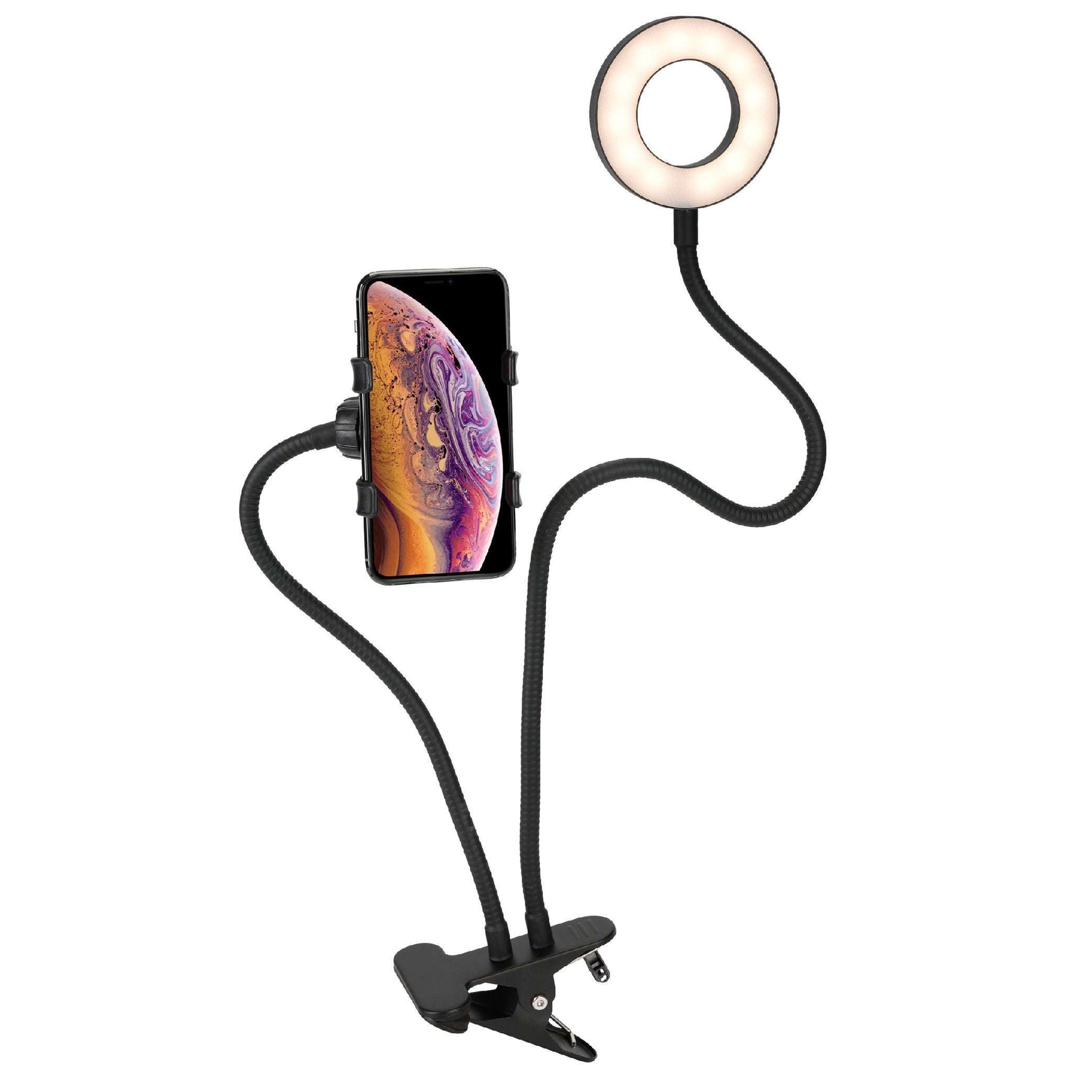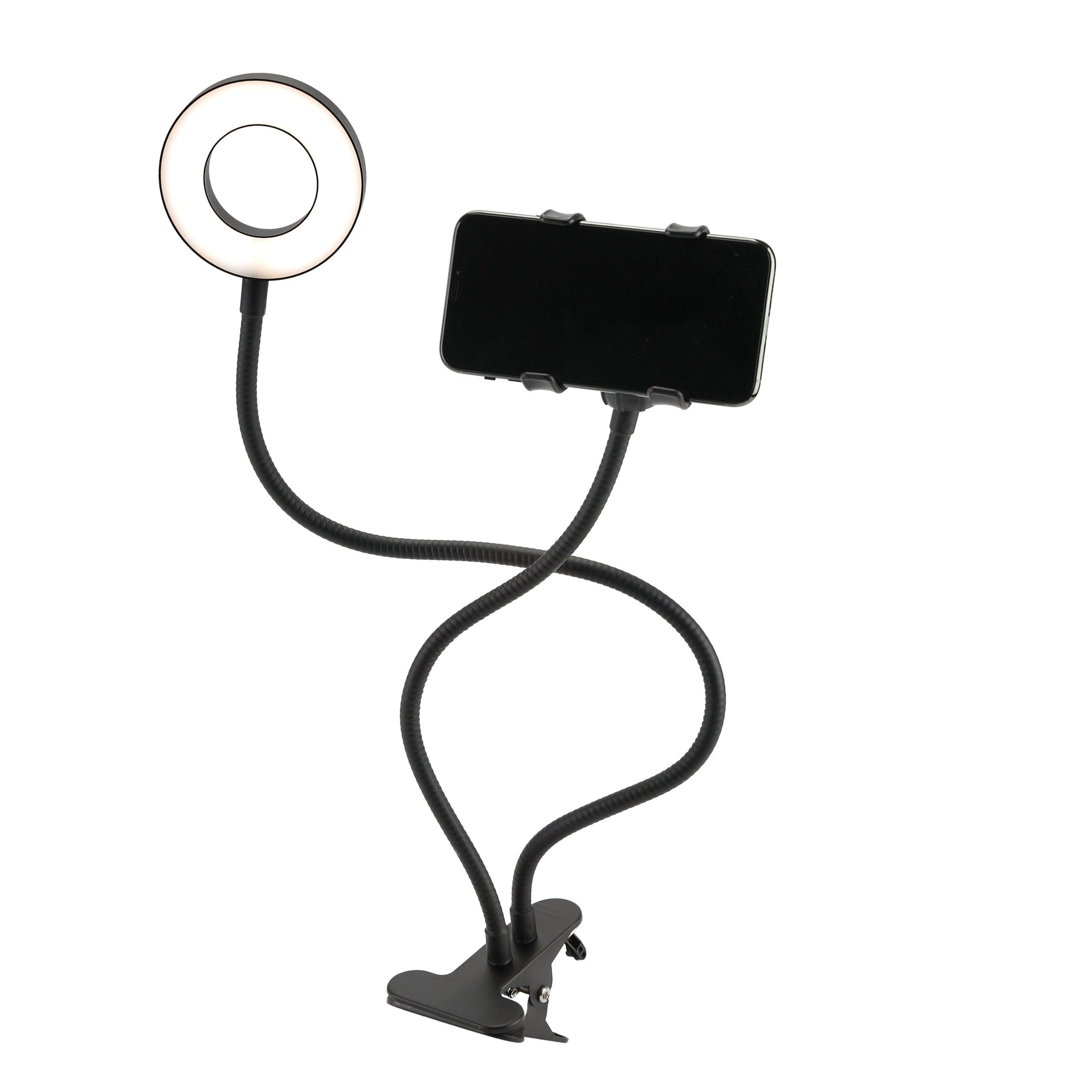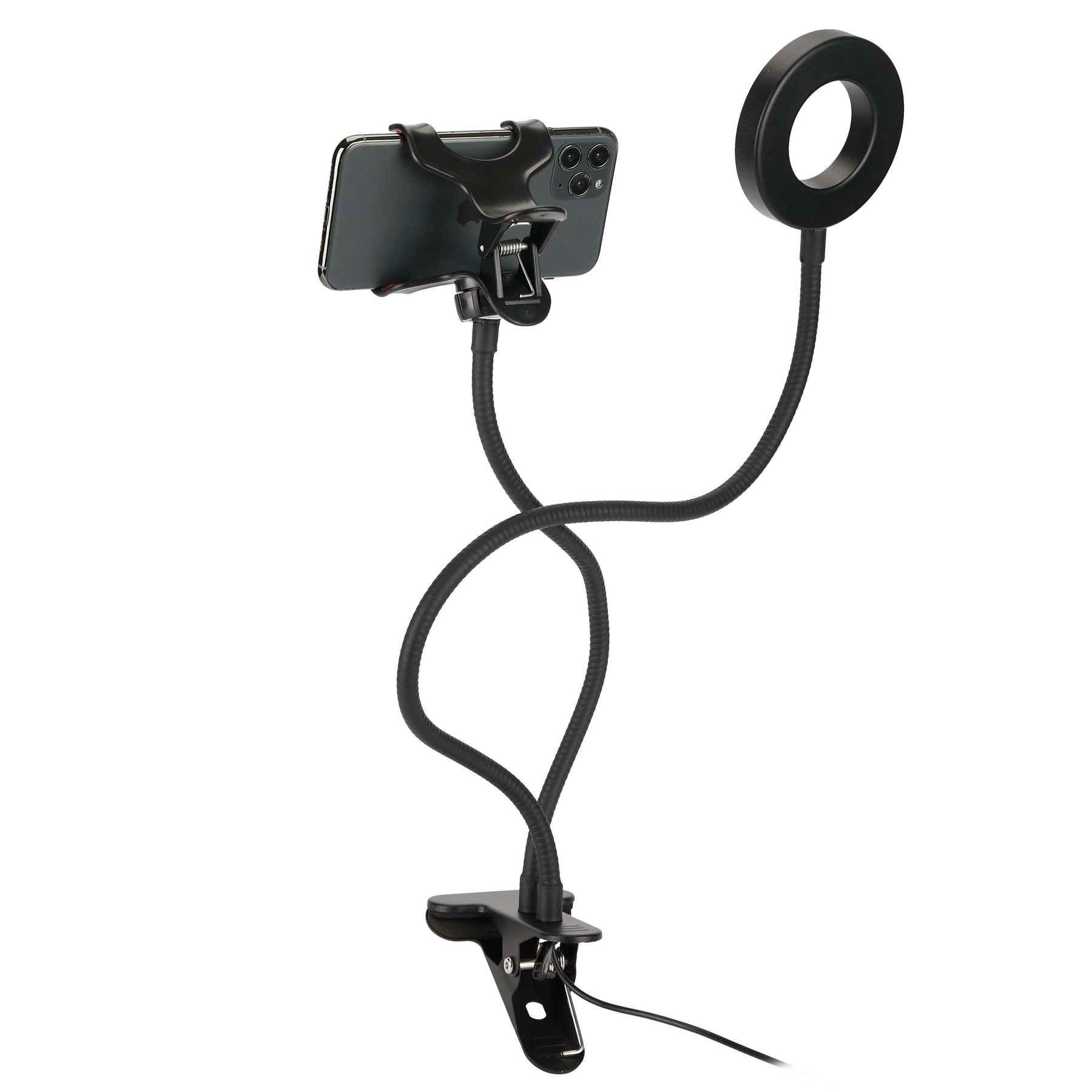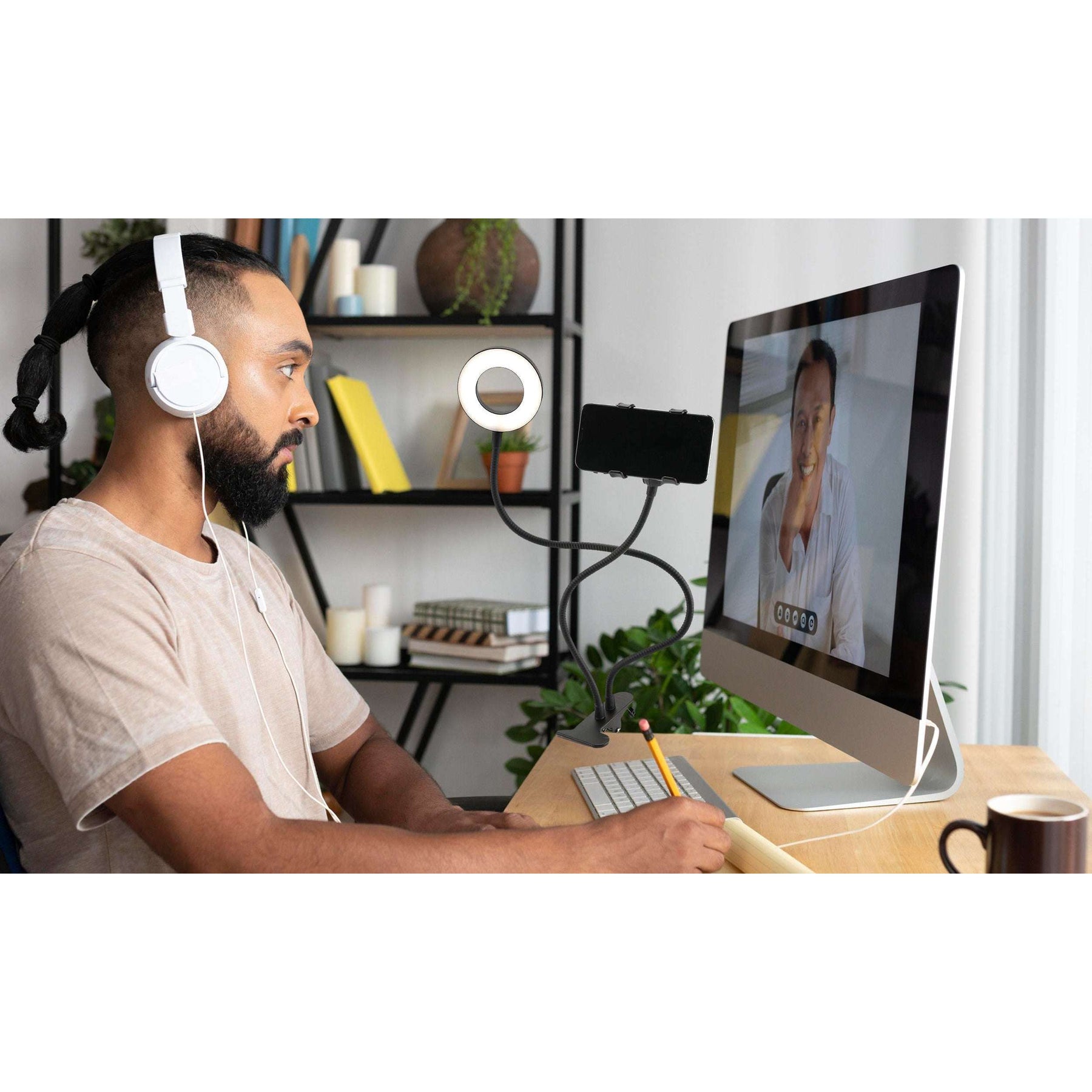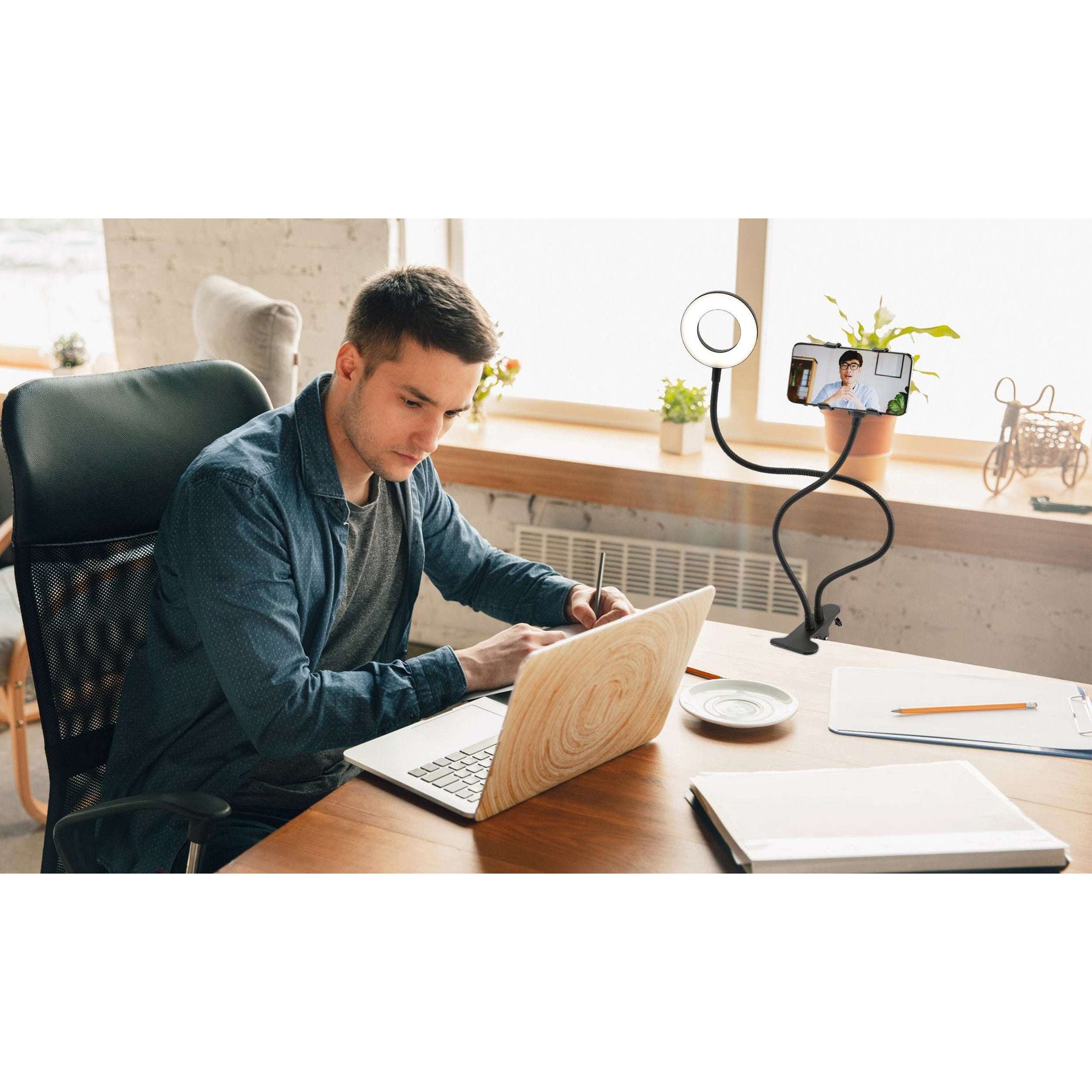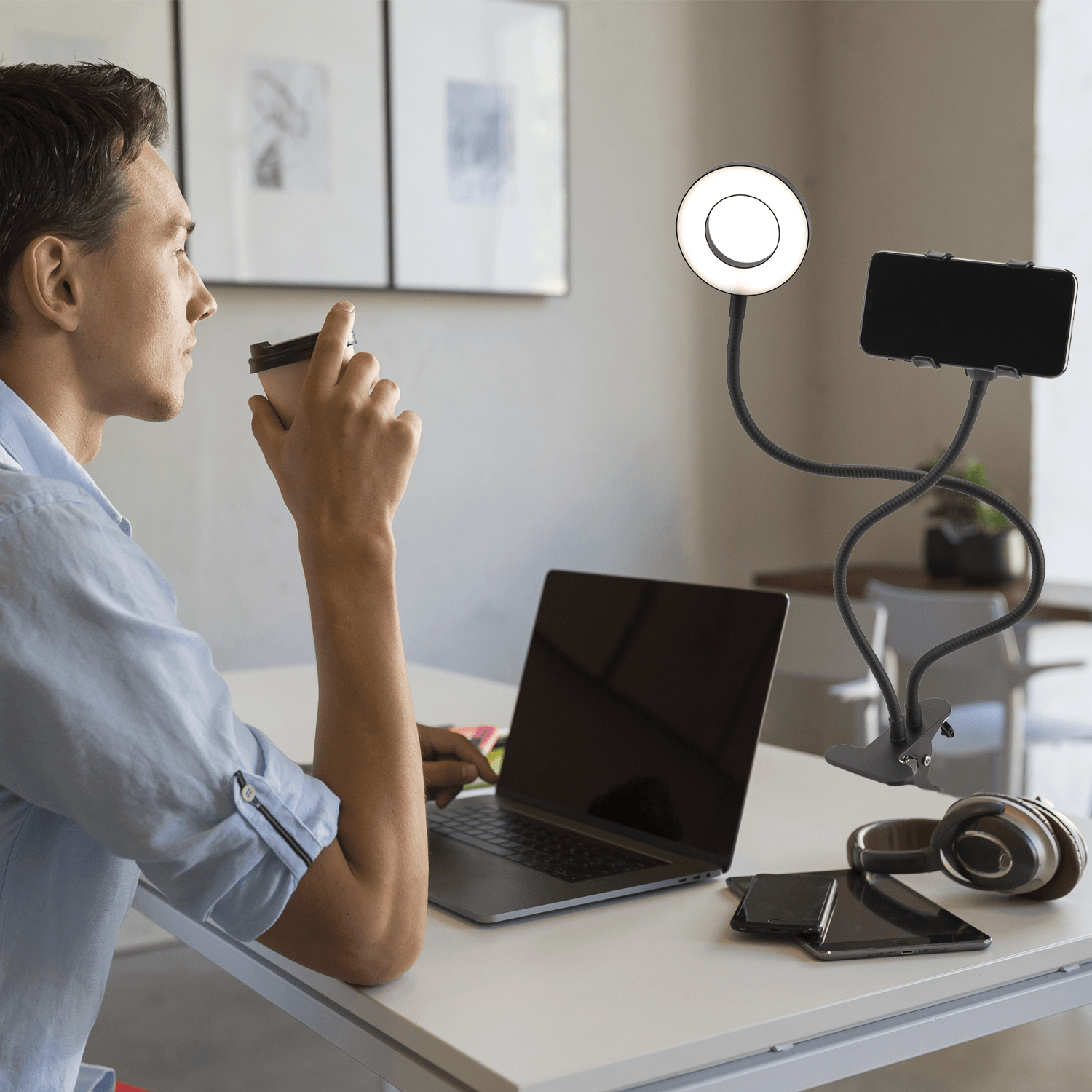 Selfie Ring LED Light Stand with Desk Clip
Desk Ring Light: LAX equips this phone holder with a selfie ring light and a desk clamp. Use the desk clamp clip to set this useful phone holder wherever you want.

Universal Compatibility: Our mini selfie ring light stand is compatible with all smartphones. Hold the latest smartphones like iPhone, Samsung, LG, OnePlus, Oppo, and more.

Multipurpose Accessory: Our selfie ring light and phone holder can serve numerous purposes. Use it for hands-free video calls, selfies, and video recording experiences.

Adjustable Arms: The desk ring light and phone stand have adjustable arms so that you can set up the LED ring light stand's angle according to your preference.

Energy Saving Light: This tabletop phone ring light has a soft yet bright light to illuminate your surroundings. It can easily replace your bedside lamp or photo studio lights.
LAX is a leading brand for high-quality accessories! We develop products that meet everyday needs through great surge protection, beautiful designs, and intuitive functionality. We deliver long-lasting, modern accessories like power banks, cables, chargers, car mounts, charging docks, and more.  
Product Features:
Selfie Ring Light & Phone Holder
Tabletop Clip
Adjustable Arms
USB-Powered Ring Light
Designed for Convenience
Easy Installation
Are you looking for a durable selfie ring light stand? Stress no more, LAX Gadgets has the right solution for you. This tabletop phone holder features a clamp-type phone holder and a mini selfie ring light. Its phone holder secures your smartphone in place while you take video calls from your loved ones or go live on your favorite social media platform. Moreover, it features moveable arms so you can adjust the phone holder and ring light the way you want.
Easy Setup:
Installing our selfie ring light stand is simple; it doesn't require any tools. Use the desk clip to set up the stand on your study table at home or office workstation. Our clamp-type phone holder with sponge pads to grasp the rearview mirror without scratching it.