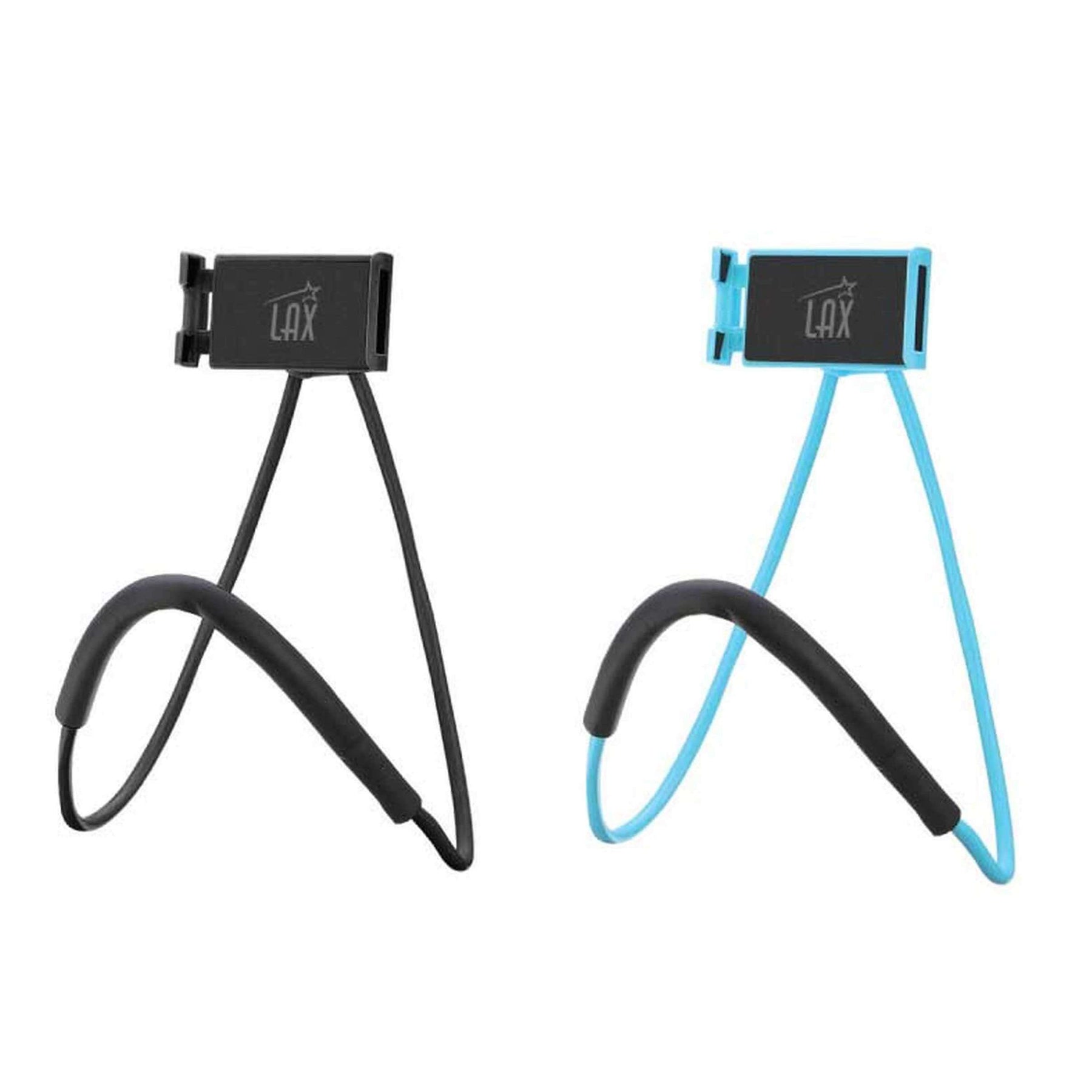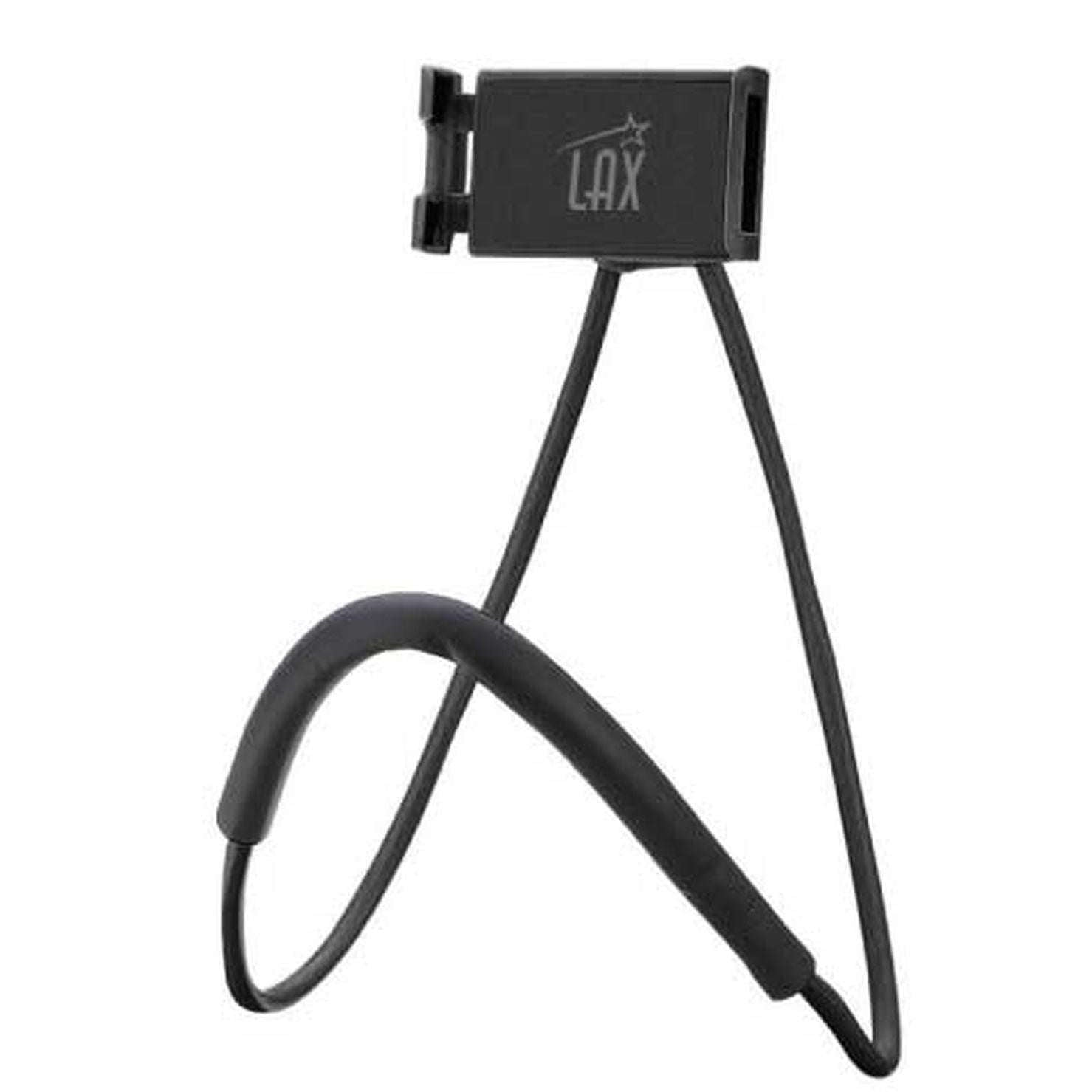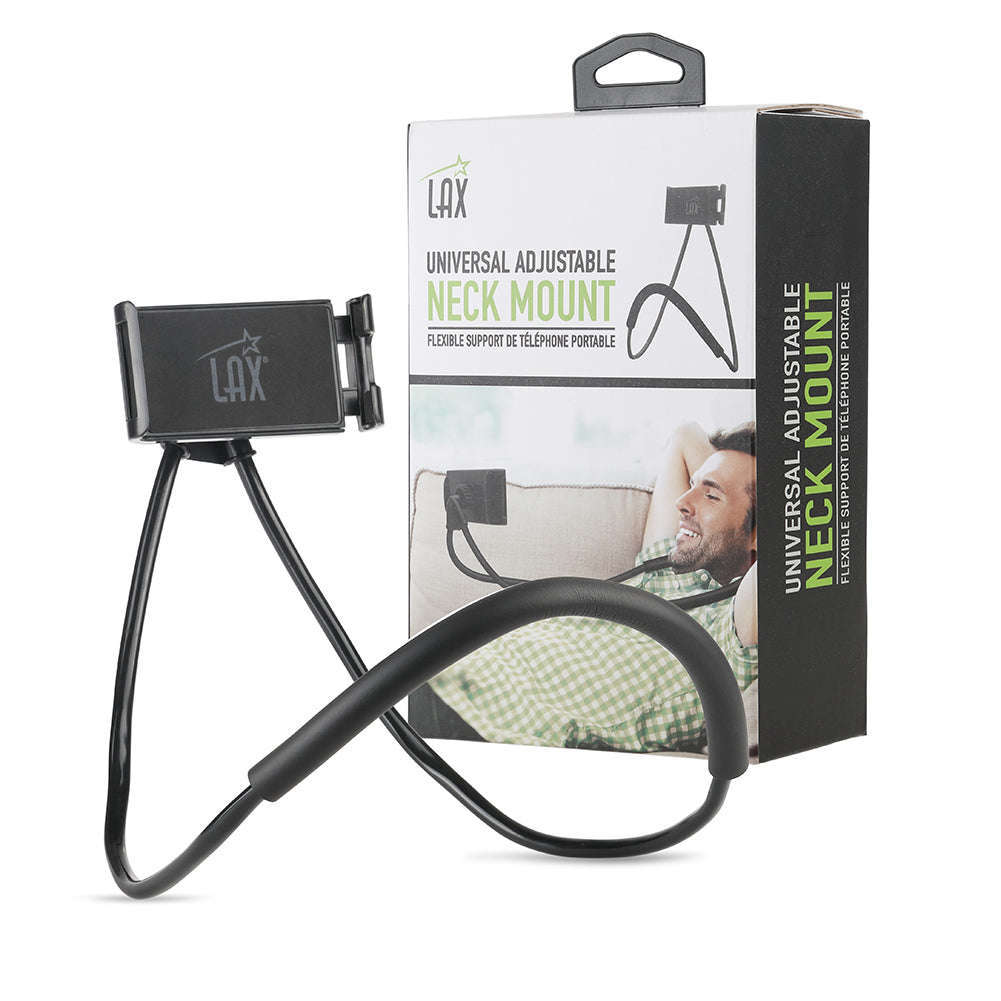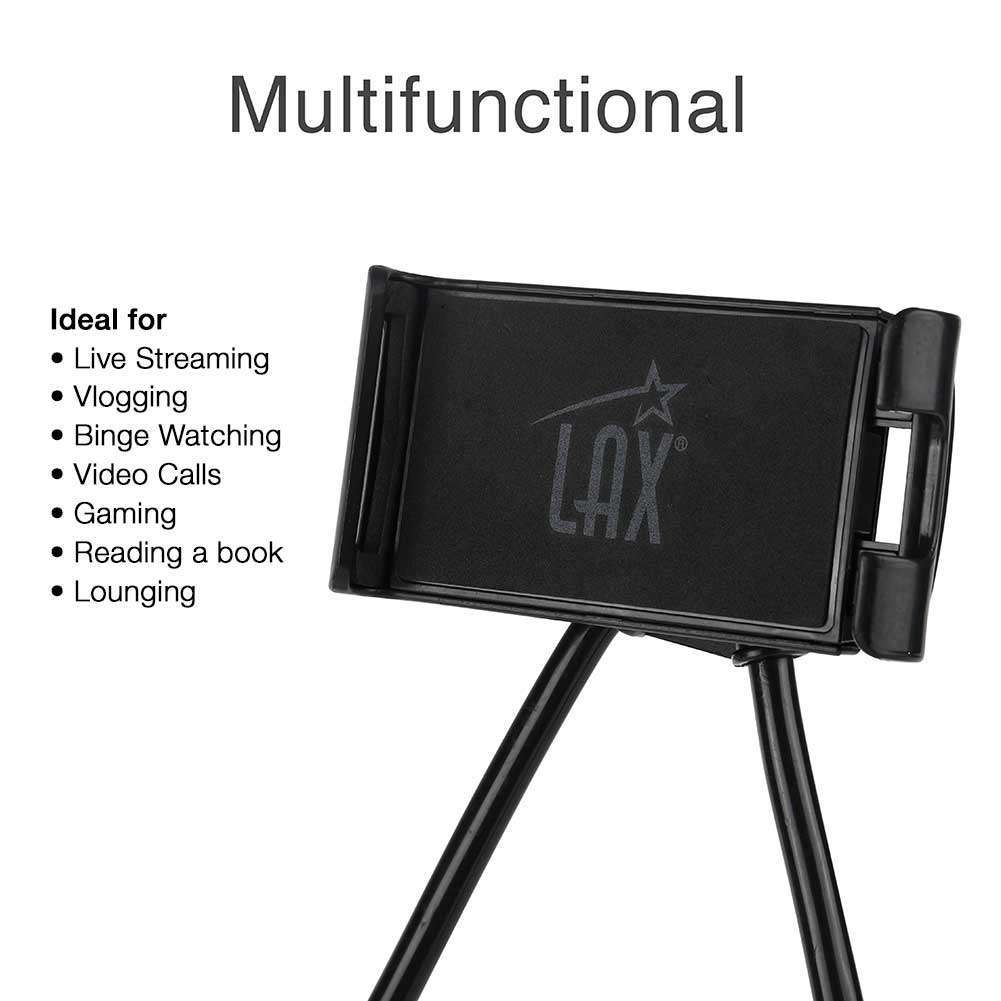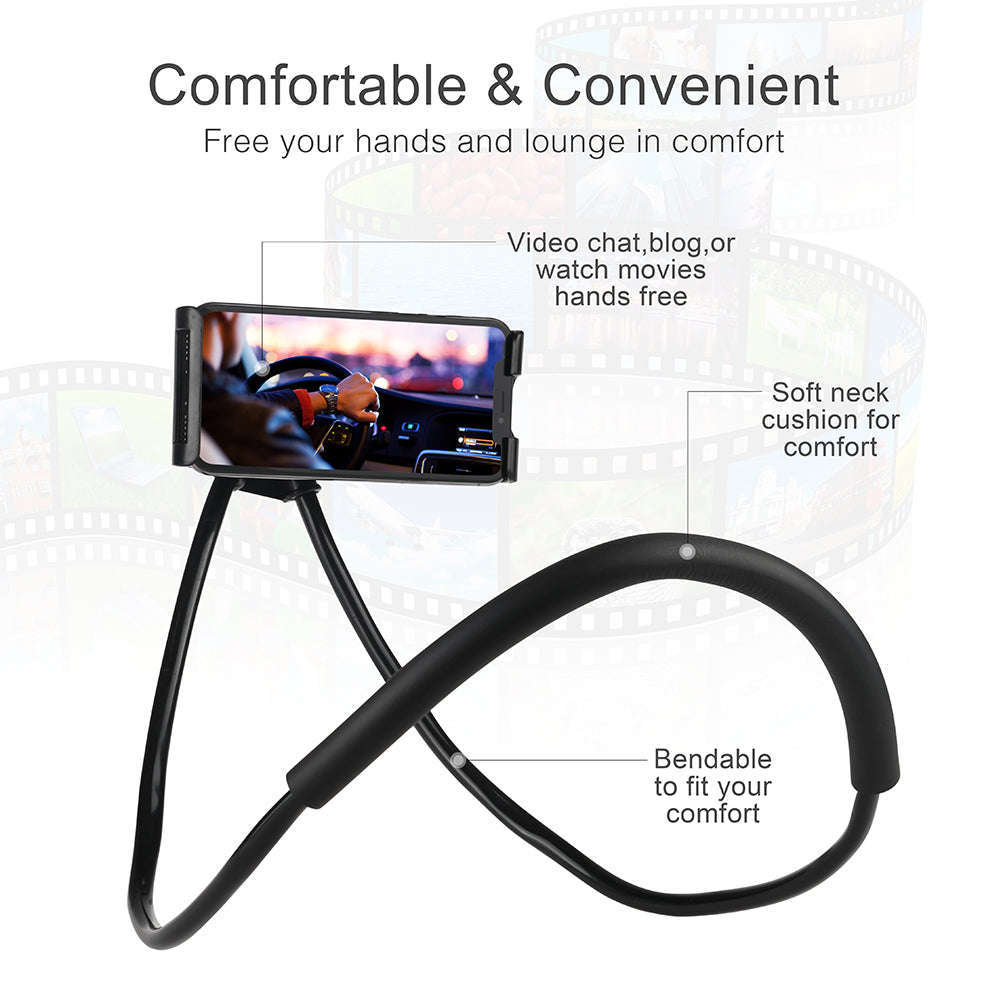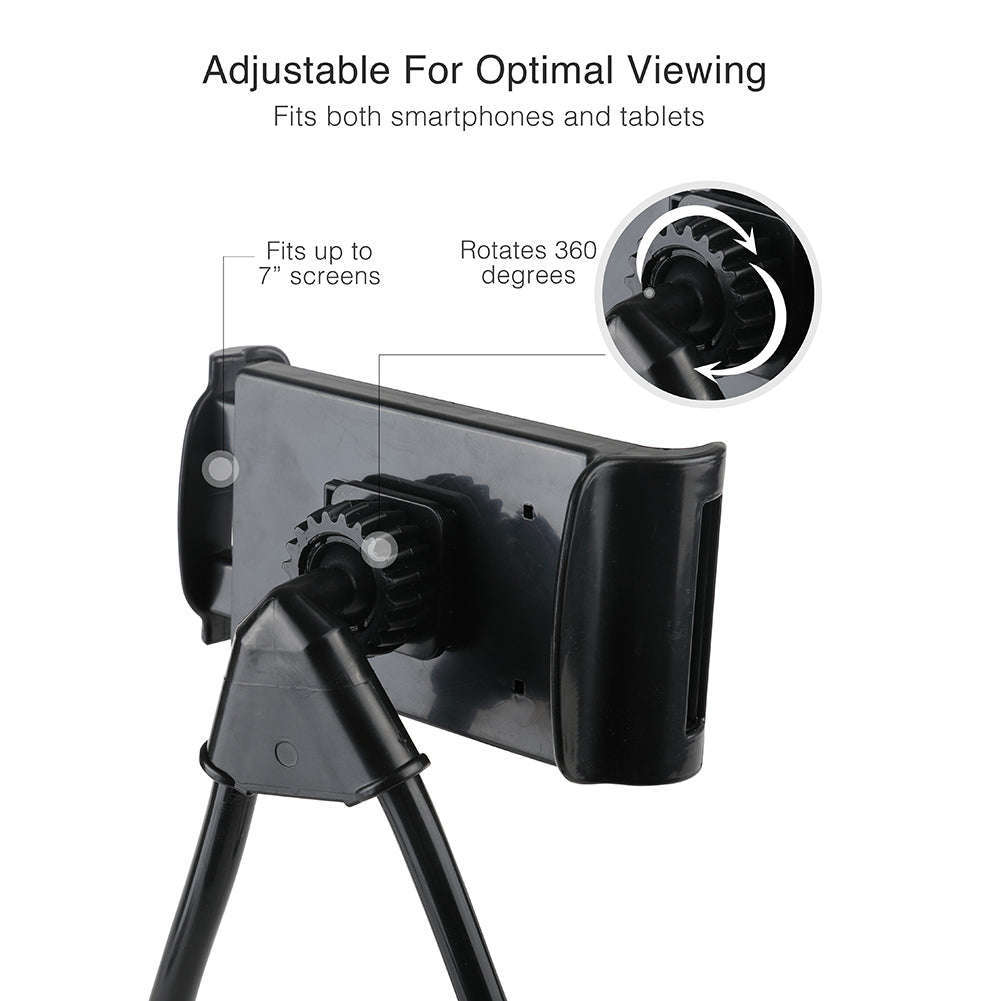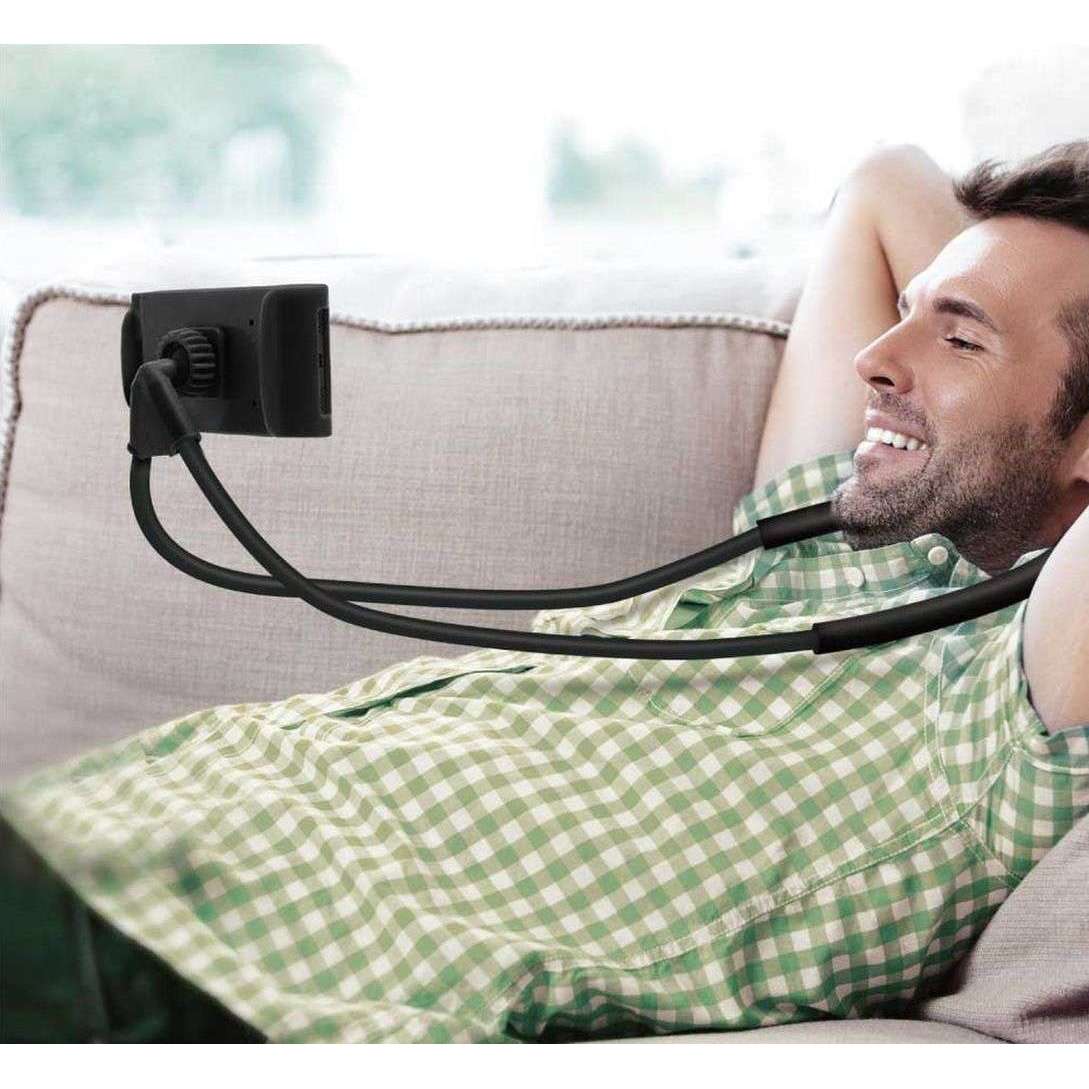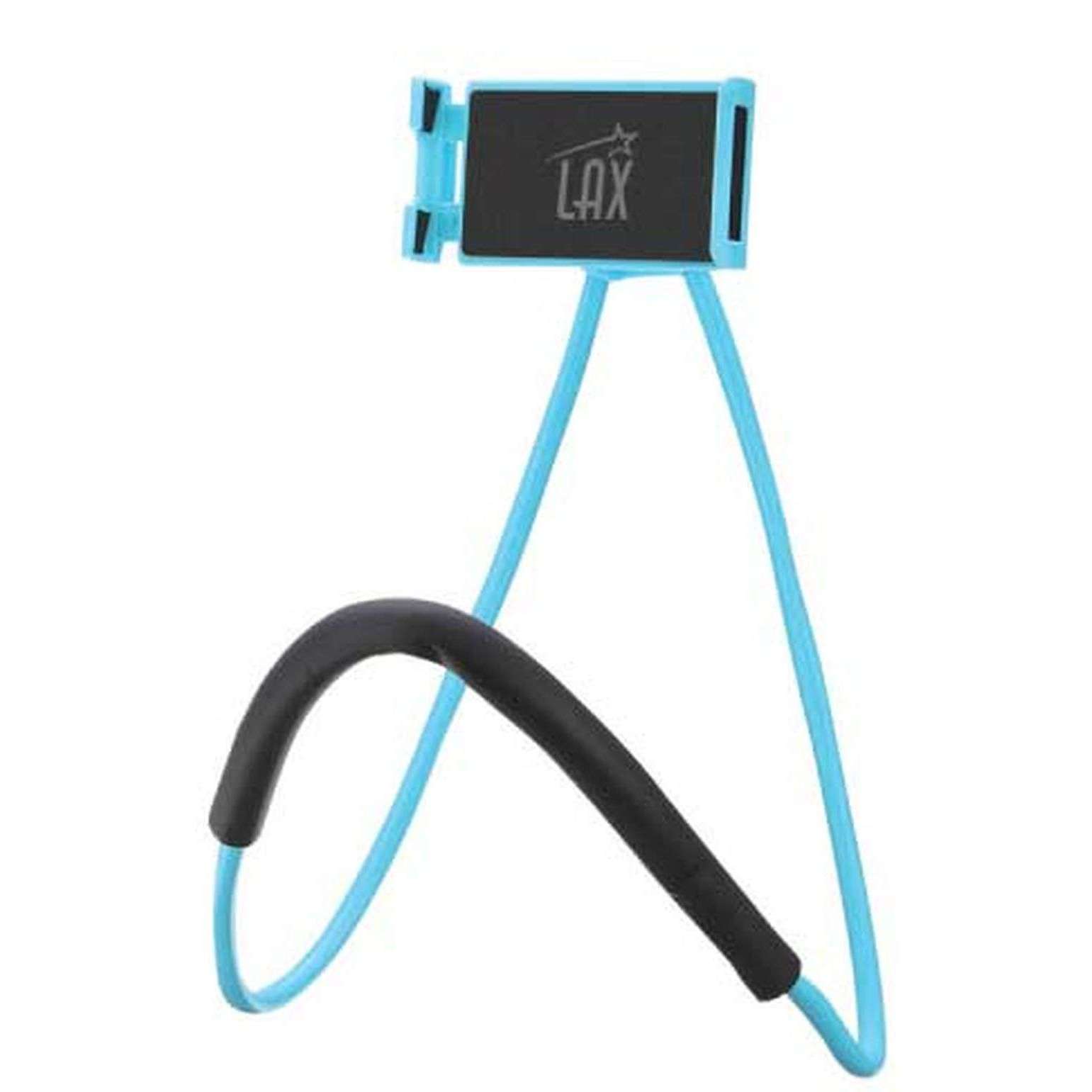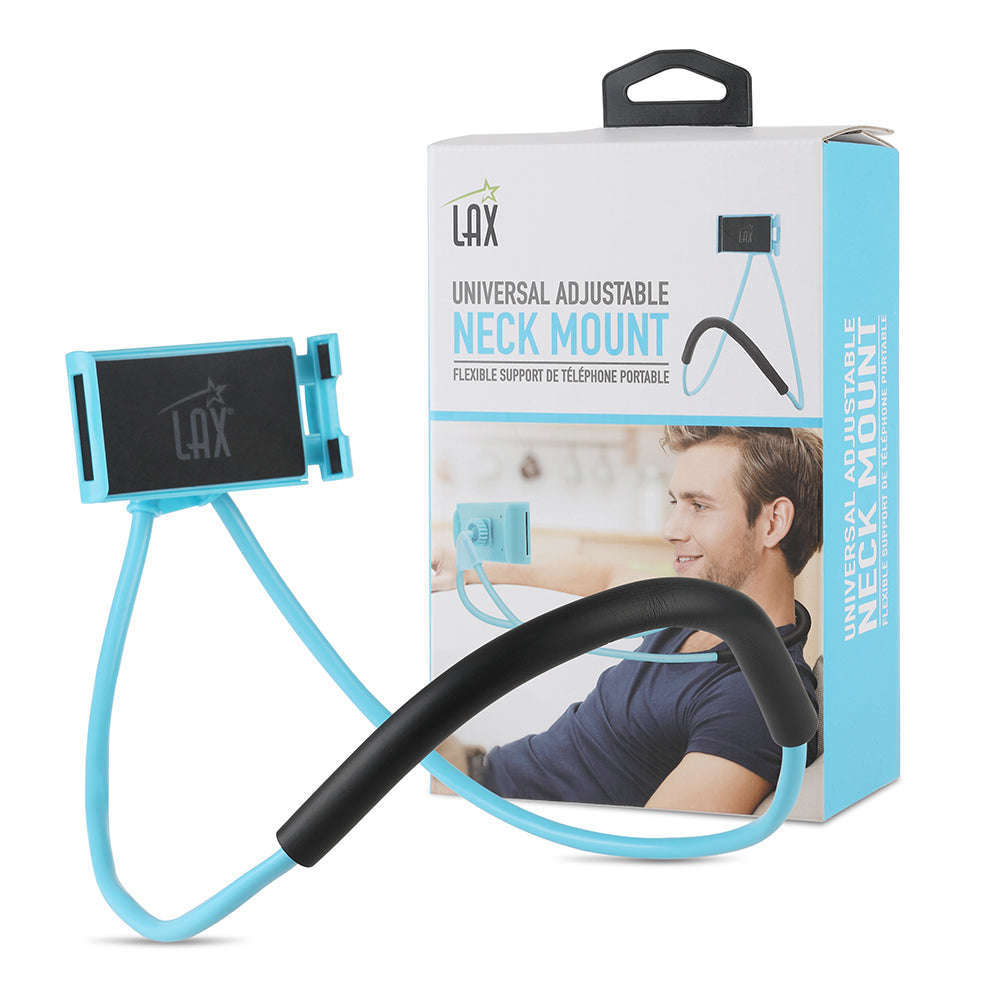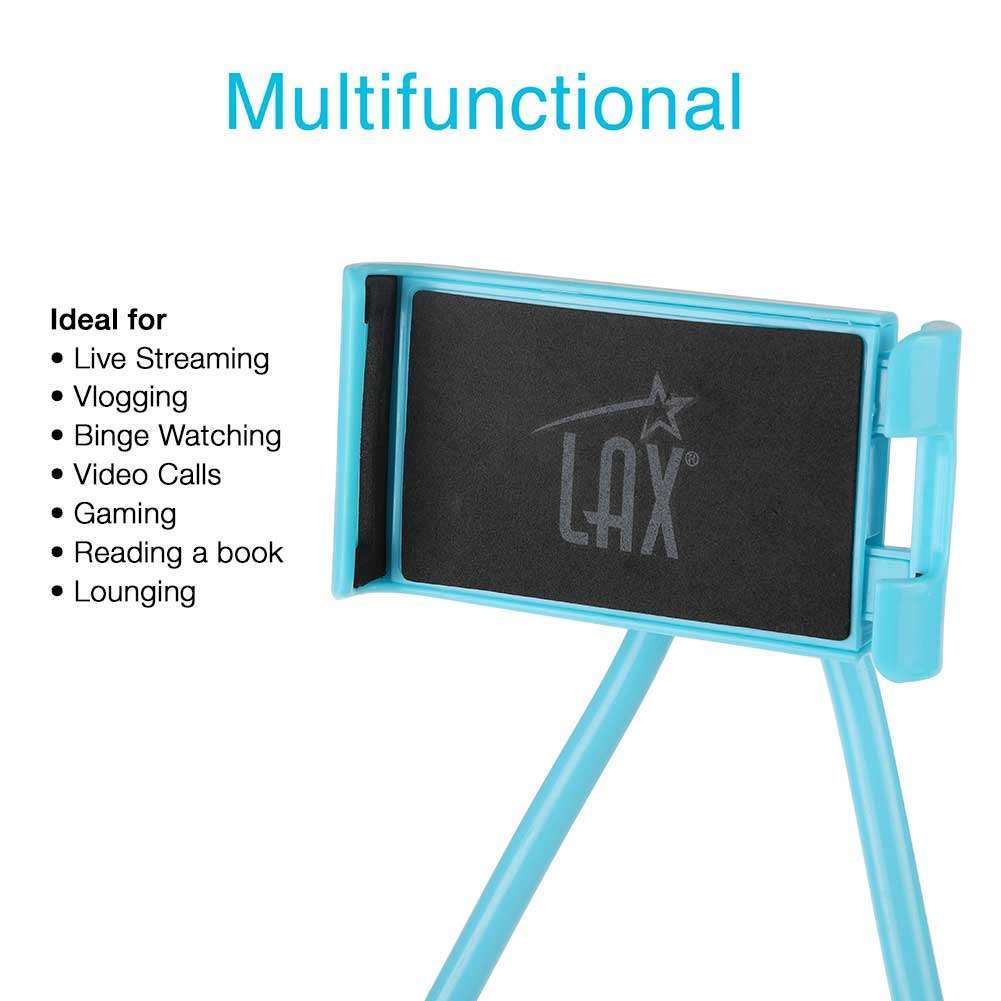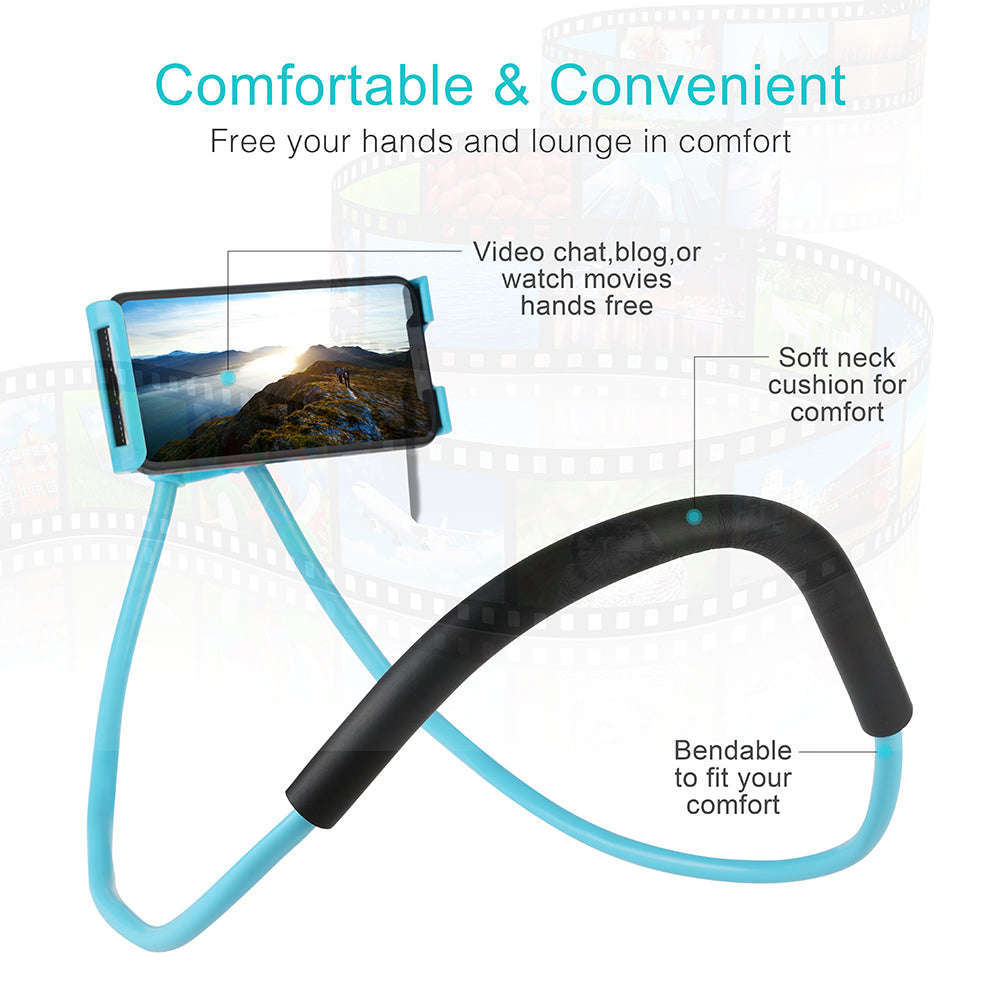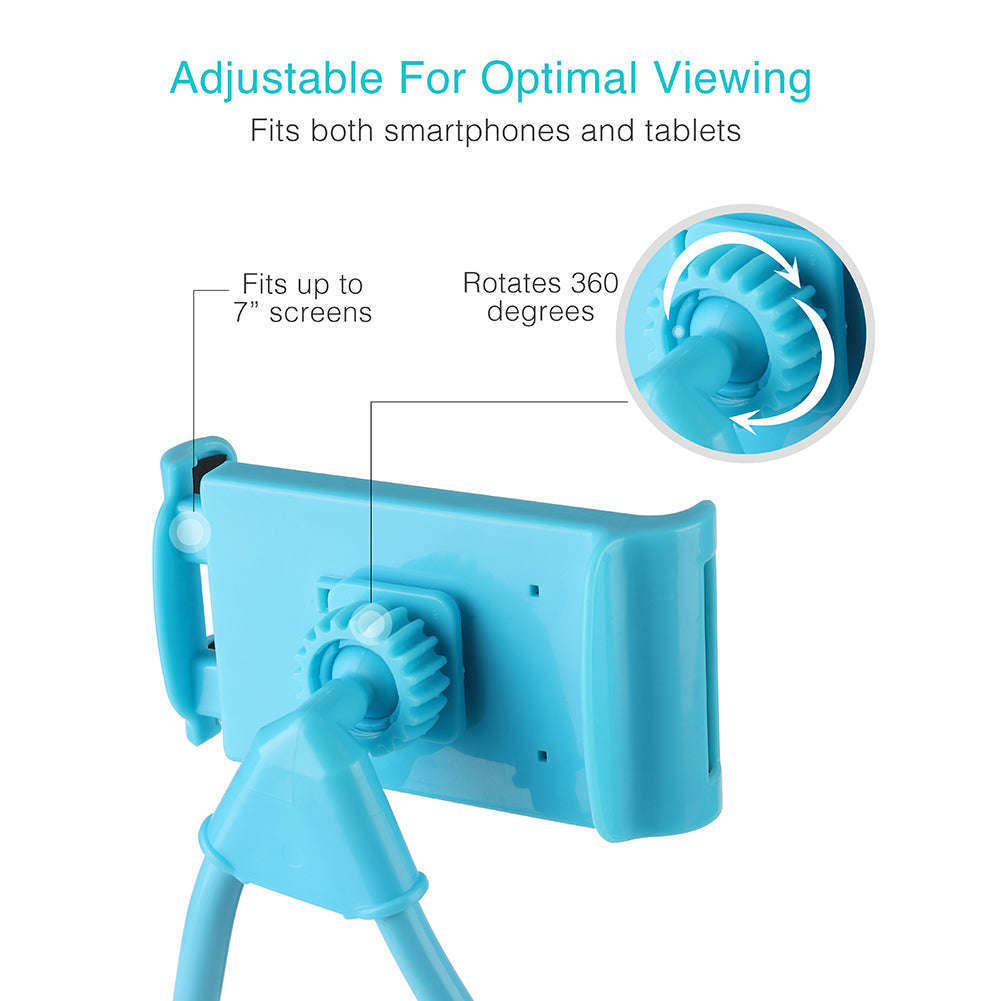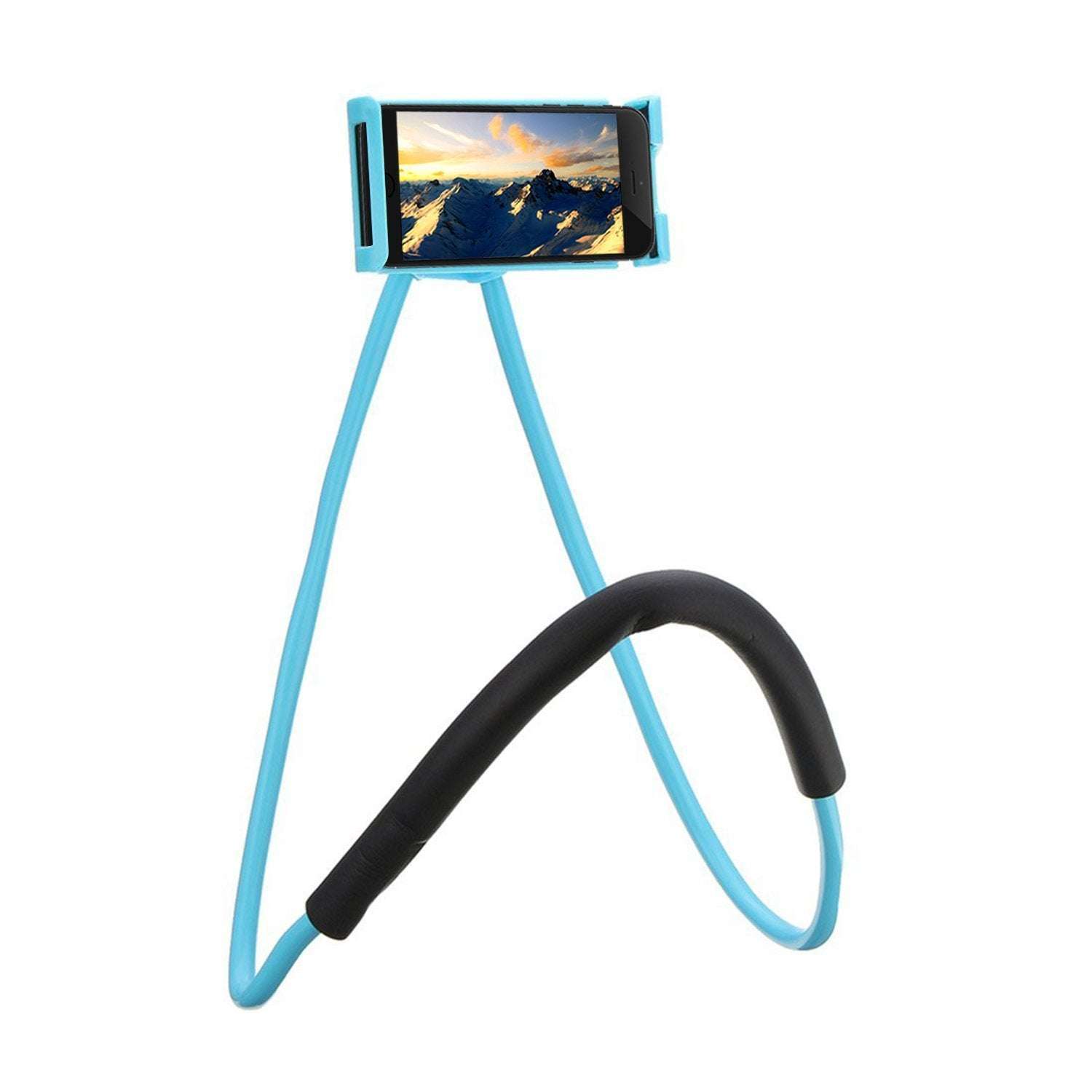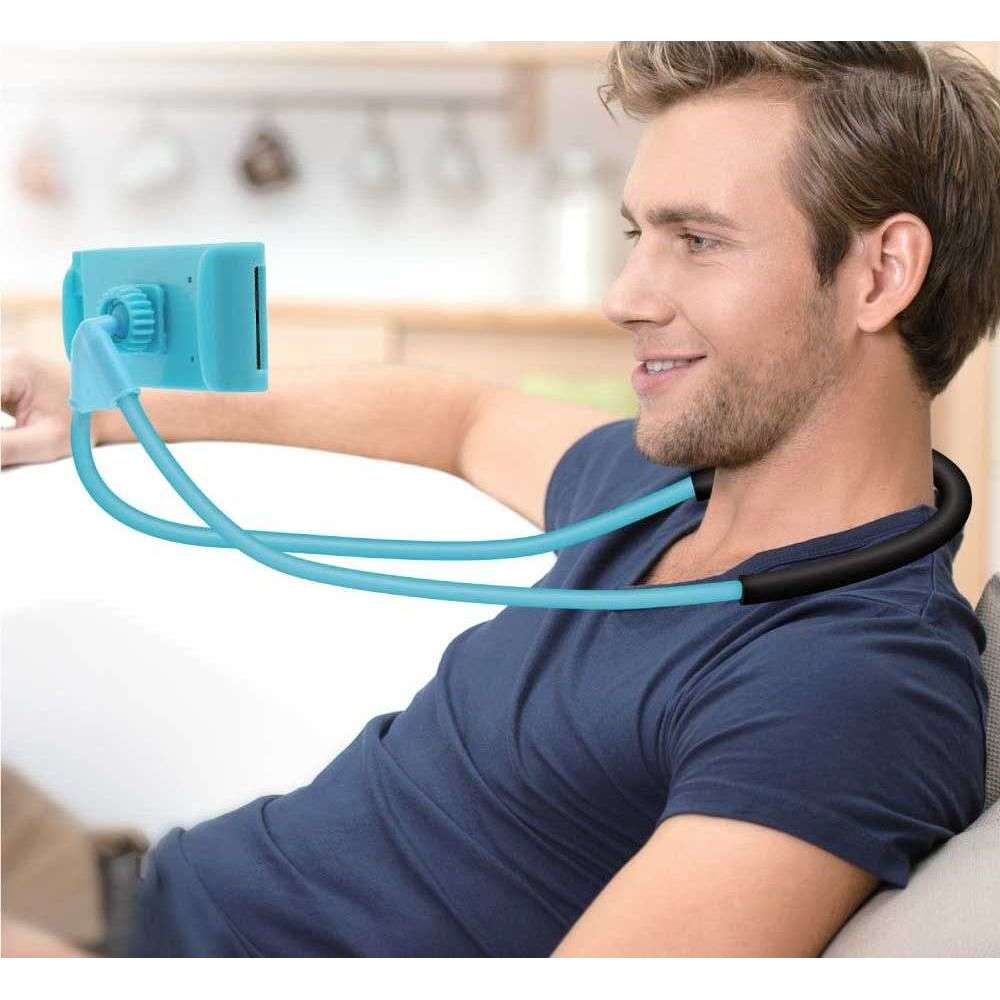 Universal Cell Phone Holder - Flexible Gooseneck Bracket, Adjustable 360° Rotating Mount
Neck Phone Holder: LAX flexible phone holder features a long bed neck bracket and a durable phone holder. Just wrap it around your neck and watch movies or video chat with loved ones in an easy and hassle-free manner.

Compatibility: Our versatile lazy neck phone holder is perfect for smartphones with a screen display up to 7 inches. Use this hands-free phone holder whether you have iPhone, Samsung, Sony, Vivo, HTC, etc.

Multifunction: This phone holder stand with a flexible bed neck bracket can be used in many ways - you can wrap it around your neck, car, or bicycle steering wheel, and even put it on the bed for a hands-free experience.

Adjustable: Our gooseneck phone holder can be easily bent in any shape to accommodate your phone. The 360-degree rotating design will meet different visual needs and protect your eyes by maintaining a safe distance from the screen.

Designed For Comfort: The Android & iPhone neck holder has a cushioned neck strap to provide your neck the comfort it needs. The long neck bracket with a soft pad will keep you at ease while video chatting or watching movies on your phone.
LAX is a leading brand for high-quality accessories! We develop products that meet everyday needs through great surge protection, beautiful designs, and intuitive functionality. We deliver long-lasting, modern accessories like power banks, cables, chargers, car mounts, charging docks, and more.  
Product Features:
Sturdy mobile phone holder with the bed neck bracket
360-degree rotatable design
Universal neck phone holder
Adjustable cellphone holder
Cushioned neck strap
Designed for convenience & comfort
Easy Installation
Ideal for video chatting, live streaming, binge-watching, and vlogging
Do you struggle to handle your phone while video chatting or watching movies? Stress no more, LAX Gadgets has the right solution for you. This neck phone holder comes with a cushioned neck strap that can easily be bent to comfort your neck while you video chat or enjoy your movie. Moreover, it features a 360° rotatable design making it easy to set the phone at an angle that offers maximum visibility.
With our flexible neck phone holder, you can make your phone time much easier and give your hands a rest. From video chatting to live streaming, binge-watching, vlogging, gaming, and reading books online, you can do it all with this neck phone holder.